The ABC's Hilarious New Web Satire 'Content' Is for Anyone with a Smartphone Addiction
The seven-part short-form series takes on wannabe influencers and our always-online lives.
To text, post, like, swipe, chat and livestream, or not to? In today's always-online times, that truly is the question. For wannabe influencer Lucy (Charlotte Nicdao), the answer is simple, much to her friend and housemate Daisy's (Gemma Bird Matheson) growing dismay. The perky, impulsive and attention-seeking Brisbanite isn't going to become famous for living the best version of her life if no one's watching, after all. No, for her dream of internet stardom to come true, she'll need to have her fingers constantly glued to her smartphone's buttons.
Welcome to the world of Content, the ABC's new short-form web series, which is dropping episodes on ABC iView and YouTube weekly. With the show playing out on Lucy and Daisy's smartphone screens, that title does double duty. Firstly, it recognises that pumping out an endless stream of texts, DMs, Facebook posts, Instagram pics, Tinder swipes, video chats and other online content is just part and parcel of modern-day living. We're all smartphone addicts, and we might as well admit it, really. But the show unpacks the flipside as well, realising that continually negotiating our existence via an always-connected rectangle might not be the best path to lasting happiness.
Lucy and Daisy are each accustomed to a ceaseless sea of notifications lighting up their screens. Working, dating, driving, bushwalking, graduating from uni — regardless of what they happen to be doing at any given moment, their smartphones are in their hands. Lucy takes that notion to another level, however, with her determined quest for glory knowing no bounds. When she hops behind the wheel, she livestreams it. When she crashes, she keeps filming. When the cops arrive at the scene, she's more interested in chatting to her followers than being taken to hospital. And when the video of her accident goes viral and becomes a meme, giving Lucy the moniker '#Flipgirl', it's the best moment of her life.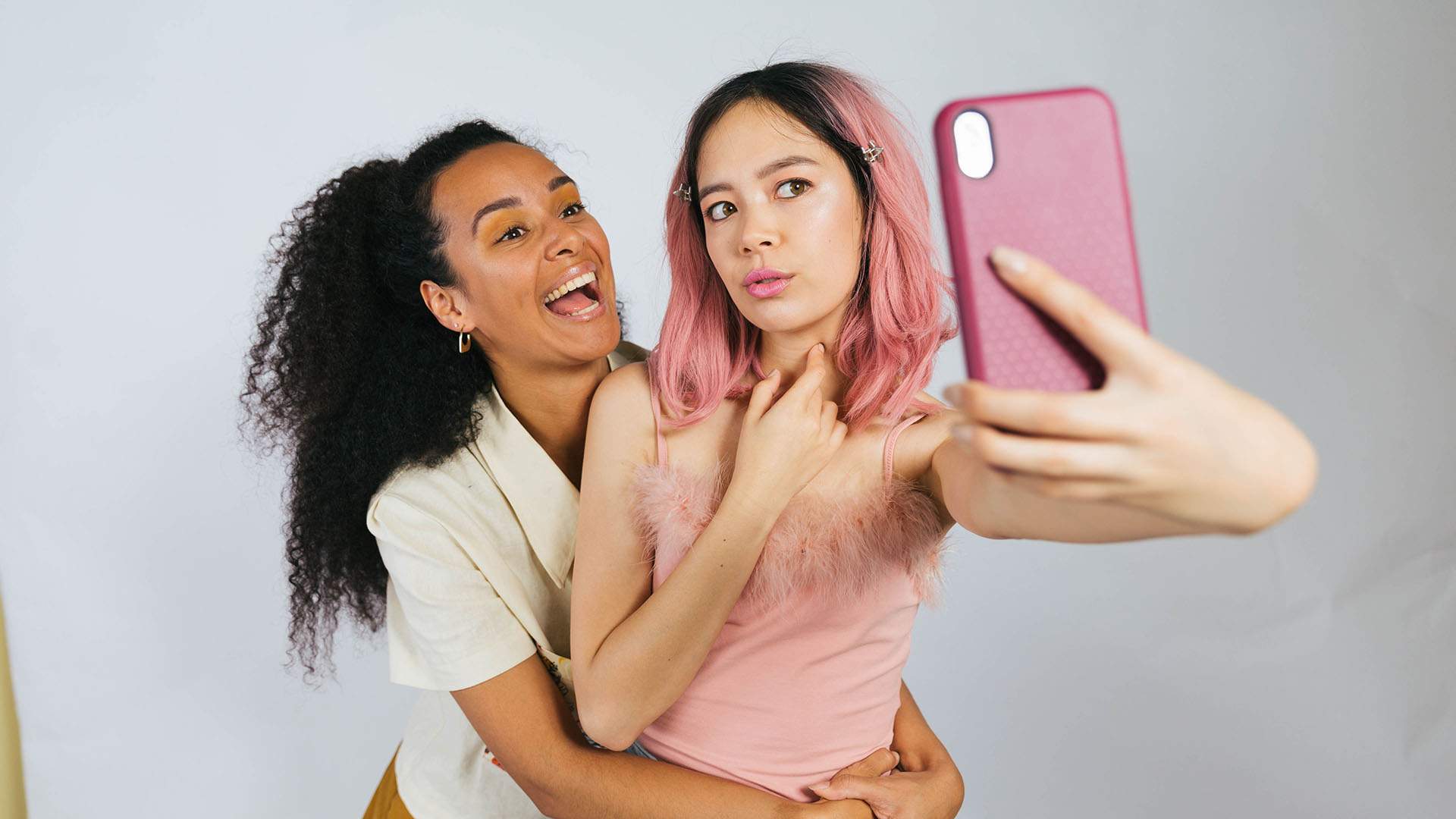 If the above story sounds familiar, that's because it has been splashed across news headlines over the past week. After Content's first episode dropped, footage of Lucy's fictional fender bender hit Reddit, was mistaken for the real thing, and the reaction spread quickly. Art imitated life, then life imitated art, with a show about a millennial going viral almost instantly going viral itself.
Created by Ludo Studios, directed by Daley Pearson and Walter Woodman, and written by Anna Barnes, the seven-part series proves equally hilarious, insightful and — as the Reddit incident demonstrates — authentic. It's both a sign of the times and a window into our 21st-century souls. Looking over someone's shoulder to steal a peek at their smartphone screen has become today's ultimate casual act of voyeurism, because the pocket-sized computers are just that integral to our lives. So, with that in mind, Content lets us watch.
The end result isn't just equally perceptive and entertaining, although both terms apply. Framed vertically — aka designed to be watched on your own smartphone, naturally — Content is part of a growing trend called 'screenlife'. Relaying narratives purely through computer and phone displays, the technique has driven films such as Unfriended, Profile and Searching. And, as long as we all keep living our lives through our screens like Lucy, that list will only keep growing.
Check out the first episode of Content below:
New episodes of Content drop weekly on ABC iView and YouTube.
Concrete Playground Trips
Book unique getaways and adventures dreamed up by our editors