New 'Star Wars' Series 'Ahsoka' Chooses Wisely in Making Rosario Dawson Its Formidable On-Screen Force
Disney's favourite galaxy far, far away delivers another master-and-apprentice tale, this time focusing on a 'Clone Wars' and 'Rebels' figure in live-action.
In this or any other galaxy, whether here, near or far, far away and a long time ago, Star Wars streaming shows can't all be Andor. In cinemas, the franchise's movies can't all be Rogue One: A Star Wars Story, either. So, in both formats, they aren't always the weightiest and most grounded instalments that the series has ever delivered, all while demonstrating about as much interest in nostalgia as Jar Jar Binks has in not being annoying. The latest TV effort in the George Lucas-started space-opera saga, Ahsoka doesn't want to follow exactly in the last new Star Wars small-screen entry's footsteps, however, even if it's another sidestep tale about battling evil that champions folks who are rarely thrust to the fore. Instead, it has intertwined aims: serving up a female-led chapter and drawing upon the franchise's animated realm.
For many, Star Wars is 11 live-action movies, the bulk of which arrived in three trilogies that splashed around Roman numerals aplenty. For those with a Disney+ subscription, the pop-culture universe covers the streaming platform's live-action shows, too, with not just Andor but three seasons of The Mandalorian, 2021–22's The Book of Boba Fett and also 2022's Obi-Wan Kenobi connected to those flicks. Star Wars has always expanded further since its 70s beginnings, though, via TV specials and films, books (Star Wars: Episode IV — A New Hope's novelisation actually released before the feature) and animation. So, from the latter — and specifically from animated film Star Wars: The Clone Wars and the TV series it spawned, plus fellow animated shows Star Wars Rebels and Tales of the Jedi — springs Ahsoka and its eponymous ex-Jedi padawan Ahsoka Tano (Rosario Dawson, Clerks III) from Wednesday, August 23.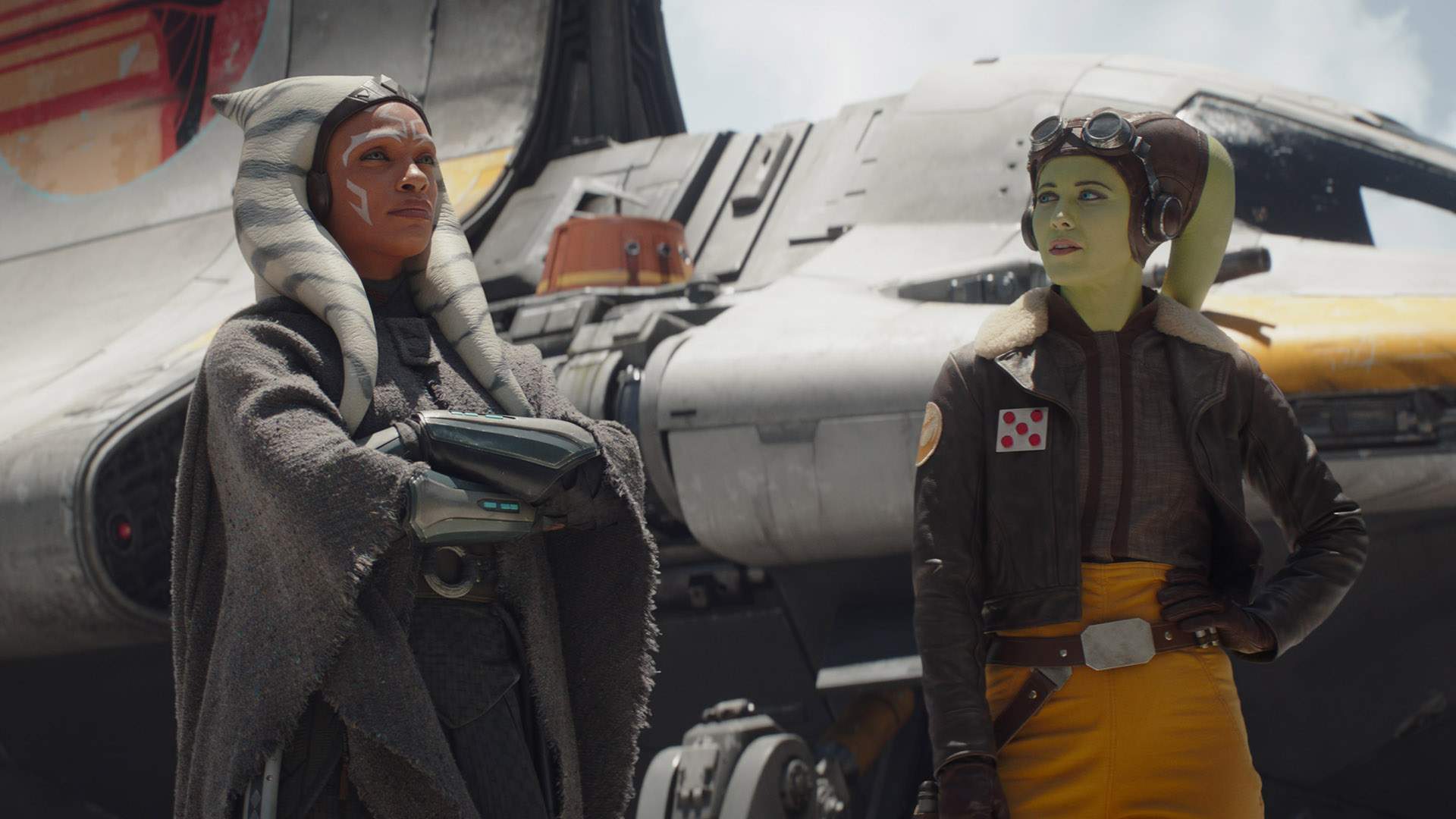 Ahsoka appeared in The Mandalorian and The Book of Boba Fett as well, with the series that the character now anchors also spinning off from the former. The show's inter-franchise Star Wars links are strong, then, but it isn't just for fans who've watched every frame that the saga has ever sent hurtling across screens — thankfully so. Ahsoka creator Dave Filoni has given himself a tricky task, diving deeper beyond the obvious Star Wars fodder while still engaging more-casual franchise viewers. Nods and references abound for diehards, and to key figures and beloved creatures alike, yet so does a supremely well-cast spin on the space opera's well-loved formula.
As Luke Skywalker (Mark Hamill, The Sandman) and Obi-Wan Kenobi (Alec Guinness in the original 1977–83 big-screen trilogy), Anakin Skywalker (Hayden Christensen, Obi-Wan) and Kenobi (Raymond & Ray's Ewan McGregor since the 1999–2005 prequel trilogy), the latter and Qui-Gon Jinn (Liam Neeson, Marlowe), and Rey (Daisy Ridley, Chaos Walking) and Leia Organa Solo (Carrie Fisher, Catastrophe) have all demonstrated — such pairings go on — Lucas and his successors in steering all things Star Wars love a master-and-apprentice story. Ahsoka provides two tied to the force, with its namesake once a pupil to Anakin before he went to the dark side, and also a mentor to her own student in rebellious, flame-haired Mandalorian Sabine Wren (Natasha Liu Bordizzo, Guns Akimbo).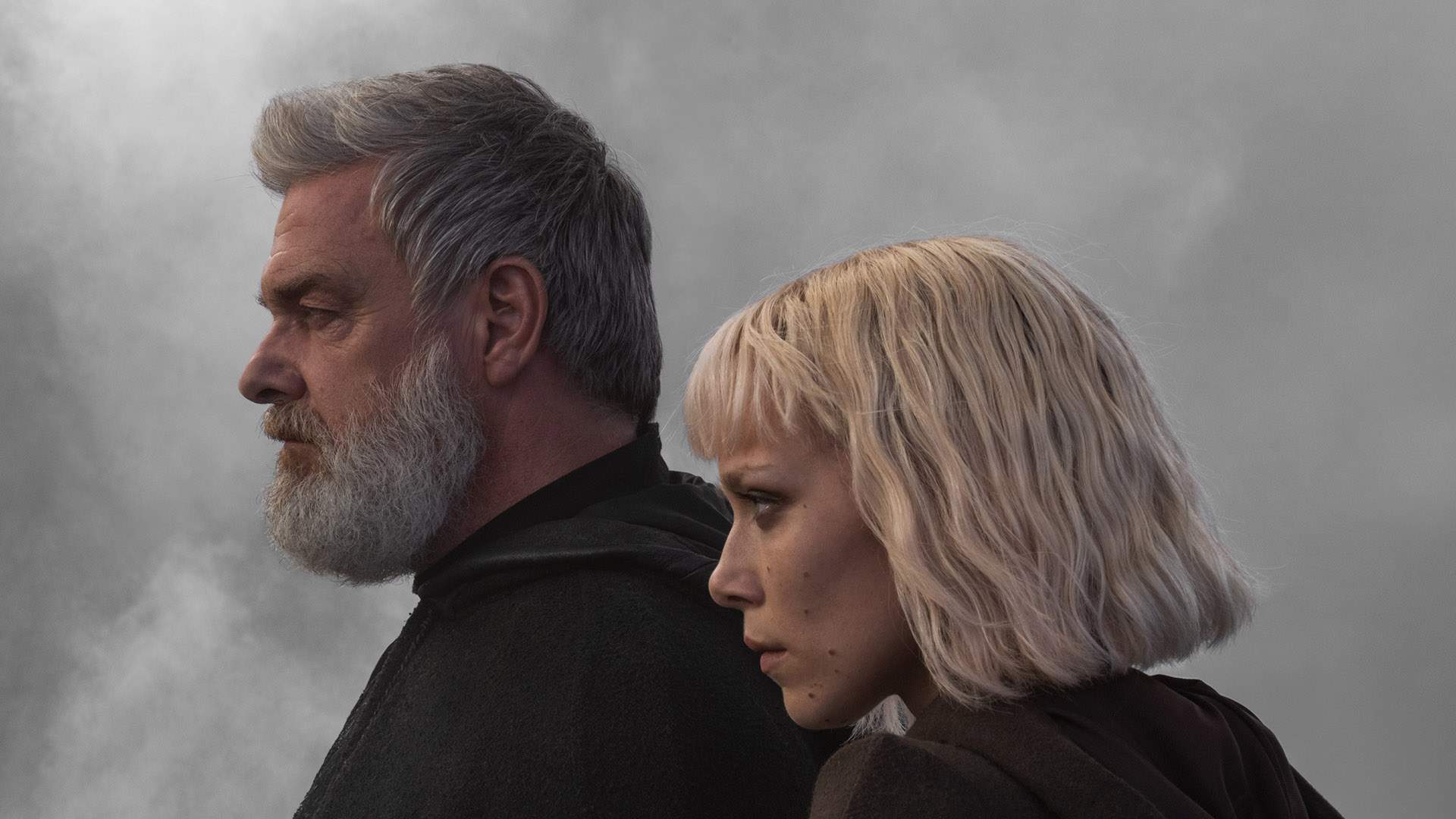 Thanks to the man who became Darth Vader, Ahsoka is wary about the Jedi order and unsurprisingly cautious in general. Via her prior time with Sabine, she knows the difficulties of being a guide to a headstrong protégée. While the show gives its central figure nefarious foes to battle, it also has her grappling with her past traumas, mistakes and regrets. She's guarded there, too; when rebel crew member and now-New Republic general Hera Syndulla (Mary Elizabeth Winstead, Birds of Prey (and the Fantabulous Emancipation of One Harley Quinn)) suggests that the way forward might involve enlisting Sabine's help, Ahsoka is reluctant. But only the youngest of the main trio can unlock a pivotal orb that holds a map that could lead to exiled Imperial officer Grand Admiral Thrawn (Lars Mikkelsen, The Kingdom) and Ahsoka's fellow one-time padawan Ezra Bridger (Eman Esfandi, The Inspection).
With just the 2015–19 sequel trilogy and animated series Star Wars Resistance set after it, Ahsoka's plot hones in on fending off the fallen Empire's attempts to rebuild and strike back again. Hoping otherwise: Morgan Elsbeth (Diana Lee Inosanto, The Last Tour), who starts the program imprisoned but is swiftly freed thanks to former Jedi-turned mercenary Baylan Skoll (the late Ray Stevenson, RRR) and his own his trainee Shin Hati (Ivanna Sakhno, The Reunion). Bringing back Thrawn from banishment is their next step, putting them on a collision course with Ahsoka, Hera and Sabine — amid early Indiana Jones-style treasure hunting, vivid lightsaber duels, reminders of how insidiously that greed can lure people in, a stunning hoverbike race, a loth-cat's cuteness, a tad too much exposition and droid Huyang (Good Omens' David Tenant, lending his voice again as he did in The Clone Wars) hanging around, all in the first two episodes.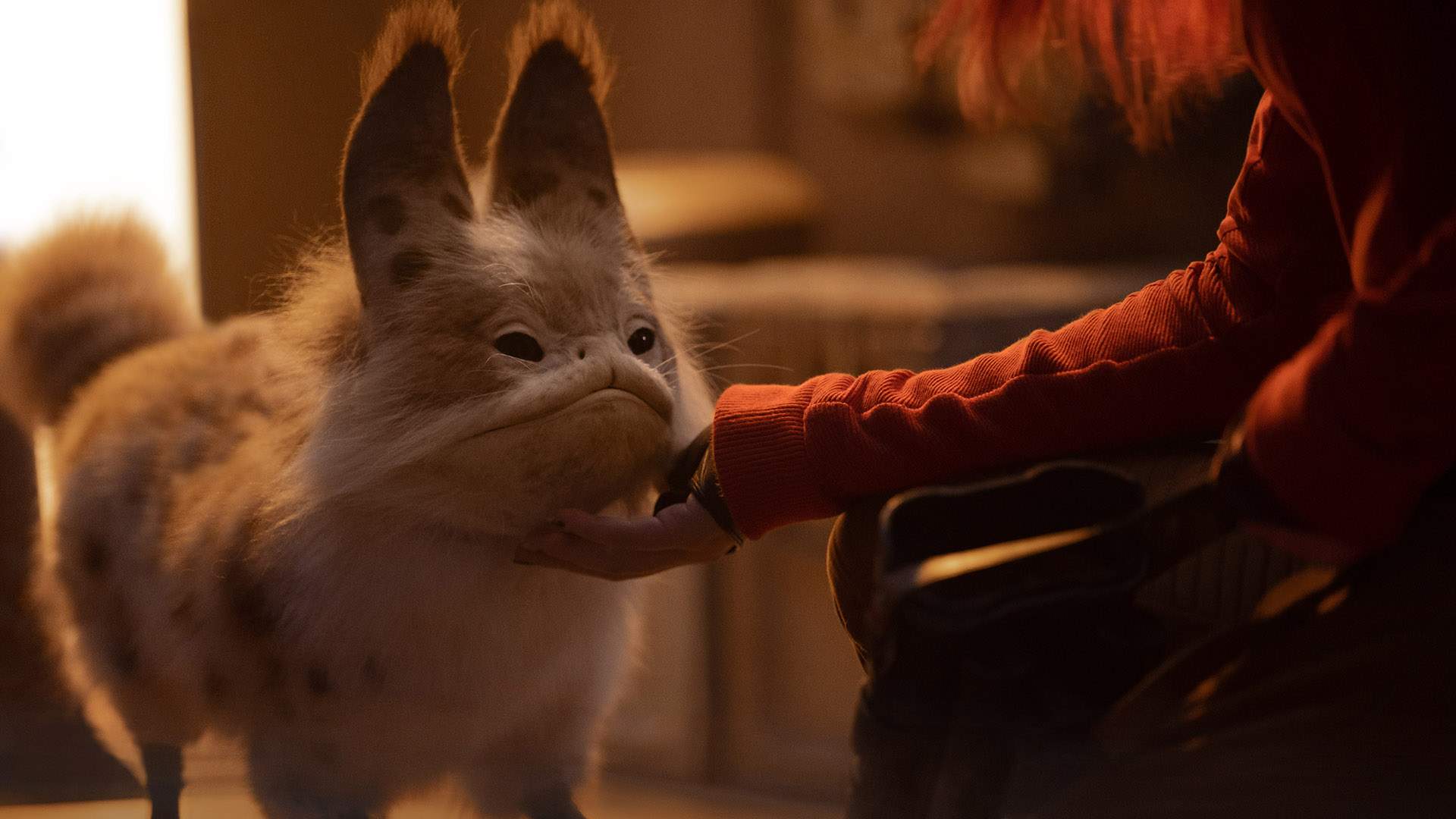 If the storyline sounds all Star Wars 101, that's because it is, yet a change of perspective and a stacked cast ensure that Ahsoka never feels like it's lazily sticking to a template. Filoni, who also worked on both the film and TV versions of The Clone Wars, as well as Rebels, Resistance, The Mandalorian, The Book of Boba Fett, Tales of the Jedi and more, clearly knows the drill — and how to make this take on it stand out. It isn't just that this is the first series focused on a woman connected to the Jedi, and one of the few within its ranks. Ahsoka cares about the way that conflict has scarred and wearied its hero and her colleagues, and shaped them and stretched their bonds in the process. It could easily be called Ahsoka, Hera and Sabine, which would suit three of its core performances. Still, beneath the character's head tails, Dawson turns in a portrayal to build a show around — serene, wry, fierce, thoughtful, purposeful, formidable, haunted and determined — which Ahsoka wisely does.
Perhaps a Sabine offshoot will join the Star Wars fold in the future, with Bordizzo that magnetic in her stubborn, impulsive and daring role. In one of his final performances given his passing in May, the reliably commanding Stevenson is similarly arresting — and Sakhno, too, even if largely through her presence, a killer glare, and pitch-perfect costuming and lighting that helps her instantly look the entrancing part. Ahsoka gets that last aspect right throughout and across the board, taking as many visual cues from Star Wars' animated forays as its live-action jaunts, yet always sporting its own glow. This isn't Andor, but after those franchise-best heights it's still a series that intrigues, engages and often soars. 
Check out the trailer for Ahsoka below:
Ahsoka streams via Disney+ from Wednesday, August 23.
Images: ©2023 Lucasfilm Ltd & TM. All Rights Reserved.
Concrete Playground Trips
Book unique getaways and adventures dreamed up by our editors