Return to Pandora: James Cameron's 'Avatar' Sequel 'The Way of Water' Just Dropped Its Full Trailer
Thirteen years after James Cameron's sci-fi hit became the highest-grossing film of all time, the first years-in-the-making sequel is set to swim into cinemas.
How many times can James Cameron break his own record? How many shades of blue can shimmer across the screen in one movie? Will Avatar's 13-years-later first sequel also dazzle the Oscars, as its predecessor did? Will Avatar: The Way of Water influence everything that comes after it, special effects-wise, also as the initial flick did, too?
They're just some of the questions that the mere existence of this Avatar follow-up sparks. Here's another: will you get Eiffel 65's 1998 hit 'Blue (Da Ba Dee)' stuck in your head, even though it surely isn't in the film? Audiences will start finding out the answers to these queries in mid-December, when Avatar: The Way of Water hits cinemas worldwide — and Cameron has dropped a full trailer for the movie in the interim.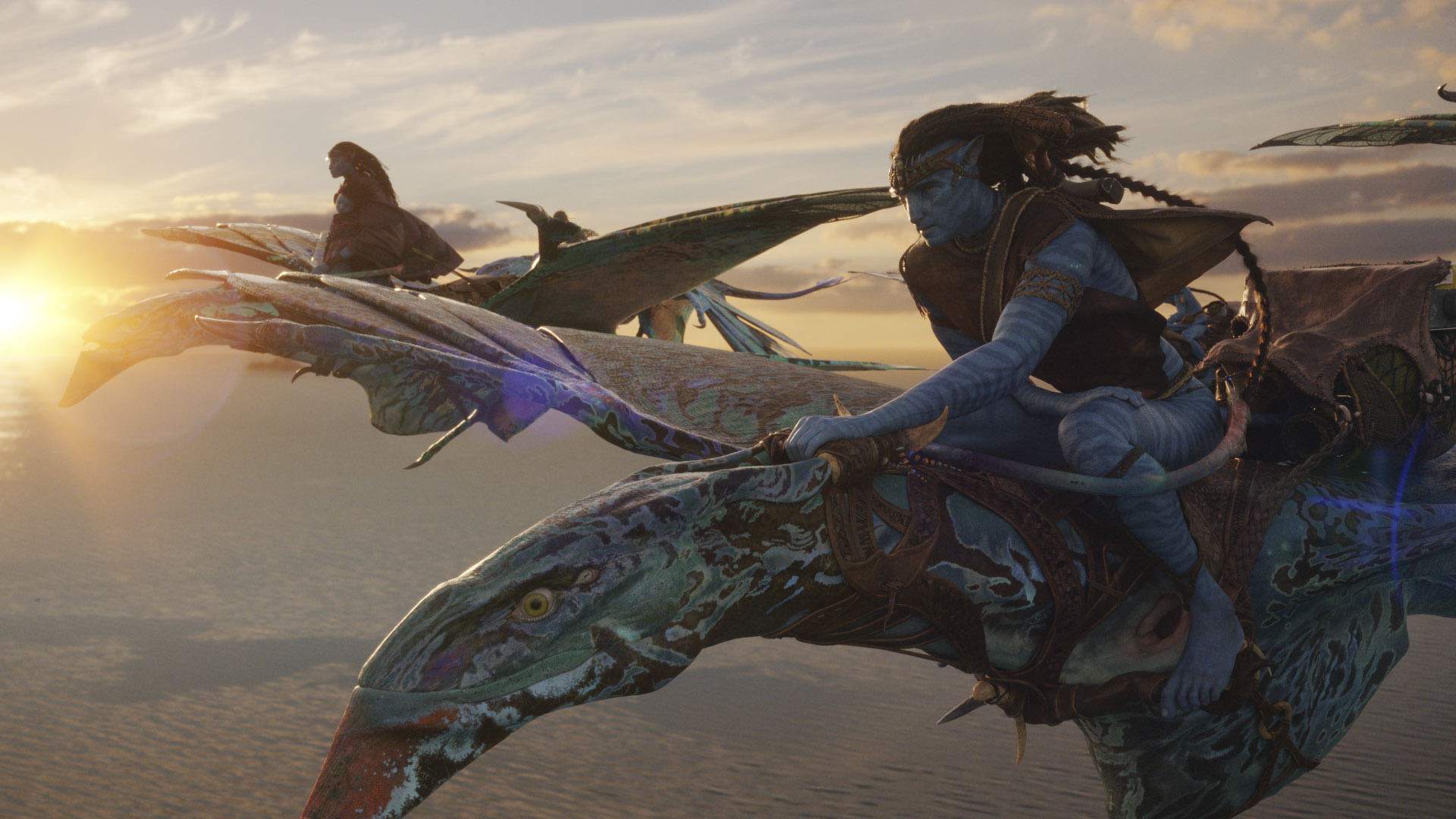 This is Avatar: The Way of Water's second sneak peek, following an earlier look back in May — but this is one of those films that you might only truly believe exists once you're sat in a theatre watching it, because it has been in the works for that long. If you saw Cameron's initial entry in this sci-fi franchise back in 2009, you'll undoubtedly be buying a ticket. Indeed, given that the original Avatar quickly became the highest-grossing picture of all time — a record this one will try to break — it's highly likely that you did and will.
Amid blue-hued CGI-filled waters and skies, and surrounded by the franchise's blue-toned Na'vi people, Avatar: The Way of Water steps back into the story of the Sully family, aka Jake (Sam Worthington, Fires), Neytiri (Zoe Saldana, The Adam Project) and their children, on the habitable moon Pandora. This time around, staying safe and alive remains a focus, as trouble keeps finding the Sullys, battles mount and striving to keep together also requires their focus.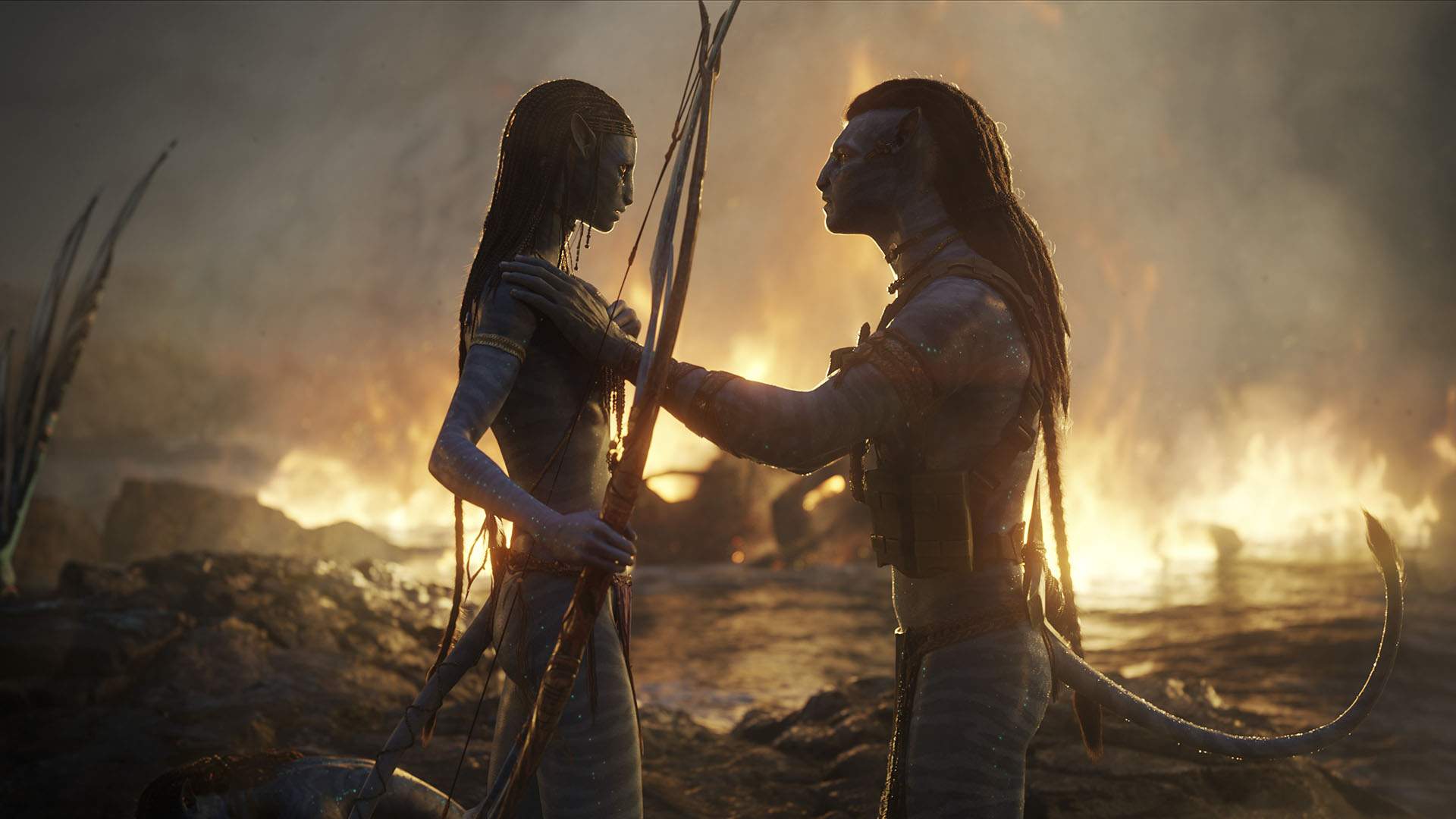 Also set to feature: Sigourney Weaver (Ghostbusters: Afterlife), Stephen Lang (Don't Breathe 2), Cliff Curtis (Reminiscence), Joel David Moore (Bones), CCH Pounder (Godzilla: King of the Monsters), Edie Falco (Nurse Jackie), Kate Winslet (Mare of Easttown) and Flight of the Conchords' Jemaine Clement.
If the two sneak peeks so far have you excited about re-entering Avatar's blue-heavy world, get ready for more where that came from. A third movie is due in 2024, a fourth in 2026 and a fifth in 2028.
Check out the latest Avatar: The Way of Water trailer below:
Avatar: The Way of Water releases in cinemas Down Under on December 15.
Images: Photos courtesy of 20th Century Studios. © 2022 20th Century Studios. All Rights Reserved.
Introducing Concrete Playground Trips
Book unique getaways and adventures dreamed up by our editors