'Dead Ringers' Is As Much of a Body-Horror Masterpiece As a Series As It Was As a David Cronenberg Film
Arriving 35 years after the movie, this six-part miniseries also delivers two astonishing performances by Rachel Weisz.
Twin gynaecologists at the top of their game. Blood-red costuming and bodily fluids. The kind of perturbing mood that seeing flesh as a source of horror does and must bring. A stunning eye for stylish yet unsettling imagery. Utterly impeccable lead casting. When 1988's Dead Ringers hit cinemas, it was with this exact combination, all in the hands of David Cronenberg following Shivers, The Brood, Scanners, Videodrome and The Fly. Attempting to stitch together those parts again, this time without the Crimes of the Future filmmaker at the helm — and as a Prime Video miniseries, which streams from Friday, April 21, too — on paper seems as wild a feat as some of modern medicine's biggest advancements. This time starring a phenomenal Rachel Weisz as both Beverly and Elliot Mantle, and birthed by Lady Macbeth and The Wonder screenwriter Alice Birch, Dead Ringers 2.0 is indeed an achievement. It's also another masterpiece.
Playing the gender-swapped roles that Jeremy Irons (House of Gucci) inhabited so commandingly 35 years back, Weisz (Black Widow) is quiet, calm, dutiful, sensible and yearning as Beverly, then volatile, outspoken, blunt, reckless and rebellious as Elliot. Her performance as each is that distinct — that fleshed-out as well — that it leaves viewers thinking they're seeing double. Of course, technical trickery is also behind the duplicate portrayals, with directors Sean Durkin (The Nest), Karena Evans (Snowfall), Lauren Wolkstein (The Strange Ones) and Karyn Kusama's (Destroyer) behind the show's lens; however, Weisz is devastatingly convincing. Beverly is also the patient-facing doctor of the two, helping usher women into motherhood, while Elliot prefers tinkering in a state-of-the-art lab trying to push the boundaries of fertility. Still, the pair are forever together or, with unwitting patients and dates alike, swapping places and pretending to be each other.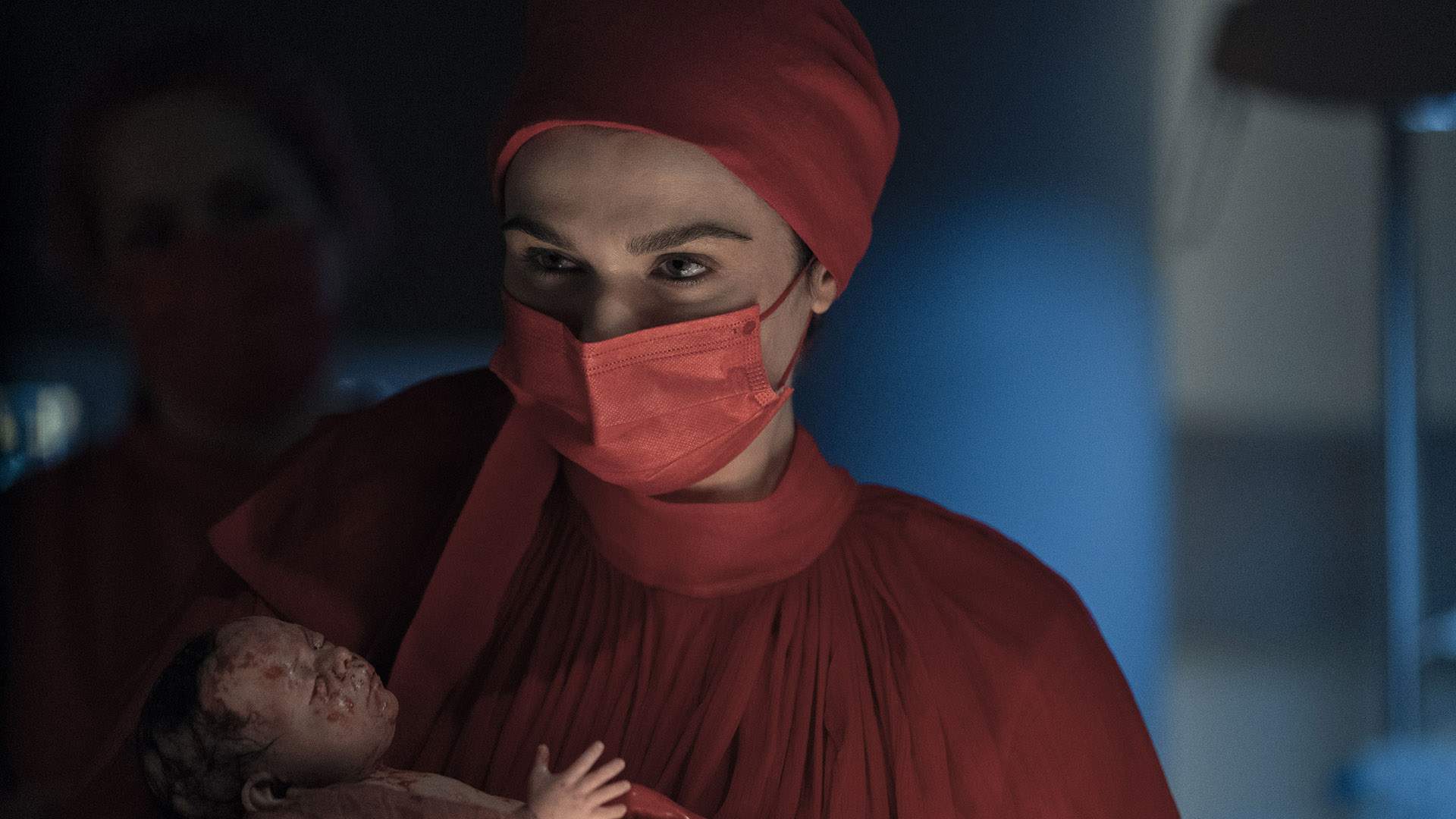 "It's impossible to explain this relationship to anyone outside of it. We don't need anyone else. We never have." That's Beverly's summary of their codependent lives — or is it Elliot's? When they're side by side, the Mantle twins are patently two halves of the same self-sufficient whole, as a brilliant, biting and blistering opening scene where they reprimand a guy who interrupts their post-work drinks makes plain. The fellow bar patron barely knows what hits him as they sling their displeasure fast and furiously, and nor do most folks in their company afterwards. As the six-episode series progresses, that includes actor Genevieve (Britne Oldford, The Umbrella Academy), who segues from a patient to Beverly's girlfriend; Elliot's researcher offsider Tom (Michael Chernus, Severance); and big-pharma billionaire Rebecca (Jennifer Ehle, She Said), who Dead Ringers' weird sisters court to fund their dream birthing centre.
As Beverly is fond of saying, pregnancy isn't a disease — and with Elliot, she wants to move everything about it out of the hospital. There are millions of New Yorkers to help, and a vast amount more Americans, such is the British siblings' ambition with backing worthy of a sequel to Oscar-nominated documentary All the Beauty and the Bloodshed. Dead Ringers is focused on its main two women, however, aka a pair that's hardly doting about their individual wellbeing. They function instinctively as a duo, and Elliot as is committed as she is to playing god because she wants to help the frequently miscarrying Beverly fulfil her own wish to become a mother. But disrupting that status quo, as Genevieve's arrival and Rebecca's money does, sees mayhem flow.
In its sleek and cold look, as well as its equally chilly and severe tone, Dead Ringers isn't concerned with being naturalistic. That doesn't apply to the show's approach to bodies and babies, though, or to what the former go through to lead to the latter. In Cronenberg's picture, which was somewhat subtle about its body horror compared to most of the director's work, one of its twins experienced drug-addled delusions about mutated female forms. Birch's version instead plunges its hands deep into the blood and gore of bringing about life. Here, the body horror feels all the more visceral because it's steeped in reality, unflinchingly depicting the crimson rivers, primal screams, distended abdomens, sliced-open wombs, stirrup-strapped legs and invasive procedures that are an everyday fact of maternity and womanhood.
Often in horror, the power of suggestion is queen. It can be far more potent to let viewers fill in the gaps in their mind and imagine up their own worst nightmares when something malevolent is haunting a scary movie's characters, for instance. In Dead Ringers, staring wide-eyed at "the best that we have come up with" in medicine surrounding pregnancy, as Beverly decries — also noting that "this is how every single one of us enters the world" while lambasting the state of the field, plus the pain and humiliation expected to be endured by women — is as intense and distressing as it's meant to be. As the Mantles advocate for something better, the show they're in lays bare the truth. This is a series about autonomy within a sororal connection that couldn't be closer, but it's also always about the bodily autonomy that's constantly stripped away from people with female reproductive systems.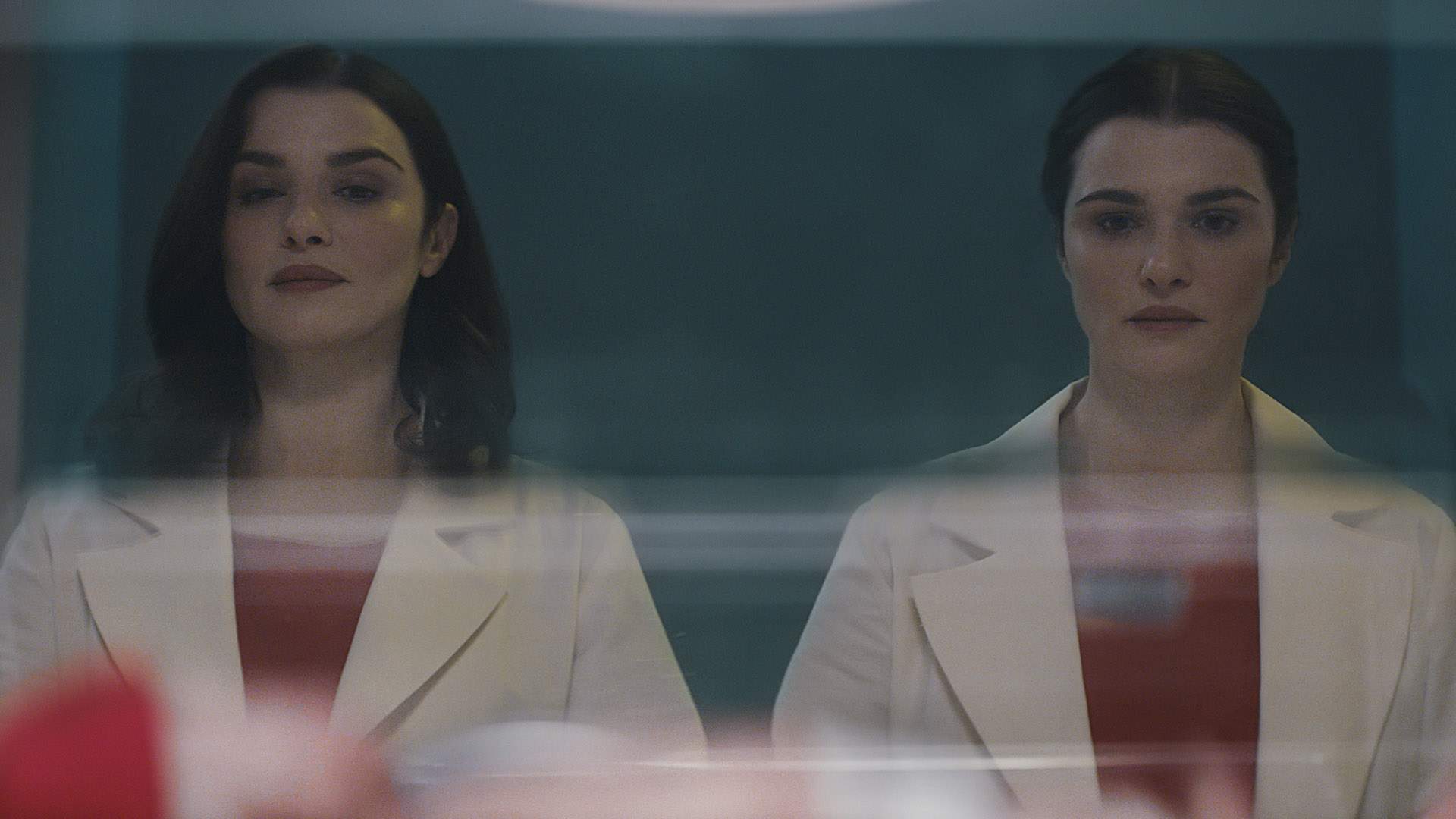 Birch delivers a piece of television that flawlessly does two things: charts intertwined lives and their combined chaos, including musing on bonds thicker than mere blood, the inherent loneliness of being alive and the solace we all seek in a kindred spirit; and takes a scalpel to everything surrounding women's healthcare. Thanks to the Mantles' patients, it touches upon the way that class and race still dictates treatment and outcomes, the trauma of stillbirths and miscarriages, the control dynamics around surrogacy, how female pain is so easily dismissed and life-changing medical conditions in the process. That's a hefty, have-it-all juggling act, but Dead Ringers' guiding force makes it look effortless. In addition to her big-screen scripts, which also spans Mothering Sunday, Birch co-penned the TV adaptations of Sally Rooney's Normal People and Conversations with Friends — and she just keeps propagating her stacked resume.
Now twinned itself, Dead Ringers didn't take its first breaths with the movie that Birch uses as source material, complete with mirroring some of its most striking visual flourishes. Truth has to be especially odd to be stranger than a Cronenberg film, and in 1975 it was when gynaecologists Stewart and Cyril Marcus were found dead in the Big Apple. Their existence and passing sparked a New York magazine article, followed by the fictionalised 1977 novel Twins by Bari Wood and Jack Geasland. Here, that history provides a reminder that the past always leaves an imprint on new lives. That said, with the ever-excellent Weisz lapping up her delicious dual roles, the writing as clever and astute as it is twisted and funny, and the entire show gleaming eerily from its first meticulous frame to its last, the latest Dead Ringers has no trouble making its own mark.
Check out the trailer for Dead Ringers below:
Dead Ringers streams via Prime Video from Friday, April 21.
Concrete Playground Trips
Book unique getaways and adventures dreamed up by our editors