You'll Be Able to Watch Lin-Manuel Miranda's Brisbane 'Hamilton' Q&A on the ABC and iView This Month
Missed out on being in the room where it happens? You'll be able to hear the theatre superstar chat about his hit show at home instead.
At a press conference in Brisbane during his first trip to Australia to see the Down Under production of Hamilton, Lin-Manuel Miranda said that the Aussie stars of his hit Tony-, Grammy- and Pulitzer Prize-winning show had been "stacking up against the originals in a very tangible way" ever since casting took place three years back. That isn't the only time the acclaimed theatre talent has been chatting during his Australian visit, however, taking part in a live public Q&A session for fans in the Sunshine State capital. Missed out on being in the room where that happened? Thankfully, you'll have a shot to watch the results in your own room — and soon.
Given that Leigh Sales hosted the discussion, which took place on Sunday, March 5, it should hardly come as a surprise that the talk is heading to the ABC and ABC iView. It'll air on TV twice: at 6pm on Saturday, March 18 and 10pm on Tuesday, March 21, as well as joining the iView catalogue.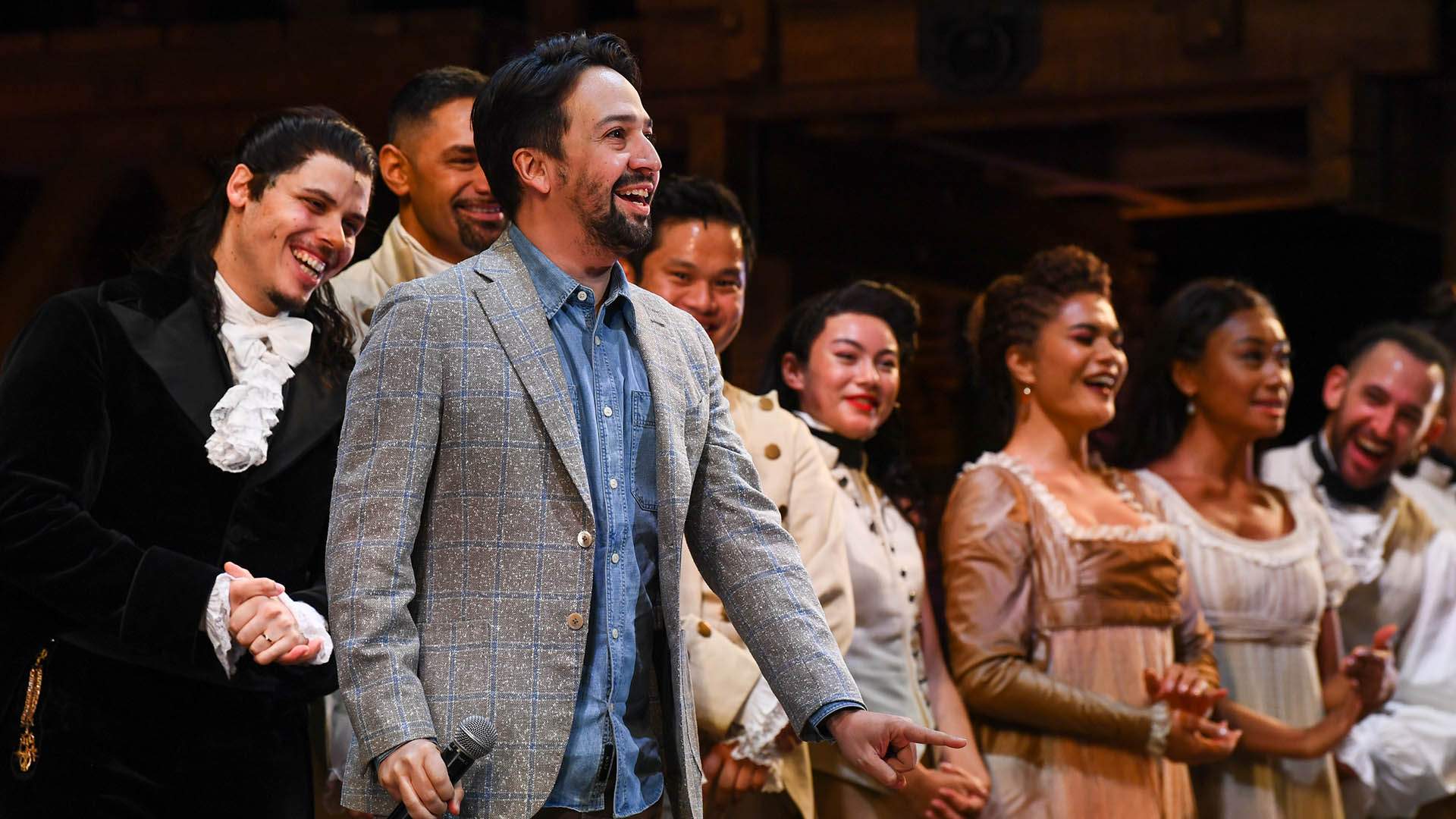 Viewers can watch Miranda step through the smash-hit musical that's had the whole world talking since it first debuted off-Broadway in 2015. His chat with Sales came the day after he saw the Aussie version of Hamilton at the QPAC Lyric Theatre — the same stage he took to discuss it, in fact.
Viewers can expect to hear about everything from the process Miranda went through to make the musical to begin with, behind-the-scenes details and the Aussie production's impressive talents.
The biggest show in musical theatre this century, this game-changing, award-winning, rightly raved-about take on 18th-century American politics is about the life of Founding Father Alexander Hamilton, as well as inclusion and politics in current-day America. Miranda wrote the music, lyrics and the book for the critically acclaimed hip hop musical.
The Broadway hit's Aussie production features a cast that currently includes Jason Arrow as Alexander Hamilton, Martha Berhane as Eliza Hamilton, Callan Purcell as Aaron Burr, Akina Edmonds as Angelica Schuyler, Matu Ngaropo as George Washington, and Victory Ndukwe as Marquis de Lafayette and Thomas Jefferson. Sami Afuni plays Hercules Mulligan and James Madison, Wern Mak does double duty as John Laurens and Philip Hamilton, Elandrah Eramiha plays Peggy Schuyler and Maria Reynolds, and Brent Hill steps into King George III's robes.
When it finishes its Brisbane season at QPAC's Lyric Theatre on Sunday, April 23, the show will leave the country for a New Zealand run. That'll mean that Aussie fans will then need to be content with watching the filmed version of Hamilton's Broadway production, which started streaming via Disney+ in 2020, again. (And yes, it's as phenomenal as you've heard).
Brisbanites keen to see Hamilton for cheap in-person can also try the $10 ticket lottery, which offers tickets for less than the cost of lunch.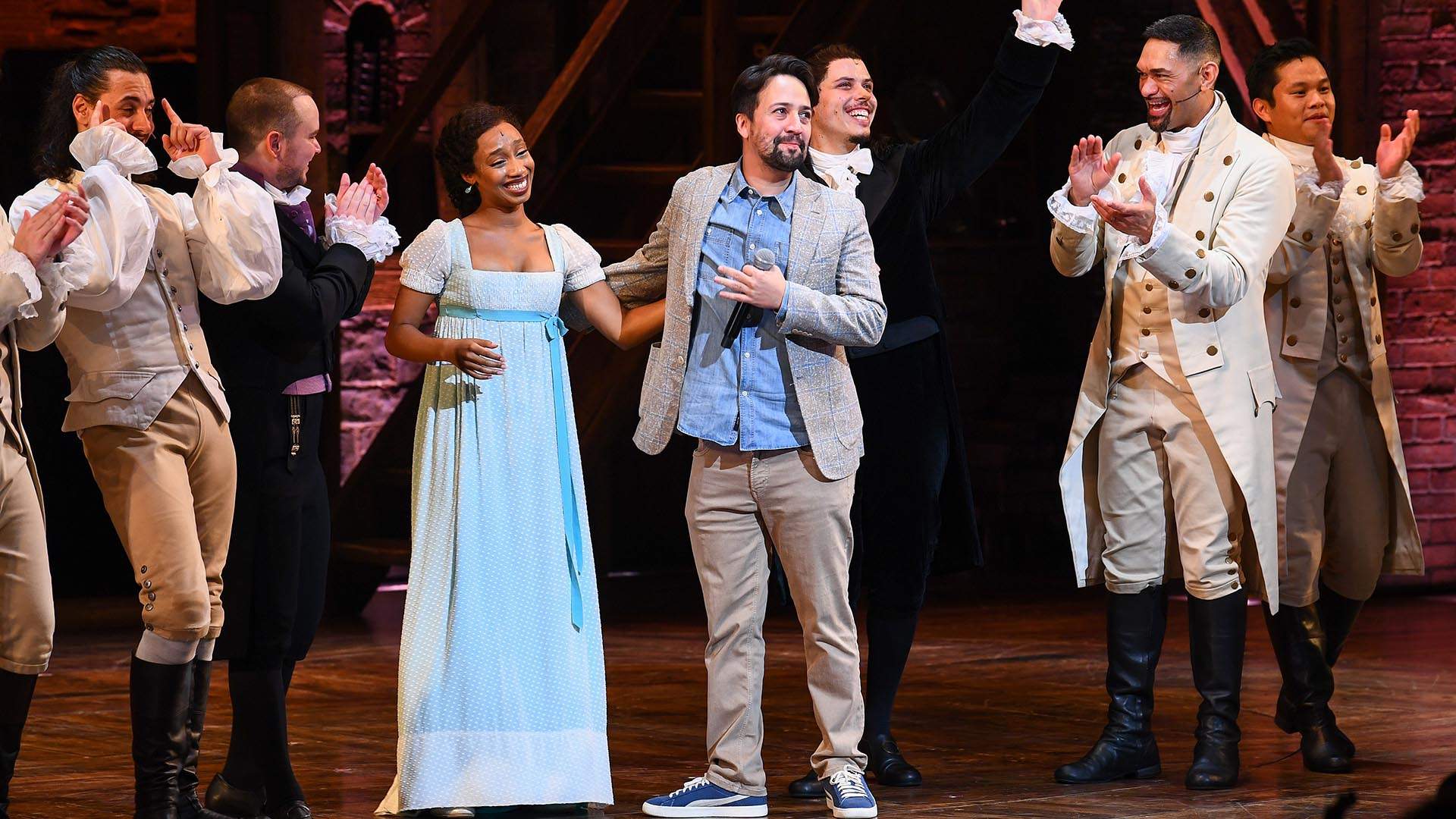 Lin-Manuel Miranda's chat with Leigh Sales at QPAC's Lyric Theatre will hit the ABC and ABC iView at 6pm on Saturday, March 18, and air again on the ABC at 10pm on Tuesday, March 21.
Hamilton's Brisbane season runs until Sunday, April 23 at QPAC's Lyric Theatre, South Bank, with tickets available via the musical's website.
You can also read our rundown of what Lin-Manuel Miranda had to say at his Brisbane press conference.
Top image: Joan Marcus.
Concrete Playground Trips
Book unique getaways and adventures dreamed up by our editors