Killing It in Survivalist Thrillers: Melanie Lynskey Chats 'Yellowjackets' and 'The Last of Us'
Almost three decades since first hitting the screen as a murderous teen, the New Zealand star keeps excelling at playing complicated women.
There's a knowing bit of casting at the heart of Yellowjackets for viewers who've been following Melanie Lynskey throughout her career. In the hit TV series — one of the best shows of 2021 when it first debuted, and equally as excellent in its just-arrived second season — the New Zealand actor plays Shauna, a New Jersey housewife and mother. Enlisting Lynskey in anything is always welcome, as everything from But I'm a Cheerleader and Up in the Air to I Don't Feel At Home in This World Anymore and Candy has proven. It's one of Yellowjackets' many strokes of genius with its stacked on-screen talent, which also includes Juliette Lewis (Welcome to Chippendales) and Christina Ricci (Wednesday). But it's a particularly savvy move to cast Lynskey as a woman who was once a teen stranded in the Canadian wilderness for 19 months, forced to do whatever it took to remain alive after her high-school soccer team's plane crashed, and has since spent a quarter-century since grappling with what came next.
Lynskey herself was once a movie-starring teenager, debuting in Peter Jackson's Heavenly Creatures opposite Kate Winslet. There, she was a murderous teen, too, and kicked off her penchant for playing immensely complicated women (so much so that she earned a New Zealand Film and TV Award for her efforts). The glorious symmetry with Lynskey's role in Yellowjackets doesn't end there, however. As the adult Shauna — Monsieur Lazhar and The Book Thief's Sophie Nélisse plays the younger version — she's commanding and compelling in every scene as someone who survived having her life turned upside down, as Lynskey clearly did when she was thrust to fame at a young age.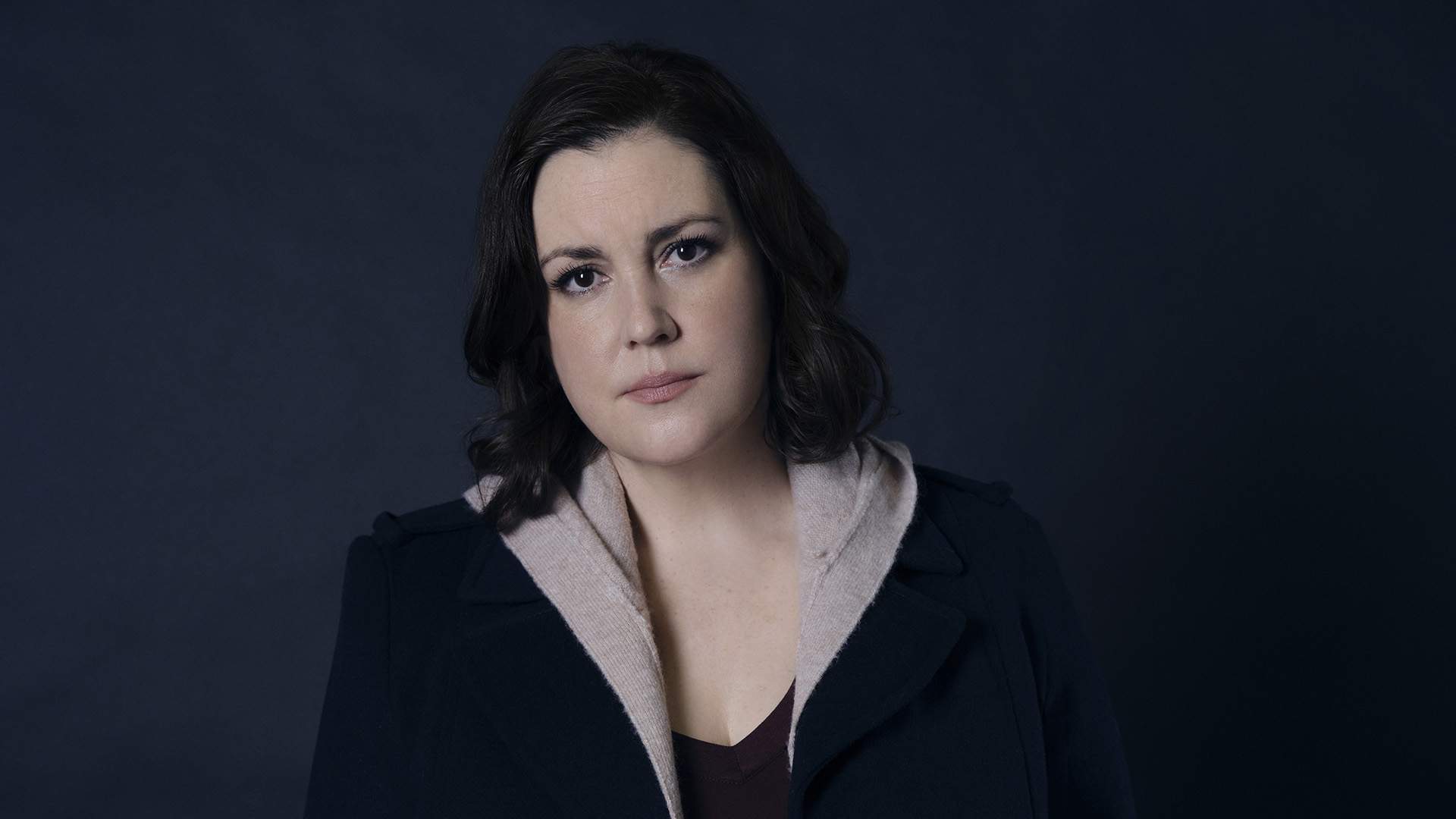 Of course, there's a vast difference between becoming a film star before you're old enough to drink and endeavouring to endure in spooky woods, through freezing winters, and with food in scarce supply — and, as Yellowjackets keeps hinting at, perhaps turning to cannibalism. Still, Lynskey couldn't be a better fit for the Emmy-nominated show's present-day timeline. There's not just complexity but persistence, strength and vulnerability in her portrayal. They've long been hallmarks of her work. Shauna has trekked over life's peaks and valleys, and knows that her journey onwards will never just be simple. Yellowjackets doesn't lack in phenomenal performances — with its packed team of talent playing both its teens and its adults, how could it? — but Lynskey is downright magnetic.
With Yellowjackets' eagerly-anticipated return, its NZ star is also two for two on small screens in 2023. This year's big new hit also featured Lynskey in a pivotal part, and also in a survivalist thriller. She isn't the lead of The Last of Us' first season, but she left a firm mark as resistance leader Kathleen. She also hasn't been diving into this genre repeatedly on purpose. Ahead of Yellowjackets' season two debut on Friday, March 24 via Paramount+ in Australia and Neon in New Zealand, we chatted with Lynskey about that, being hooked on Yellowjackets since reading the very first script, having an instinct for killer roles and more.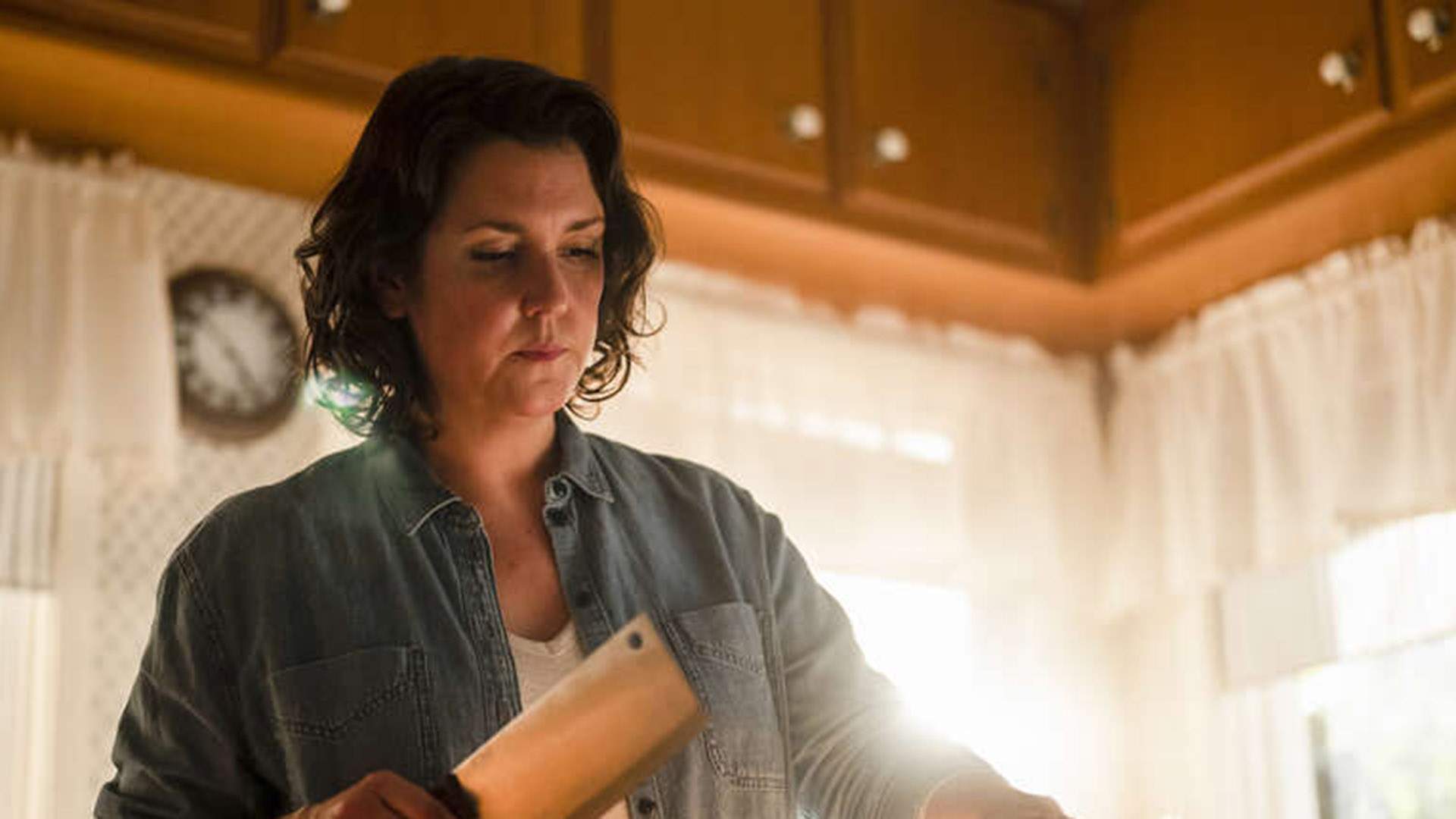 ON HER CURRENT SPATE OF SURVIVALIST STORIES
When you've been a working actor for almost three decades, as Lynskey has since 1994's Heavenly Creatures, you're a survivor of sorts. Actively embracing on-screen stories about trying to endure through extreme events wasn't a concerted choice, however. You could throw in her part in Don't Look Up, too — but having two strong survivalist stories in Yellowjackets and The Last of Us is just a result of great roles coming her way, Lynskey notes.
"I think it's just coincidence. I mean, for the character obviously in Yellowjackets, the survivalist part has already happened — so that's an interesting thing, and I think now I'm sort of grappling with the trauma of the aftermath."
"And in The Last of Us, the character is in the middle of this crazy, apocalyptic scenario, so it feels like different kind of experiences of a similar thing."
"But, it's interesting. It's fun to play kind of an ordinary person who is put into an extraordinary circumstance — and wonder how does that shape and change them."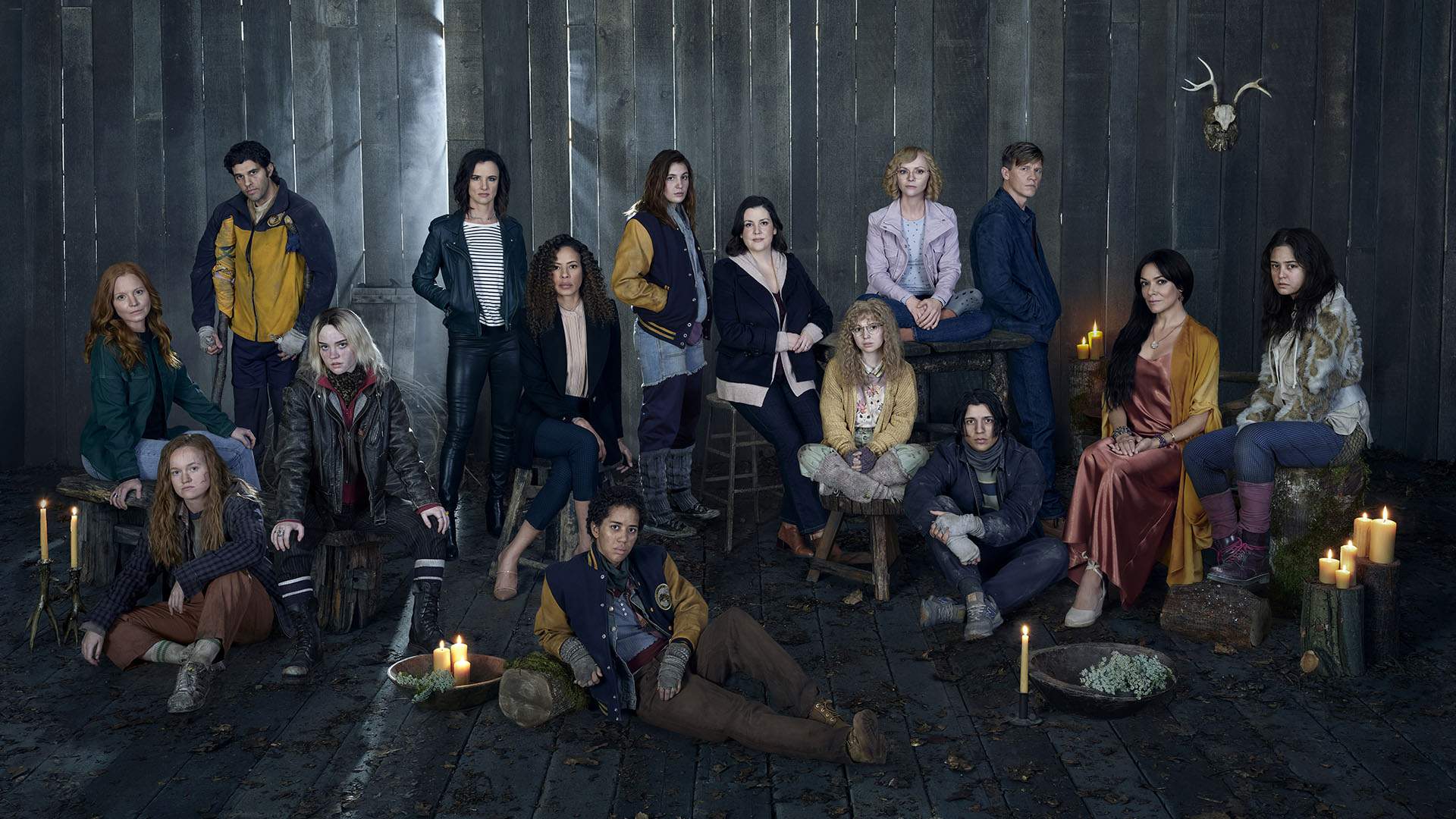 ON HER FIRST REACTION TO YELLOWJACKETS
Survivalist thrillers might be having a moment on Lynskey's resume, but she was drawn to Yellowjackets based purely on the strength of its script. "Well, the main thing I think is that I finished reading it and I wished I had episode two, which is a good sign," she explains — having the same reaction to the show's debut episode that viewers everywhere did.
"I wanted to know what was going to happen next. And I was like 'oh that was well-written'. It was really well-written!"
"And as far as my character goes, there was something about her — you know, you see her in her domestic life, and then the scene with Taissa (Tawny Cypress, Billions) in the diner, you realise she has a huge amount of power somehow. And people are quite afraid of her."
"And I was like 'oh that's interesting, like how did that happen and when did that end — or did it end?'. I just had so many questions. And it was a little bit of a leap of faith, but I'm very happy that I chose to do it."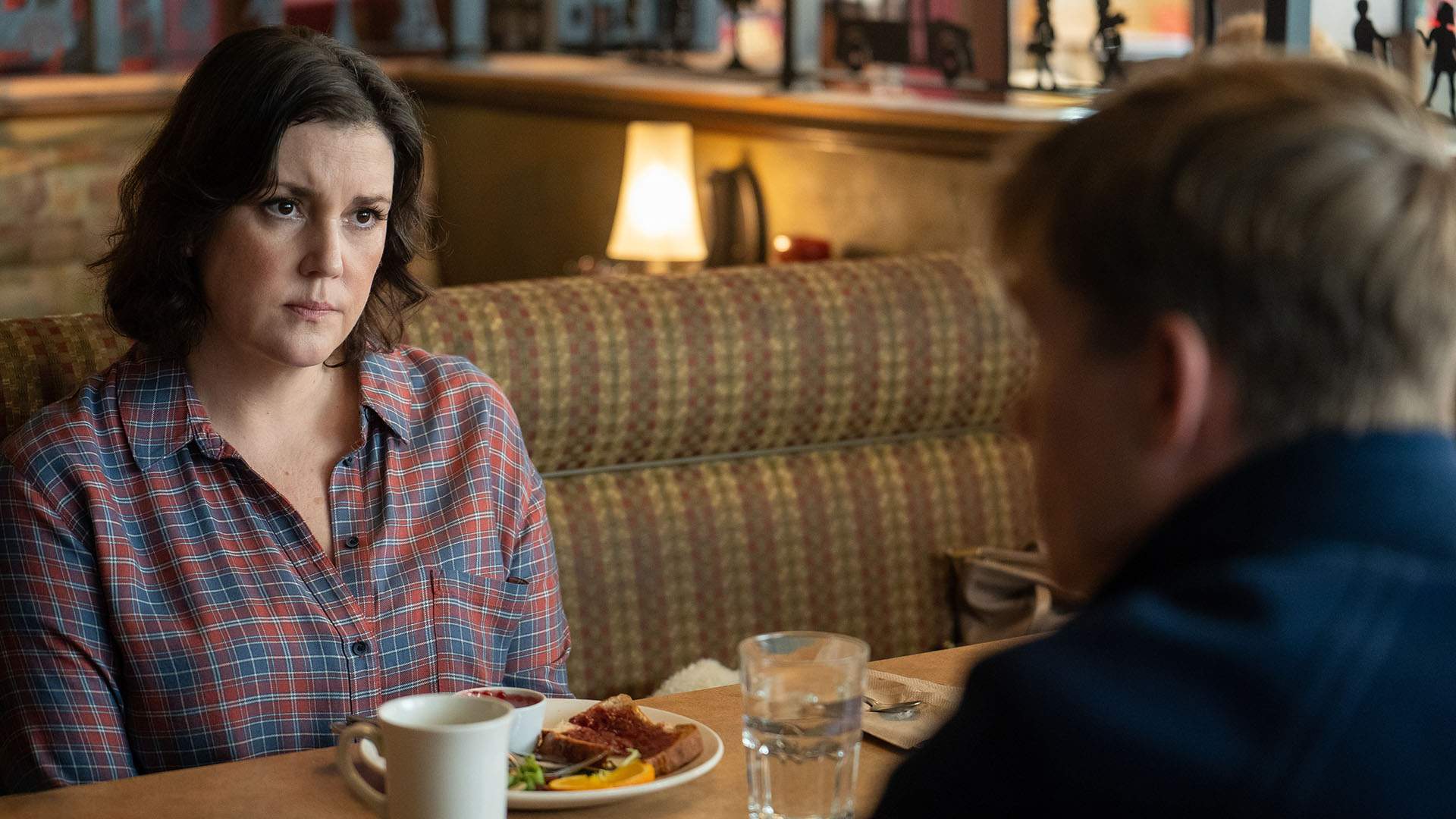 ON WHAT SHE LOOKS FOR IN A ROLE
Lynskey's career isn't short on highlights between Heavenly Creatures and Yellowjackets. She's just as exceptional in two-season 2015–16 HBO dramedy Togetherness, and in parts big and small in Shattered Glass, Happy Christmas, Wet Hot American Summer: Ten Years Later, Easy and Mrs America, too — just to name a few standouts on her resume. She puts her stellar choices down to going with her gut.
"It's honestly an instinct. I just have to, when I'm reading it, if I start to read it out loud and a personality comes out of me. Or if there's like a voice — if there's some shape to what I'm reading where I feel like organically it can be created from me, then I'm interested."
"If I'm just reading something and reading it as a script, and I start to think about how I could make it work or how I would play that part, then I know it's not a good fit for me."
"It has to be something that comes — even Two and a Half Men, the first time I read the pilot for that, I just started to read it aloud, like the person just came off the page to me. So it's just an instinct, really."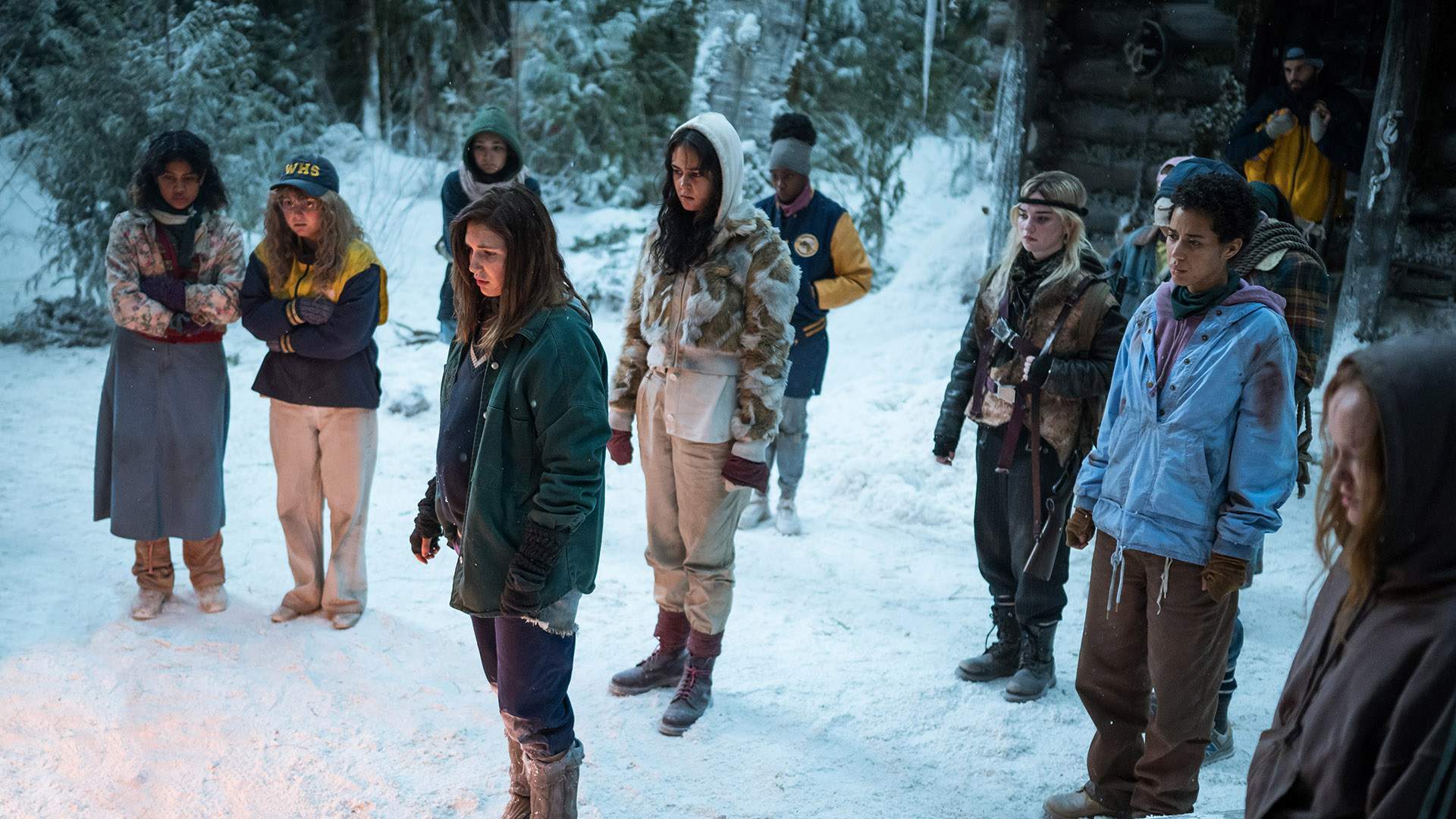 ON YELLOWJACKETS' COMPLICATED AND FULLY FLESHED-OUT WOMEN
Yellowjackets has been likened to Lord of the Flies since day one thanks to its 90s-era woodland savagery between school students. One big difference: seeing girls, not boys, stuck in the woods and falling prey to their worst impulses to get by. That feels revolutionary in the series. It shouldn't, but it does. And, asked if the show's strong and complex female focus was part of the appeal, Lynskey is adamant: "very much — it was very much a draw."
"I think the main thing about it was, in reading the script all the women were so fully realised. Even the smaller parts, the characters who didn't have that much to do in the pilot, or the younger cast — I understood them as human beings. I understood them as complex creations. And there were no sort of stereotypes."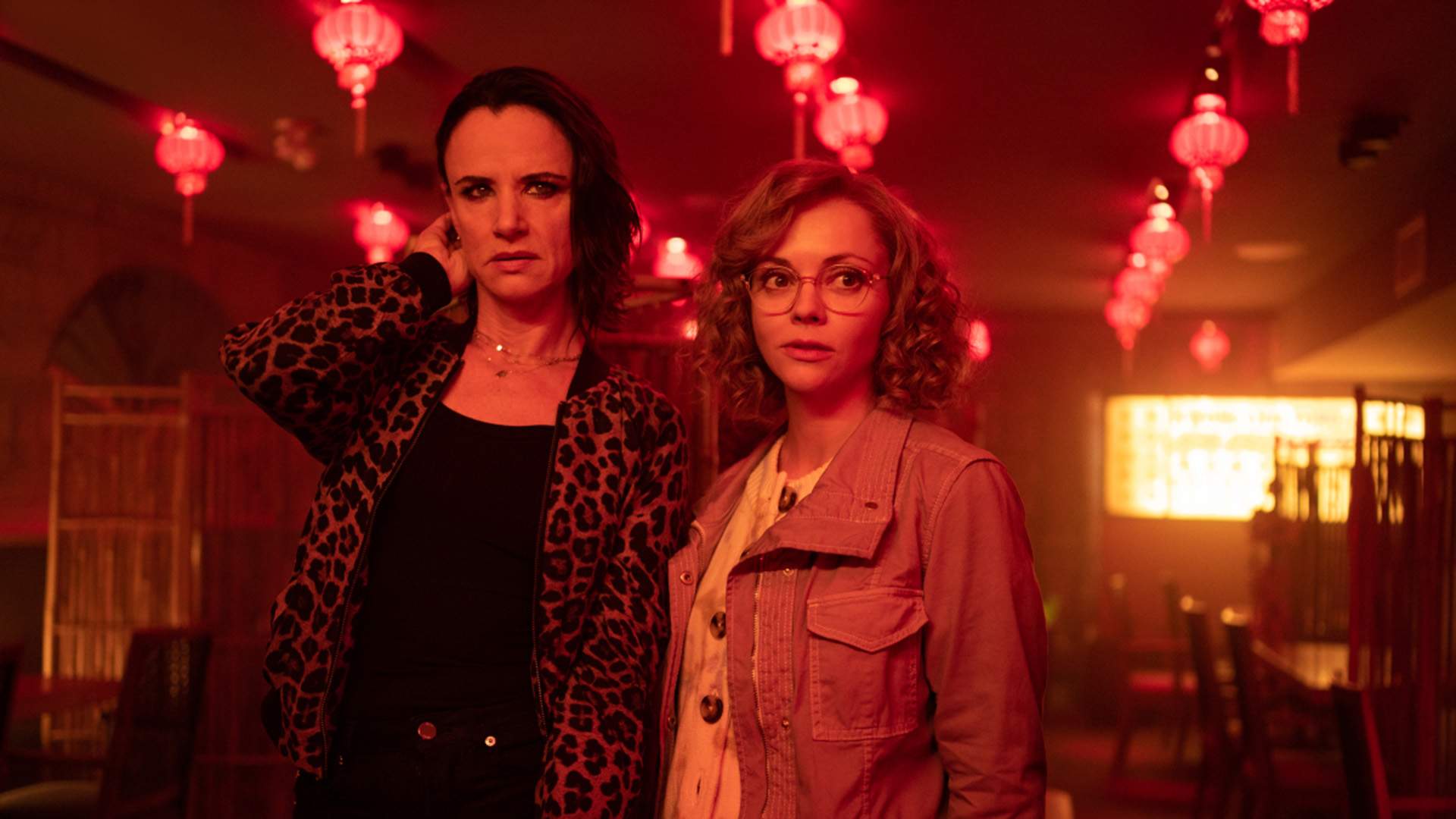 "There was no like 'here is the pretty one, here is the bitchy one, here is the whatever', you know. Everyone was very, very complicated and I felt like I had an understanding of who all of them were after the first episode — which is kind of a feat of writing wizardry, honestly."
"So I was really, really intrigued to see writers [series creators Ashley Lyle and Bart Nickerson, who've previously written for Narcos, Narcos: Mexico and Dispatches From Elsewhere] who were that talented, who could give so much depth within one episode, to see where they would take all these different characters."
"Because it's a lot to juggle with so many different characters — and they've done an amazing job, I think, of managing all the different storylines."
Season two of Yellowjackets streams weekly from Friday, March 24 via Paramount+ in Australia and Neon in New Zealand. Read our review of season two — and our review of season one.
Images: Colin Bentley, Kailey Schwerman and Lorenzo Agius/Showtime.
Concrete Playground Trips
Book unique getaways and adventures dreamed up by our editors