The World Is Not Prepared in the New Trailer for Christopher Nolan's Atomic Bomb Drama 'Oppenheimer' 
The countdown is on to the 'Inception' and 'Tenet' director's next star-studded film, which arrives in cinemas in July.
When Cillian Murphy first came to widespread fame two decades ago, it was for acclaimed British director Danny Boyle while pondering the end of life as we know it, with zombie masterpiece 28 Days Later the spectacular end result. Since then, he's become a regular for fellow UK filmmaker Christopher Nolan and, in their latest collaboration after The Dark Knight, Inception, The Dark Knight Rises and Dunkirk, Murphy again faces an apocalyptic scenario in Oppenheimer.
Set to be 2023's most explosive movie, Nolan's first flick since Tenet explores a little thing called the atomic bomb. Focusing on J Robert Oppenheimer as the name makes plain, this biopic keeps promising a tense time at the movies — in its first teaser, initial full trailer and just-dropped new sneak peek — as befitting a situation where the world risked total annihilation in order to be saved.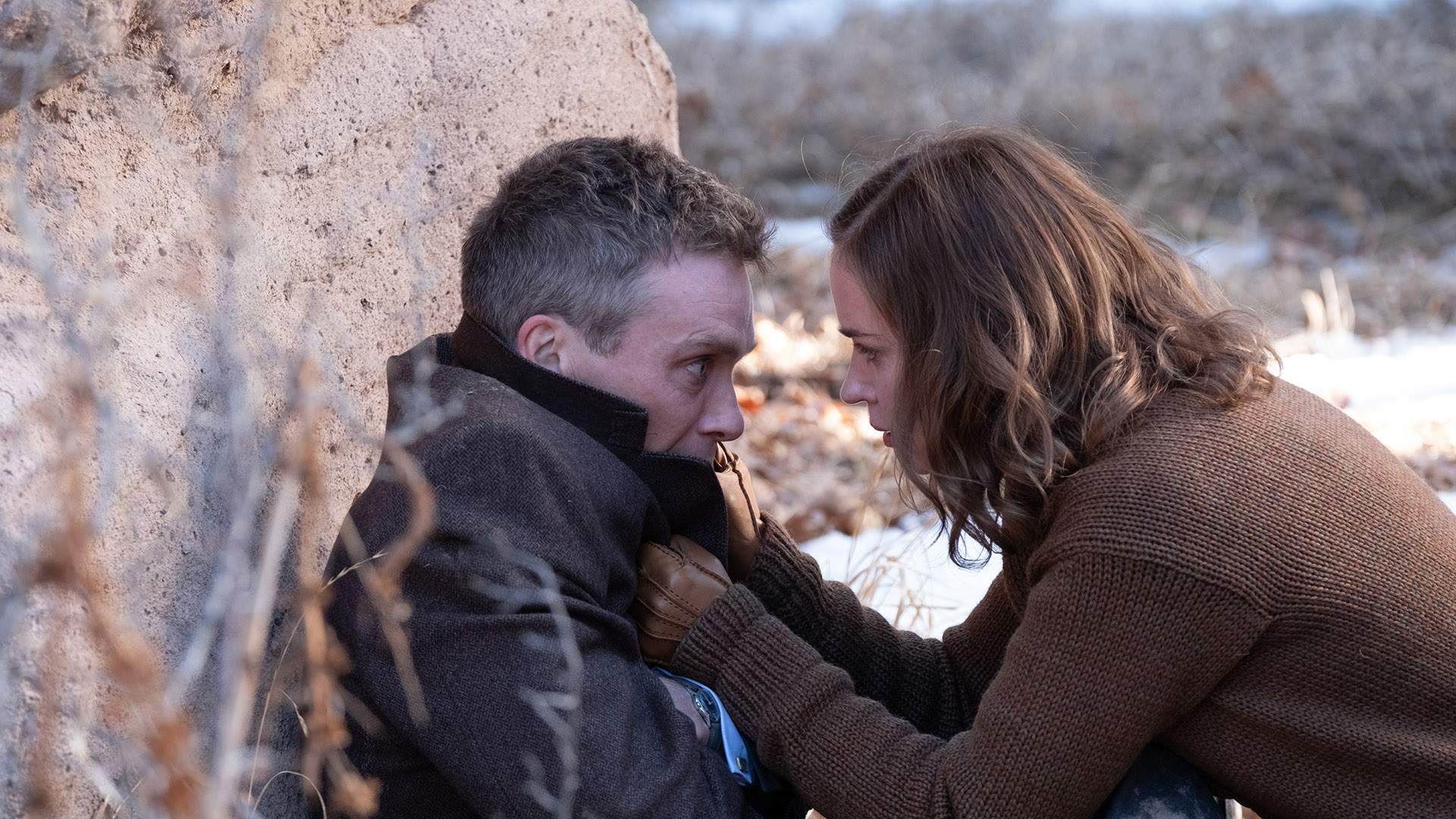 Yes, Nolan is going back to the Second World War again, focusing on the eponymous American physicist, aka the man who helped develop the first nuclear weapons as part of the Manhattan Project. Charting Oppenheimer's life, his part in birthing the atomic bomb and how it changed the world — and the fallout — should make for gripping viewing, as viewers will see from July 20, 2023. Oppenheimer's story also includes heading up Los Alamos Laboratory, plus observing the Trinity Test, the first successful atomic bomb detonation in New Mexico on July 16, 1945.
Nolan is always in serious mode, but this is a solemn affair even by the Memento, Interstellar and Dark Knight trilogy filmmaker's standards. And, it looks like quite the sight, in no small part thanks to being shot in IMAX 65mm and 65mm large-format film photography, including sections in IMAX black and white analogue photography for the first time ever.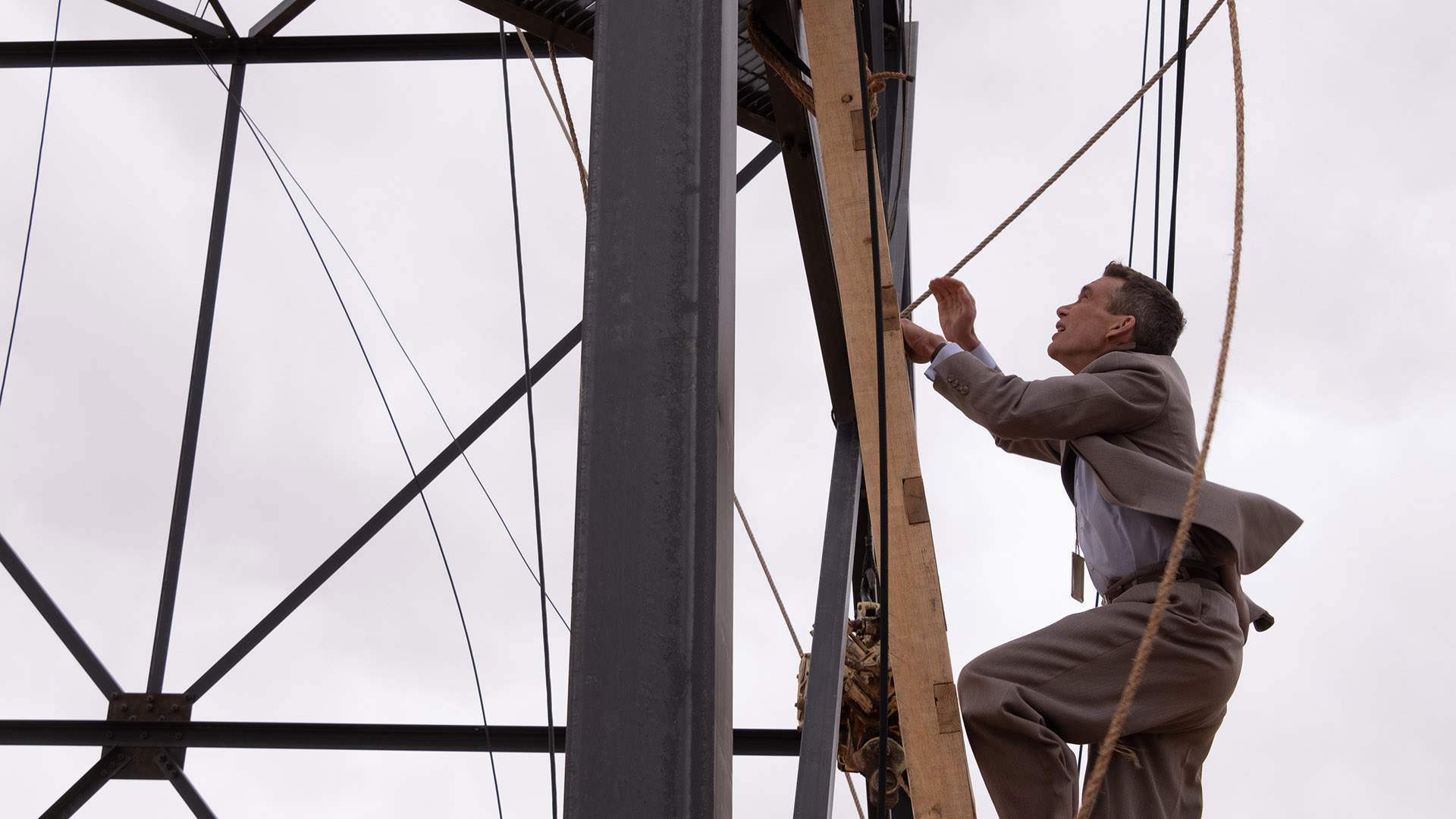 Based on Kai Bird and Martin J Sherwin's Pulitzer Prize-winning book American Prometheus: The Triumph and Tragedy of J. Robert Oppenheimer, the film boasts an all-star cast, including Emily Blunt as the physicist's wife, biologist and botanist Kitty (reteaming Blunt with Murphy after A Quiet Place Part II) — plus Matt Damon (The Last Duel) as General Leslie Groves Jr, director of the Manhattan Project; Robert Downey Jr (Dolittle) as Lewis Strauss, a founding commissioner of the US Atomic Energy Commission; and Florence Pugh (The Wonder) as psychiatrist Jean Tatlock.
Also set to pop up: Josh Hartnett (Wrath of Man), Michael Angarano (Minx), Benny Safdie (Stars at Noon), Jack Quaid (The Boys), Rami Malek (No Time to Die) and Kenneth Branagh (Death on the Nile). Oh, and there's Dane DeHaan (The Staircase), Jason Clarke (Winning Time: The Rise of the Lakers Dynasty), Olivia Thirlby (Y: The Last Man), Alden Ehrenreich (Solo: A Star Wars Story) and Matthew Modine (Stranger Things) as well.
Check out the latest trailer for Oppenheimer below:
Oppenheimer will release in cinemas Down Under on July 20, 2023.
Images: © 2022 Universal Studios. All Rights Reserved.
Concrete Playground Trips
Book unique getaways and adventures dreamed up by our editors