Ten Films You Need to See in 2020
Get ready for the long-awaited 'Bill & Ted Face the Music' to an 'Inception'-like flick and Sofia Coppola's new film starring Bill Murray.
In the best films of 2019, lush love stories swept across the screen, intense thrillers laid bare class inequities and Hollywood history was given a playful twist. Australia's dark past was pushed under a magnifying glass, doppelgängers wreaked havoc and a marriage came to an end — and they're just some of the year's highlights.
Come 12am on January 1, 2020, they're all yesterday's news, however. When a new year arrives, it brings 12 more months of glorious movies. They won't all be winners, but plenty of standouts will rise to the top — and, spanning everything from slasher thrills to long-awaited musicals, we have our eye on these ten must-see movies.
TRUE HISTORY OF THE KELLY GANG
New year, new searing Australian film that carves up our national identity — and boasts no qualms about laying bare our troubled history. In 2018, Sweet Country did the honours, while 2019 gave us The Nightingale. Now, in 2020, it's True History of the Kelly Gang's turn. The latest distinctive and daring feature from Aussie director Justin Kurzel (Snowtown, Macbeth), this adaptation of Peter Carey's Booker Prize-winning novel follows the country's most famous bushranger from his childhood (where he's played by excellent newcomer Orlando Schwerdt) to his bush-ranging years (when talented UK actor George McKay takes over). Don't expect a standard interpretation of Kelly's well-known tale, though, because Kurzel's star-studded affair is gritty, galvanising and spans far beyond the usual cliches. Visually, emotionally and in its performances (including by Essie Davis, Russell Crowe, Nicholas Hoult and Charlie Hunnam), the result is electrifying.
True History of the Kelly Gang releases in Australian cinemas on January 9, then hits Stan on January 26.
TENET
Is it a follow-up to Inception? Does Christopher Nolan just like getting twisty every ten years? Or does the acclaimed director simply enjoy messing with everyone's heads? When the trailer for Tenet dropped, it inspired all of the above questions — but keen moviegoers will need to wait until July for answers. For now, we do know that Nolan's latest will involve time travel, the afterlife and stopping World War III. Also: spies, boats, sensing things before they happen and objects running in reverse. Throw in an active attempt to bend viewers' minds, plus many a superbly shot and staged spectacle, and Nolan is back in the territory that has served him so well since Memento. BlacKkKlansman's John David Washington leads the cast, alongside Robert Pattinson, Nolan regular Michael Caine, Aussie actor Elizabeth Debicki and Kenneth Branagh.
Tenet releases in Australian cinemas on July 16.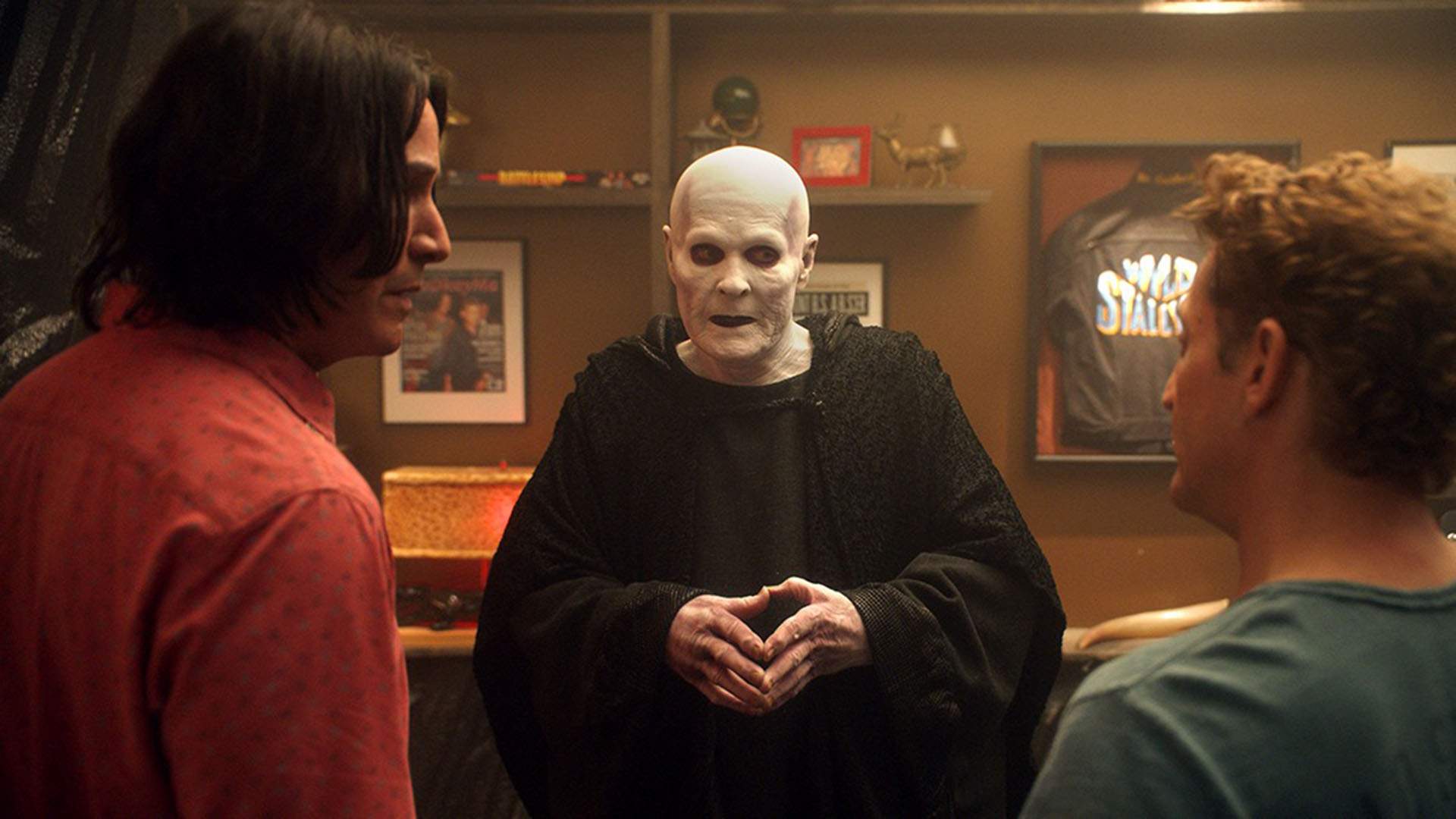 BILL & TED FACE THE MUSIC
It was first uttered more than three decades ago, but the world could always use Bill & Ted's main nugget of wisdom. "Be excellent to each other," Bill & Ted's Excellent Adventure first told us in 1989, before continuing the message in 1991's Bill & Ted's Bogus Journey — and it'll do so again in the long-awaited Bill & Ted Face the Music. Alex Winter and Keanu Reeves are back as everyone's favourite high school slackers and wannabe rockers, who initially started travelling through time in a phone booth to pass a history report and secure the world's future. They're middle-aged now and they even have daughters (played by Ready or Not's Samara Weaving and Bombshell's Brigette Lundy-Paine), but when you're told as a teen that your music is going to change the entire universe, that responsibility doesn't just fade because you get older.
Bill & Ted Face the Music releases in American cinemas on August 21, with an Australian release date yet to be confirmed.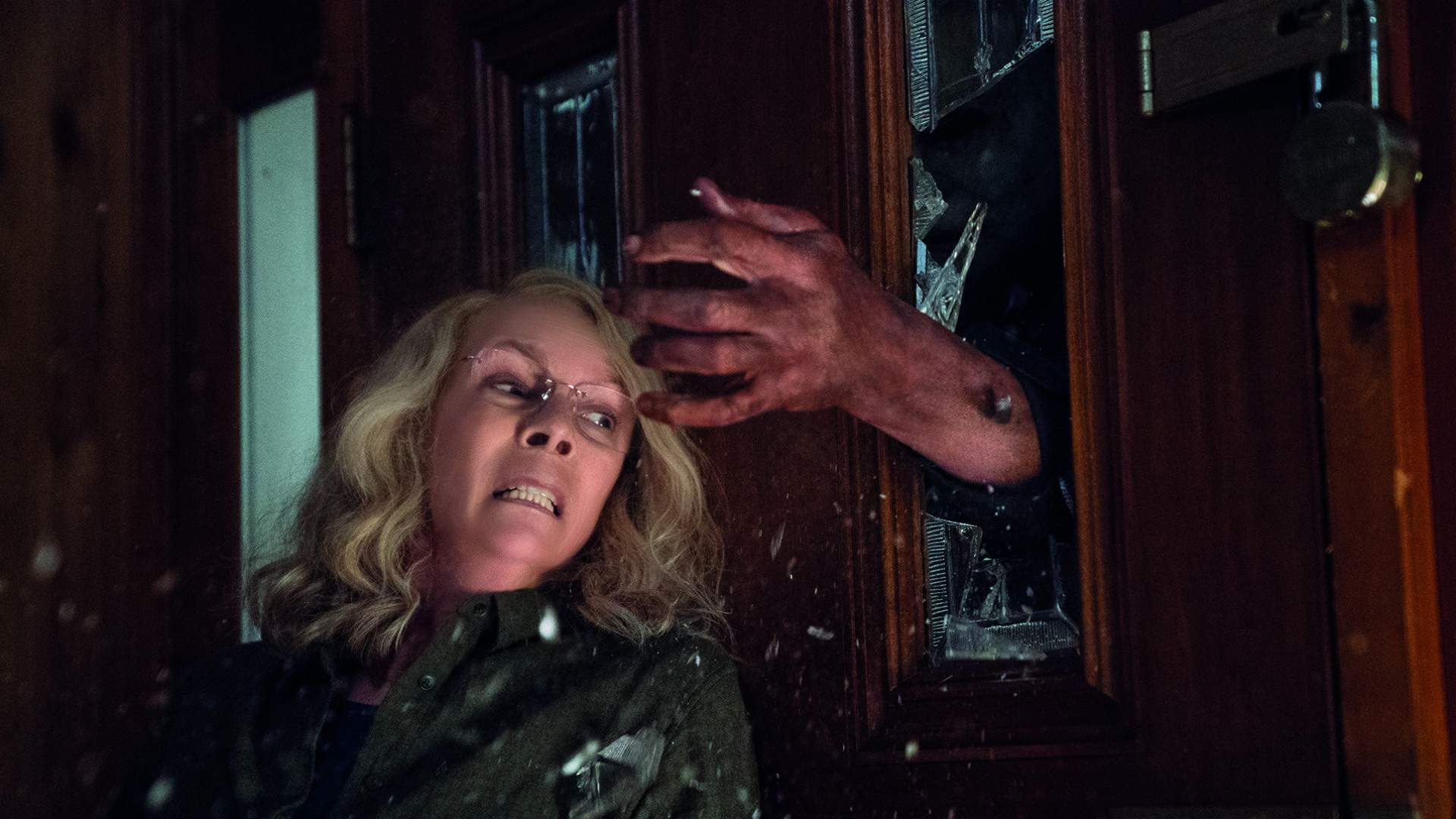 HALLOWEEN KILLS
For 42 years, the Halloween franchise has been delivering stone-cold horror masterpieces, weird and wonderful detours, and entries that deserve to be locked away for all eternity with Michael Myers. The difference between the series' John Carpenter-directed best and its trashy worst is enormous, but when David Gordon Green (Prince Avalanche, Pineapple Express) took the reins for 2018's Halloween — a direct sequel to the 1978 original that ignores the seven other follow-ups and two remakes in-between — he served up one of the saga's best chapters. It helped that Jamie Lee Curtis was back, of course. Also beneficial: a meaty story that grapples with trauma, a skill for slasher thrills, a new score by Carpenter himself, and producer Jason Blum's support. So it was great news when two more movies were announced, including 2020's Halloween Kills, which brings the whole gang back to Haddonfield for another encounter with the town's masked menace.
Halloween Kills releases in Australian cinemas on October 15.
PROMISING YOUNG WOMAN
From Hustlers to Black Christmas, a swathe of great female-written and directed films haven't just been dancing in topical territory of late — they've been tackling issues of gender inequality, misogyny and sexual assault head on. Due to premiere at the 2020 Sundance Film Festival, Promising Young Woman belongs in the same company, as its immensely popular trailer shows. It all starts in a bar, where Cassie (Carey Mulligan) appears intoxicated and Jez (Adam Brody) helps her home. They've never met, but he's supposedly being nice. Then, while she's virtually passed out, he makes a move — and she makes it known that she's not going to become a drunken statistic. The feature debut of writer/director Emerald Fennell, the showrunner on Killing Eve's second season, this looks like a revenge flick with serious bite.
Promising Young Woman premieres at Sundance in January, then releases in American cinemas on April 17, with an Australian release date yet to be confirmed.
ANNETTE
It has been eight years since Leos Carax's Holy Motors hit cinema screens, becoming one of the most memorable movies of both the decade and the 21st century in the process. And, for four of those years, his next project has been eagerly anticipated: musical Annette, starring Adam Driver and Marion Cotillard. Lavant will make his English-language debut with the song-filled feature, which follows a stand-up comedian (Driver), his soprano opera singer wife (Cotillard) and the drastic change in their lives when their daughter Annette is born. Part of the film's delays have been put down to Driver's busy Star Wars schedule (and starring in The Dead Don't Die, The Report and Marriage Story this year alone, too), but the movie finally shot late in 2019 — so here's hoping that we soon get to see what Carax's inventive mind has put together next.
Annette doesn't yet have a release date.
MEMORIA
With Memoria, another acclaimed auteur makes his first film in English — and returns after a significant gap in his filmography. That'd be Apichatpong Weerasethakul, the Thai director who last splashed dreamlike visuals and poetic musings across the screen with 2015's Cemetery of Splendour, and whose resume also features three Cannes prize-winning features (including the Palme d'Or for 2010's Uncle Boonmee Who Can Recall His Past Lives). It's a claim made too often, but Weerasethakul truly does make movies unlike anyone else. Not much is known about Memoria, apart from that it was shot in Colombia, but the filmmaker's work is always about much, much more than plot. This one possesses some serious star power, too, with the international cast led by Tilda Swinton.
Memoria doesn't yet have a release date.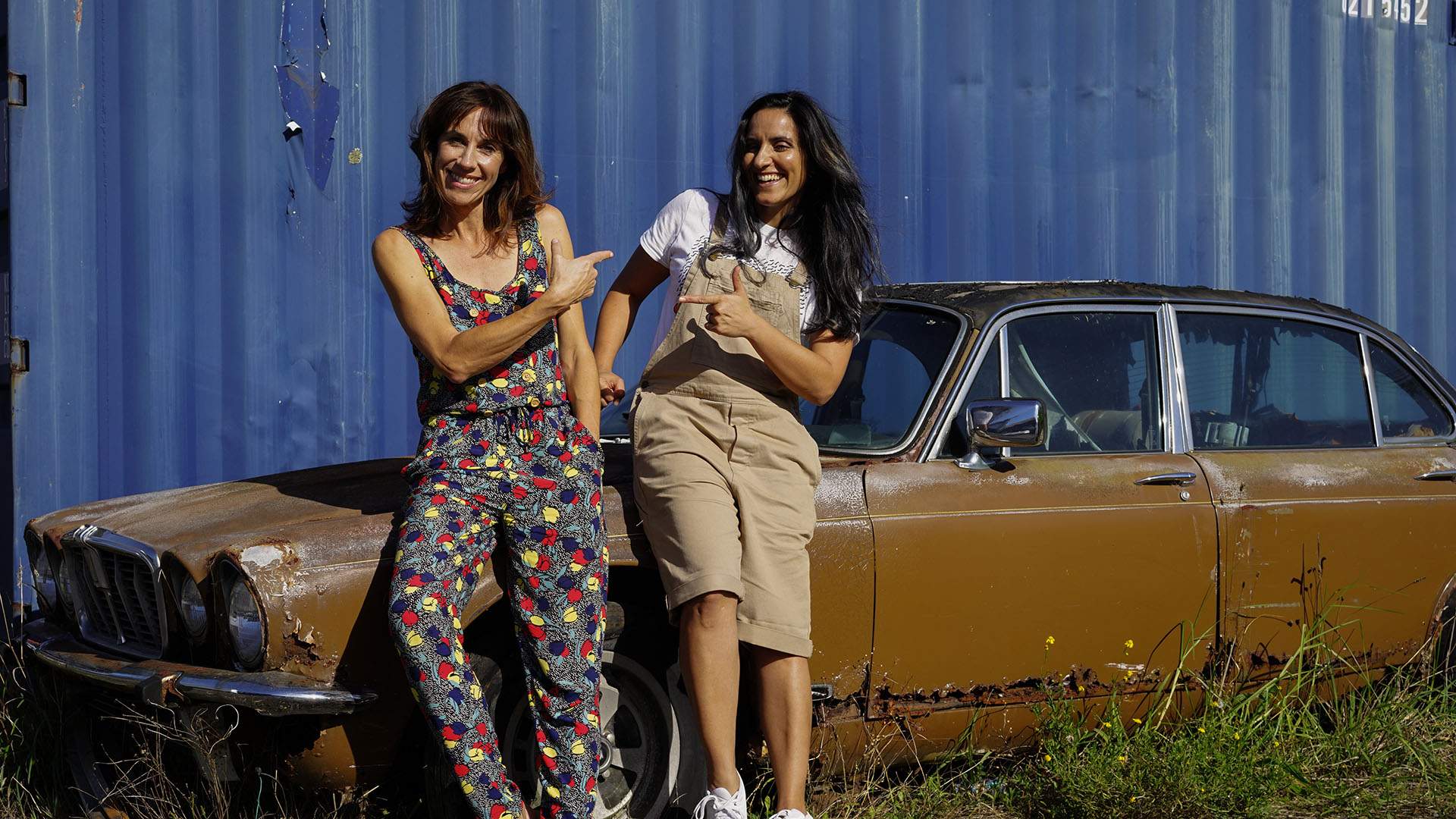 HOPE
When New Zealand's Madeleine Sami and Jackie van Beek directed 2018's The Breaker Upperers, they gave the world one of the smartest and most amusing female-focused comedies in recent years. For their follow-up, Hope, the duo is keeping things funny — and given that this time they'll be pointing the camera at Aubrey Plaza, that doesn't seem particularly difficult. Another movie that's keeping its details quiet for now, it's described as a romantic comedy and is being made for Netflix. To shore up its rom-com credentials, it's based on a script by Karen McCullah and Kirsten Smith, who also wrote the screenplay for another great example of the genre: the modernised Shakespeare adaptation that is 10 Things I Hate About You.
Hope doesn't yet have a release date.
ON THE ROCKS
Sofia Coppola. Bill Murray. Enough said, really. The Lost in Translation duo reunite for On the Rocks, which focuses on a young mother who reconnects with her wayward dad during a New York adventure. Parks and Recreation's Rashida Jones and Jenny Slate also star, as well as Marlon Wayans, with Coppola both directing and writing the screenplay — as she has with all of her projects since her 1999 debut The Virgin Suicides. Of course, the filmmaker also teamed up with Murray back in 2015 for Netflix special A Very Murray Christmas, but more of this pair is never a bad thing. On the Rocks will also mark Coppola's first film since winning Cannes Best Director prize (and becoming only the second woman to do so) for 2017's The Beguiled.
On the Rocks doesn't yet have a release date.
DUNE
David Lynch's Dune is one of the most unfairly maligned sci-fi films ever made. It's not the version that Alejandro Jodorowsky would've whipped up — as explored in excellent documentary Jodorowsky's Dune — but the 1984 movie still has its surreal delights. Just how Denis Villeneuve's new adaptation of Frank Herbert's 1965 novel will fare is still yet to be seen, but the French Canadian director has already revived another 80s sci-fi property to stunning effect with Blade Runner 2049. Once again, he has amassed a stellar cast, including Timothée Chalamet, Oscar Isaac, Josh Brolin, Stellan Skarsgård, Dave Bautista, Zendaya, Charlotte Rampling, Jason Momoa, Javier Bardem and Doctor Sleep's Rebecca Ferguson. They'll all fight over 'the spice', the most valuable substance in the universe.
Dune releases in Australian cinemas on December 26.
With hundreds of movies reaching Australian screens every year, there's plenty more to look forward to in 2020 too. We've also checked out a heap of trailers for the year's upcoming flicks, including Birds of Prey (and the Fantabulous Emancipation of One Harley Quinn), The Invisible Man, Fantasy Island, Mulan, No Time to Die, Black Widow, The Woman in the Window, Wonder Woman 1984, In the Heights, Soul, Ghostbusters: Afterlife, Jungle Cruise and The SpongeBob Movie: Sponge On the Run. Only one of them features Keanu Reeves as a talking sage, though.
Introducing Concrete Playground Trips
Book unique getaways and adventures dreamed up by our editors