ARTS & ENTERTAINMENT
The Best, Worst and Weirdest of the 61st Sydney Film Festival
Here's what our critics loved, loathed, admired and squirmed over.
The Sydney Film Festival wrapped up on Sunday, June 15, after a perfectly eye-opening 12-day movie marathon. Here's what our critics loved, loathed, admired and squirmed over.

The Best Films
BLACK COAL, THIN ICE
Black Coal, Thin Ice is an exceptionally rare film in which not a single frame feels wasted. A run-down industrial city in China's frozen north provides a perfect backdrop for writer-director Diao Yinan's archetypal film noir, about an alcoholic former cop obsessed by a dead-end case. Slow pacing and minimal narrative exposition rewards an attentive viewer, but the true appeal of this ice-cold thriller is Jinsong Dong's immaculate cinematography. Although rarely flashy, every shot is invested with both an eerie beauty and a fascinating purpose, while simple images often take on new meaning as the camera patiently lingers. You'll be lucky to find a better made film this year.

TWO DAYS, ONE NIGHT
Riveting dissections of realistic situations: that's where siblings Jean-Pierre and Luc Dardenne have made their careers. Continuing in the same finessed vein, Two Days, One Night compels by rendering relatable, repetitive circumstances without sentiment but with surprises, following Sandra's (Marion Cotillard) attempts to convince her co-workers to forgo a cash bonus to save her job. The precision with which the filmmakers present a feature almost solely comprised of conversations cannot be underestimated, nor can Cotillard's expert efforts in illustrating the fragility of her striving but uncertain protagonist. Small in stature yet striking in its statement, this is a rare and rewarding example of the best film of the festival emerging victorious as the competition winner.

BOYHOOD
We usually give a film props for being either wildly experimental or successful in what it does. So to watch Boyhood, a film that's both of those things (as well as hugely entertaining), is almost overwhelming. The applause once the credits started to roll was instant and resounding, and it's surely poised to take out the Audience Award. The film's point of difference is that it was filmed over 12 years, using the same cast of actors, including Ethan Hawke and Patricia Arquette. Its focus is Mason (Ellar Coltrane) as he grows from 5 to 18, capturing his coming of age in a way that's ultra authentic and driven by the cast and creatives' real experience of the world. The effect is to transport you back to childhood and adolescence without your attendant judgement or cynicism, and it's a wonderful little gift. If you thought director Richard Linklater had already made his biggest impact on the film world through Before Sunrise or rotoscoping, think again.

YOU'RE SLEEPING NICOLE
Many films spring to mind during French Canadian comedy You're Sleeping Nicole, including Frances Ha's quirky quarter-life crisis, Ghost World's vagaries of female friendship, and After Hours' freewheeling overnight anarchy; however, Stéphane Lafleur's direct-from-Cannes offering never suffers for the comparisons. Charting its 22-year-old titular character (Julianne Côté) as she navigates the summer sans parents and struggling to sleep, it crafts a love letter to its influences and an endearing effort in its own right. There's slightness in its concept and skit-like construction, but also a sweet mood and amusing tone in its vignettes of mostly ordinary, sometimes eccentric escapades. The exquisite black-and-white cinematography draws the eye just as the eclectic gags charm the soul, in the epitome of an offbeat delight.

TOM AT THE FARM
Xavier Dolan's Cannes Jury Prize-winning Mommy rightly overwhelmed audiences with its onslaught of aesthetics and emotions; however, it is Tom at the Farm, his previous feature, which stuns with its several layers of sheer audacity. Ostensibly the odd film out in the wunderkind writer/director's oeuvre, his fourth effort in as many years is a tense and twisty thriller of grief, desire, acceptance and identity. Playing Tom, Dolan nourishes on screen (as with off), conveying the claustrophobia and complexity of the character's rural trip to pay respects to the family of his deceased boyfriend. When awkwardness begets a strange accord within visually and thematically constrained confines, so blossoms an elegantly disarming offering that earns its Hitchcockian parallels.

WHAT WE DO IN THE SHADOWS
The perfect antidote to a program full of worthy social dramas and three-hour-long Palme d'Or winners, Sydney's closing night film was an unmistakable highlight. Flight of the Conchords star Jemaine Clement and Eagle vs Shark director Taika Waititi write, direct and star in what's billed as the latest project from the New Zealand Documentary Board: an in-depth look at the lives of four vampires who share a run-down apartment in Wellington. Think This Is Spinal Tap but with more severed arteries. Clement and Waititi have enormous fun playing with undead mythology (for example, their characters can't get into clubs unless they're specifically invited in.) Keep your eyes peeled for a release before the year is out.

PARTICLE FEVER
This is the film that makes physics funny and personable. Particle Fever went behind the biggest, most expensive and most controversial scientific experiment ever conducted — the Large Hadron Collider, which recreates the conditions of the 'big bang' in an effort to view the basic particles needed for a stable universe and create a blueprint for modern physics. But what it really showed us was the Mensa-style odd-bods working on the LHC — funny, yearning, obsessive individuals who make coffee, play ping-pong, decipher unintelligible contemporary art and carry regrets just like all of us. Particle Fever meets the universe's biggest questions with simple, elegant, beautiful answers, or the prospect of total, inexplicable chaos. Who would've known that documentaries can provide such childlike escapism. Miracles and wonder.

The Boldest Experiments
FISH AND CAT
A two-hour film, made in one take? A film with no editing? Once again, Iranian cinema showed us that it's at the forefront of global filmmaking. Fish and Cat went beyond what could be a gimmick to deliver one of the most compelling experiences of the festival and divide audiences (including our little reviewing team). The film portrayed a collection of professional kite-flyers embarking on a camping trip by a wintery lake and spindly forest, a series of ghostly presences, and a cyclical narrative that plays with time by showing us the same moments from different characters' perspectives. Often high concept films elevate tricky narrative ploys, but Fish and Cat went beyond cleverness to show us something honest and true. Rehearsed for two months and shot in only one take — and inspired as much by mathematics, MC Escher and physics than by cinema — Fish and Cat suggests more films need less editing and more spirit and intelligence.

MANAKAMANA
A cable car traverses the lush greenery of the Nepalese mountains, ferrying its contents to and from the Manakamana Temple. Each load of passengers contains pilgrims seeking the wish-fulfilling gifts of the temple's Hindu goddess — and while diverse in their constitution, they remain united in their journey. Filmed in 16mm and comprised of 11 rides towards and away from the famous destination, the documentary that shares its name continues the immersive observational ambit of Harvard University's Sensory Ethnography Lab, as previously evidenced in 2009's Sweetgrass and 2012's Leviathan. Each segment, shown uncut and spanning approximately ten minutes in duration, stands alone as couples sit in silence, friends chatter about music and play with a kitten, and even goats enjoy the aerial view, yet together they make a hypnotic and rhythmic whole.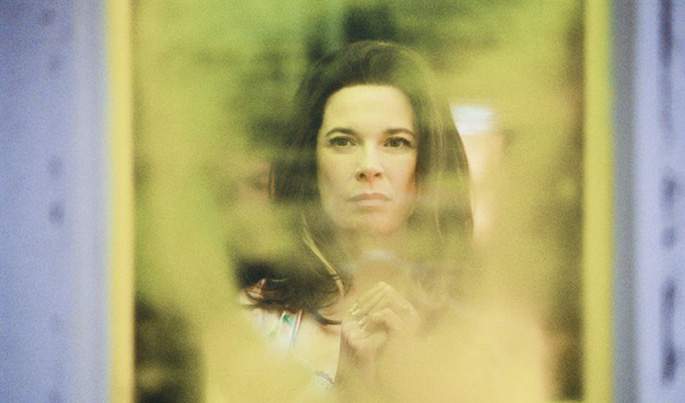 MOMMY
The latest film from 25-year-old enfant terrible Xavier Dolan pours unconstrained emotion into a claustrophobic space. Shot in boxy 1:1 aspect ratio, the film tells the story of fiery widow Dianne and her troubled teenager Simon, a pair of bombastic outsiders in a white-bread, buttoned-down world. Anne Dorval and Antoine Olivier Pilon are both stunningly good, their performances positively glowing with uninhibited feeling. The tightness of the frame, meanwhile, reflects Di and Simon's limited options, even as their energy threatens to force the edges apart. This is a funny, earnest, devastating film, one that's vitalised, rather than limited, by its intriguing technical conceit.

20,000 DAYS ON EARTH
20,000 Days on Earth is a documentary that's fiction. So, there's that. It imagines the 20,000th day on earth of singer and raconteur Nick Cave, and it's a day that includes him talking to his shrink, recording an album, helping archivists make sense of his historical record, lunching with his pals, driving Kylie Minogue around Brighton, and playing at the Sydney Opera House. A pretty great day, by any standards. Instead of clarity and chronology, what you get is a fragmented sense of biography that is sometimes deeply insightful, sometimes electrifying and sometimes frustrating. Artists-turned-directors Iain Forsyth and Jane Pollard have basically conjured a new format here, and there's a sense that it could be applied to tell nearly anybody's personal tale (though having the flair and flamboyance of Cave certainly helps). It's not like anyone would want every documentary to be made this way, but it sure is an interesting divergence.

Most WTF Moments
Miss Violence
Greek cinema has been pretty weird lately, but no one in the cinema for Alexandros Avranas Miss Violence was quite expecting it to take the turn it did. And that's even after it started with an 11-year-old girl committing suicide at her birthday party to the soundtrack of Leonard Cohen's 'Dance Me to the End of Love'. Things got repulsive around the time of the graphic, several-minute-long teen rape scene, and they did not improve. No matter your stance on the use of trigger warnings, you'd probably feel this could have been signposted a little better in the synopsis. On Tuesday this played directly after Ruin, so the truly unlucky copped a double feature of confronting sexual violence akin to watching Irreversible twice.

LAKE AUGUST
We were hoping Lake August would provide us with the kind of telescopic view of China that Westerners rarely glean. It didn't. A series of extremely long takes of characters whose names and backgrounds, desires and regrets were never revealed, left us cold and, well, a little bored. Fans of slow-burn, long-unrolling cinema will go for this, and festival curators will love the offbeat perspective this offers us — there are so many kaleidoscopic ways to understand and access the non-monolith that is China. We appreciate a tiny chip in the blockbuster schedule of sequels and comic-book franchises, but Lake August was too oblique, too distant and like China, too inexplicable.

Most disappointing films
COLD IN JULY
Although it certainly has its defenders, few films on the festival program were as cringingly uneven as Jim Mickle's Cold in July. Set in Texas in the late 1980s, the film stars Dexter himself, Michael C. Hall, as a mild-mannered family man who shoots a home intruder. But what starts as an exploration of guilt soon takes a bizarre-left turn into John Carpenter-style slasher territory, before shifting again into pulpy film noir and then again into vengeful vigilante thriller. Good on Mickle for attempt to skew genres, but the tone is all over the map. Moreover, the character dynamics are flimsy, while certain dramatic scenes are pitched to such histrionic heights that they end up being unintentionally entertaining.

RUIN
Amiel Courtin-Wilson's previous film Hail was an unforgettable story of down-and-out Australians whose voices are rarely heard in cinema. So Ruin, co-directed with Michael Cody, arrived with more than a little cinephile hype. It was an interesting film. But was it a successful one? Not so much. Set in Cambodia, and portraying a romance of two abused and terrified runaways, Ruin did a beautiful job of mixing a sense of observational documentary with lovely abstract, textural sequences, and it pivoted on two extraordinary, hyper-naturalistic performances.The dream fantasies were beautiful, emotionally complex and visually stunning. But it was right on the line between an open-ended film and an underbaked one. It's good to see challenging cinema that doesn't spoon-feed audiences exposition. But more answers and more context to match the gorgeous cinematography and dreaminess would have gone a long way.

The Rover
A dark Shakespearean crime drama, 2010's Animal Kingdom was one of the most resounding Australian films in years. Not only did it launch the international careers of Ben Mendelsohn and Jacki Weaver, it also heralded the arrival of writer-director David Michôd, a filmmaker whose tightly controlled aesthetic suggested even greater things to come. His sophomore effort is The Rover, a barebones narrative that mirrors his debut in both its technical precision and its nihilistic tone. What's missing, however, is a similarly compelling set of characters. Without them, a pervasive sense of bleakness soon swallows the movie whole.
Full review here.

Palo Alto
Um, yuck. It may have sold out three screenings over, but Palo Alto was one long, empty cliche about coming of age. It goes to show we can't assume James Franco can write with depth just because he can act, and we can't assume that Gia Coppola can direct with expertise just because her family can. It makes an ass of u and me.

By Rima Sabina Aouf, Lauren Carroll Harris, Sarah Ward and Tom Clift.
Published on June 17, 2014 by Rima Sabina Aouf