Brisbane's Most Extraordinary Spa Experiences
Treat yourself to a detox sunlight sauna or a bath overlooking Lamington National Park.
There's a sensation that sweeps over you when you enter a day spa. It feels strange at first — probably because it's not something you treat yourself to that often. Your phone is out of reach, your body is encased in a soft robe, calming scents waft through your nostrils and the loudest sound you'll hear is your own content exhalations. It's called relaxation.
Thankfully, Brisbane boasts plenty of spaces for indulgent stints of tranquility — you just need to know where to look. Whatever your budget, skin type or preferred massage style, there's a place just waiting to wash all your stresses away. Thank us after you've found your inner peace.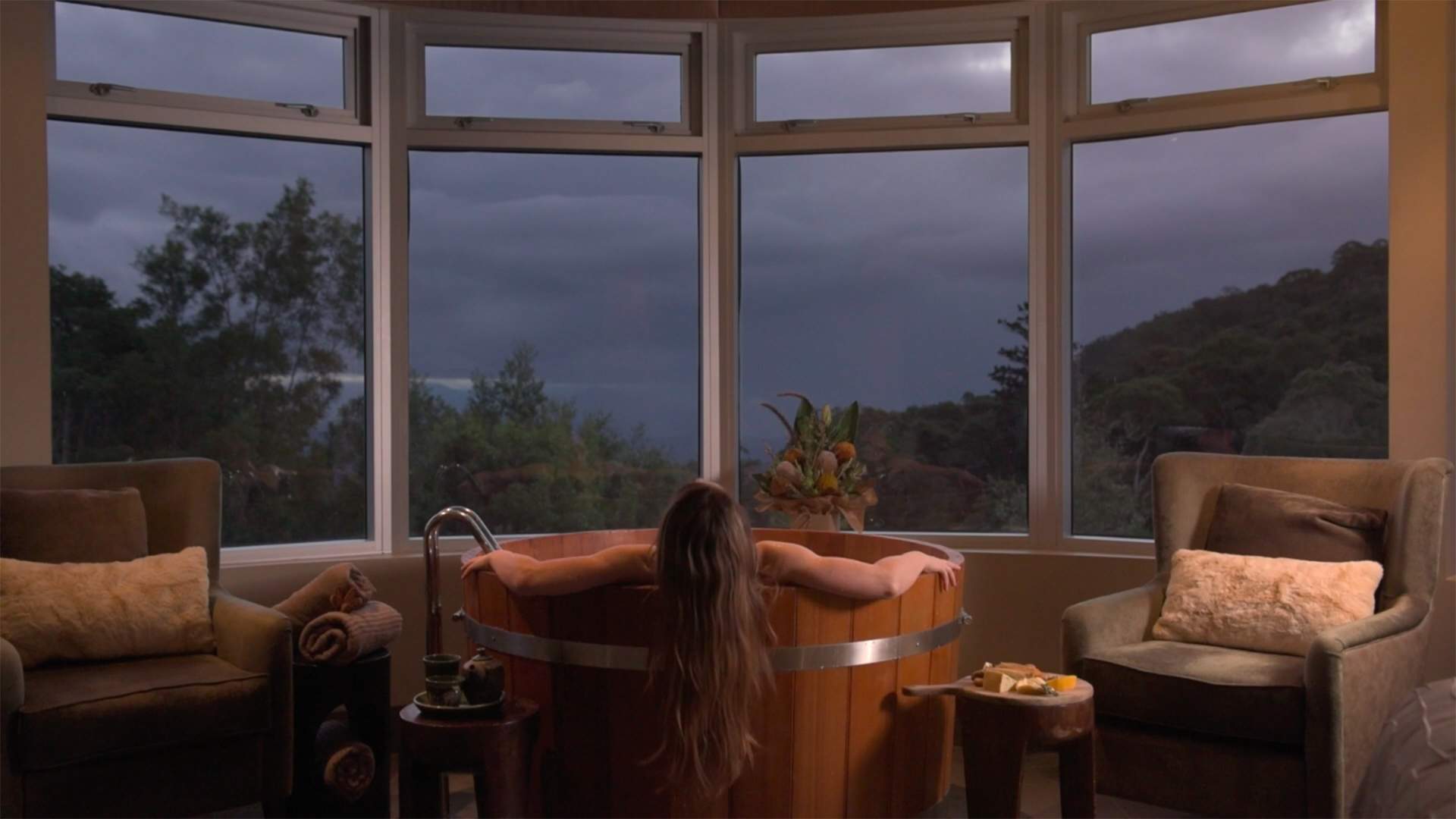 LOST WORLD DAY SPA AT O'REILLY'S RAINFOREST RETREAT, LAMINGTON NATIONAL PARK
A day spa that shares its name with the sequel to Jurassic Park? Sign us up immediately. There are no dinosaurs stampeding across your back at O'Reilly's Lost World Day Spa, but what you'll get instead is a gorgeous, greenery-filled outlook over Lamington National Park, the McPherson Ranges and the Great Dividing Range — oh, and an infinity pool, steam room and couple's treatment suite, which includes a hand-crafted wooden tub and a private nature-inspired shower.
Treatment-wise, splashing out on a three-hour vinotherapy ritual ($395) is certainly tempting. There's no drinking, sadly, but it does soaking in blends made from grapey goodness.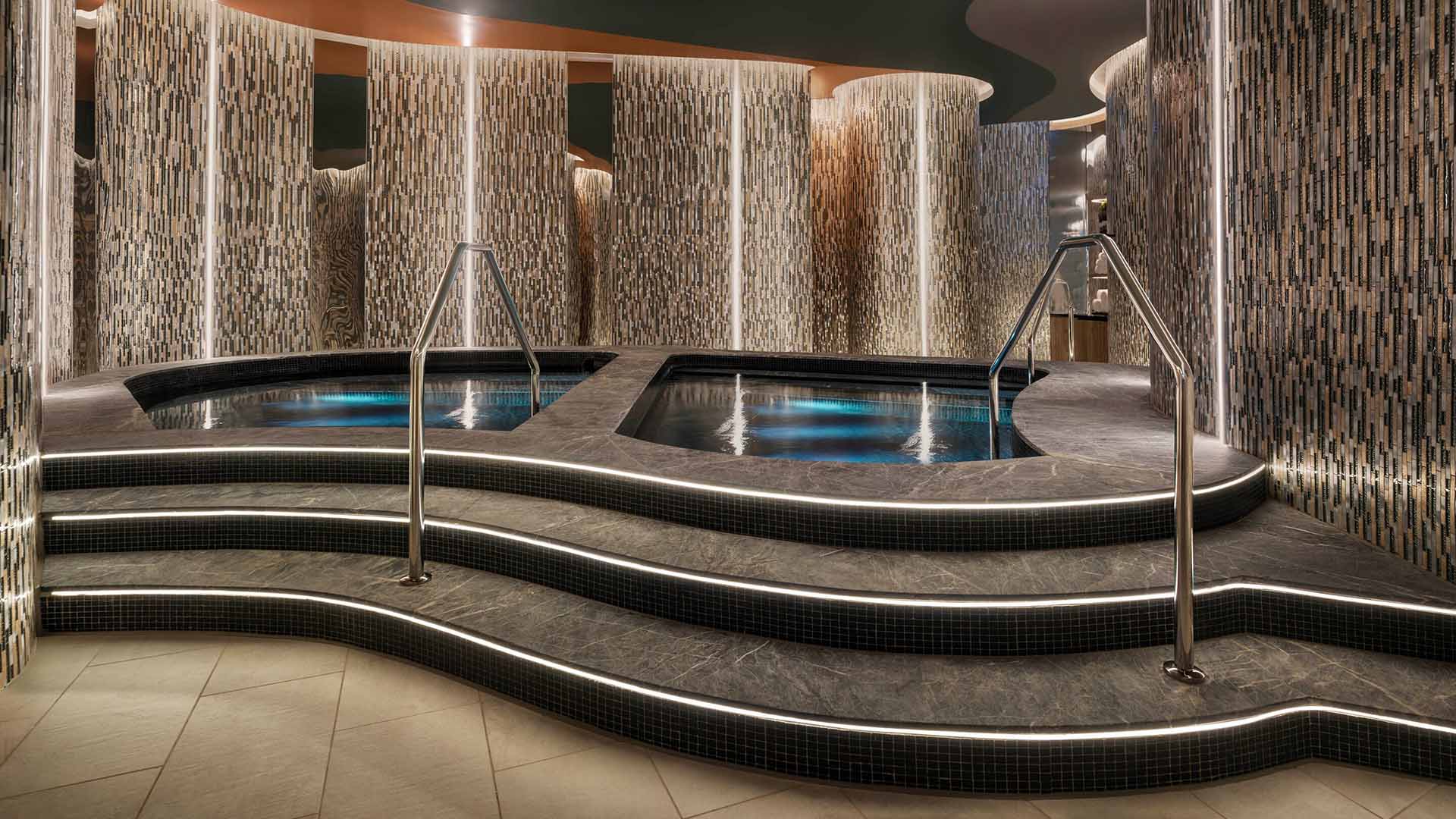 AWAY SPA AT W BRISBANE, CBD
When W Brisbane opened back in mid-2018, Brisbanites were instantly taken by its epic façade and impressive geometric pool — and wanted to book a night there straight away. But even if you don't want to shell out for a night at the riverside hotel, you can check into its luxury Away Spa for an hour or two.
Located on a quiet spot on level five, the spa has six treatment suites, relaxation pods, a sauna, steam room, a pool and a bar. Prices start at $130 for a 45-minute massage and go up to $799 for a whole-day package.

THE HEALING STONE DAY SPA, SOUTH BANK
Drinking, swimming, getting a massage — they're all better when you're 21 storeys up. That's where you'll find Emporium South Bank's day spa, The Healing Stone. And yes, it's on the same level as the towering venue's sky-high bar The Terrace, if you're keen on a super-indulgent visit.
Choose from your preferred type of massage (shiatsu, relaxation, oil, foot or acupoint) from $95 for 45 minutes, or opt for an hour-long hot rock ganbanyoku treatment for $60. You can also pick a pool and spa package for $190, which includes a dip, a massage and a drink voucher.

KAILO WELLNESS MEDISPA, FORTITUDE VALLEY
With resort-style cabanas and poolside dining, The Calile is a great place to sit back, relax and forget that you're smack-bang in the middle of Fortitude Valley's James Street. Of course, if you want to complete the faux-holiday experience, you'll need to make a beeline to Kailo Wellness Medispa.
Here, wraps, massages, exfoliation, aromatherapy, facials, manicures, pedicures and cosmetic procedures are all on the menu, as is a range of quick options if you're just stopping by for a short visit rather than checking in for a staycation. An express hand session, which takes 30 minutes and includes a soak, exfoliation, mask and massage, will set you back $99 — and leave you wanting to wave your fingers about afterwards. There's also half-hour hair and feet options, too.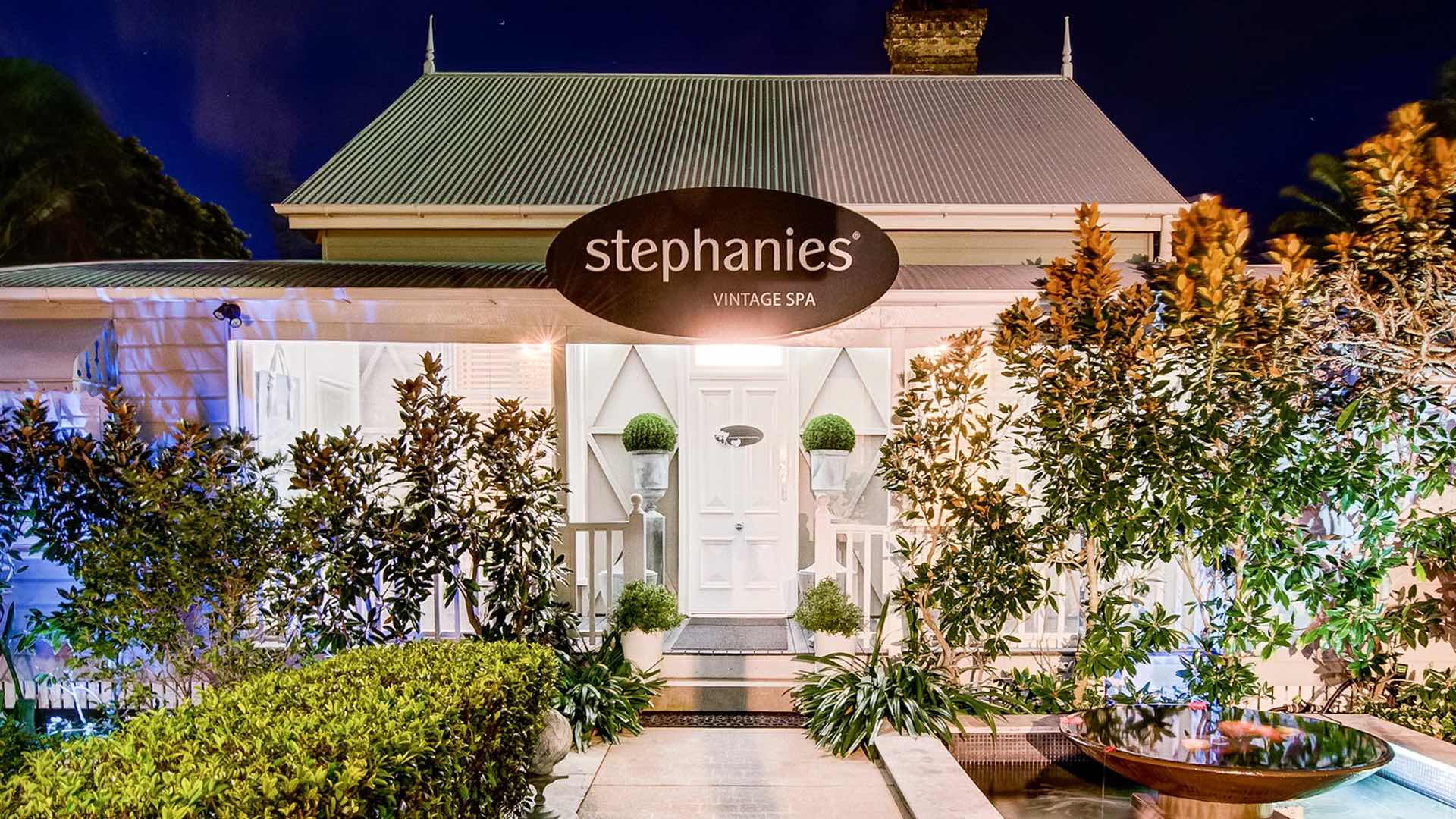 STEPHANIE'S VINTAGE SPA, CLEVELAND
An award-wining spa located in the waterside suburb of Cleveland, Stephanie's Vintage Spa features eight treatment rooms across two very quaint Queenslanders. You can duck into the infra-red sauna, get your nails done in the pedicure lounge ($50–150) or get involved in a 30-minute detox sunlight sauna ($50).
Fancy a longer stay, but not quite sure what you're after? Try the petite spa taster ($265), which includes a massage, facial and a rose petal foot immersion. Plus, if you can't get out to the bay, Stephanie's also has locations in Bulimba, the CBD, Noosa and Clear Mountain.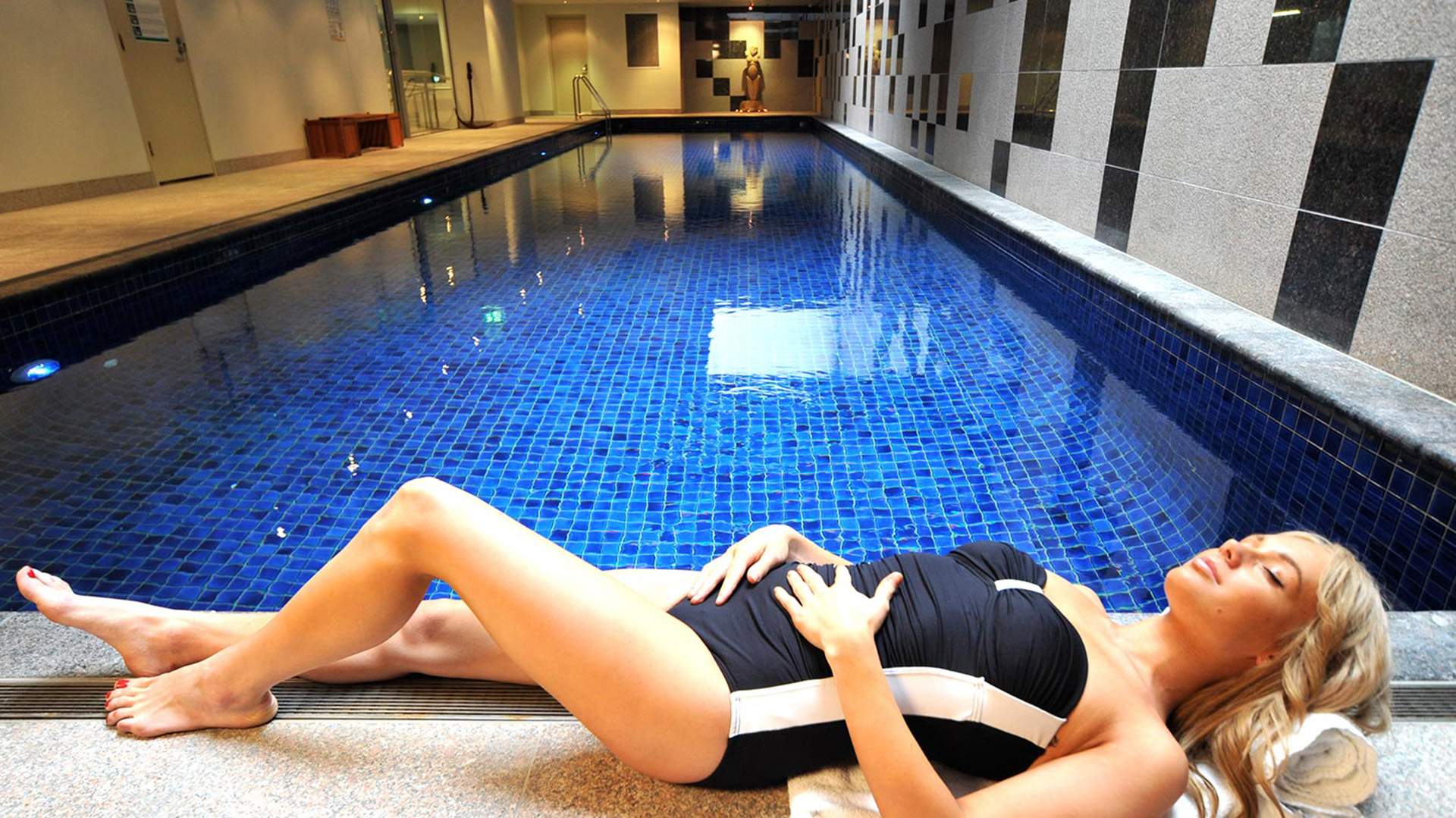 AQUARIUS HEALTH & MEDISPA, CBD
Get a massage, treat your skin and soak in an Asian-style onsen at the super luxurious Aquarius Health & Medispa. It's located on Mary Street in the CBD, and we're not knocking all of the usual bits and pieces when we say that it's the latter that's worth the trip.
The bathhouse comes complete with a temperature-controlled 22-metre indoor pool, male and female steam rooms, hot and cold plunge pools, and a dry Finnish sauna. And, casual daily entry only costs $30 — or you can sign up for ten-entry passes ($230) and 12-month access ($1295).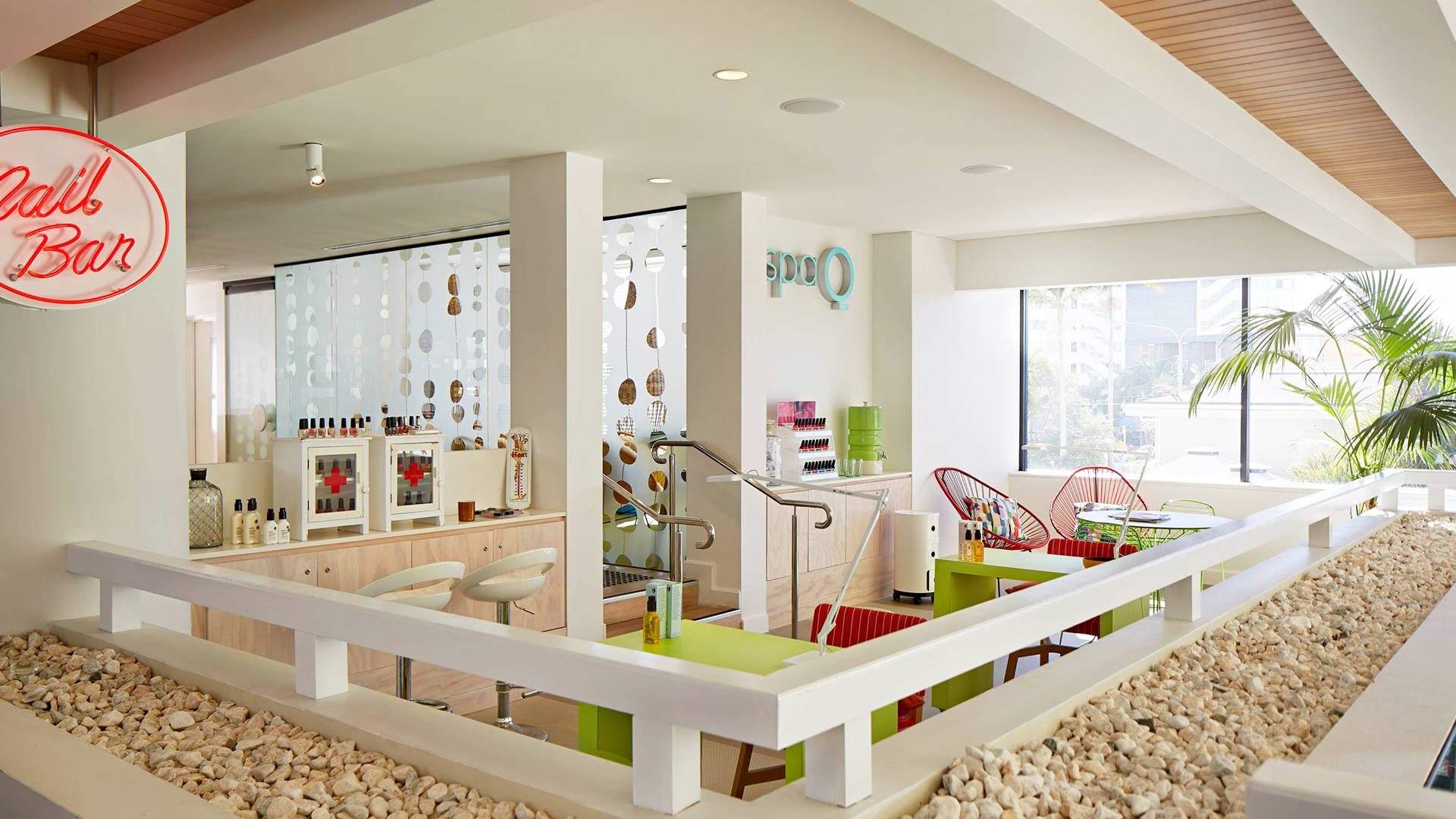 SPA Q AT QT HOTEL, GOLD COAST
We know, we know, the Gold Coast isn't Brisbane — but sometimes, you just want to pair your indulgence with a trip somewhere beachy. Just a stone's throw away from the surf and sand in Surfer's Paradise, QT Gold Coast's Spa Q will have you unwinding in no time, including in its steam room.
Social spa-ing — aka group bookings — is one of their specialities, so gather up four of your mates and head on down. Prices range from $140–$195 each, depending on whether you each want a massage, a facial or a foot treatment, or a few different combinations of each.