Mind-Bending Multiverse Series 'Undone' Is the Best Animated Show You're Probably Not Watching
Created by 'BoJack Horseman' duo Kate Purdy and Raphael Bob-Waksberg, this Prime Video animated series is unlike anything else on streaming.
Chocolates, roses, free-flowing drinks, all the gelato you can eat, spending every day at the beach: none of these play a part in animated Prime Video series Undone. But if they all were a standard element of everyone's everyday lives — if we were all blissfully happy all the time, in other words — then stories like this multiverse mind-bender wouldn't exist. Screens big and small keep being filled with alternate realities, and tinkering with time as well, because asking "what if?" is an inherently human way to cope with all of life's disappointments. We dream of what might be if things were different and, when we escape into movies and TV shows, our on-screen fantasies keep dreaming those dreams for us.
What if there was another realm where things were better? What if, somewhere else out there, those choices you regret had gone another way? What if you could venture backwards to mend whatever you and your loved ones are struggling with, or forwards to solve the consequences of your misdeeds? What if you could reunite with the people you've lost — or get a do-over on the opportunities you'd missed? These are the questions that Undone ponders, as the likes of Everything Everywhere All At Once, Doctor Strange in the Multiverse of Madness, Rick and Morty, Russian Doll and The Matrix franchise have in their own ways. A particular point of obsession flutters at the heart of all these trains of thought, and all these films and television programs, too: fixing everything that's stopping your existence from being perfect.
Returning for its second season three years after its first — which was one of the best shows of 2019 — the gorgeously and thoughtfully trippy Undone is especially fixated on this idea. It always has been from the moment its eight-episode initial season appeared with its vivid rotoscoped animation and entrancing leaps into surreal territory; however, in season two it doubles down. Hailing from BoJack Horseman duo Kate Purdy and Raphael Bob-Waksberg, it also remains unsurprisingly concerned with mental illness, and still sees its protagonist caught in an existential crisis. (The pair have a type, but Undone isn't BoJack Horseman 2.0). Again, it deeply understands that contentment doesn't lead to "what if?" queries. Indeed, learning to cope with being stuck in a flawed life, being unable to wish it away and accepting that fate beams brightly away at the heart of the show.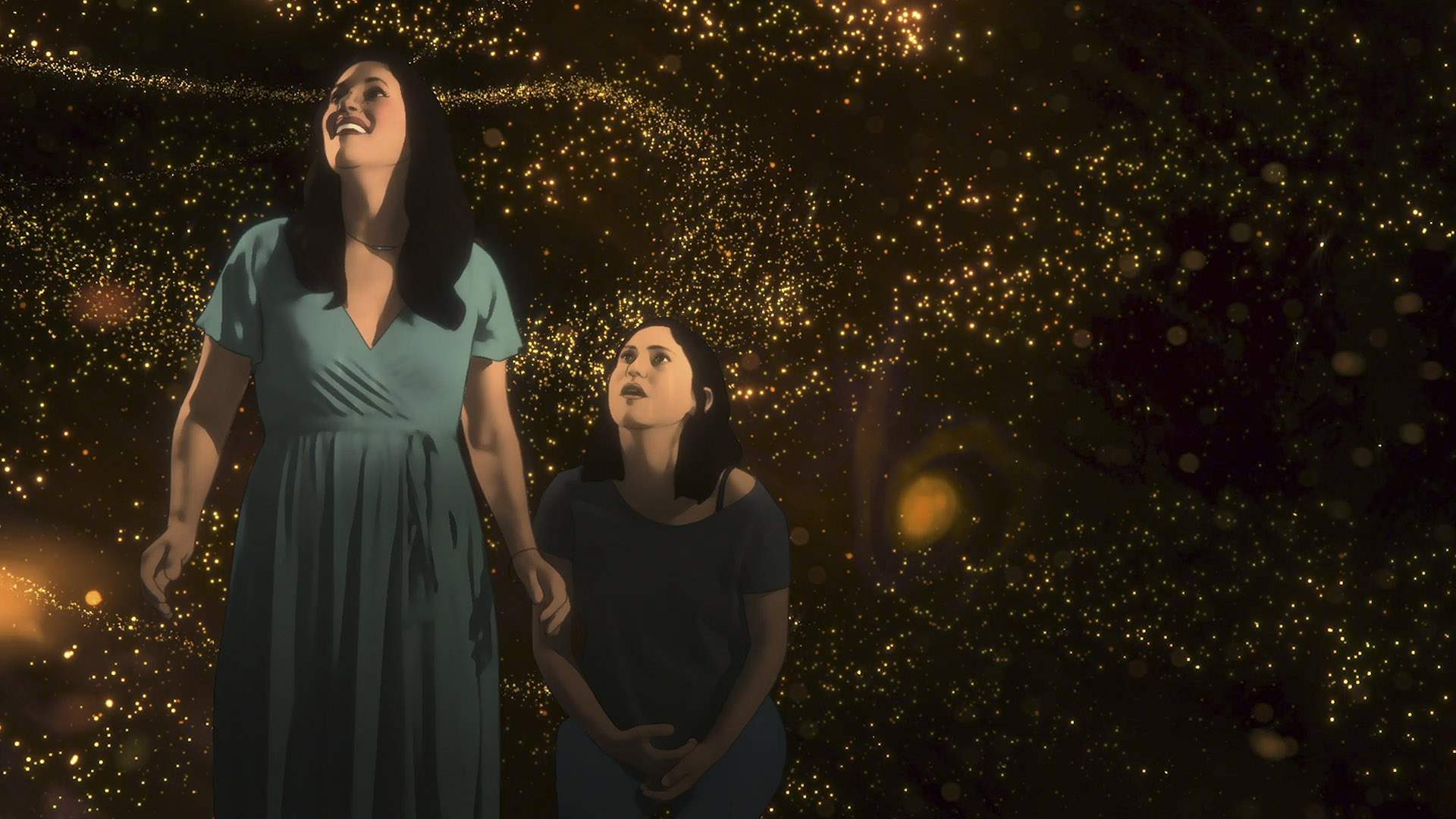 During its debut outing, Undone introduced viewers to 28-year-old Alma Winograd-Diaz (Rosa Salazar, Alita: Battle Angel), who found everything she thought she knew pushed askew after a near-fatal car accident. Suddenly, she started experiencing time and her memories differently — including those of her father, Jacob Winograd (Bob Odenkirk, Better Call Saul), who died over 20 years earlier. In a vision, he tasked her with investigating his death, which became a quest to patch up the past to stop tragedy from striking. Undone's first season was purposefully and perceptively vague, though. Spectacular to look at, and also inventive, smart, funny and tender, it wasn't keen on offering firm answers about Alma's mission, her mental state and its ending. Rather, it was determined to dive deep but stay ambiguous as it examined the meaning of life, and also slotted in alongside shows such as The Good Place, Forever and Maniac.
Undone didn't necessarily need a second season, but this repeat dive into Alma's story is just as exceptional as its first — even with one big change. This time, her actions in the last batch of episodes are given a clearcut answer, and another timeline seems to glimmer with almost everything she's ever wanted. But every family's troubles are multifaceted, with more springing up here to fracture the Winograd-Diazs' seeming idyll. With help from her elder sister Becca (Angelique Cabral, How It Ends), Alma now splashes around in her visibly sorrowful mother Camila Diaz's (Constance Marie, With Love) past, including learning about chapters in Mexico decades back that again disrupt the status quo.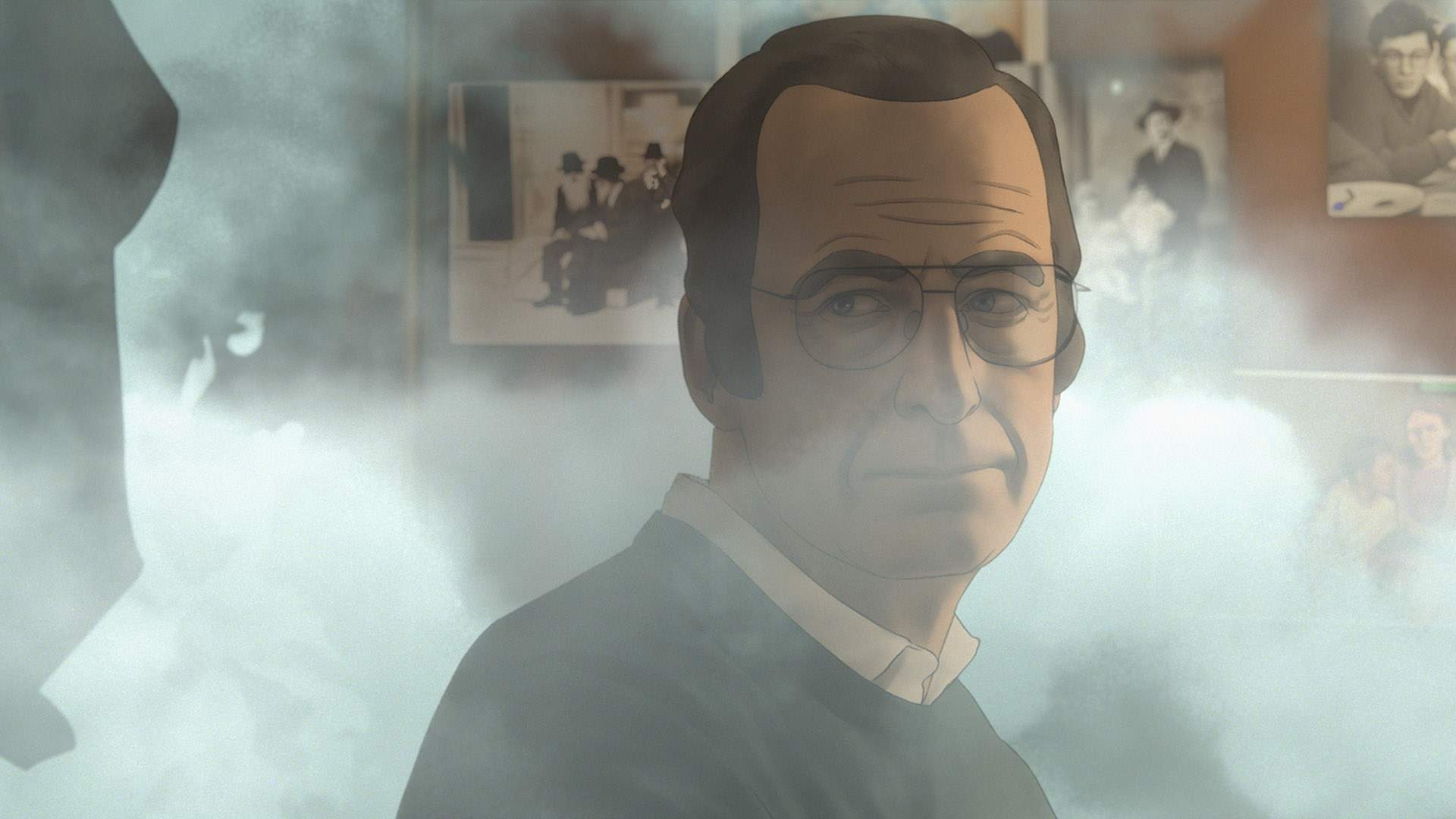 If it wasn't evident already, it should be now: while it shares more than a few themes in common with BoJack Horseman, Undone dwells in its own world. Still, in its second season, it has another topic on its mind that Purdy and Bob-Waksberg's last show also surveyed — and fellow multiverse effort Everything Everywhere All At Once as well, plus the recent second season of time-travel comedy Russian Doll. Both Encanto and Turning Red mused on the same concept, too: intergenerational trauma. That some pain is so deep-seated in those bearing it that it passes down alongside genes isn't a new realisation, and wasn't back in the 60s when One Hundred Years of Solitude made it its basis on the page. But reckoning with it more often, as is happening now, is a product of a world that's far more willing to pull apart the sins and scars of the past. Accordingly, Undone joins the parade of pop-culture titles excavating it, spying the marks it leaves from generation to generation, and exploring how to face it.
There's more certainty in Undone's second go-around — about what's happening, why, what it means and where it comes from — but that doesn't mean that this devastatingly astute series is done with uncertainty. Using rotoscoping, which involves drawing over filmed footage of its actors (see also: Richard Linklater's Waking Life, A Scanner Darkly and Apollo 10 1/2: A Space Age Childhood), isn't just a stylistic preference or a way to get the best performances out of the series' phenomenal cast. Able to reflect Alma's ever-changing, always-fragile emotional and mental state in every frame, Undone's dreamlike animation is thoroughly unburdened by reality and all the more expressive for it. Show, don't tell: not that it shies away from talking through what's happening, but that's clearly this soulful, stunning and supremely moving program's motto.
Deeply rich and resonant, as intelligent and affecting as sci-fi and animation alike get, and dedicated to thinking and feeling big while confronting everyday truths, Undone is like nothing else that's streaming. And yes, that's still accurate even in these busily multiverse-hopping, existence-contemplating times, where dreaming about alternate lives is as natural as breathing.
Check out the trailer for Undone season two below:
Undone is available to stream via Prime Video.
Concrete Playground Trips
Book unique getaways and adventures dreamed up by our editors