'Babyteeth' Has Been Named the Best Australian Film of the Year at the 2020 AACTA Awards
It also won Best Director, Actor, Actress, Supporting Actor and Supporting Actress, while 'Stateless' nabbed a heap of TV gongs.
Maybe you've spent much of 2020 glued to the small screen, viewing your way through this year's lockdown periods. Perhaps, as cinemas have been reopening around the country, you've flocked to the big screen to get your movie fix. Either way, if you've been thinking and supporting local — as has been the trend all-round in 2020 — then you've had plenty of Australian films and television shows to watch. And, from this hectic year, the best of the bunch have just been singled out at the 2020 AACTA Awards.
Previously called the AFI Awards,  the AACTA Awards announced its nominees back at the beginning of November, then handed out its trophies on Monday, November 30. The accolades  span multiple types of screen content, so a hefty number of local productions were vying for a gong — but there were two big winners, with one each in the film and TV fields.
Just calling Babyteeth a teen cancer drama doesn't quite cover just how complex, nuanced and intimate the movie is, as AACTA members clearly agree. It was named Best Film, and also won Best Director (Shannon Murphy), Screenplay (Rita Kalnejais) Actor (Toby Wallace), Actress (Eliza Scanlen), Supporting Actor (Ben Mendelsohn ) and Supporting Actress (Essie Davis), from a total haul of nine awards.
On the TV front, if you've watched miniseries Stateless this year, then you've seen the most-awarded television production of 2020. It received 13 gongs, including Best Telefeature or Mini Series, Best Lead Actor in a Television Drama (Fayssal Bazzi), Best Lead Actress in a Television Drama (Yvonne Strahovski), Best Guest or Supporting Actor in a Television Drama (Darren Gilshenan), Best Guest or Supporting Actress in a Television Drama (Cate Blanchett), Best Screenplay in Television (Elise McCredie) and Best Direction in a TV Drama or Comedy (Emma Freeman).
Across both fields, other winners included Mystery Road (Best Drama Series), Upright (Best Comedy Series), Tim Minchin (Best Comedy Performer, for Upright), Standing Up For Sunny (Best Indie Film) and Firestarter – The Story of Bangarra (Best Documentary).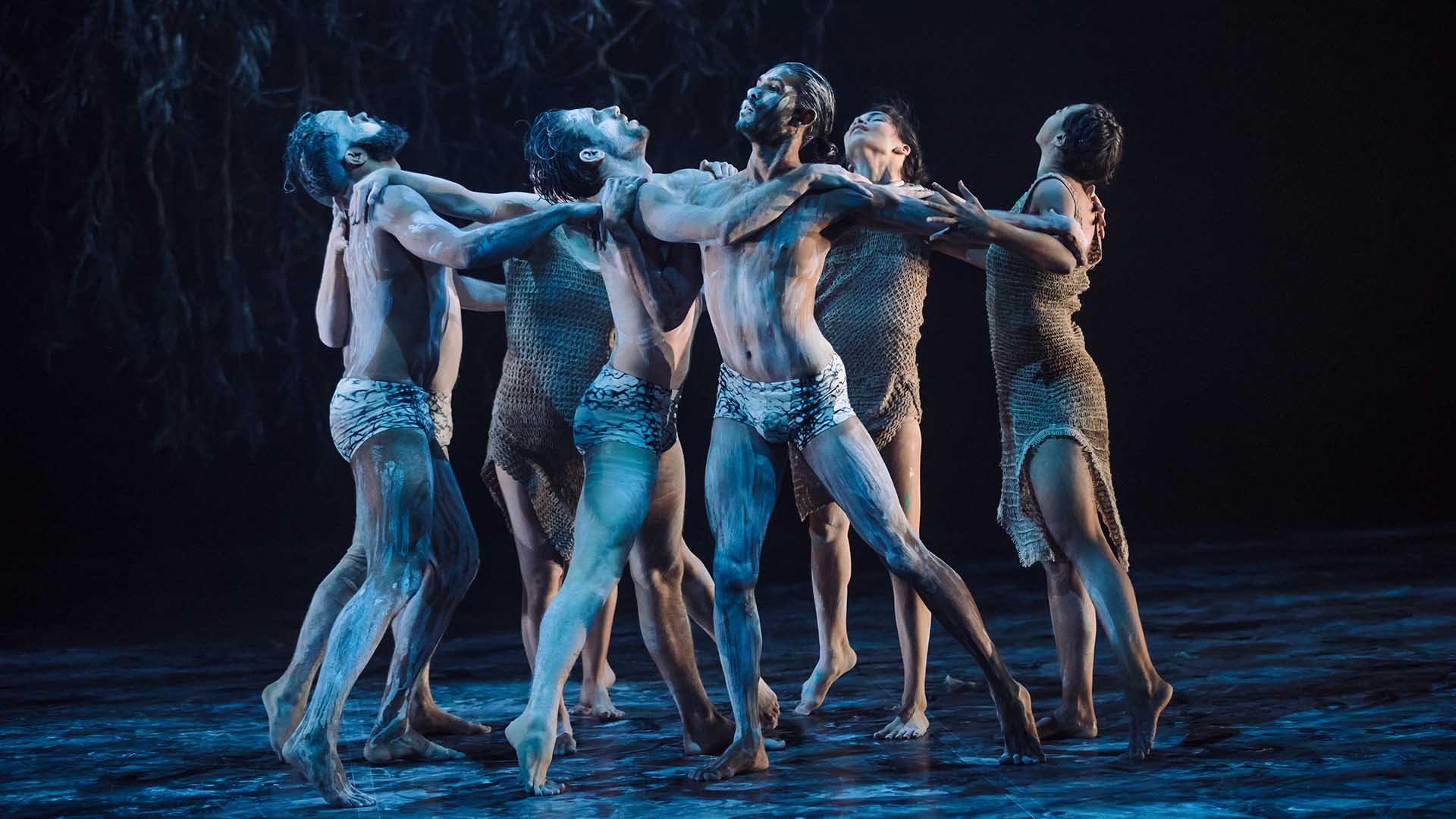 Here's a rundown of the major nominations and winners — and you can check out the full list on the AACTA's website:
AACTA NOMINEES 2020
FILM AWARDS:
BEST FILM
Babyteeth — WINNER
H is for Happiness
I Am Woman
BEST INDIE FILM
A Boy Called Sailboat
Hot Mess
Koko: A Red Dog Story
A Lion Returns
Standing Up for Sunny — WINNER
Unsound
BEST DIRECTION
Shannon Murphy, Babyteeth — WINNER
John Sheedy, H is for Happiness
Leigh Whannell, The Invisible Man
Justin Kurzel, True History of the Kelly Gang
Natalie Erika James, Relic
BEST LEAD ACTOR
George MacKay, True History of the Kelly Gang
Sam Neill, Rams
Richard Roxburgh, H is for Happiness
Toby Wallace, Babyteeth — WINNER
Hugo Weaving, Measure for Measure
BEST LEAD ACTRESS
Tilda Cobham-Hervey, I Am Woman
Laura Gordon, Undertow
Elisabeth Moss, The Invisible Man
Lupita Nyong'o, Little Monsters
Eliza Scanlen, Babyteeth — WINNER
BEST SUPPORTING ACTOR
Fayssal Bazzi, Measure for Measure
Russell Crowe, True History of the Kelly Gang
Aaron Jeffery, The Flood
Ben Mendelsohn, Babyteeth — WINNER
Wesley Patten, H is for Happiness
BEST SUPPORTING ACTRESS
Emma Booth, H is for Happiness
Essie Davis, Babyteeth — WINNER
Bella Heathcote, Relic
Deborah Mailman, H is for Happiness
Doris Younane, Measure for Measure
BEST SCREENPLAY
Rita Kalnejais, Babyteeth — WINNER
Abe Forsythe, Little Monsters
Leigh Whannell, The Invisible Man
Natalie Erika James and Christian White, Relic
Shaun Grant, True History of the Kelly Gang
BEST DOCUMENTARY
Brock: Over the Top
Looky Looky Here Comes Cooky
Firestarter — The Story of Bangarra — WINNER
Suzi Q
TELEVISION AWARDS:
BEST DRAMA SERIES
Bloom
Doctor Doctor
Halixfax: Retribution
The Heights
Mystery Road — WINNER
Wentworth
BEST TELEFEATURE OR MINISERIES
The Gloaming
Operation Buffalo
The Secrets She Keeps
Stateless — WINNER
BEST COMEDY SERIES
At Home Alone Together
Black Comedy
The Other Guy
Rosehaven
Upright — WINNER
BEST LEAD ACTOR IN A TELEVISION DRAMA
Fayssal Bazzi, Stateless — WINNER
Bryan Brown, Bloom
Jai Courtney, Stateless
Ewen Leslie, Operation Buffalo
Aaron Pedersen, Mystery Road
BEST LEAD ACTRESS IN A TELEVISION DRAMA
Jada Alberts, Mystery Road
Rebecca Gibney, Halixfax: Retribution
Asher Keddie, Stateless
Pamela Rabe, Wentworth
Yvonne Strahovski, Stateless — WINNER
BEST COMEDY PERFORMER
Milly Alcock, Upright
Anne Edmonds, At Home Together
Luke McGregor, Rosehaven
Tim Minchin, Upright — WINNER
Celia Pacquola, Rosehaven
BEST GUEST OR SUPPORTING ACTOR IN A TELEVISION DRAMA
Rob Collins, Mystery Road
Darren Gilshenan, Stateless — WINNER
Damon Herriman, The Commons
Callan Mulvey, Mystery Road
Ed Oxenbould, Bloom
BEST GUEST OR SUPPORTING ACTRESS IN A TELEVISION DRAMA
Cate Blanchett, Stateless — WINNER
Jacqueline McKenzie, Bloom
Ngaire Pigram, Mystery Road
Tasma Walton, Mystery Road
Jacki Weaver, Bloom
Concrete Playground Trips
Book unique getaways and adventures dreamed up by our editors