ARTS & ENTERTAINMENT
Disney Is Sending Its Live-Action Version of 'Mulan' Direct to Video on Demand Next Month
You'll be able to stream the sword-swinging, arrow-flinging remake — but you'll also need to pay extra to watch it.
Disney Is Sending Its Live-Action Version of 'Mulan' Direct to Video on Demand Next Month
You'll be able to stream the sword-swinging, arrow-flinging remake — but you'll also need to pay extra to watch it.
When the COVID-19 pandemic forced the closure of cinemas worldwide, two questions arose: when will they be able to reopen and, with movie release dates instantly thrown into disarray, what will they show? Picture palaces are now welcoming movie buffs back through the doors in some portions of the world, including parts of Australia and in New Zealand, so that's the first query taken care of. Just what they're able to screen, however, is still the subject of constant manoeuvring.
Many of the big films that were due to release in 2020 have been shifted to 2021, such as Fast and Furious 9, In the Heights, Ghostbusters: Afterlife and Halloween Kills. Some have remained committed to reaching the silver screen this year, but have still moved their release date over and over, like Tenet. And some have decided to make the jump online — including after rescheduling in-cinema release plans a few times, as is the case with Disney's live-action Mulan remake.
As announced this week, the new Mulan will head straight to streaming platform Disney+ in many areas of the world, including Australia and New Zealand. It'll hit the service on Friday, September 4, but it won't be a part of your regular subscription. Instead, you'll have to pay to view it on a video-on-demand or 'premier access' basis, at a cost that's yet to be announced for viewers Down Under. If you want a ballpark figure, though, the US price is $29.99.
This isn't the first Disney project to make the move to digital this year, with Pixar's Onward doing the same after a very brief cinema run as the globe went into lockdowns in March. Terrible family-friendly fantasy Artemis Fowl bypassed theatres altogether, hitting Disney+ in early June, while the phenomenal recorded version of Hamilton debuted on the streamer in July.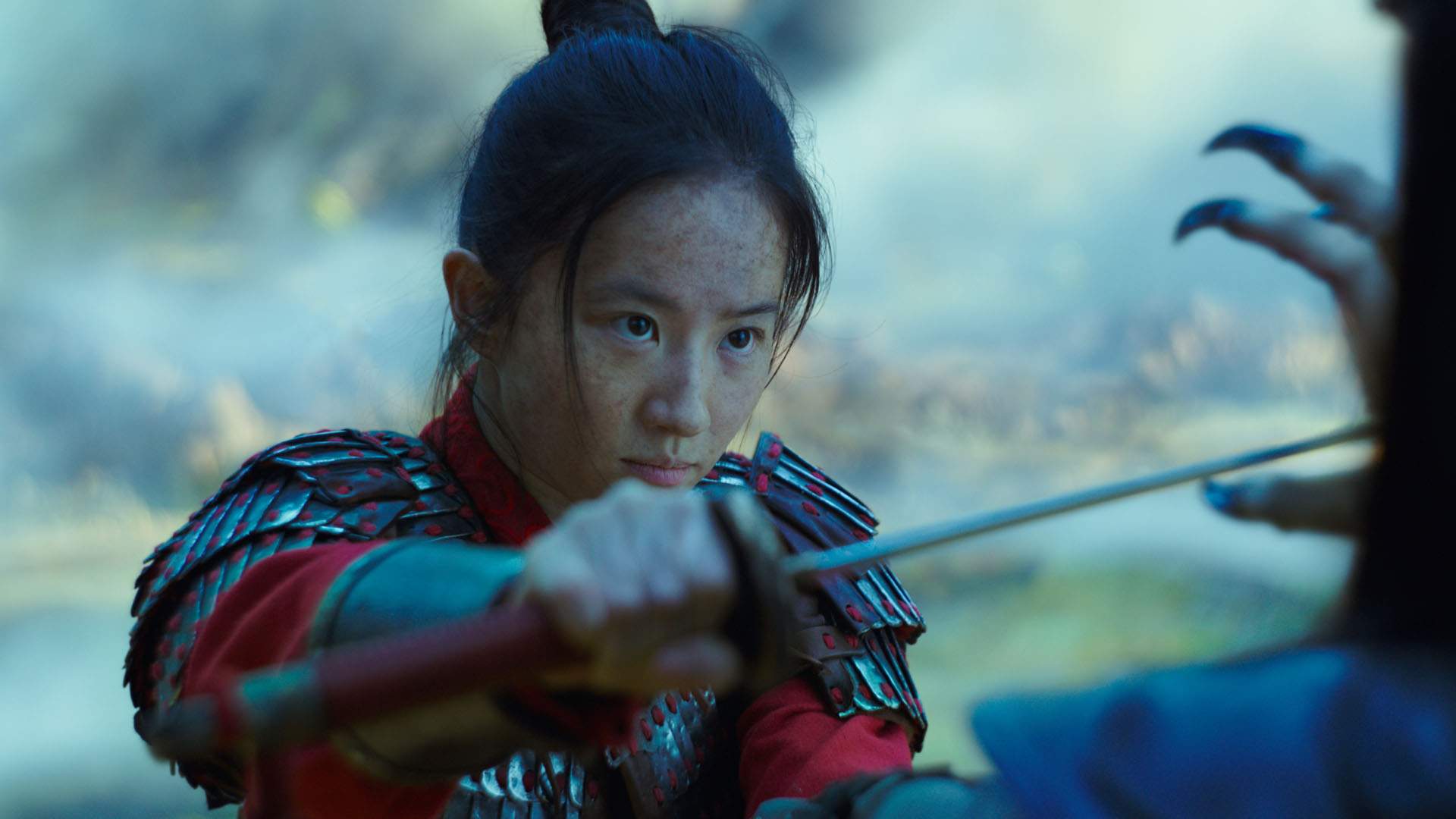 In Mulan's case, it'll mean that fans can not only watch the highly anticipated blockbuster at home, but also finally enjoy the latest screen iteration of the famed character. In Chinese history, the legend of Hua Mulan dates back to the sixth century. At the movies, the formidable female warrior first fought her way across the big screen in a 1927 silent film. Mulan has been no stranger to the page, stage or cinema over the past 92 years, but many folks know the tale thanks to Disney's 1998 animated musical.
Now, as it has done with everything from Alice in Wonderland to The Jungle Book to Aladdin, the Mouse House has turned the story into its latest live-action remake. Once again, Mulan (played by Chinese American actor Liu Yifei) will evolve from dutiful daughter to kick-ass combatant, all to protect her family in a time of war. She's originally due to be married off to a husband chosen by a matchmaker, until the Emperor of China issues a decree stating that one man per household must serve the Imperial Army as it endeavours to fend off northern invaders. To save her ailing ex-soldier father from having to fight, Mulan disguises herself as a man, takes on the name Hua Jun and becomes an icon.
Forget rousing tunes or a talking dragon voiced by Eddie Murphy. This time, the tale hits the screen without a singing and smart-talking sidekick, but with plenty of sword-swinging, arrow-flinging antics. In New Zealand director Niki Caro's (Whale Rider, The Zookeeper's Wife) hands, this version of the story goes heavy on the action and empowerment, as shown in the spectacularly choreographed scenes seen so far.
As well as Liu (whose resume includes The Forbidden Kingdom and The Assassins), the new Mulan features Jet Li as the Chinese Emperor, Gong Li as a witch, Donnie Yen as the protagonist's mentor, Jason Scott Lee as a villainous army leader, and Yoson An (The Meg, Mortal Engines) as her fellow fighter and love interest.
Check out the full trailer below:
Mulan will be able to view via Disney+ — on a 'premier access' video-on-demand basis from September 4, 2020.
Image: © 2020 Disney Enterprises, Inc.
Published on August 08, 2020 by Sarah Ward