ARTS & ENTERTAINMENT
Five Brisbane Date Ideas for This Week That Aren't Dinner and a Movie
Just think of us as your cultural wingman.
Five Brisbane Date Ideas for This Week That Aren't Dinner and a Movie
Just think of us as your cultural wingman.
Tired of the classic movie and dinner date night combo? Us too. That's why we're always on the hunt for new things to do, scouring the city for not-boring Brisbane activities — ones that are guaranteed to take your next date way beyond done-before beers at the pub. Whether you're taking someone on a second date or doing your 100th with your significant other, we've got some killer (and, yes, cute) ideas for dates to go on this week, no matter how much money you've got to spend. Just think of us as your cultural wingman. You're welcome.


FREE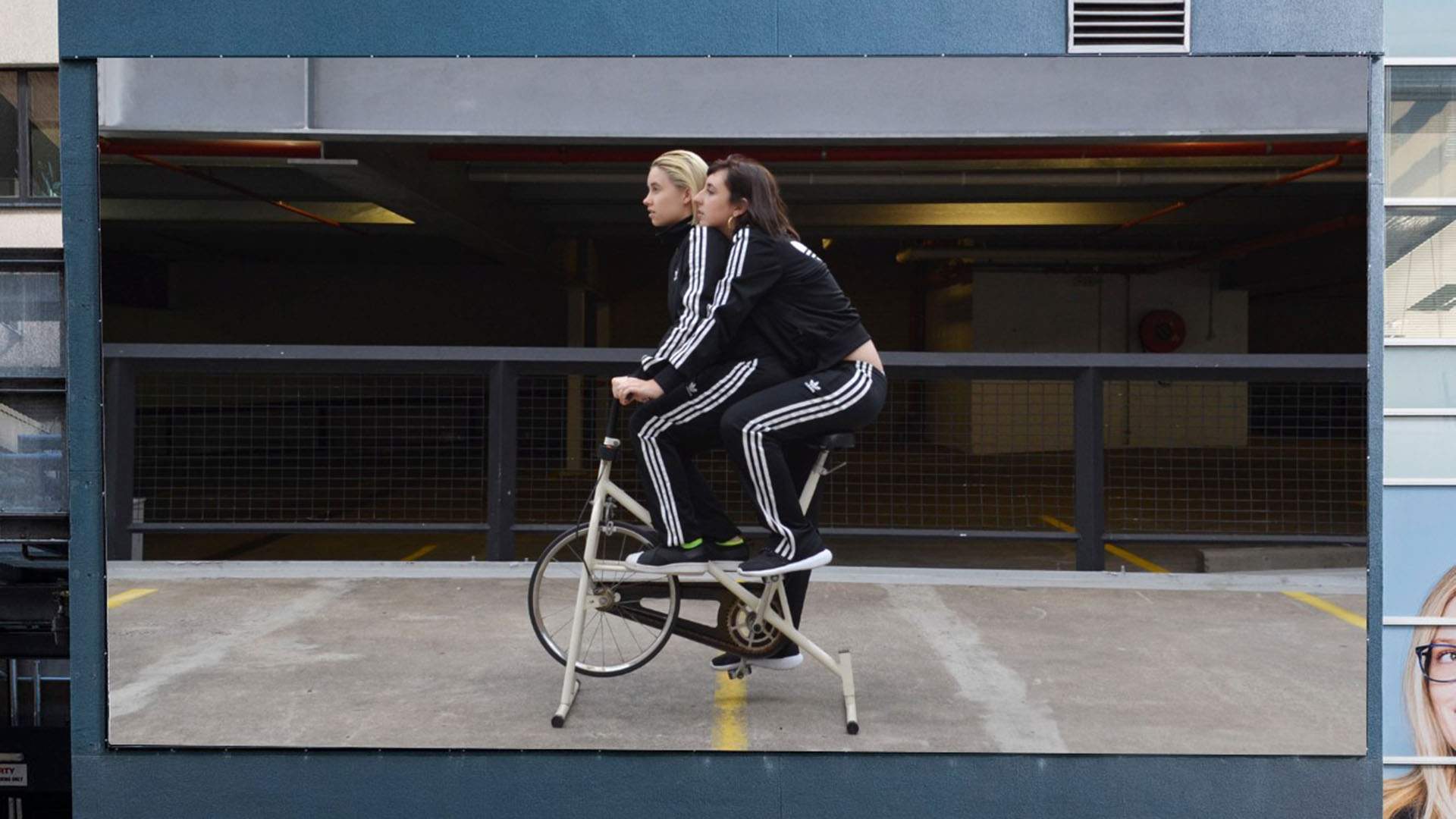 WANDER AROUND THE CITY AND SPOT FREE ART
Brisbane couples, if you've been seeing this fair town of ours in a completely different light this year, that's to be expected. After spending so much time at home and indoors during lockdown, even the most familiar places around the city look a little different. So, you're probably paying them more attention than usual.
While you're peering around the place, you might just spot some great art. Brisbane City Council runs a free outdoor gallery program, and it has been busy in 2020. First came Razzle Dazzle — and, now, Sunny Side Up is brightening up a heap of public spaces, all while pondering Brissie's sunny and subtropical identity.
From Monday, November 30–Sunday, April 18, you'll be feasting your eyes on pieces by Monica Rohan, Charlie Hillhouse, Julia Scott Green, Parallel Park, Jordan Azcune, Phoebe Paradise, Holly Anderson, Kinly Grey, Amelia Hine and Hailey Atkins. They're all emerging Brisbane artists under the age of 35, and the whole show has been curated by fellow up-and-comers Alex Holt and Sarah Thomson.
It's all free, obviously, and includes everything from photography, sculpture and video to animation and illustration. Fish Lane, Edward Street, Irish Lane, Queen Street — they're just some of the places to head to.

UNDER $20

KNOCK BACK MINI COCKTAILS OVER ITALIAN BITES
When Longtime closed up its Ann Street restaurant, it left a hole in Fortitude Valley's dining scene — but, post-pandemic lockdowns, something new sprouted in its old digs. That'd be Eterna, a fresh venture from Salt Meats Cheese's Stefano de Blasi. And yes, it has a big Italian focus.
Do you and your partner like cocktails? Then you'll want to stop by between 5–7pm from Tuesday–Thursday, because that's when the venue is doing its aperitivo special. For $10, you'll get a drink and a snack — and a mighty fine way to end a weekday afternoon.
The aperitivo menu is called 'eter-mini', because its cocktails are made in half sizes. You can choose between a martini, a 'perfetto' (with gin, red vermouth, Amaro Braulio and clarified apple), a 'malt and myrtle' (with whisky, pineapple-infused vermouth and lemon myrtle tea) and a 'borghese' (with tequila, marsala, a hibiscus infusion and bitters).
Food-wise, each drink comes with a choice of three snacks. Fancy a red snapper croquette with roasted capsicum sauce? That's on the lineup, as are chickpea and lentil-stuffed and fried olives, plus marinated sardines served on crusty bread with herbed butter.

UNDER $50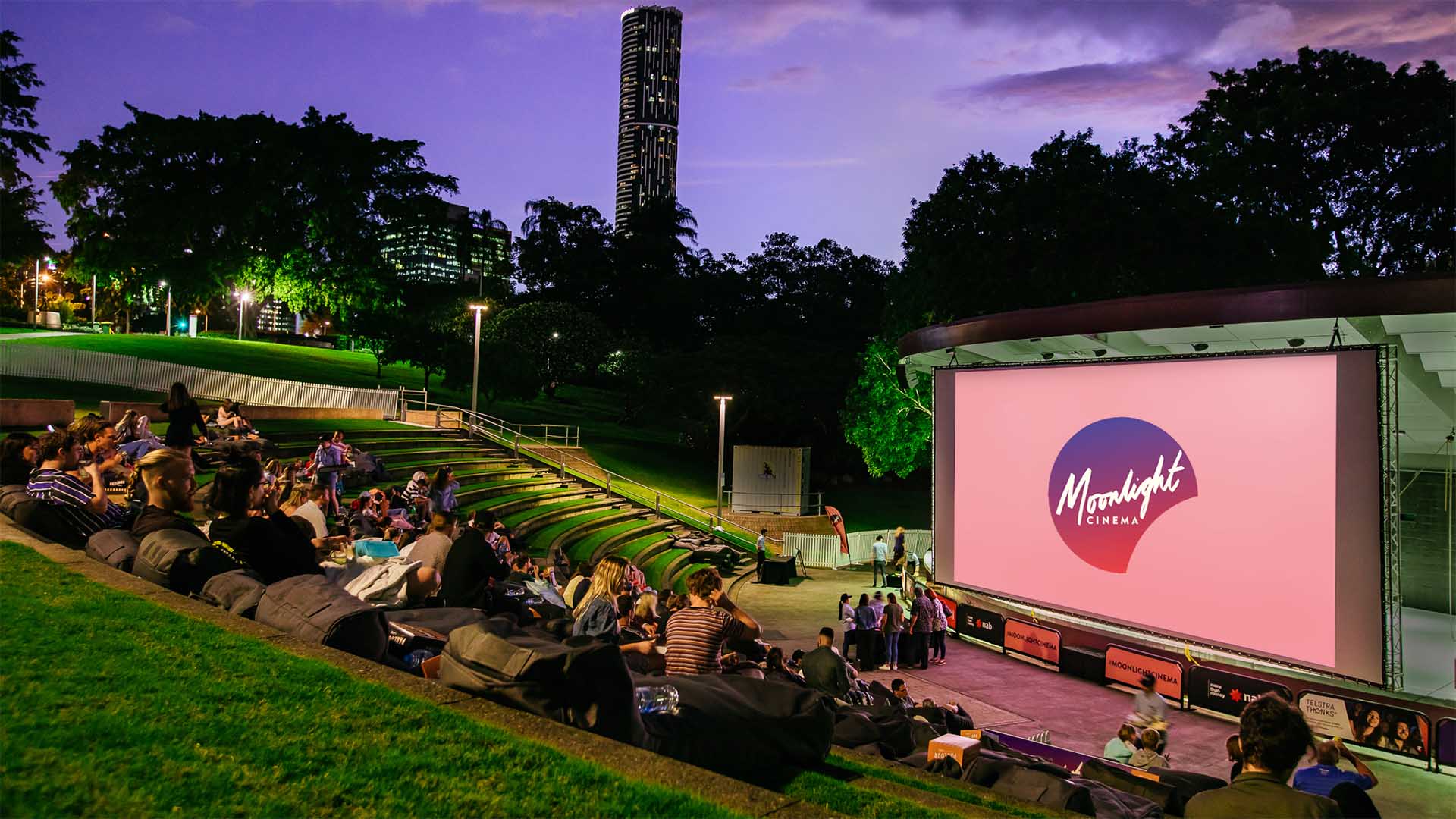 CATCH A MOVIE UNDER THE STARS
When you've been screening movies under the stars for 25 years, it's worth celebrating that fact. And when you're hosting your newest season of outdoor flicks in a year of significant worldwide change, giving viewers something comfortable and reliable to watch is a mighty sensible approach. Moonlight Cinema is doing both now that it has returned for the summer of 2020–21. Its program is packed with a heap of film favourites — so get ready to kick back on the grass and get comfy.
Indeed, there's a definite retro air to Moonlight's lineup this year — which screens until Sunday, February 21 at Roma Street Parkland. You and your special someone will also be able to see some recent releases, in case you haven't had the chance since cinemas started reopening.
Showing over the next week: Bohemian Rhapsody, which'll likely turn into an impromptu sing-along, plus sequels Frozen II and Thor: Ragnarok, Christopher Nolan's Tenet, an angry Russell Crowe in  Unhinged and the Dickens-based delight that is The Personal History of David Copperfield.
It's also worth remembering that Moonlight Cinema isn't BYO in Brisbane — but there'll be food trucks, a bar, snacks and (if you'd like to pay for them) bean bags as well. And, in great news for movie-loving pooches, you can bring them along, too.

UNDER $100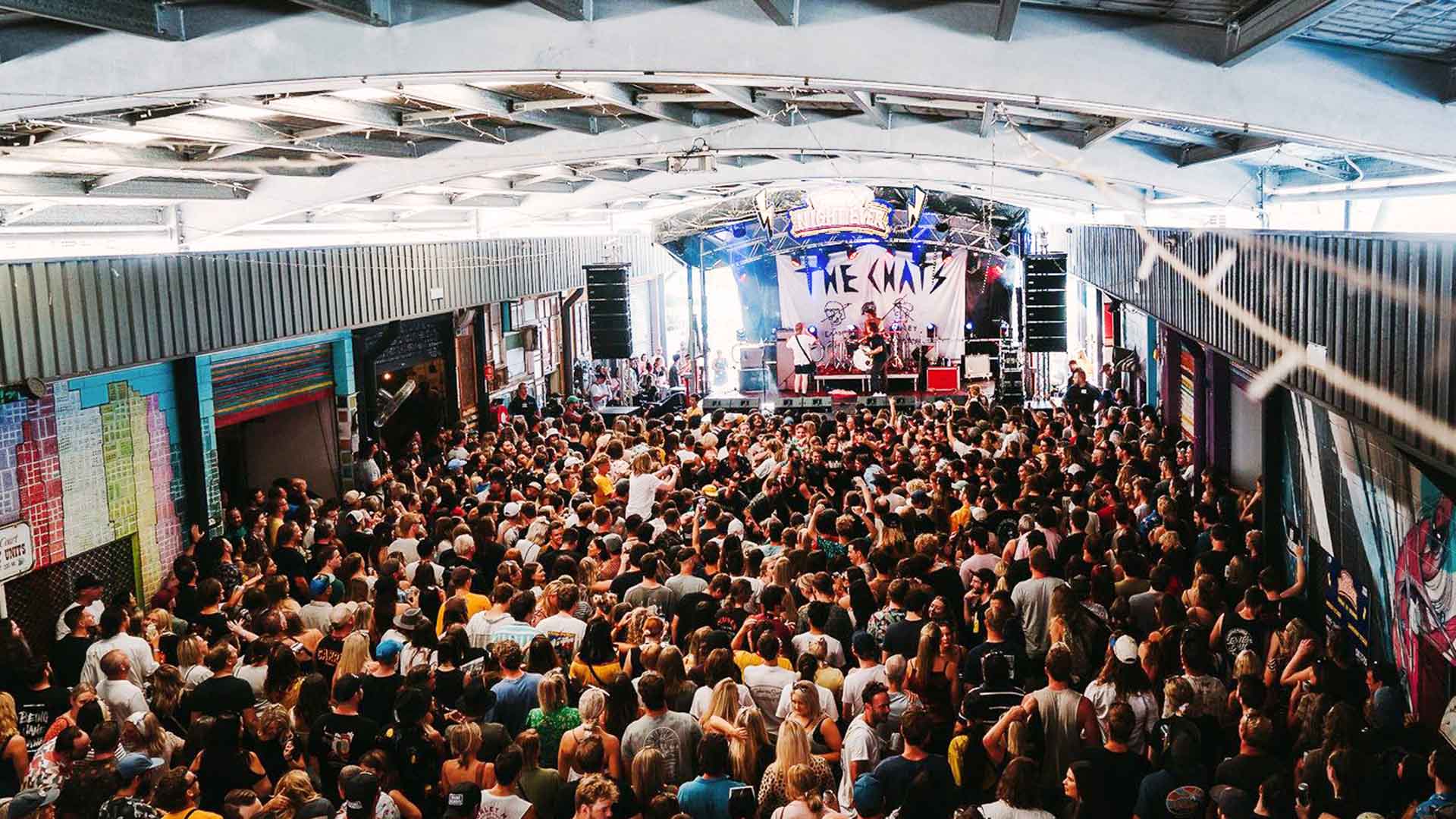 CHECK OUT A HEAP OF LIVE MUSIC GIGS
When summer has rolled around on the Gold Coast in past years, a heap of music festivals have typically come with it. And while you and your favourite person might expect that 2020's warmest, sunniest portion would be a little different than usual — it's been that kind of year — the coastal spot is welcoming a brand new event, which'll feature more than 50 bands over ten nights at ten venues.
Feedback Festival runs from Thursday, December 3–Sunday, December 13, taking over the stages at HOTA, Home of the Arts, Miami Marketta, Mo's Desert Club House, Soundlounge and Vinnie's Dive Bar — and Elsewhere, Southport RSL, Southport Sharks, Southport Yacht Club and Spaghetti & Jazz, too. Although it boasts a lineup big on variety, clearly you know what you're in for at the last joint on that list. There'll be jazz and there'll be dinner, obviously.
Across the entire bill, attendees will be treated to more than 100 hours of live music across everything from rock and indie to electronic and punk — and it's a case of buying tickets to whatever you'd like to attend during the festival period. There'll also be secret shows popping up around the place, if you and your partner really love surprises.

UNDER $100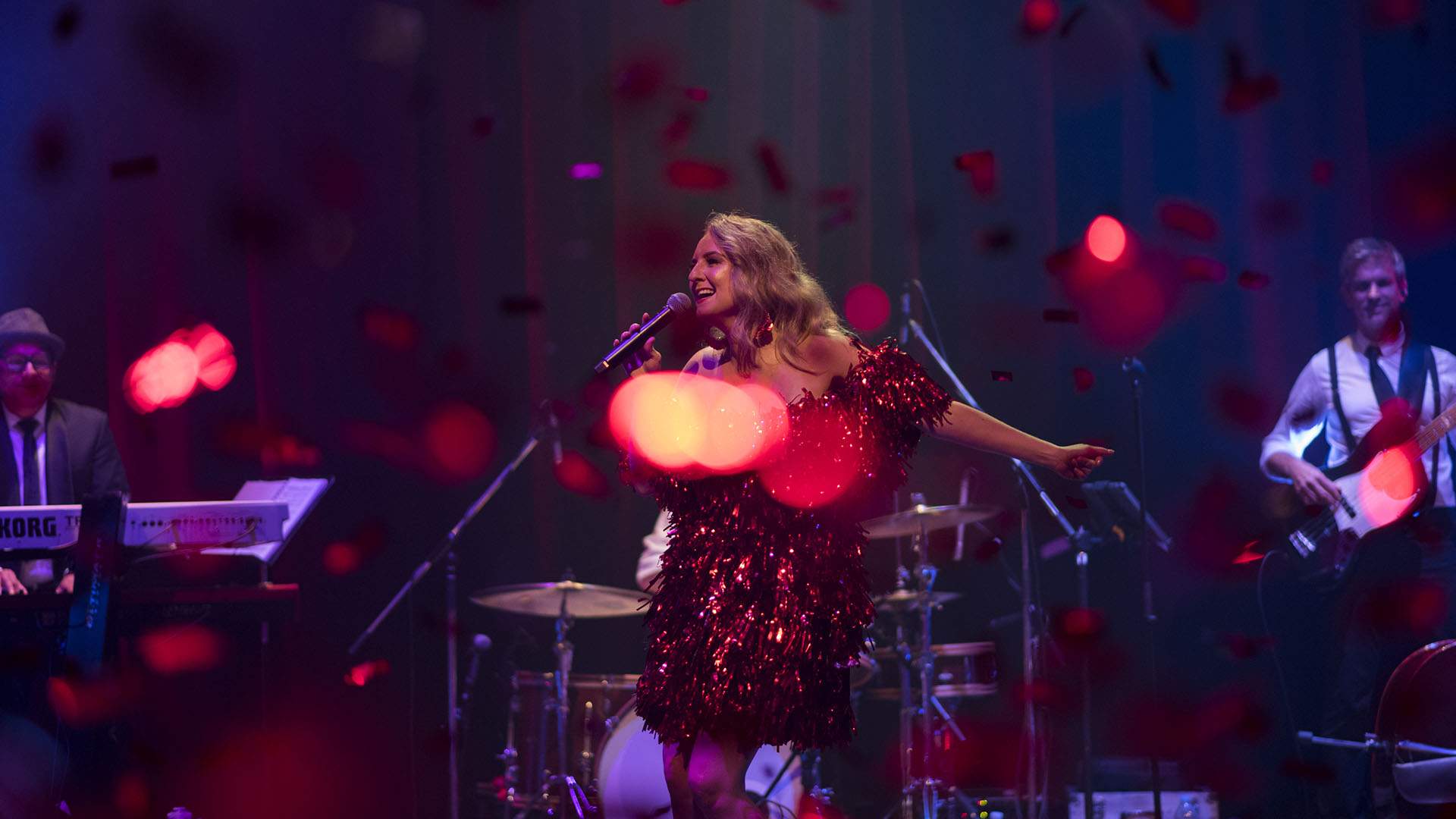 GET FESTIVE WITH A CABARET BASED ON THE 'LOVE ACTUALLY' SOUNDTRACK
This Christmas, all you and your other half need is love — and a festive little cabaret that showcases all of the hit tunes from Love Actually. It's the way to celebrate the season when you're not just leaving the seasonal favourite flick on repeat at home. Yep, that's Christmas Actually.
Created by the folks behind Rumour Has It and Lady Beatle, and starring Naomi Price (Ladies in Black, Beautiful: The Carole King Musical), Christmas Actually features all of the tracks that've become synonymous with this merry time of year — including Mariah Carey's 'All I Want for Christmas Is You', naturally. To help belt them out, Price will be joined by Mik Easterman, Scott French, Stefanie Jones, Luke Kennedy, Michael Manikus, OJ Newcomb and Tom Oliver.
There'll even be more than one nativity lobster, plus a jolly mood and a whole room full of festive cheer. That room is La Boite's Roundhouse Theatre, where Christmas Actually plays until Saturday, December 5.
Published on November 30, 2020 by Concrete Playground