ARTS & ENTERTAINMENT
Five Top-Notch (and Not Boring) Brisbane Date Ideas for This Week
Just think of us as your cultural wingman.
Tired of the classic movie and dinner date night combo? Us too. That's why we're always on the hunt for new things to do, scouring the city for not-boring Brisbane activities — ones that are guaranteed to take your next date way beyond done-before beers at the pub. Whether you're taking someone on a second date or doing your 100th with your significant other, we've got some killer (and, yes, cute) ideas for dates to go on this week, no matter how much money you've got to spend. Just think of us as your cultural wingman. You're welcome.

FREE
WANDER THROUGH TOWERING SCULPTURES BY THE SEA
Now in its 19th year, Swell Sculpture Festival turns the Currumbin Beach coastline into an openair art gallery — and in 2021, it's doing just that until Sunday, September 19. Head down to the Gold Coast, and you and your other half can get an eyeful of stunning creations all dotted across a one-kilometre stretch of sand. Yes, by simply walking along the beach, you'll view some stellar art. You'll also enjoy getting some grains between your toes, soaking in the sea breeze and scoping out quite the view, obviously.
This year's fest features more than 65 works, including pieces made with everything from concrete, stainless steel, copper, bronze, wood and glass to plastic, natural fibres, fibreglass, bamboo, wire, silk, stone and aluminium. And, in terms of artists, it boasts creations by a lengthy list of mid-career and emerging talents, including Atelier Sisu, Clayton Blake, Danger Dave, Greg Quinton, Jessica Harris and Shiloh Perry. Some pieces take inspiration from 1000 origami cranes, while others turn everyday household rubbish into flowers — and you can also expect to see sea dragons, windows, and musings on both the environment and the pandemic as well.
Also part of the festival, at a pop-up hub at Helensvale: Homer Homer. This isn't any old likeness of The Simpsons character, however. Rather, it's a five-metre-tall inflatable version that combines his yellow-hued face with that the Ancient Greek poet Homer, who is presumed to have written the Iliad and the Odyssey.
The 2021 fest spans fellow pop-ups at Mudgeeraba and Lower Beechmont, and at Chevron Island Park, too — and, via guided walks and just appreciating its treasures at your own pace, is all about letting its attendees engage with the pieces on display.

UNDER $20
HIT UP A BIG PLANT MARKET IN A PARK
If you and your special someone are fond of spending your time browsing through stalls, looking at local wares and buying everything from arts and crafts to fashion and homewares, then you've probably made a visit to a BrisStyle market. The Brisbane group hosts several regular events around town, including the Brisbane Twilight Markets in King George Square and The Handmade Market outside the Queensland Museum. It doesn't usually focus primarily on greenery, though — which is one of the reasons that its upcoming Plant Market is so special. Here are two others: it's spring, so it's the ideal time for it; and it's happening in Roma Street Parkland.
From 9am–2pm on Saturday, September 18, you'll want to head to Roma Street Parkland's celebration lawn to get shopping. Yes, you'll be looking for greenery while surrounded by greenery.
As well as plants, there'll be gardening accessories and floral-themed homewares on offer, and you can book into a kokedama workshop, too. Or, if you fancy learning how to embroider a monster leaf — or paint a tropical plant pot — they're also part of the lineup of ticketed classes.
Expect food trucks onsite as well, because we all know that trawling the markets is hungry and thirsty work.

UNDER $50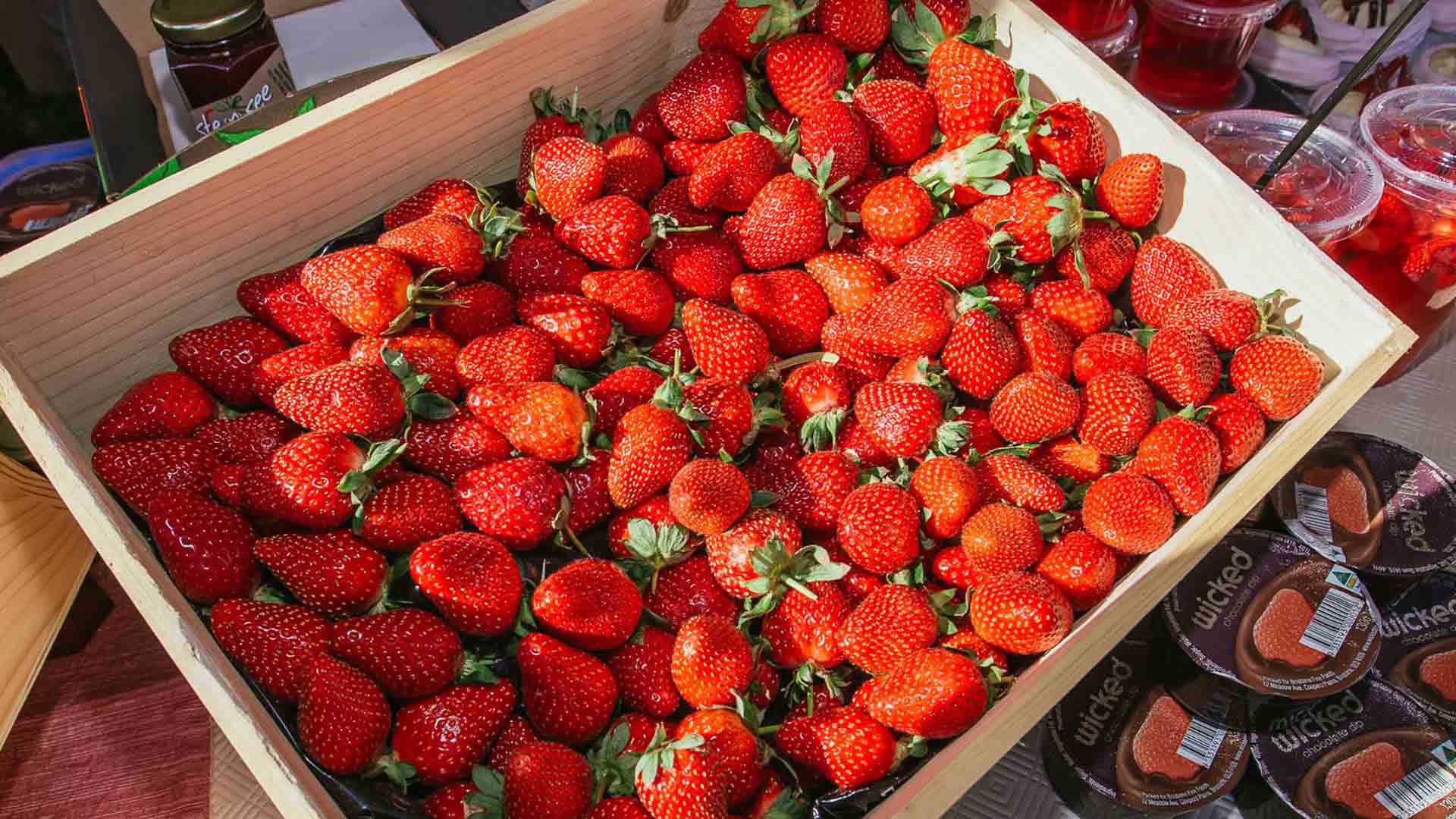 EAT ALL THE STRAWBERRIES (AND DRINK ALL THE STRAWBERRY COCKTAILS)
They're red, sweet and juicy — and they're everyone's favourite fruit. They're also grown in abundance around Queensland. Did you know that 40 percent of the state's strawberries come from the Moreton Bay region?
Well, you do now — and you and your significant other might just want to celebrate that fact. All you need to do is head on over to Sandstone Point on Saturday, September 18, 2021 for the Strawberry and Dessert Festival.
Because you can never have too much of a good thing, this Sandstone Point Hotel event will paint the pub pink with farm-fresh strawberries — and strawberry milkshakes, strawberry ice cream, scones with strawberry jam and chocolate-coated strawberries are all usually on the menu. So is a strawberry-eating competition, plus a bar serving strawberry-flavoured cocktails.
As you might've noticed, this year's fest has made an addition to its moniker. This isn't just a strawberry festival, as it has been in previous years, but a showcase of many a sweet treat as well. Basically, arrive hungry — and wear something stretchy — as you prepare to devour desserts aplenty.

UNDER $100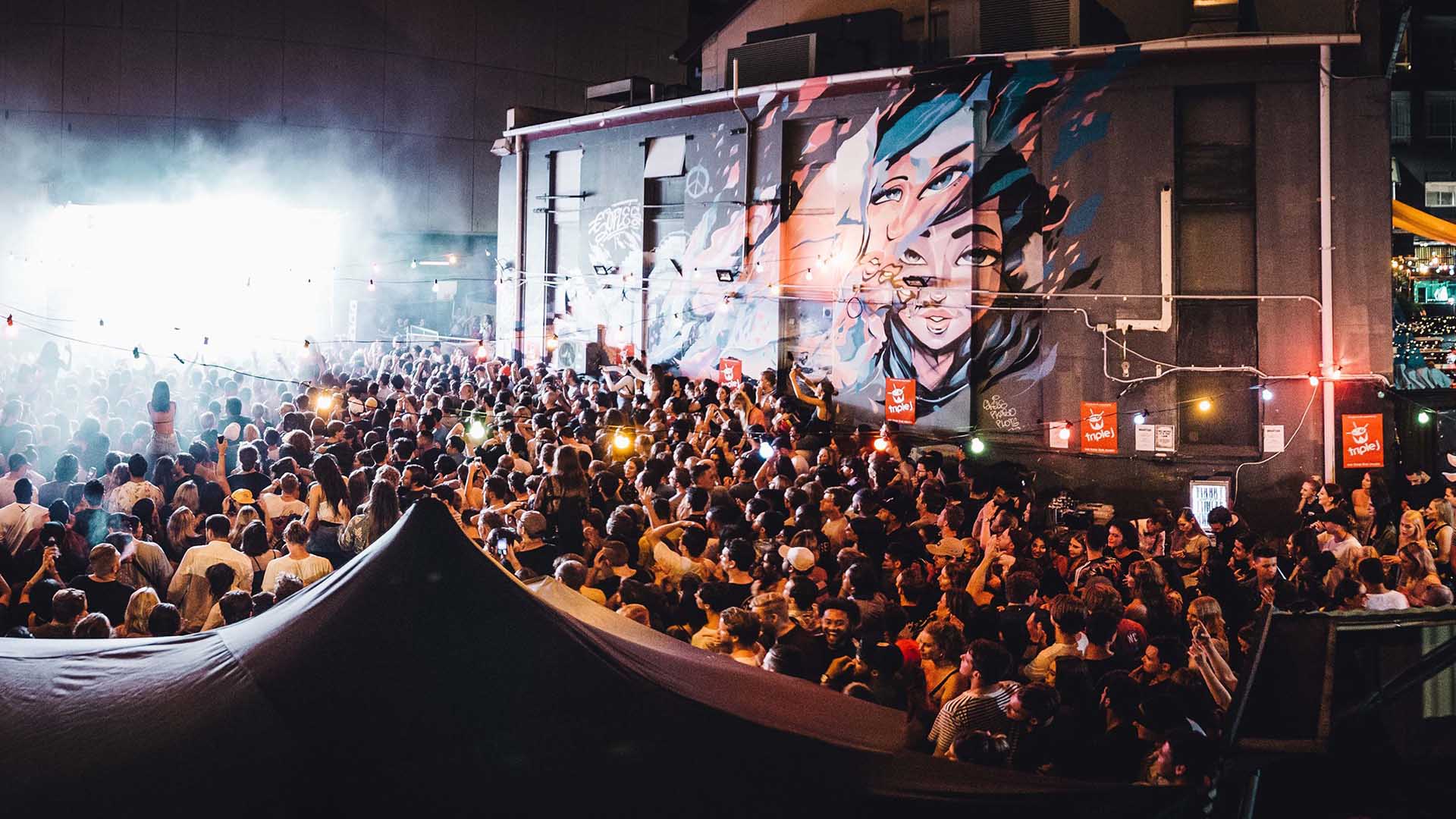 HOP AROUND A MULTI-VENUE MUSIC FESTIVAL
With its four-word title, Brisbane's latest music festival sends a clear message. After more than a year of lockdowns and restrictions, all of which have impacted the city's live music scene, this new event wants to let gigs go on. It wants to Let the Music Play, to be exact, and it's taking to multiple Fortitude Valley venues on Saturday, September 18 to make that statement — and to show Brisbanites a good time..
Taking place at the Fortitude Music Hall, The Zoo and outside at The Brightside, this fest celebrates everything we know and love about heading to a gig — including being able to hop onto the dance floor. So, you and your favourite person will be able to do just that as you mosey between venues and check up an impressive lineup that spans The Jungle Giants, Shag Rock, Nerve, Voiid, Concrete Surfers and more.
Also appearing: supergroup Expo88, which features members of Ball Park Music, The Jungle Giants, Good Boy, Sweater Curse and Simi Lacroix. They'll ring in a few special guests, too, and play a selection of Brissie's greatest hits — so expect tunes by Powderfinger, Custard, Veronicas, The Go-Betweens, Violent Soho and Savage Garden, obviously.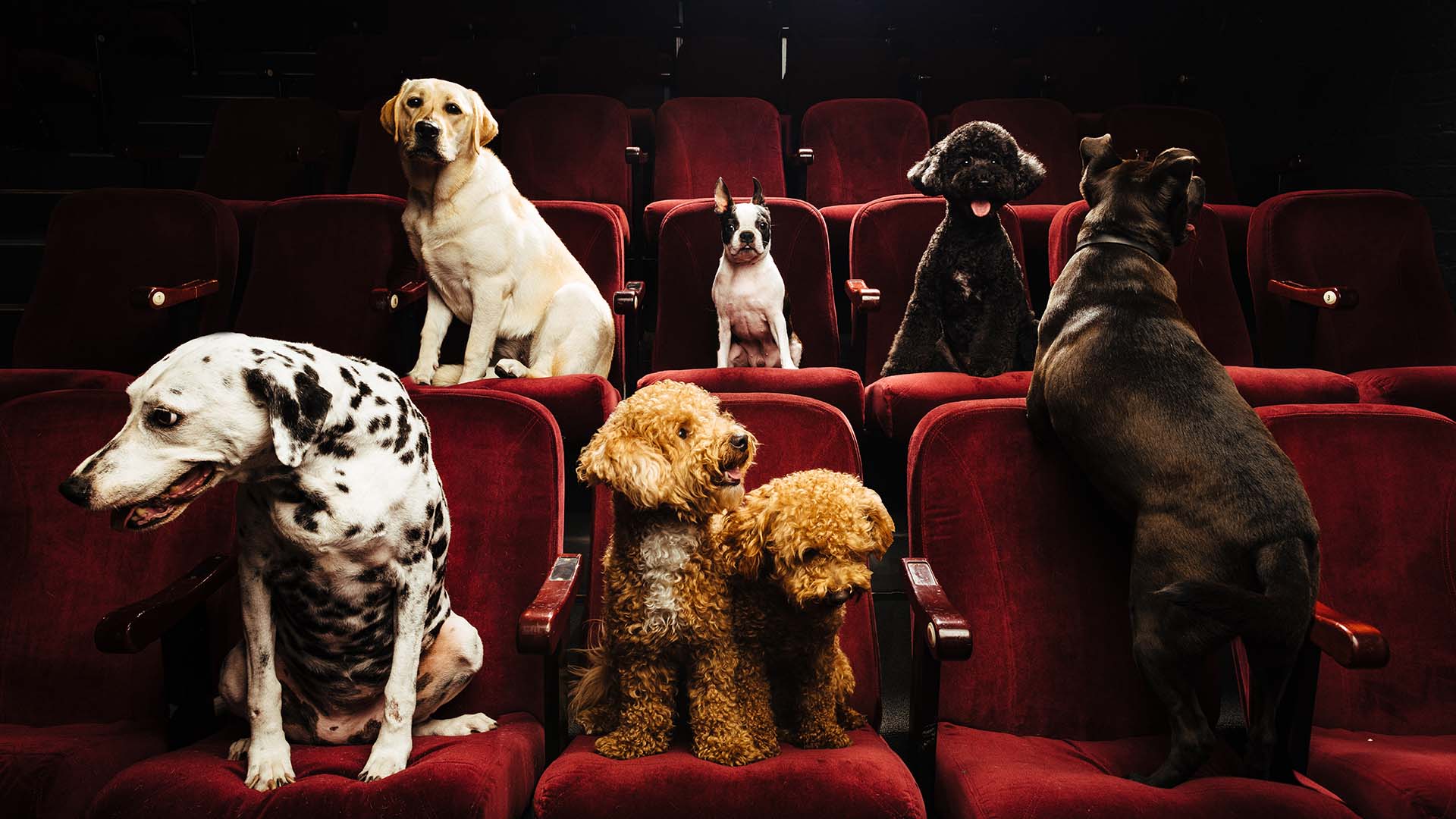 SEE AN ADORABLE THEATRE SHOW FILLED WITH DOGS
If there's one thing that almost every trip out of the house could use, it's more dogs. Thankfully, plenty of places around Brisbane are willing to oblige; however, you don't normally get to go "awwww" over cute canines when you're sitting inside a theatre. That alone makes new Brisbane Festival show Let's Be Friends Furever more than a little special — because yes, four-legged, fluffy-tailed woofers really are the stars here.
This theatre experience pays tribute to all doggos great and small, all as part of a format that combines a dog show, a TED talk, and the usual shower of affection that all pooches deserve always and forever. There's also a video part of the proceedings, and a feeling that Brisbane Powerhouse's Powerhouse Theatre has been turned into a dog park. And, we can not stress this enough, real-life dogs will definitely be in attendance.
Running from Thursday, September 16–Saturday, September 25, this show is all about celebrating real stories about real dogs and the real people that spend their lives with them, so expect warm feelings to emanate in a big way. In fact, this world-premiere production might just be the most adorable thing that you and your partner can see in a theatre.

Top image: Leximagery.
Published on September 16, 2021 by Concrete Playground