ARTS & ENTERTAINMENT
Five Top-Notch (and Not Boring) Brisbane Date Ideas for This Week
Just think of us as your cultural wingman.
Tired of the classic movie and dinner date night combo? Us too. That's why we're always on the hunt for new things to do, scouring the city for not-boring Brisbane activities — ones that are guaranteed to take your next date way beyond done-before beers at the pub. Whether you're taking someone on a second date or doing your 100th with your significant other, we've got some killer (and, yes, cute) ideas for dates to go on this week, no matter how much money you've got to spend. Just think of us as your cultural wingman. You're welcome.

FREE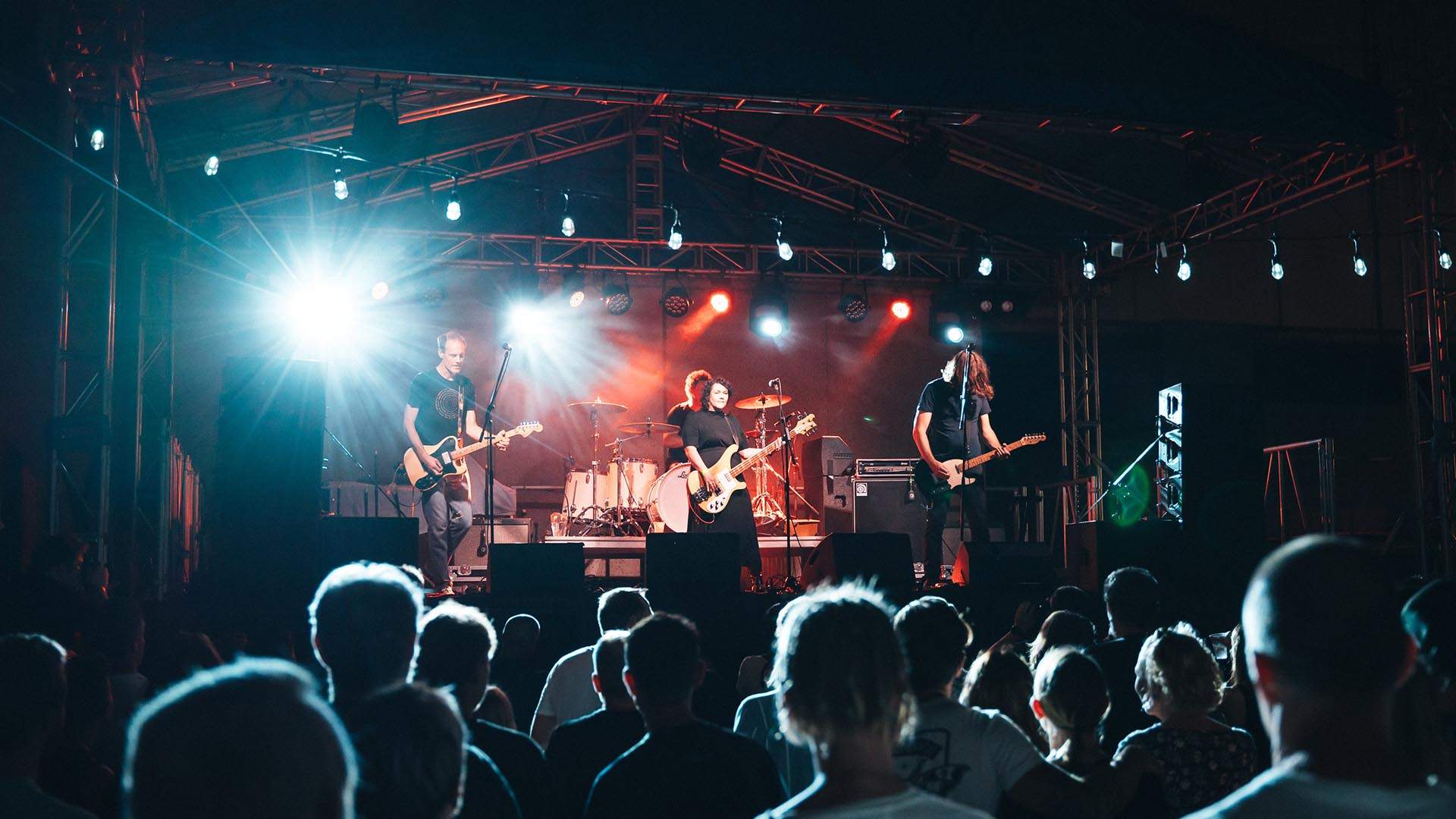 PARTY IN THE STREET IN THE MIDDLE OF THE VALLEY
What's better than a night of dancing in Fortitude Valley? Taking to the inner-city suburb's streets with your other half at Big Summer Block Party. A new event from music industry development association Q Music, Big Summer Block Party is exactly what it sounds like. Sure, it's actually taking place a few days before summer officially starts; however, it'll see 21 different acts take over seven Valley venues on Sunday, November 28, and shut down Warner Street for the occasion.
BIGSOUND alumni such as Eves Karydas, First Beige, Jesswar, Sampology, Golden Vessel, Clea, Eliza & The Delusionals and LÂLKA lead the bill, and will take to the stage at Black Bear Lodge, Kickons, O'Skulligans, The Brightside, The Brightside — Outdoors, The Outpost and The Zoo.
As for Warner Street, it'll close for the evening — with the party running from 4–9pm — to host tunes, food trucks and outdoor bars, as well as local DJs on the decks. And, in news that everyone's wallet will love, entry is free.

UNDER $50

WATCH A MOVIE UNDER THE STARS AT ROMA STREET PARKLAND
Brisbane's picnic baskets have had quite the workout so far in 2021, but one of their biggest moments to shine is about to arrive for another year. When Moonlight Cinema sets up its outdoor screen in Roma Street Parkland from Friday, November 26, it's officially cheese, snack and openair movie-viewing season.
The end-of-year mainstay returns until Sunday, February 20 with an impressive batch of films gracing its outdoor setup. Get ready to catch a heap of recent blockbusters, a smattering of brand new flicks and a lineup of Christmas movies. You can't run an openair cinema at the jolliest time of the year without the latter, obviously.
The Suicide Squad opens the bill, with the first weekend lineup also spanning a sing-along session of The Greatest Showman, plus a screening of the Ryan Reynold-starring Free Guy. It's also worth remembering that there'll be food, snacks, a bar and (if you and your favourite person would like to sit on something other than your own picnic rug) bean bags as well. And, in great news for movie-loving pooches, you can bring them along, too.

UNDER $100

FEAST YOUR WAY THROUGH A BOTTOMLESS MEAT PLATTER
When it comes to celebrating the festive season, do you and your special someone love nothing more than eating all the things you adore? And, do pork belly, chicken schnitzels, chicken wings and German sausages fall into that category? If so, The Bavarian has an all-you-can-eat special that'll tempt your tastebuds — because a bottomless feast is on the menu.
On Thursdays until December 23, the German-themed chain is serving up all-you-can-eat meat platters. They come stacked with all of the aforementioned meats — and yes, the pork belly includes crackling — plus mashed potato, sauerkraut and red cabbage as sides. And, once you've finished your board, you'll get a whole new serving.
There's no time limit to your eating, so you can pace yourself — and it'll cost you $35 per person. There is a two-person minimum, however, so it really is perfect for date night. And if you want to all that meat with German brews (which is understandable), you'll pay extra for the drinks.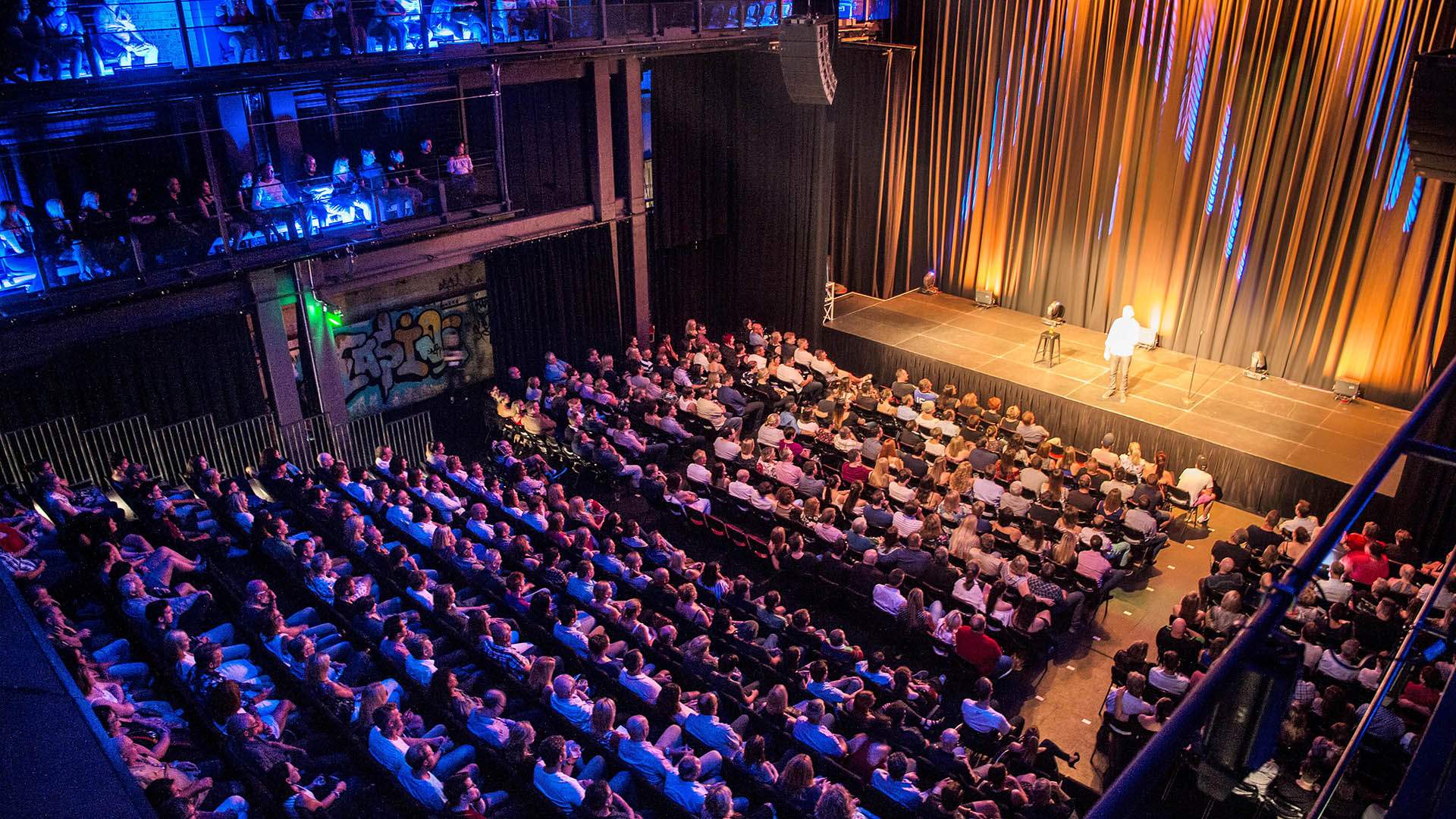 GET GIGGLING AT A COMEDY SHOWCASE
Everyone loves a comedy festival, but sometimes being so spoiled for comic choice isn't just amusing — it's overwhelming. That's where comedy festival showcases come in. They add laughs to the lulls between annual fests, plus they offer a bite-sized sample of the up-and-coming comedians you might not have seen live yet.
The Sydney Comedy Festival Showcase certainly promises both, serving up the brightest and most buzz-worthy performers from the 2021 event. If it's highlights of hilarity that you and your significant other are after — from international and local folks alike — then this is the place to get it.
This year, Dusty Rich, Jacques Barrett, Shayne Hunter, Angus Gordon, Kat Davidson, Ting Lim and Sandeep Totlani are all on the bill, ready to give your funny bone a tickle. Check them out now during one side-splitting show — and for just $39 — before putting their solo shows on your must-see list for the 2021 festival circuit.

ONE BIG BLOWOUT

WATCH A VAMPIRE CLASSIC DANCE ACROSS THE STAGE
It's a tale that's both sinister and seductive. Indeed, the clash of those two opposing feelings is one of the reasons that it has proven such a hit over the past 124 years. We're talking, of course, about the book that thrust a certain bloodsucker into the public consciousness and inspired many a vampire novel, movie, TV show and stage performance afterwards — aka Bram Stoker's Dracula.
Perhaps you and your partner have read the gothic horror text, which happens to be one of the best printed tomes ever written. Perhaps you've watched the Keanu Reeves and Winona Ryder-starring 90s movie together, or maybe you binged Netflix's recent three-part re-imagining. No matter which category you fall into, you haven't seen the undead classic told as it is in this ballet, which Queensland Ballet is staging at QPAC this year.
Taking over the Lyric Theatre from Wednesday, November 24–Saturday, December 4, this version of Dracula is the handiwork of acclaimed Polish choreographer Krzysztof Pastor, and first premiered in Western Australia in 2018. Now, it's Brisbane's turn to see the world's most famous fanged fiend dance across the stage while doing dastardly deeds — and trying to reunite with his true love, Mina. Plus, the score stems from Wojciech Kilar, and was originally composed the music for the aforementioned 1992 Dracula film.
Published on November 23, 2021 by Concrete Playground