Get Ready to Laugh: Brisbane Comedy Festival Has Announced Its First Lineup for 2024
Josh Thomas will be back at BCF for the first time since 2013 — with Nazeem Hussain, Joel Creasey, Rhys Nicholson, Nina Oyama, Melanie Bracewell and 'Sh!t-faced Shakespeare' also on the bill.
Brisbane comedy fans, your autumn plans now include chuckling your way through sets by Josh Thomas, Nazeem Hussain, Joel Creasey, Rhys Nicholson, Nina Oyama, Melanie Bracewell and Arj Barker at the 2024 Brisbane Comedy Festival. Each year, the Brisbane Powerhouse-run event brings the giggles for an entire month, with more than 100 comedians set to stand behind the microphone when it next returns.
Also on the 2024 list: Reuben Kaye, Luke Heggie, Ivan Aristeguieta, Guy Montgomery, Schalk Bezuidenhout and the return of Sh!t-faced Shakespeare. As always, BCF is a something-for-everyone fest. If you can't find something to laugh at, you mightn't have a funny bone.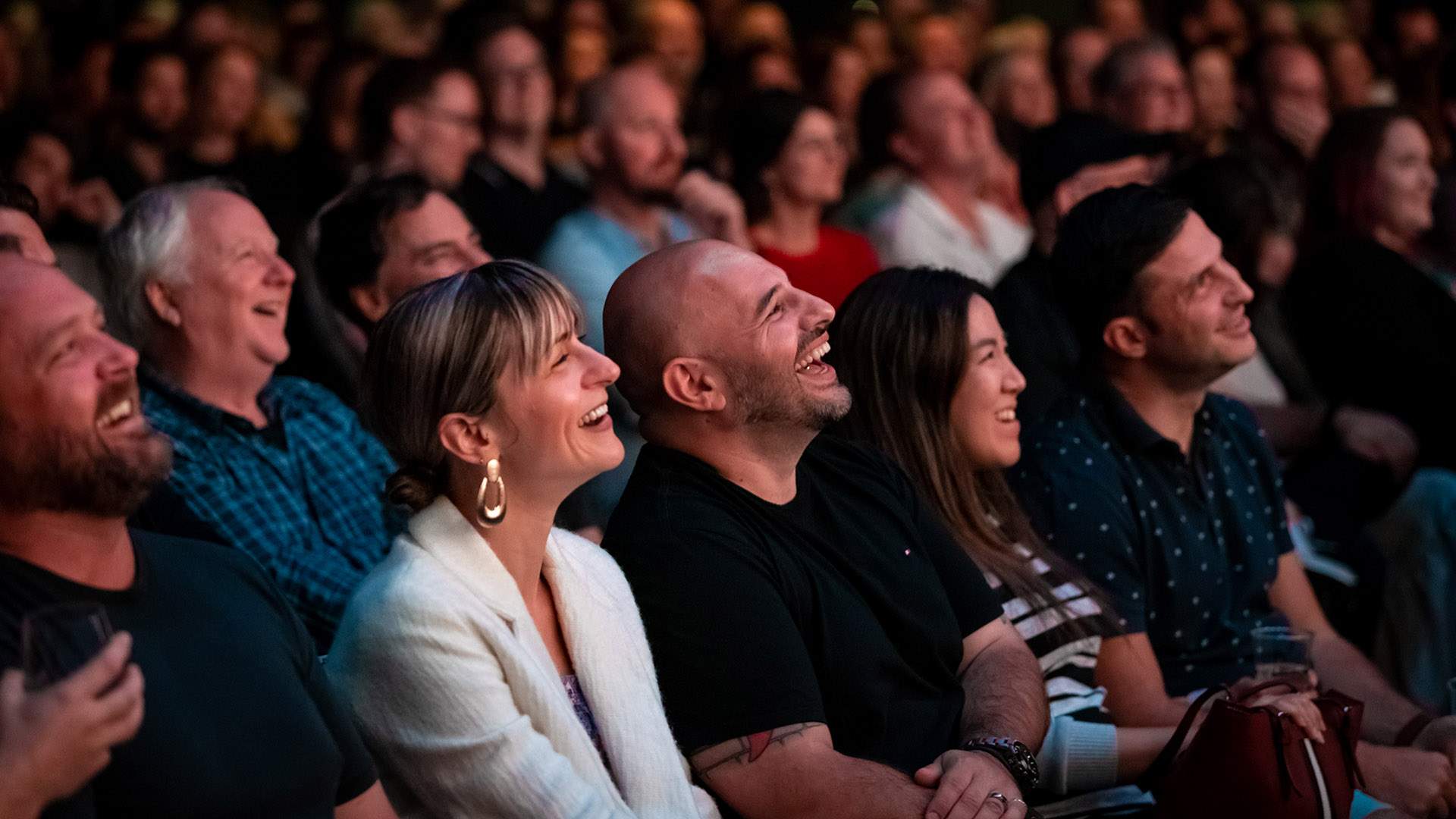 2024's Brisbane Comedy Festival will take place from Friday, April 26–Sunday, May 26, filling not only New Farm's riverside arts venue with laughter, but also The Princess Theatre, Fortitude Music Hall and The Tivoli. So far, the event has announced its first 25 acts, spanning both local and overseas names, stand-up sets and broader events.
The annual Brisbane Comedy Festival Opening Gala is among them, kicking off the fest with a yet-to-be-revealed list of talents — and so is rom-com production 44 Sex Acts in One Week.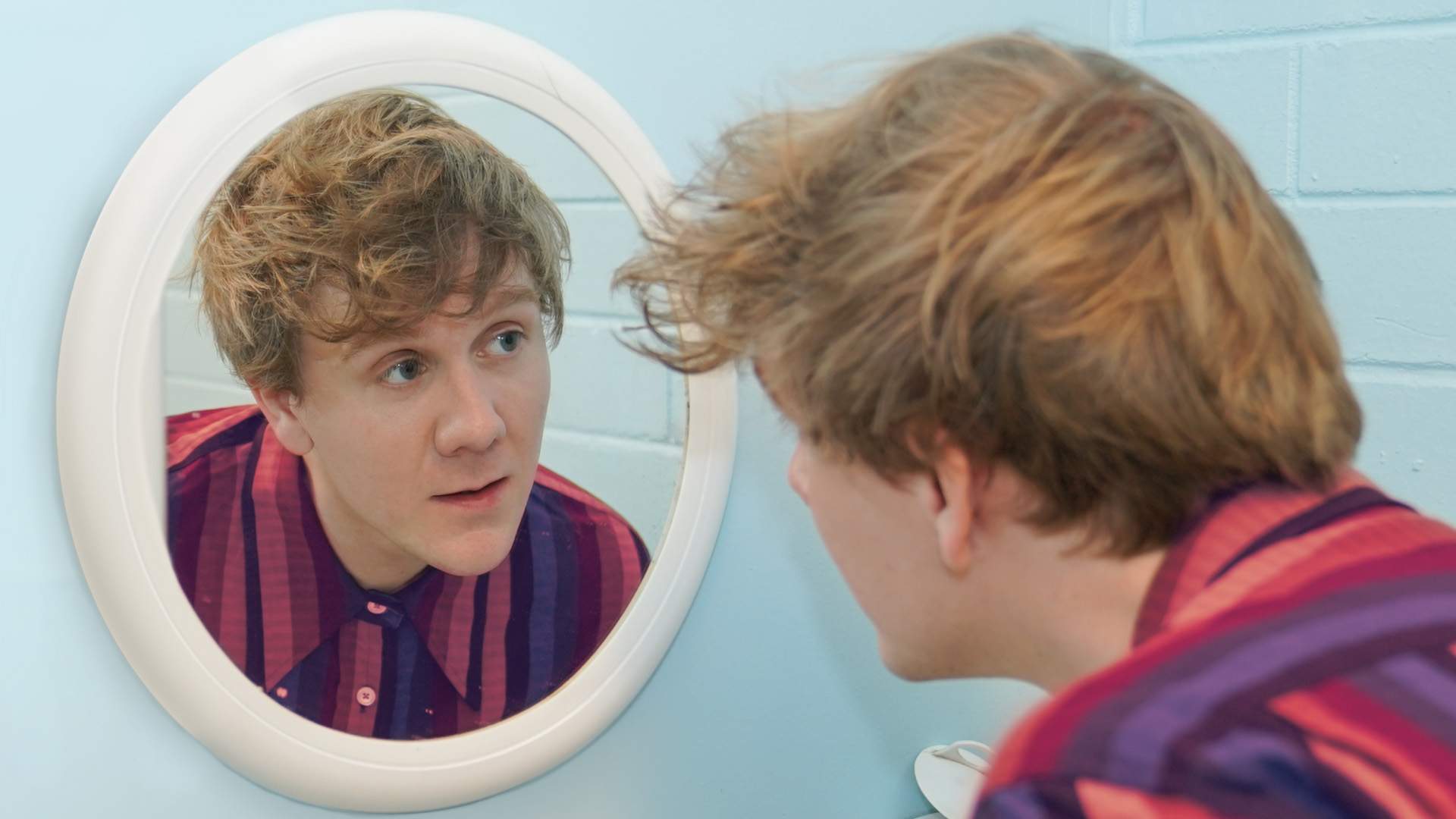 Thomas' place on the bill is big news given that he hasn't taken to the BCF stage since 2013, which was when Please Like Me first arrived. When Sh!t-faced Shakespeare makes its comeback — yes, its name is as descriptive as it sounds, with one member of the troupe completely sloshed at each performance — it'll be to take on the Scottish play, aka Macbeth. And Deadloch fans will want to check out Oyama's onstage efforts.
The first-round bill also includes Bob Franklin, Tony Martin, Bev Killick and Gretel Killeen teaming up for an Aussie Comedy Legends night; Kaye's brand-new show APOCALIPSTIK; and James Schloeffel from The Shovel and Charles Firth from The Chaser bringing Wankernomics: Solutionising the Corporate World follow-up Wankernomics 2.0: As Per My Last Email Brisbane's way.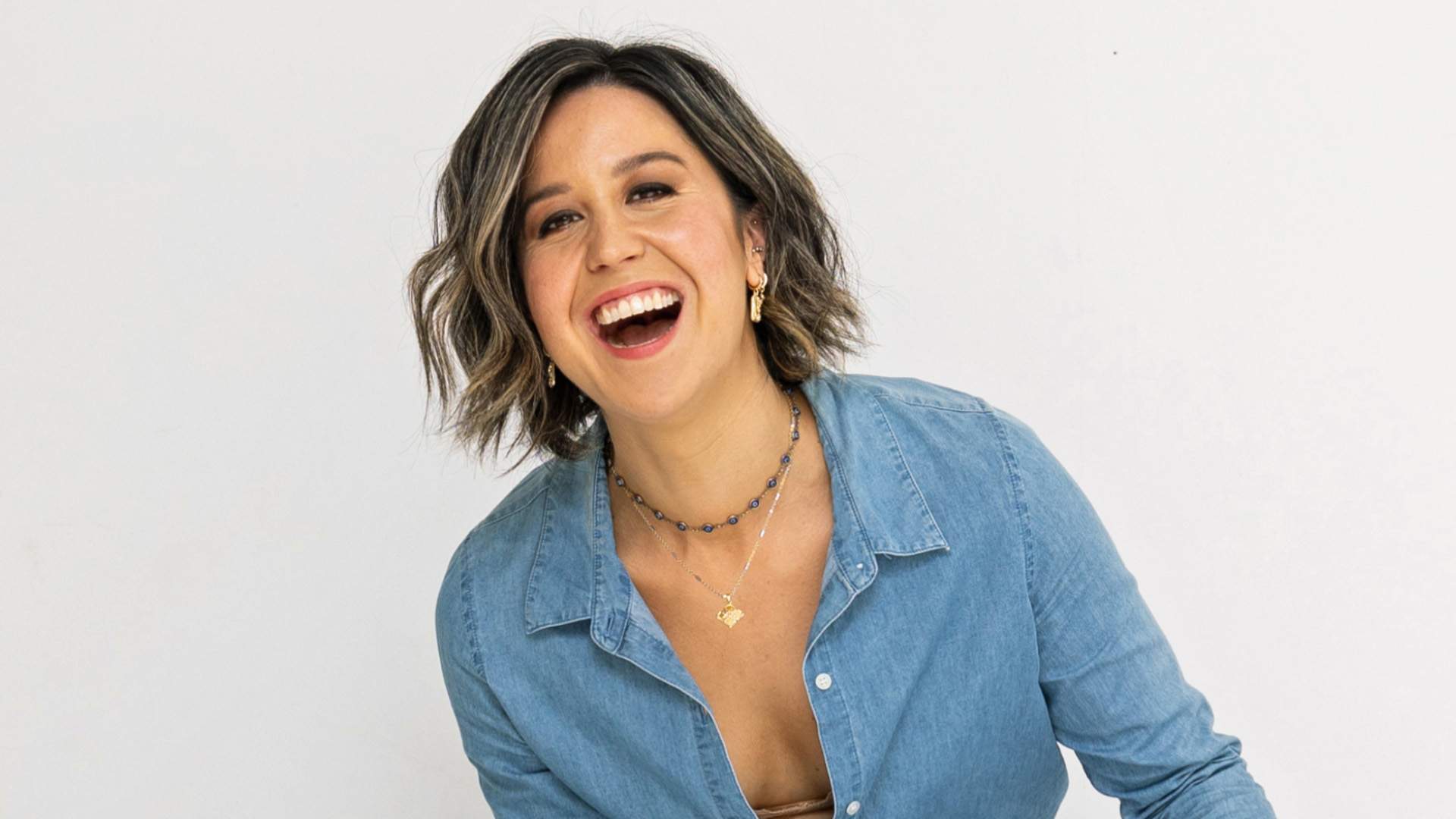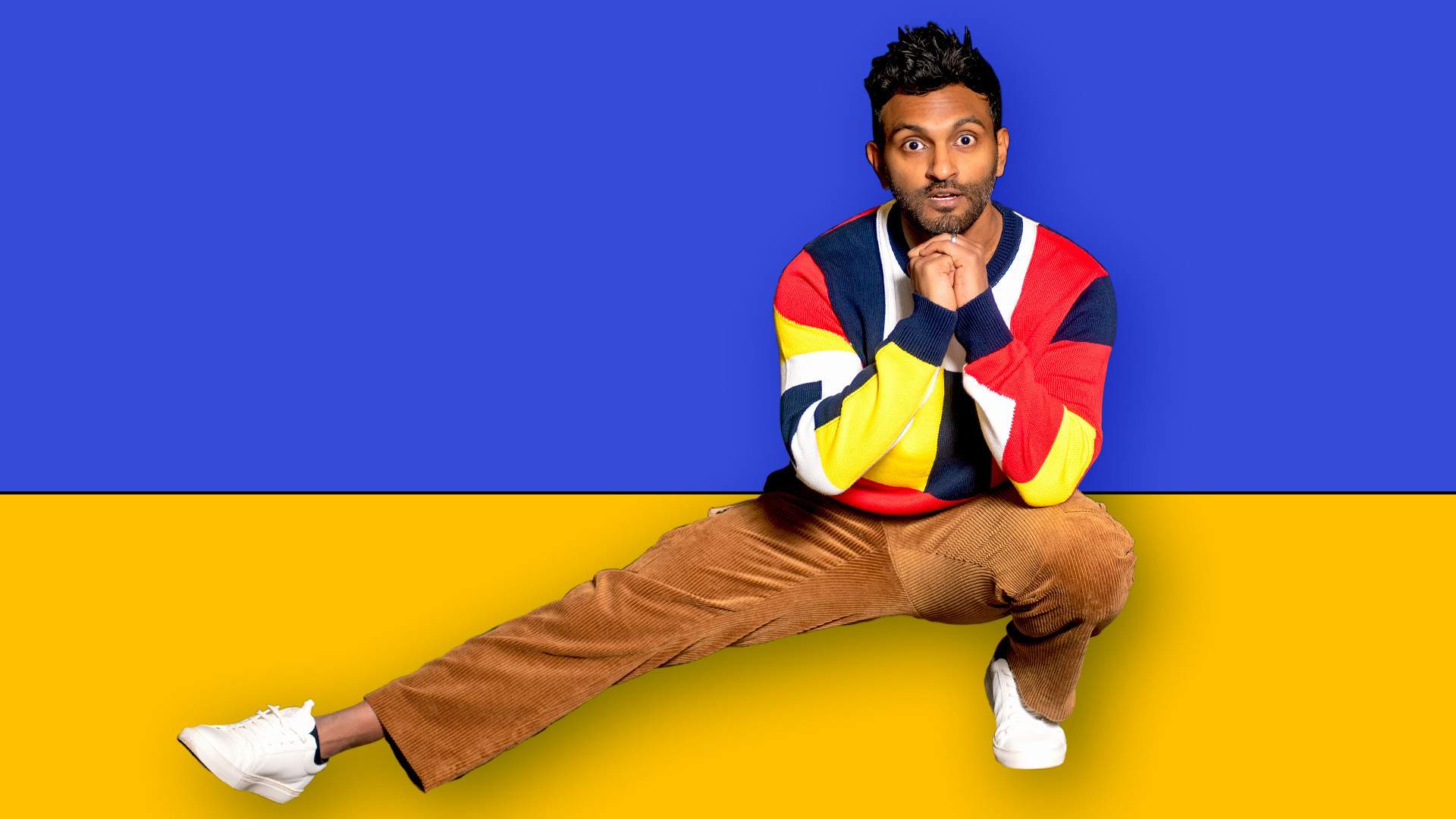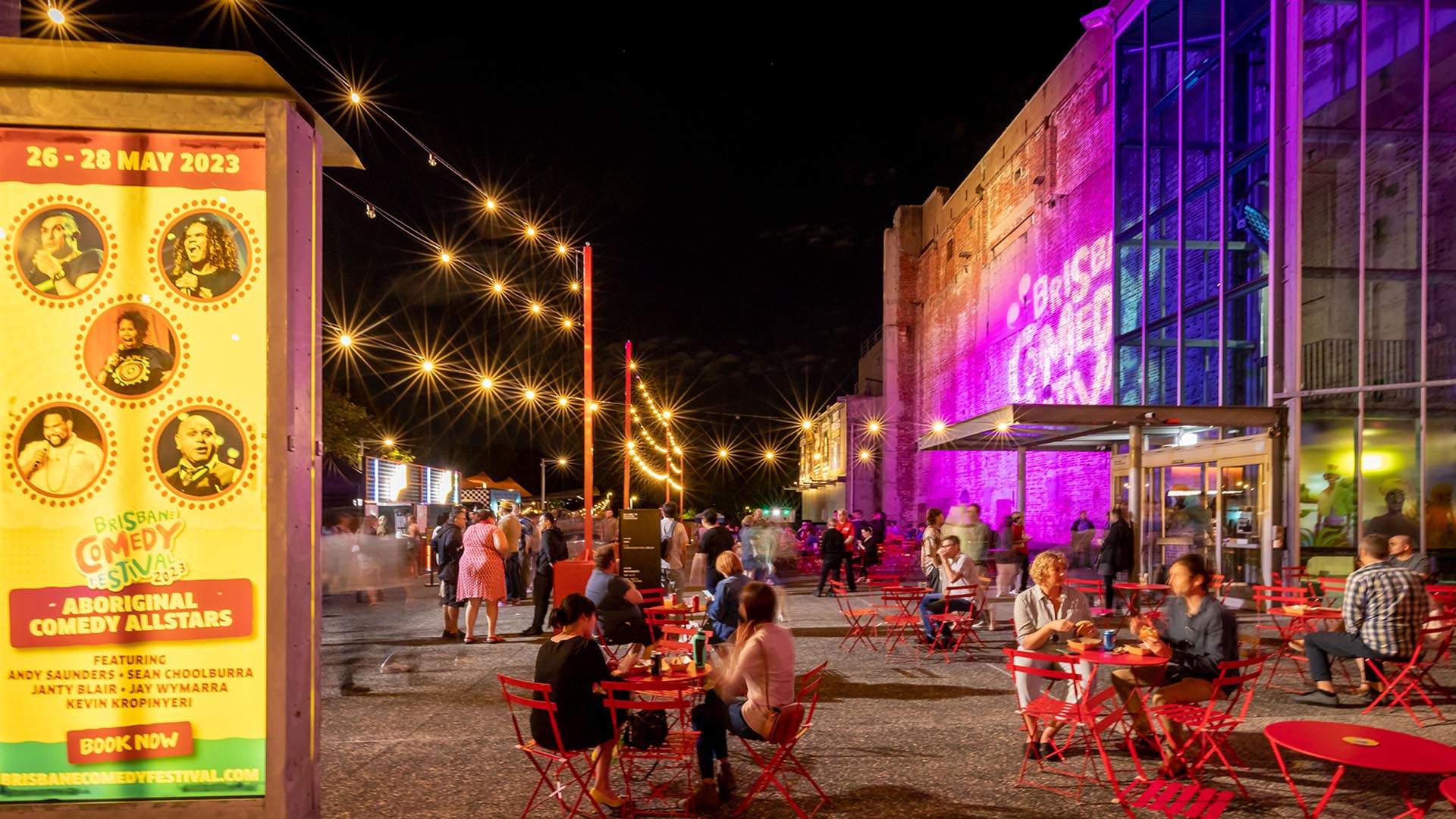 The 2024 Brisbane Comedy Festival will take place between Friday, April 26–Sunday, May 26. For further details and tickets — with the first shows on sale from 10am on Friday, November 17 — head to the festival's website.
Concrete Playground Trips
Book unique getaways and adventures dreamed up by our editors