Gold Coast Film Festival Has Unveiled Its Packed (and Ultra-Nostalgic) 2022 Lineup
Including a free beachside screening of 'Blue Crush', a throwback session of the Gold Coast-shot 'Scooby Doo', Javier Bardem's latest and hits from Cannes.
Among the many things that happened at this year's Oscars, looking back on movies gone by ranked high on the agenda. The ceremony didn't just pay tribute to the films that won awards, but to a heap of flicks celebrating big anniversaries. It's a natural urge, and it's also a nostalgic one that Gold Coast Film Festival understands. See: the southeast Queensland event's 2022 lineup, which peppered with the same kind of tributes — including a big nod to features that are as old as this cinema-loving fest.
This year marks GCFF's 20th, so it's hosting screenings of Scooby Doo, Blue Crush and Van Wilder Party Liaison, all of which are celebrating the same anniversary. None of these movies are your usual film fest fare, but here they're each being turned into events — so you'll venture back to Spooky Island as part of a gala session, commemorating the fact that the flick was shot on the Goldie; soak in the surf-movie vibes at a free outdoor beachside session in Coolangatta; and sip beers at Burleigh Brewing Company while watching a young Ryan Reynolds.
GCFF isn't just peering backwards between from Wednesday, April 20–Sunday, May 1, however — although it does also include sessions of Shaun of the Dead and Zombieland as well. Still, the rest of the fest's lineup is filled with new titles, starting with opening night's How to Please a Woman starring Sally Phillips (Blinded by the Light), then wrapping up with the Luke Hemsworth (Westworld)-starring Bosch & Rockit.
Between those bookends, highlights include a gala session of blistering Aussie revenge flick The Drover's Wife The Legend of Molly Johnson, which is directed by and stars Leah Purcell; fellow Australian effort Friends and Strangers; plus eerie homegrown indie Mother Mountain. Or, there's also surfing documentary The Waterman, about five-time Olympic medallist Duke Paoa Kahanamoku, as narrated by Jason Momoa — and the Javier Bardem-starring Spanish dramedy The Good Boss.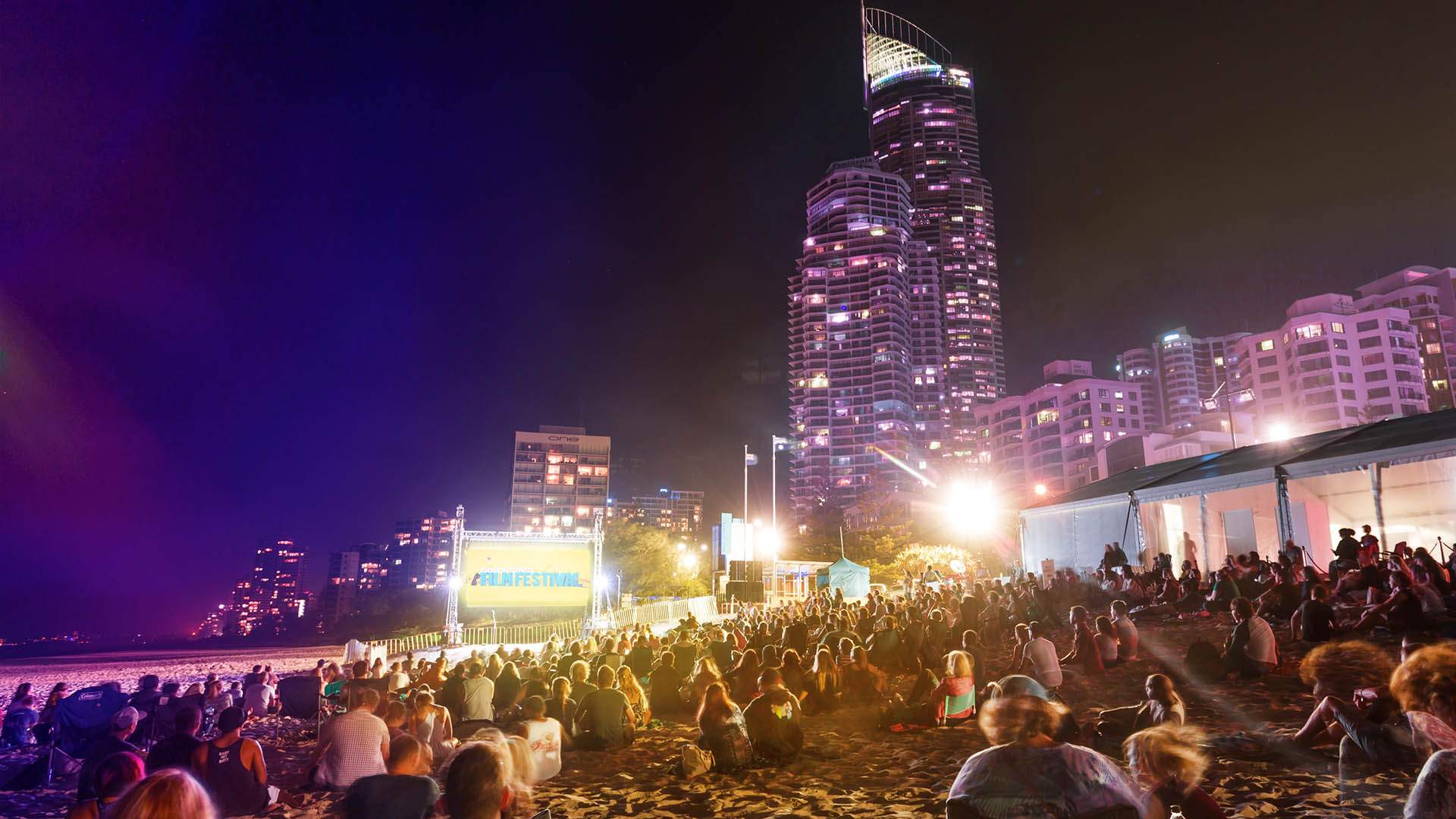 Other standouts span Miss, which ponders gender identity within the confines of the Miss France beauty pageant; Cannes 2021 gem Compartment No 6, which has been compared to the Before Sunrise/Sunset/Midnight films; and Benediction, a biopic about British soldier and poet Siegfried Sassoon.
Throw in Cambodian sci-fi/drama Karmalink, Cannes award-winner Murina, the world premiere of all-ages mystery/drama The Curious Case of Dolphin Bay, a documentary about photographer Helmut Newton, a movie and music trivia night at the QT, and short films by the beach, and there's plenty on GCFF's 2022 lineup to tempt movie-loving Brisbanites down the highway.
The Gold Coast Film Festival runs from Wednesday, April 20–Sunday, May 1 at HOTA, Home of the Arts  and other venues on the Gold Coast. For more information and to buy tickets, visit the festival website.
Introducing Concrete Playground Trips
Book unique getaways and adventures dreamed up by our editors