MONA Is Throwing Its First-Ever New Year's Eve Party to Bid Farewell to This Chaotic Year
Welcome in 2022 at Tasmania's Museum of Old and New Art with an all-local lineup of live tunes.
There hasn't been much to look forward to in 2021, but we're all eagerly anticipating one big thing. That'd be the moment that 11.59pm on Friday, December 31 passes by, ticking over to 12.00am on Saturday, January 1, 2022. And, because it's actually almost that time of year, plenty of events have started announcing their New Year's Eve plans so you can work out how to spend that long-awaited moment. Here's another one: Annus Finis, MONA's first-ever NYE shindig.
Taking place from 6.30pm on Friday, December 31 (obviously), this New Year's Eve party will take over MONA's lawns and main stage with live tunes, food and drinks, and the general kind of end-of-year shenanigans that every NYE get-together needs. Here, that also means an all-Tasmanian lineup, with Indigenous singer-songwriter Denni, hip hop artist Greely and audio visual artist and DJ Dameza helping do the honours.
Also on the bill: Medhanit, Too Many Jasons, Scraps, Silver Fleet Ships, and what's being described as "an absurdist, anarchist ensemble boasting some of Tasmania's most talented performers" who'll pair up punk and Japanese influences.
So, if a trip to Tassie is now on your NYE agenda — with the state reopening to double-vaccinated arrivals in mid-December, handily — you now know how can say goodbye to 2021.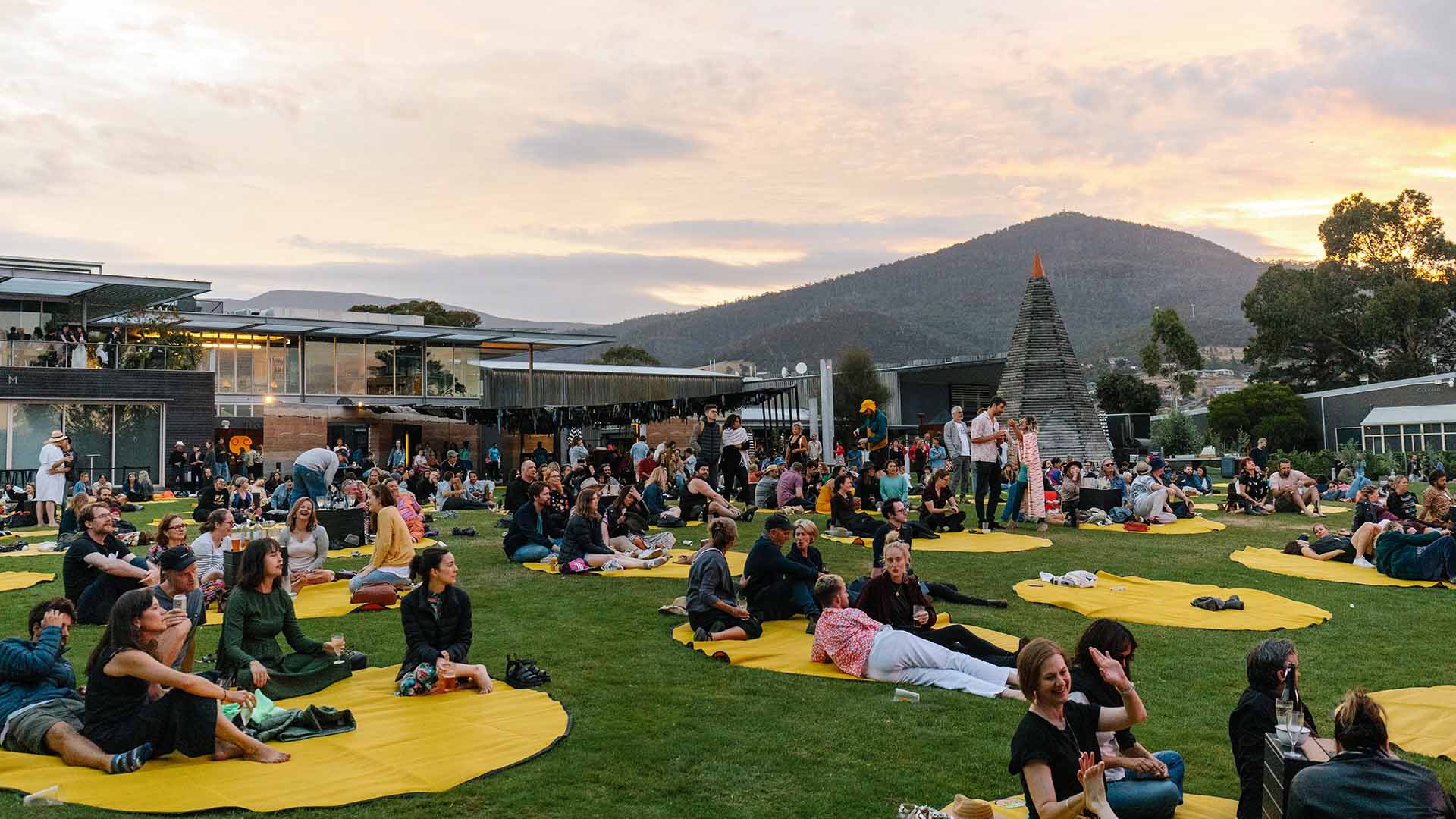 As for what you'll be eating and sipping, MONA's burger bar Dubsy's will be dishing up its diner-inspired fare, and the Moorilla Wine Bar will be doing both food and drinks.
"Here at MONA, we love to throw a party, and I think we're pretty good at it," said MONA CEO Patrick Kelly, announcing Annus Finis. "We're excited to see our lawn full of punters again, and hopefully we can cast some MONA magic over New Year's Eve after what has been another challenging year for tourism and events, saying goodbye to arguably the worst year since 2020."
MONA has also already announced that it's bringing back Mona Foma in January — so if you can't spend NYE in Tassie, you still have options for a 2022 trip to the Apple Isle.
Annus Finis will take place at MONA from 6.30pm on Friday, December 31. For more information or to buy tickets, head to the MONA website.
Images: Mona/Jesse Hunniford.