Free Music Festival Mountain Goat Valley Crawl Has Announced Its 40-Band, Eight-Venue Lineup for 2024
These New South Whales, Mia Wray and Peach Fur are headlining Brisbane's huge — and free — live music crawl when it returns in February.
Eight venues, eight stages, 40 bands, zero cost to get in. That's the maths behind the Mountain Goat Valley Crawl, which has been gracing Fortitude Valley's finest hangouts since 2016. Since that first-ever festival, the event has also celebrated another equation: brews aplenty plus an ace live soundtrack and free entry equals a mighty fine way to spend a day bar-hopping in Brisbane.
For its 2024 edition, the sprawling music and beer festival has another packed day of tunes and drinks in store on Saturday, February 10, when attendees can jump between eight Valley spots to see a huge heap of bands. Think of it as good night out with the multi-venue itinerary already taken care of for you. Also pivotal: the fact that walking in eight doors won't cost you a cent, meaning that you'll only need your wallet for brews.
This is the type of fest where the experience is as important as the lineup. That doesn't mean that the Mountain Goat Valley Crawl skimps on its roster of talent, though. 2024's just-announced bill is headlined by These New South Whales, Mia Wray and Peach Fur, with Asha Jefferies, Chutney, Flamingo Blonde, Friends of Friends and Jet City Sports Club also set to take to the stage. Joining them: Oscar the Wild, Platonic Sex, RAAVE TAPES, Sesame Girl, Tentendo and more.
This time, the simultaneous sonic fun takes place at Black Bear Lodge, The Brightside, The Brightside — Outdoors, Greaser, Stranded, The Zoo, Suzie Wongs Good Time Bar and Valley Loft. As always, the agenda includes running between each to sip frosty beverages and catch crackin' sets, with the entertainment once again sponsored by a brewery.
The whole shindig kicks off at 5pm, so the only thing left for you to do is clear your calendar for an ace evening of tunes, brews and hopping around the Valley.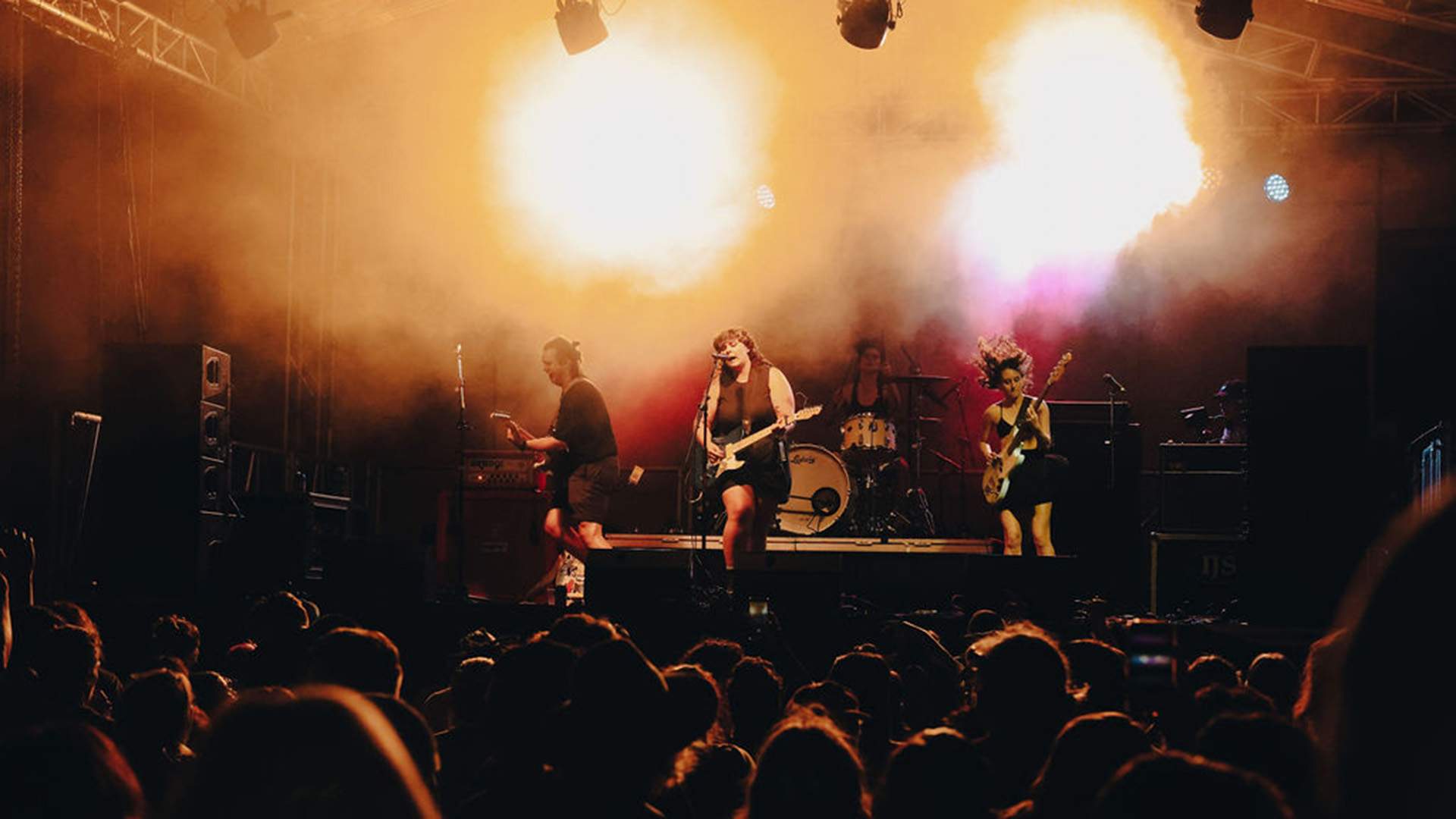 MOUNTAIN GOAT VALLEY CRAWL 2023 LINEUP:
ACTS:
These New South Whales
Mia Wray
Peach Fur
Asha Jefferies
Chutney
Flamingo Blonde
Friends of Friends
Jet City Sports Club
Oscar the Wild
Platonic Sex
RAAVE TAPES
Sesame Girl
Tentendo (DJ set)
01 Thurman
Bean Magazine
Blue Diner
Coldwave
Dancingwater
Eleea
FELONY.
Fenrir
Gemini Talk
Ghost Mutt
King Ivy
Lottie McLeod
Mt Nadir
Naaki Soul
Neish
SAIK
Salarymen
SAMMM.
Seeing Violet
Selve
Socket
SPACE&AGES
Sunder
The Silver Spurs
The Sweaty Bettys
Tomorrow's Forecast
Yawdoesitall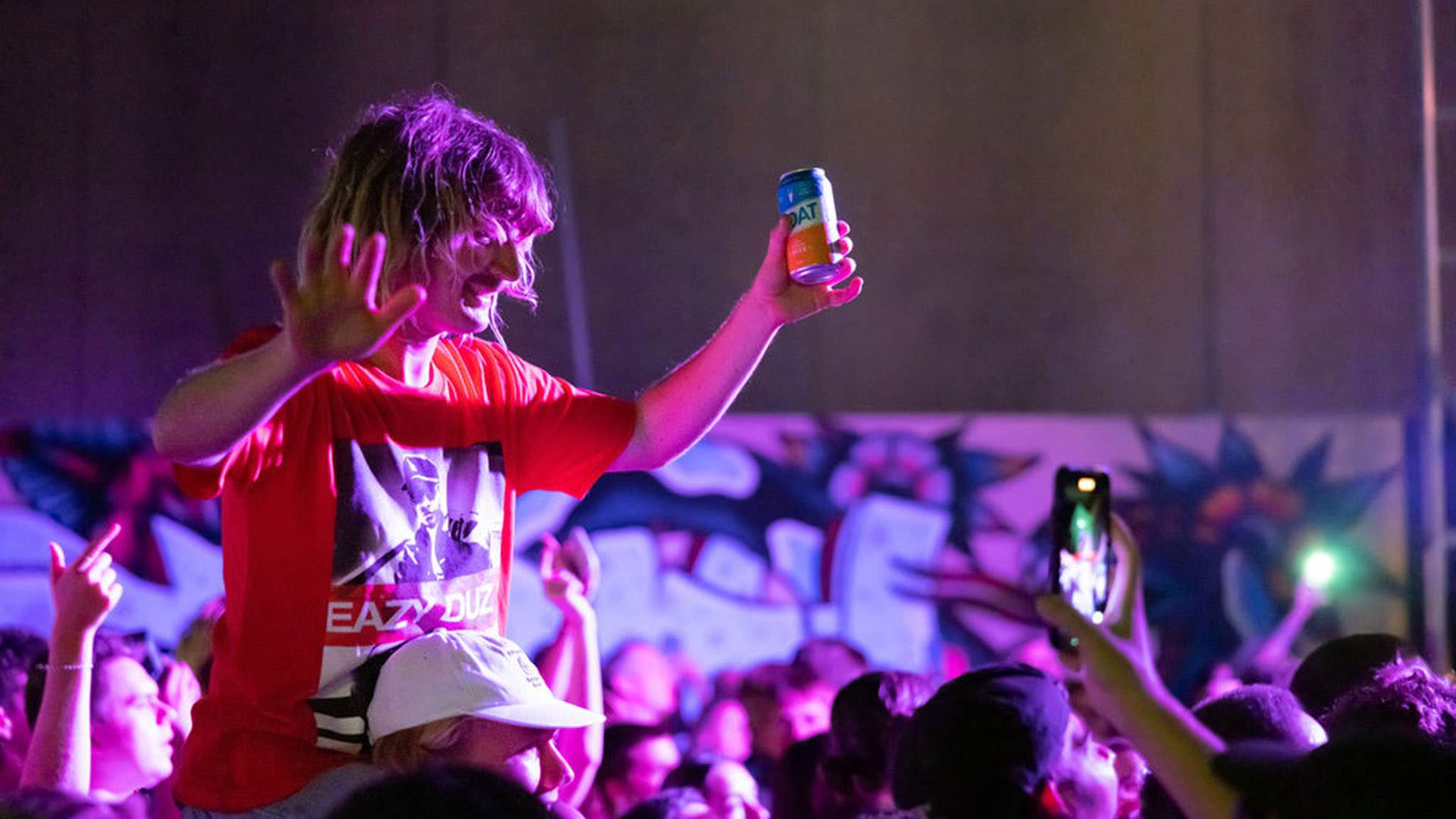 VENUES:
Black Bear Lodge
The Brightside
The Brightside — Outdoors
Greaser
Stranded
The Zoo
Suzie Wongs Good Time Bar
Valley Loft
The 2024 Mountain Goat Valley Crawl takes place on Saturday, February 10, 2024 in Fortitude Valley. Entry is free, but you'll need to RSVP for free tickets online.
Top image: Nick Mick
Concrete Playground Trips
Book unique getaways and adventures dreamed up by our editors