New Gold Coast Music Fest Springtime Wants You to Fling Paint-Filled Balloons with a Giant Slingshot
The new fest will take over Surfers Paradise for three days in September — and it has just added a new beachside skate plaza, too
First planned for 2021, and now finally happening this year, Springtime is the huge new — and free — beachside music festival that's taking over the Gold Coast to start off September. And, it's big. The lineup spans more than 25 names already, including Skegss, Thelma Plum and Hermitude as headliners. The fest's hefty array of acts and activities has just expanded, too.
Sneaky Sound System, Alex the Astronaut, JK-47, Skunkhour, Haiku Hands, Ninajirachi and Teen Jesus & The Jean Teases are also among the impressive music talents heading to Surfers Paradise across weekend of Friday, September 2–Sunday, September 4 — and taking to multiple stages, including in outside spots and at sideshow venues. Now, they'll be joined by Hauskey, Aodhan, Sh#t Shirt Disco and Lily Papas, plus an arts and skate lineup.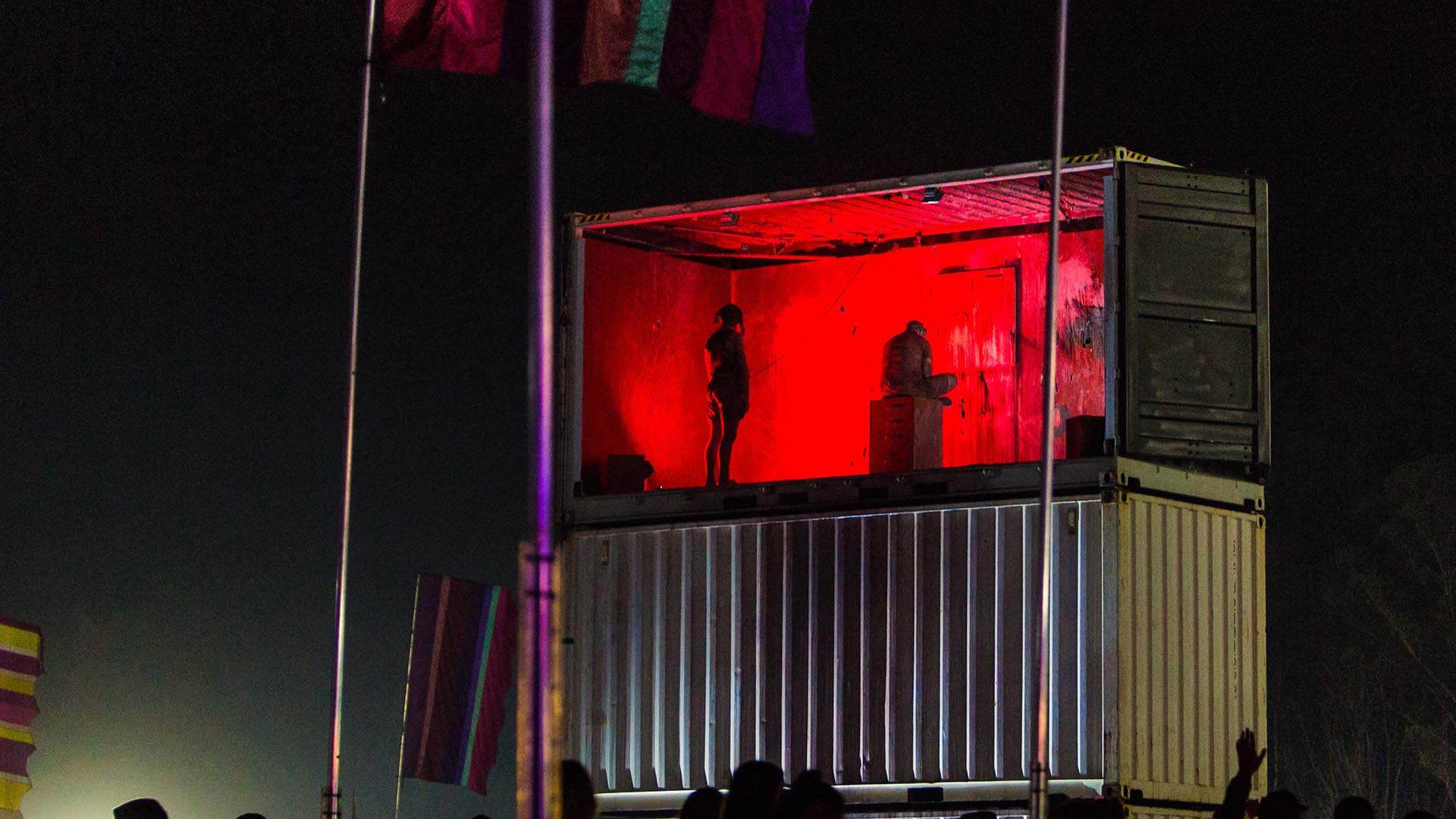 A huge highlight at the three-day fest: an interactive installation by performance makers Shock Therapy, with The Cleaners set to live up to its name. It involves a giant slingshot and paint-filled balloons, which attendees can use to create havoc. You might've seen and enjoyed it at Splendour in the Grass back in 2018.
Here's how it works: in a container suspended seven metres above the ground and decked out to look like a living room, two cleaners in white uniforms are trying to keep the place pristine. But that slingshot sits below them, on the ground — and those balloons are right there also.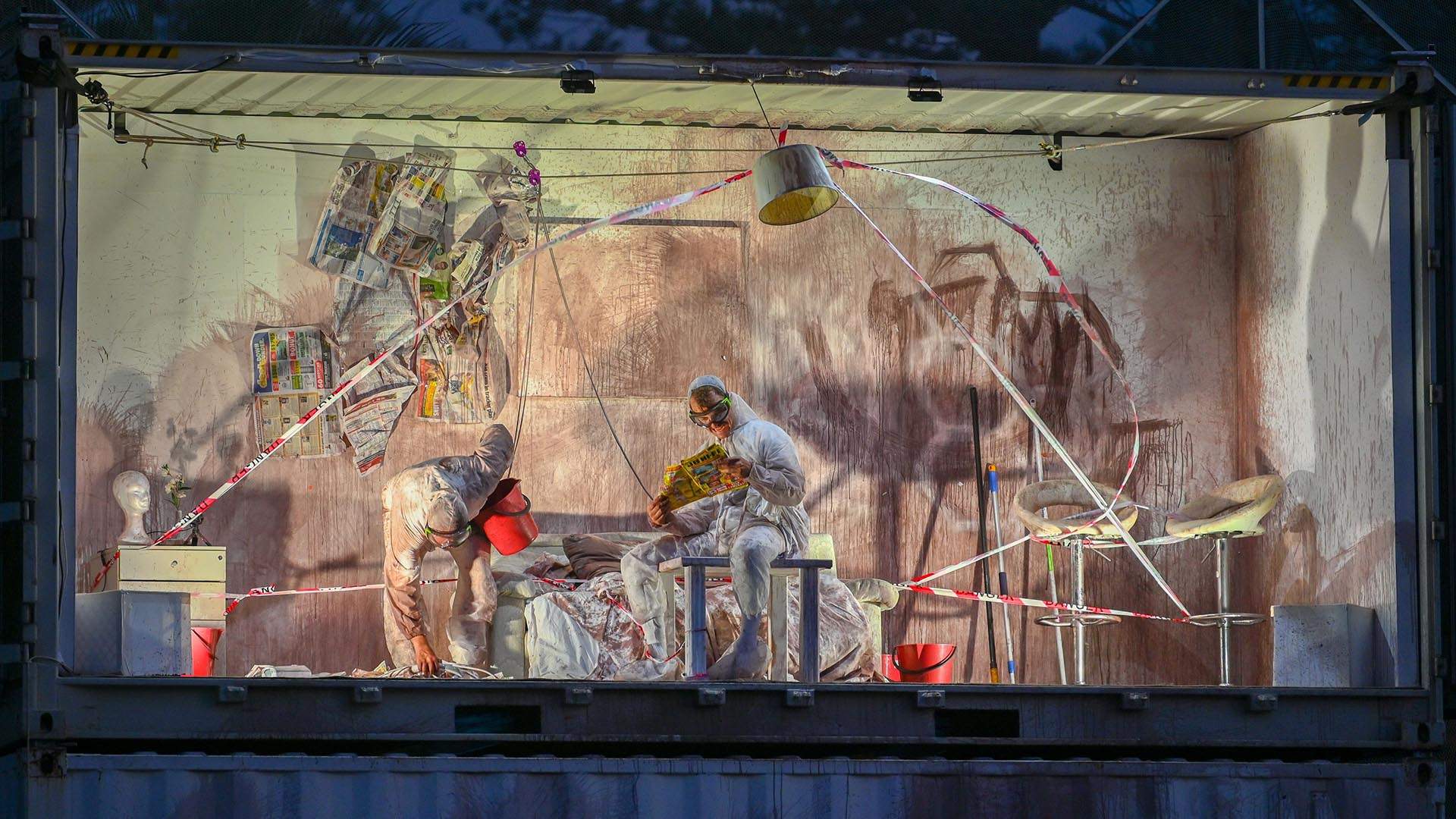 Also joining the bill: a pop-up skate plaza that'll connect the fest's two beach stages, and give Australian and New Zealand skaters plenty to navigate around. Among the folks who'll be busting out their best tricks: Tommy Fynn, Nixen Osborne and Mike Lawry, plus folks from the Precinct and Parliament skate shops.
If you're planning to make a weekend of it, the lack of entry fee means you'll have more cash to splash on a hotel room. With Australia's tourism industry taking a hit over the past couple of years or so, enticing music lovers to the Goldie for a three-day getaway is obviously one of the fest's aims. Some sideshows will be ticketed, though, so you might want to factor that into your plans.
As for who you'll be seeing when, Hermitude and Sneaky Sound System are headlining the Friday, Thelma Plum is doing the honours on Saturday, and Skegss on Sunday. The Gold Coast Music Awards will be part of the fest as well — as will celebrating spring's arrival just by soaking in the location, obviously.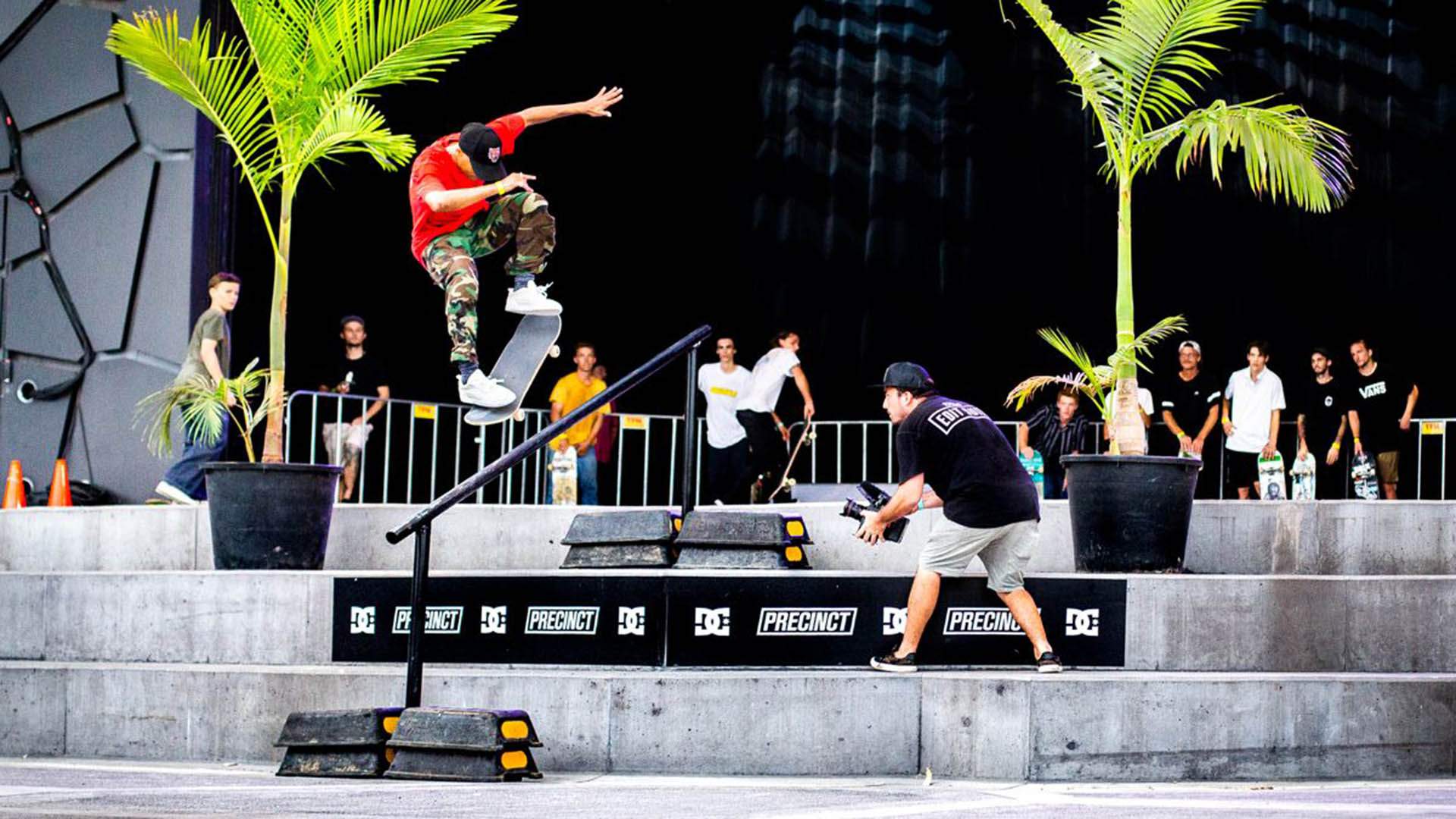 SPRINGTIME MUSIC FESTIVAL 2022 LINEUP:
FRIDAY:
Hermitude
Sneaky Sound System
JK-47
Peach Fur
DVNA
Buttered
Girl & Girl
VICES
Sh#t Shirt Disco
+ triple j Unearthed Winner
SATURDAY:
Thelma Plum
Skunkhour
Ninajirachi
Haiku Hands
IVEY
Ebony Boadu
Hauskey
Aodhan
Saint Lane
EUCA
Fletcher
Giv & Latour (Elsewhere DJs)
Samin & Lotnic (Elsewhere DJs)
Lily Papas
Gold Coast Music Awards
SUNDAY:
Skegss
Alex The Astronaut
Teen Jesus & The Jean Teases
The Lazy Eyes
Teenage Dads
The Oogars
South Summit
Just Jessie
Geniie Boy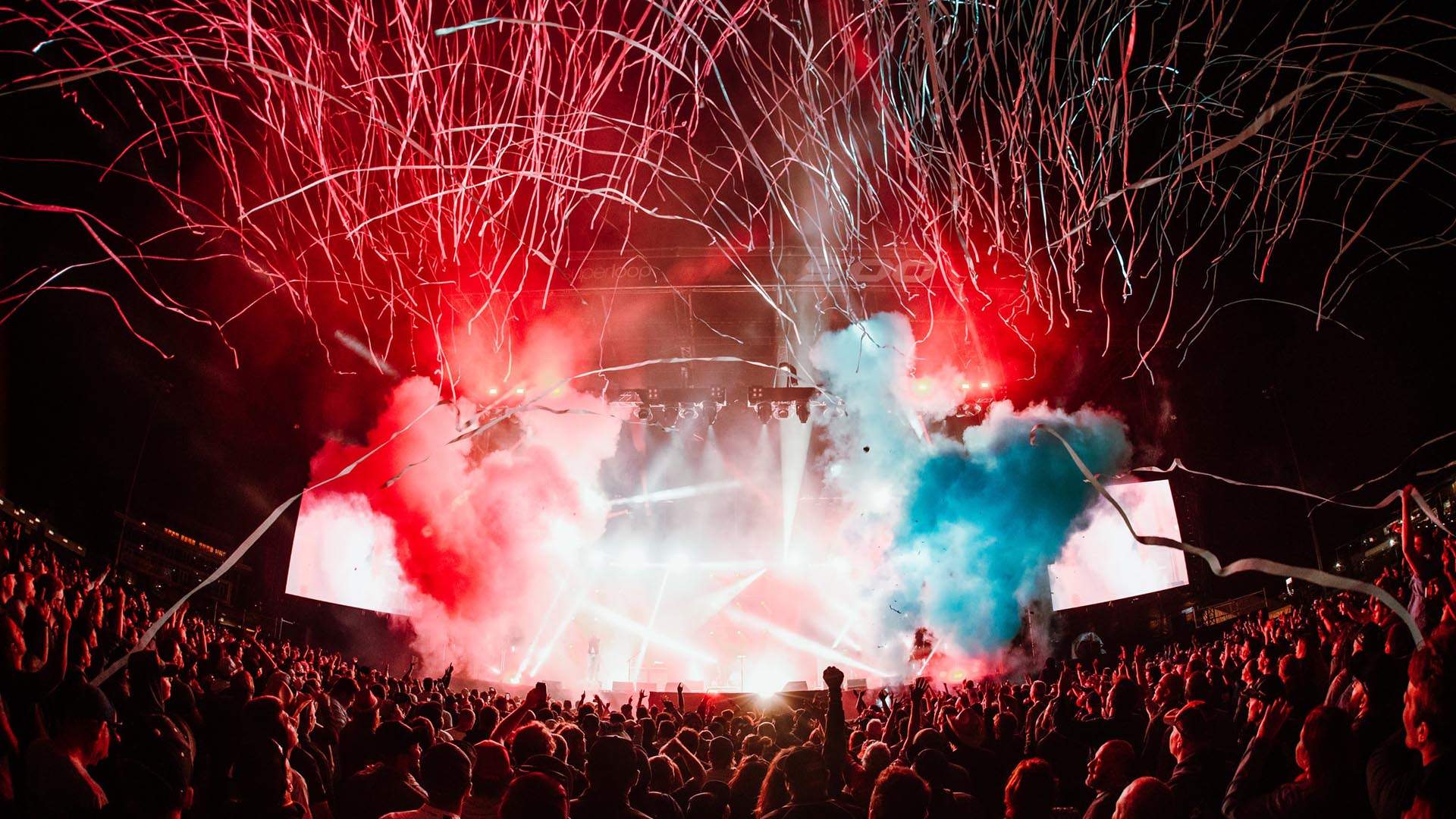 THE SPRINGTIME SKATE PLAZA:
MC Tora Waldron
Tommy Fynn
Mike Lawry
Parliament team:
Dennis Durrant
Andrew Brophy
Joel Mcilroy
Pedro Day
Mathew Boggis
Pat Pollock
Louise Riley
Gavin Clarke
Mitchell Mashy House
Joey Cormack
Joel Wilshire
Chris Walsh
Reef Condon
Mitch Owens
Karl Baydon
Ash Linaka
Precinct team:
Adam Pirihi
Barry Taniwha
Brandon Kier
Indi Russell
Jim Perry
Julian Lee
Mitch Morrison
Noah Bowden
Sam Arnold
Trent Bonham
Zephyr Still
Springtime Music Festival will take place across the weekend of Friday, September 2–Sunday, September 4. For further information, head to the festival website.
Concrete Playground Trips
Book unique getaways and adventures dreamed up by our editors