Iconic Talking Heads Concert Film 'Stop Making Sense' Is Returning to Australian Cinemas This Spring
Four decades on, the greatest concert film ever made has been completely restored — and A24 is bringing it back to the big screen where it belongs.
When December 2023 hits, it will have been four decades since David Byrne walked out onto a Hollywood stage with a tape deck, pressed play and, while standing there solo, began to sing 'Psycho Killer'. It'll also be 40 years since then-future The Silence of the Lambs Oscar-winner Jonathan Demme directed cameras towards the legendary Talking Heads' frontman, recording the results for concert film Stop Making Sense.
What's the best way to celebrate the 40th anniversary of the event behind the greatest concert film ever made? By watching it, as A24 is here to help with. As well as releasing Close, Beau Is Afraid, You Hurt My Feelings, Past Lives, Beef and smash-hit Australian horror movie Talk to Me in 2023, the cult-favourite independent film and TV company is bringing a completely restored version of Stop Making Sense back to the big screen where it belongs.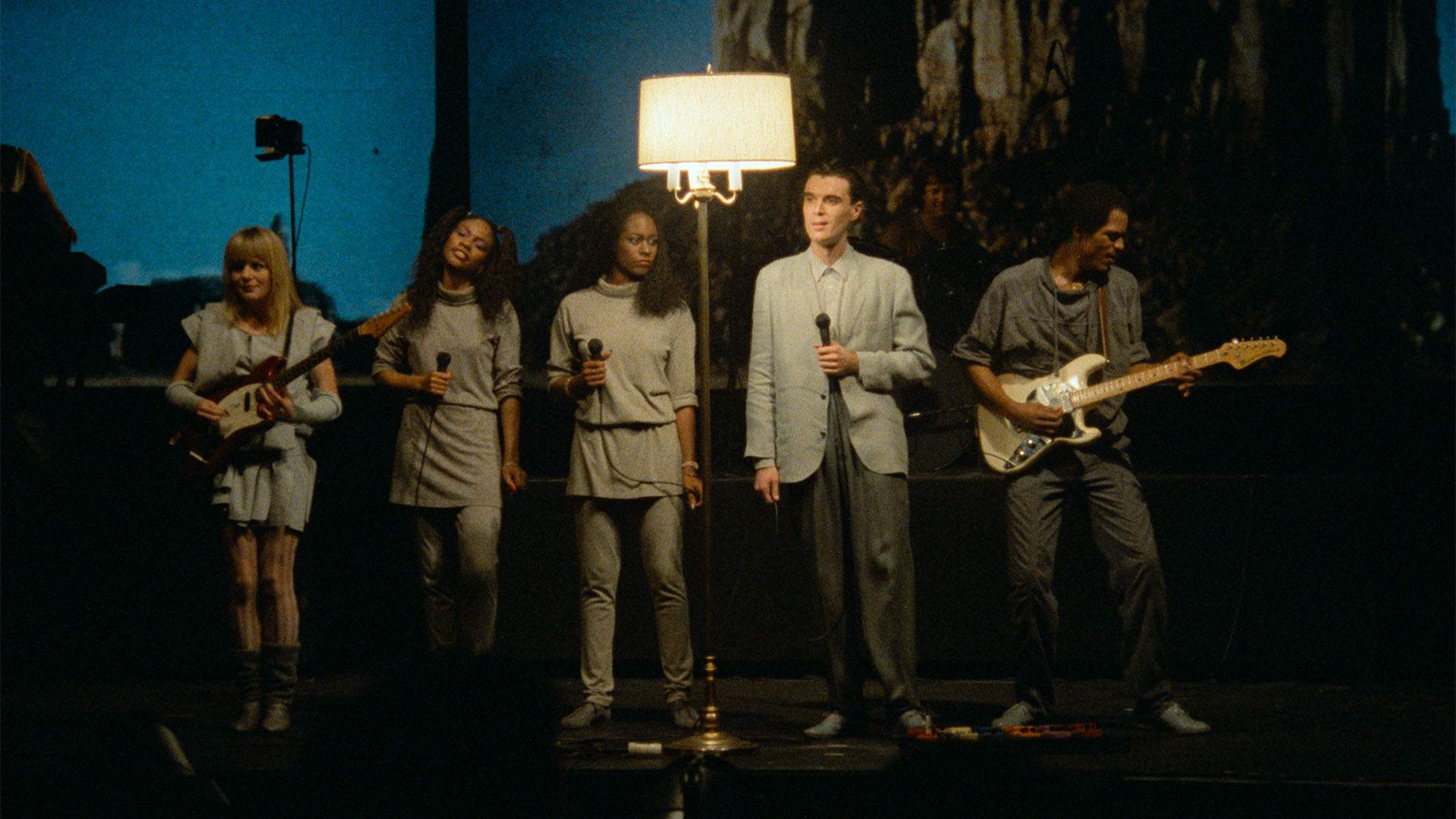 Madman is distributing the concert flick Down Under, where it'll get everyone wanting to wear big suits from Thursday, November 9. When it starts burning down select picture palaces around Australia, all 88 glorious minutes of Stop Making Sense will screen in 4K, as premiered at this year's Toronto International Film Festival — and also has a date with SXSW Sydney's Screen Festival in October. So, no it isn't the same as it ever was: Stop Making Sense is now even better.
Stop Making Sense isn't just iconic for how it starts, which definitely isn't how concerts usually kick off. From there, as captured at Hollywood's Pantages Theatre in December 1983, David Byrne, Tina Weymouth, Chris Frantz and Jerry Harrison put on one helluva show in support of their previous year's album Speaking in Tongues. Expect a lineup of hits, a playful approach, Byrne's famous oversized attire and even heftier stage presence, and the feeling that you're virtually in the room.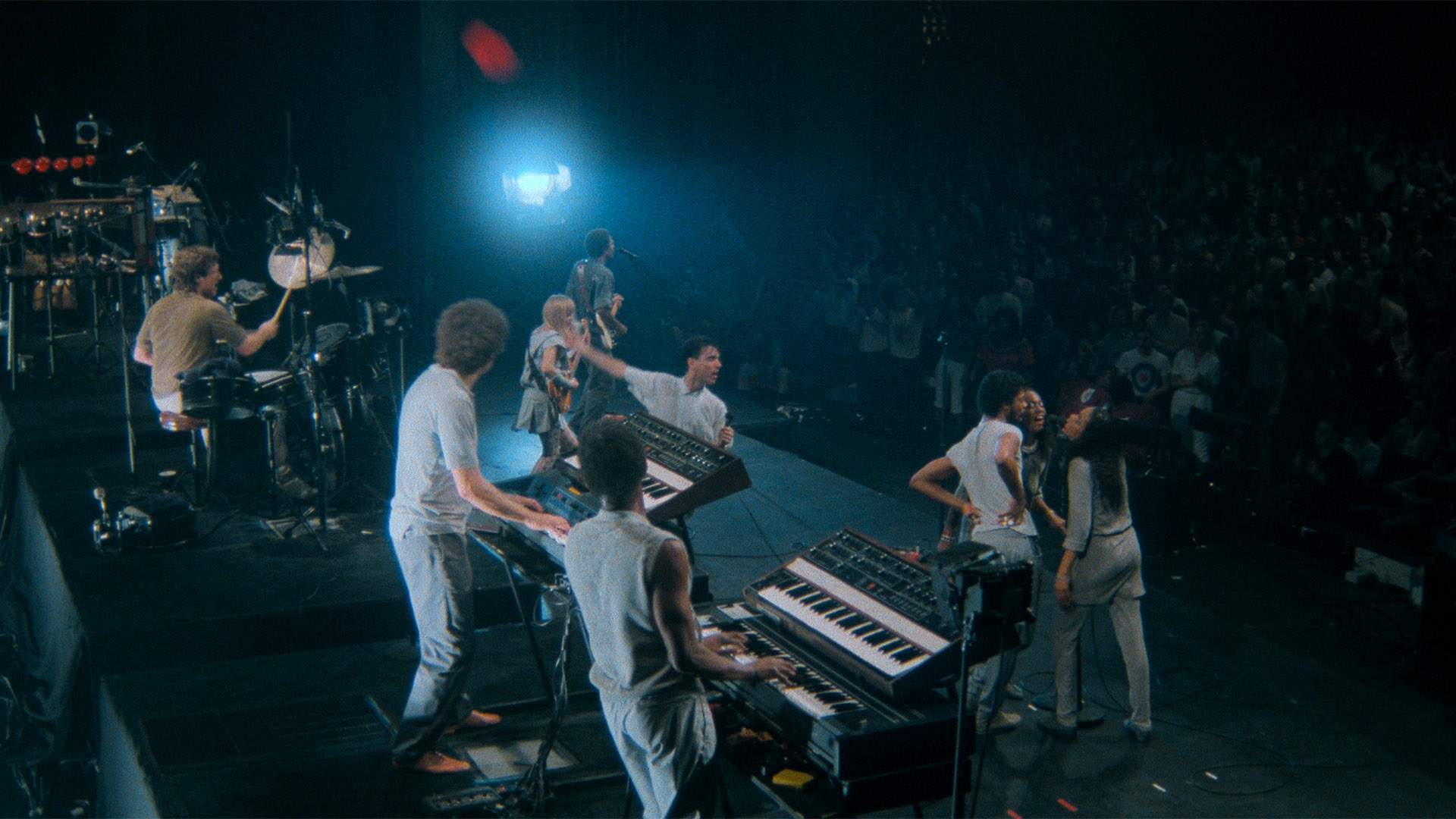 Indeed, everything about this energetic and precisely executed documentary, which records the set from start to finish, couldn't be further from the standard concert flick. As 'Once in a Lifetime', 'Heaven', 'Burning Down the House', Life During Wartime', 'This Must Be the Place (Naive Melody)', 'Genius of Love' and more get a whirl, each element of the film is that fine-tuned, and every aspect of the band's performance, too.
And if it feels like Byrne was on-screen not that long ago, that's because his Spike Lee (Da 5 Bloods)-directed solo concert movie American Utopia did the rounds of Aussie cinemas back in 2020 — and proved one of that year's absolute best films.
Check out the trailer for Stop Making Sense's 4K restoration below:
Stop Making Sense will screen in Australian cinemas from Thursday, November 9.
Images: Jordan Cronenweth, Courtesy of A24.
Concrete Playground Trips
Book unique getaways and adventures dreamed up by our editors