Sydney Town Hall Has Temporarily Turned Into an Indoor Beach Complete with 26 Tonnes of Sand
Playing Sydney Festival and contemplating climate change, award-winning Lithuanian opera 'Sun & Sea' follows holidaymakers sunbathing on the sand.
Film festival hubs, Robert Pattinson, writers fests, Spike Lee, Bridgerton-inspired balls, the Iron Throne: these are just some of the things — and people — that've popped up at Sydney Town Hall in recent years. But filling the inner-city venue with 26 tonnes of sand is solely the domain of Sydney Festival 2023, all thanks to acclaimed Lithuanian opera Sun & Sea.
Where there's both rays of golden natural light beaming down from above and the ocean, there's usually sand, of course. This award-winning show, which was written and created by Lithuanian artists Rugilė Barzdžiukaitė, Vaiva Grainytė and Lina Lapelytė, uses so much of the granular substance that it turns Sydney Town Hall into a temporary indoor beach. That's the opera's setting as the durational performance runs on a 60-minute loop, following holidaymakers sunbathing and exploring the climate emergency in the process.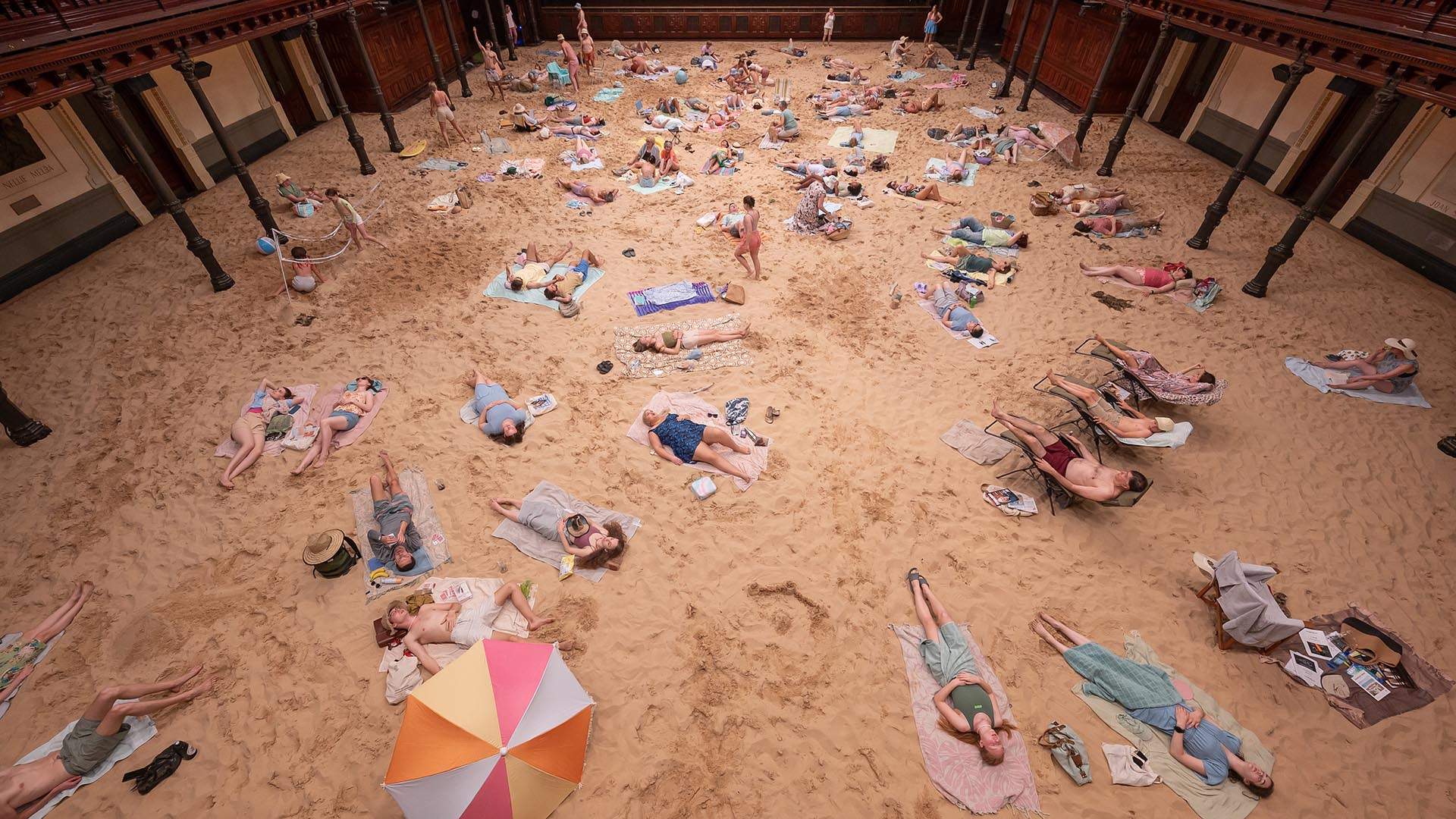 Attendees can expect to hear the show's beachgoers singing elegies, too, about their lives and the changes they see in their natural surroundings. In this production, that world is ending as its characters spend a lazy afternoon by the shore. Expect to see swimwear, towels, hats and umbrellas aplenty, too, plus beach balls, nets to hit them over and people enjoying all of the above.
While Sun & Sea won the Venice Biennale's Golden Lion in 2019, its Australian premiere — and exclusive — presentation doesn't just repeat the same thing that worked overseas. This local run has enlisted Sydney clubs and choirs to make the performance as specific to the city, and to its IRL beaches, as possible.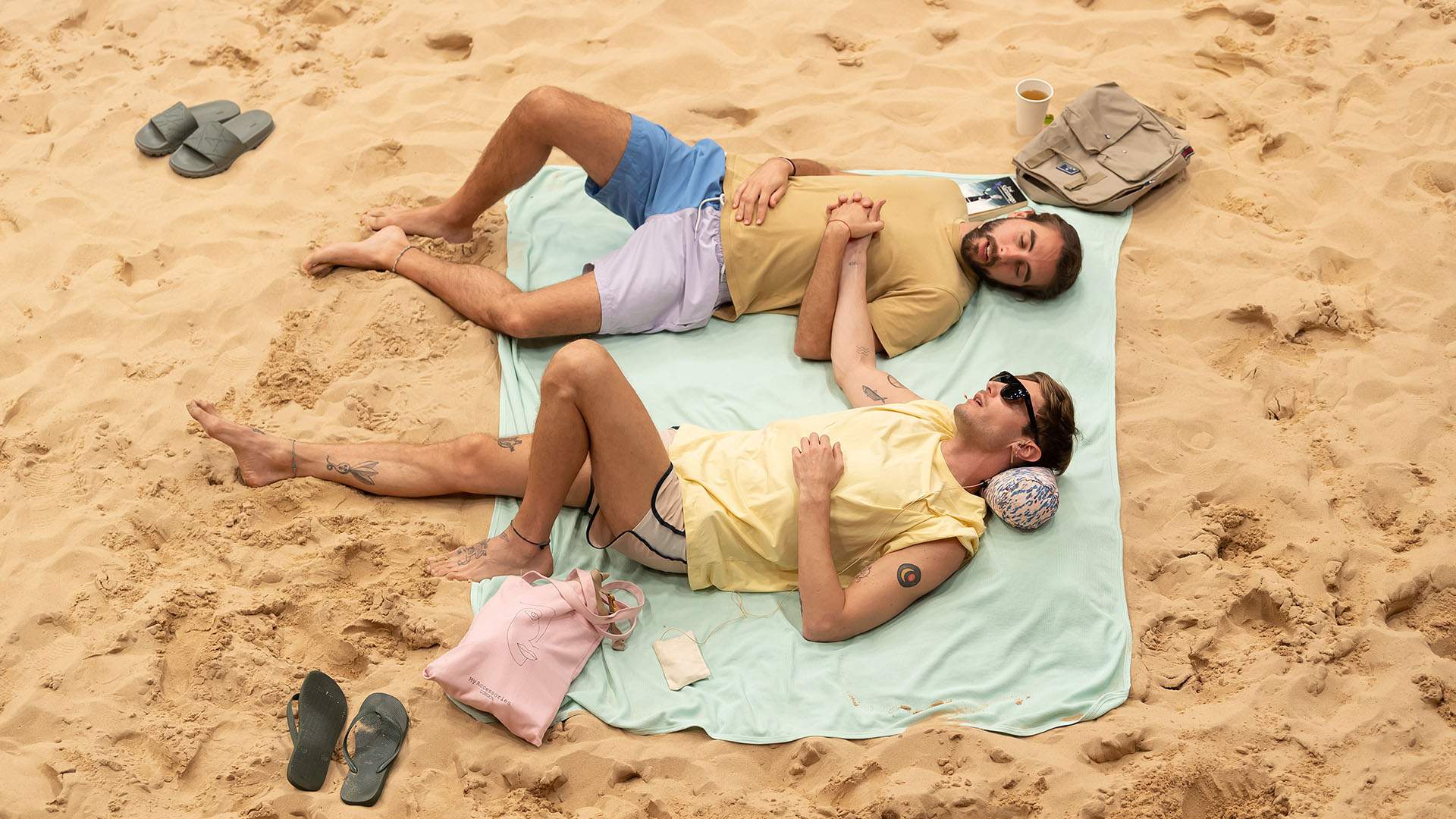 From the imagery alone, the end result is a sight to behold — which opera attendees can in the round, looking down from the balcony above, across the show's three-day run from Friday, January 6–Sunday, January 8. That said, if you're keen to see what a famed Sydney building looks like as a beach, and just to enjoy everything that Sun & Sea has to offer, you'll need to already have a ticket. At the time of writing, the production's full Sydney Festival run is sold out.
One of Sydney Festival's big drawcards, Sun & Sea sits on a lineup curated for the second time by Artistic Director Olivia Ansell, and boasting 748 performances across 54 venues. That includes more than 100 unique events, 26 of which won't cost attendees a thing. And, there's 18 world premieres and 14 Australian exclusives — aka shows that you'll need to travel to Sydney to see if you don't live there, because they won't pop up elsewhere, such as the also visually spectacular Frida Kahlo: Life of an Icon multi-sensory art experience.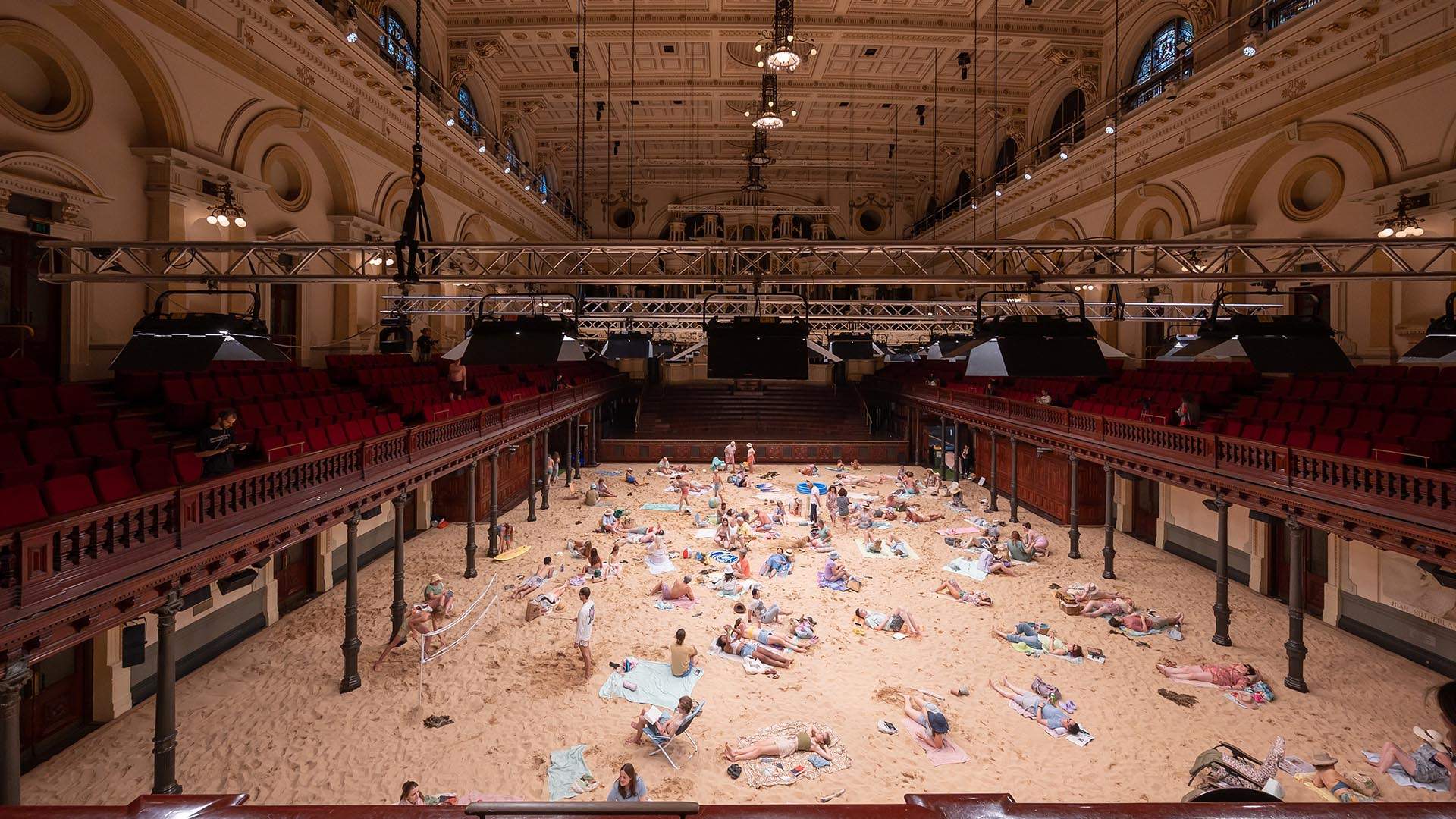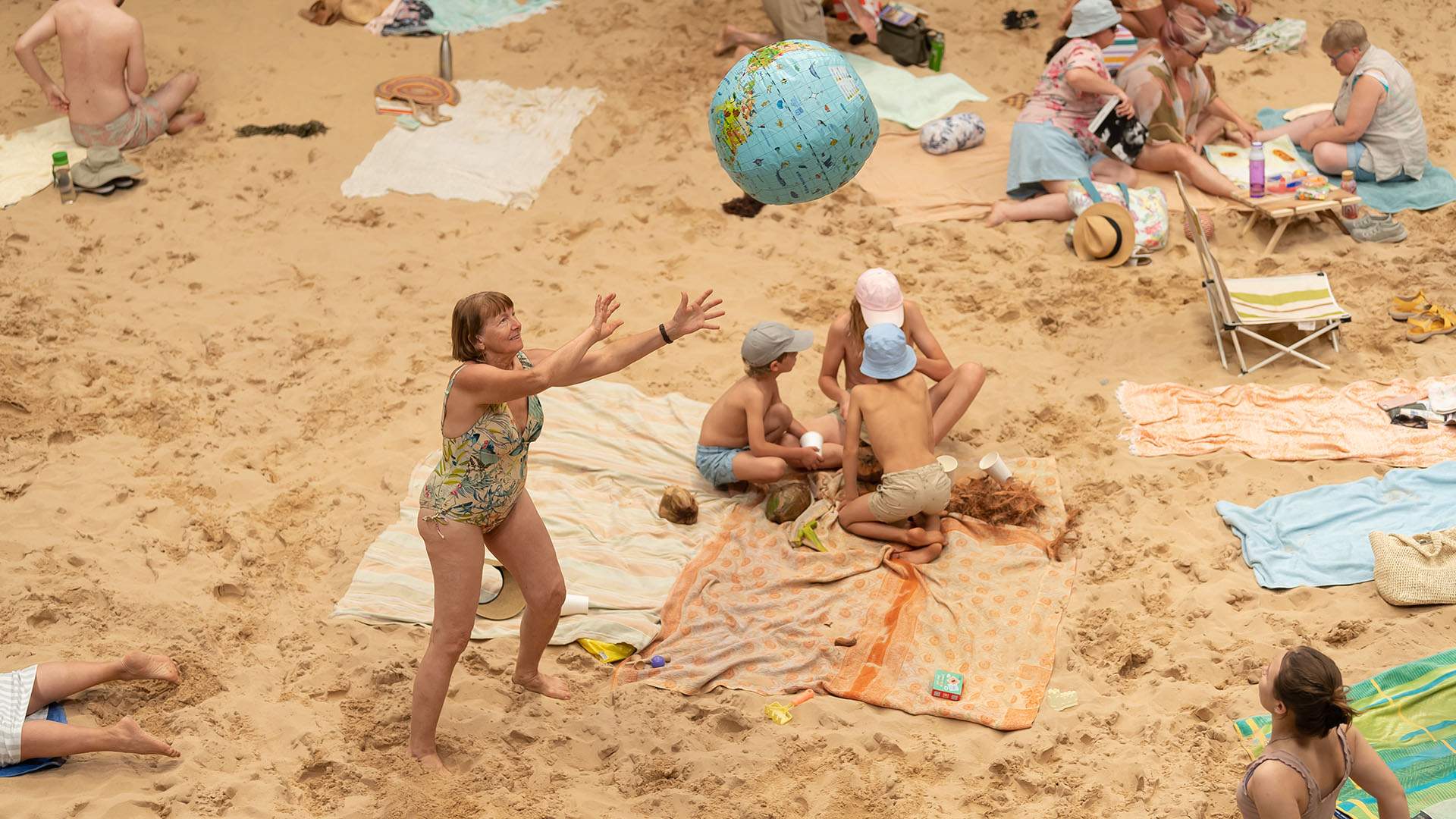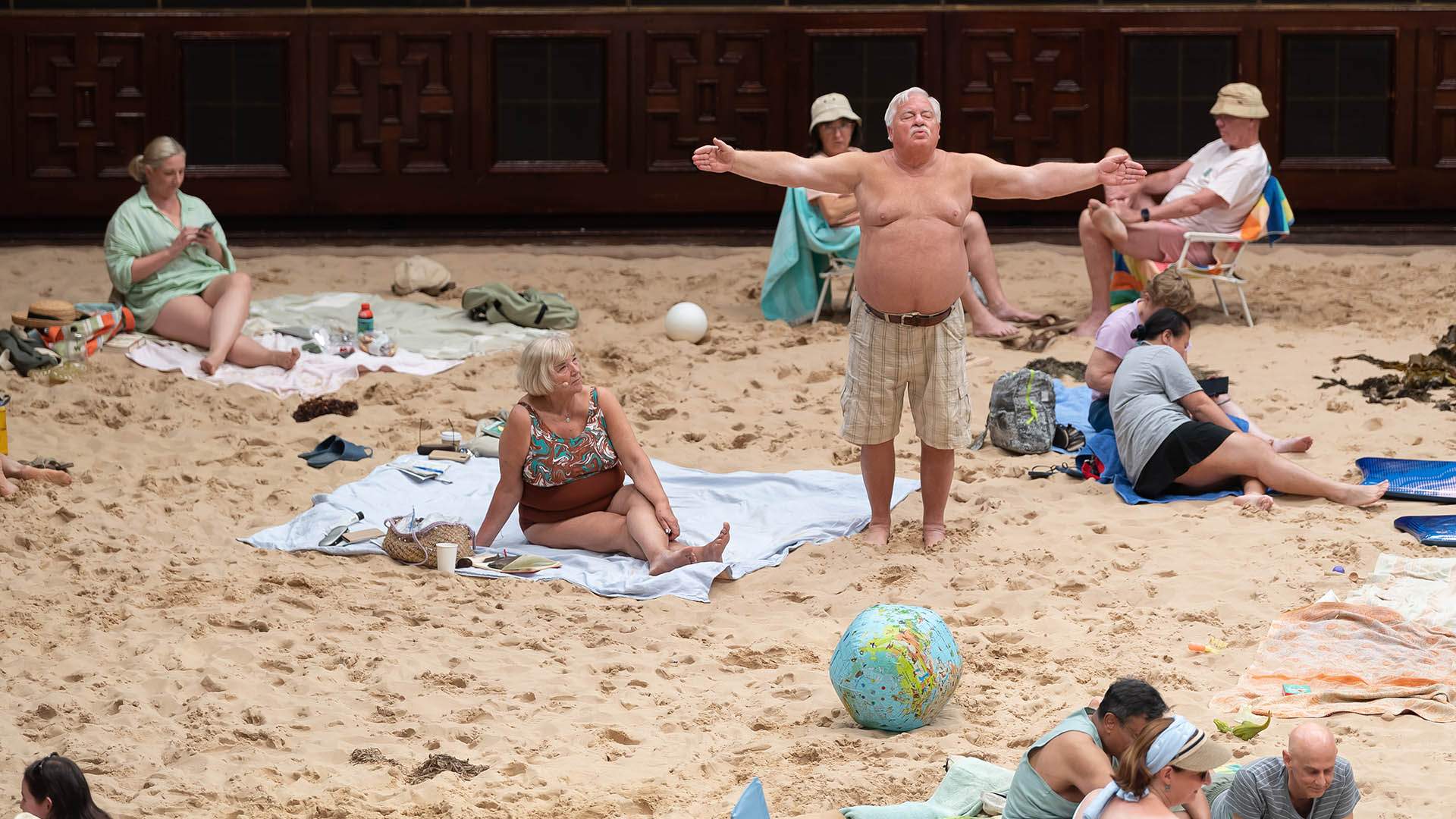 Sun & Sea runs from Friday, January 6–Sunday, January 8 at Sydney Town Hall, 483 George Street, Sydney.
Sydney Festival 2023 runs from Thursday, January 5–Sunday, January 29 at venues across the city. For further details and to buy tickets, visit the Sydney Festival website. 
Looking for other Sydney Festival highlights? We've rounded up nine standout events under $50.
Images: Wendell Teodoro.
Concrete Playground Trips
Book unique getaways and adventures dreamed up by our editors