Get Ready to Cringe: The Trailer for 'I Think You Should Leave with Tim Robinson' Season Three Is Here
Jason Schwartzman, 'The Bear' star Ayo Edebiri and the returning Will Forte are among the sketch-comedy gem's latest guest stars.
Coffin Flop fans, rejoice — we don't yet know if world's wildest supremely fictional TV series will make a new appearance when I Think You Should Leave with Tim Robinson returns for season three, but something else just as absurd and wonderful will either way. Will Corncob TV earn another mention? How awkward will this Netflix sketch comedy's namesake get? Which examples of the absolute worst behaviour will it satirise? Do you need to slop up some steaks while watching? How slicked-back is your hair right now? Expect to answer all of this and more on Tuesday, May 30.
Baby, baby, baby, that's when one of the best comedies currently being made will return with six new episodes, as led by Detroiters star Tim Robinson. His surreal comic stylings have already gifted viewers hot dog suits, Garfield houses, tense plane encounters and babies who know you used to be a piece shit, and he has plenty more in store as the just-dropped trailer for the third season teases.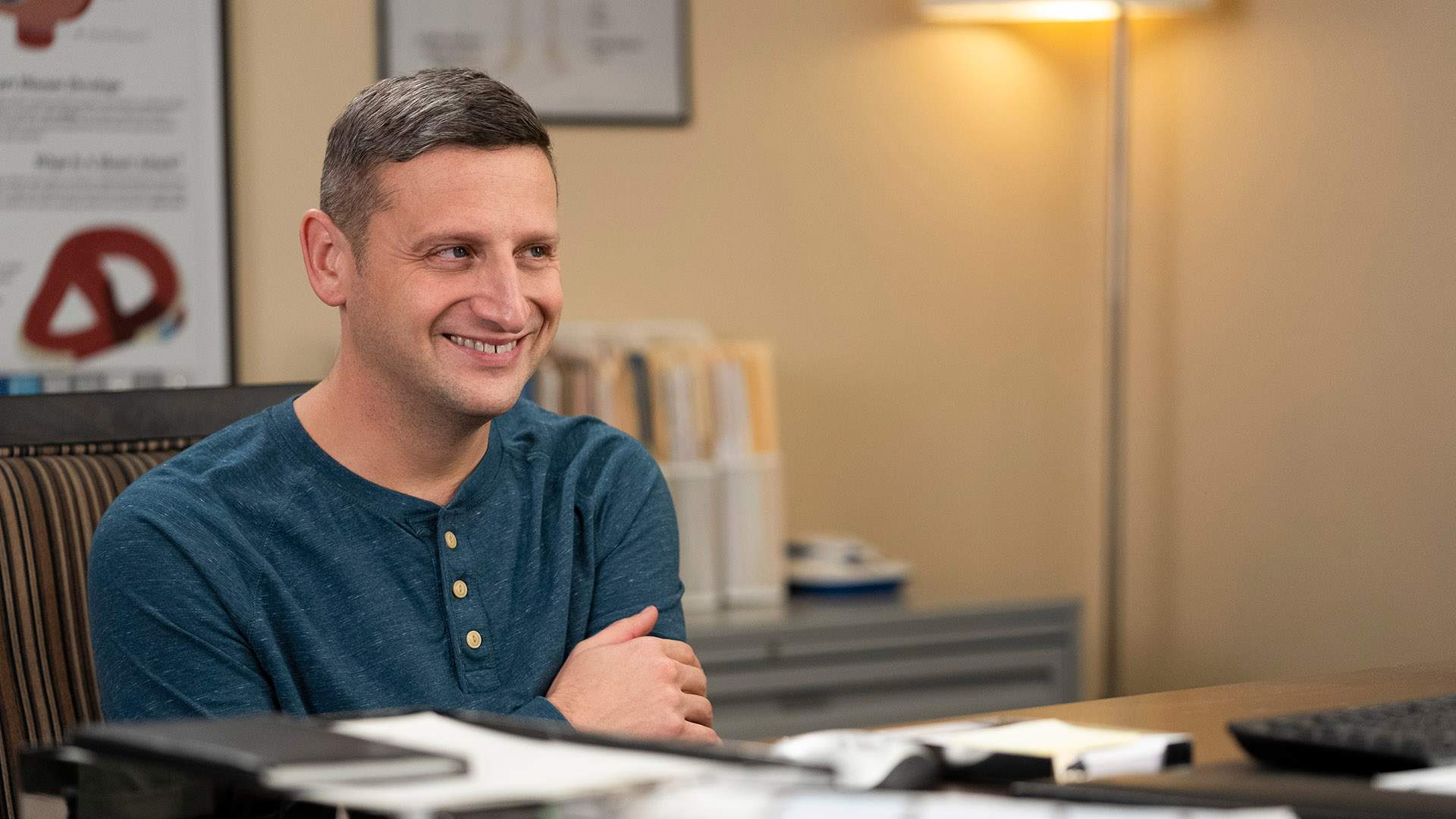 I Think You Should Leave with Tim Robinson first arrived in 2019 when, on one otherwise normal day, folks sat down on the couch, switched on their televisions, started scrolling through Netflix and came across an instant cult-hit comedy. The best sketch comedy of that year, and one of the best TV shows in general, too, the series' first season was ridiculously easily to binge — and flat-out ridiculous. You don't even need two hours to get through all six episodes but, once you're done, you'll wish that it went for at least twice as long.
When season two arrived in 2021, it was just as phenomenal. OTT, hilarious, finding gags about a secret excuse to help men explain away pee stains on their pants, plus quite the loud and lurid shirt, and then a daggy hat — that's this series. Absolutely no one excavates, explores and satirises social discomfort with the gusto, commitment and left-of-centre viewpoint of Robinson, with his skits diving headfirst into excruciating situations, dwelling there and letting them fester.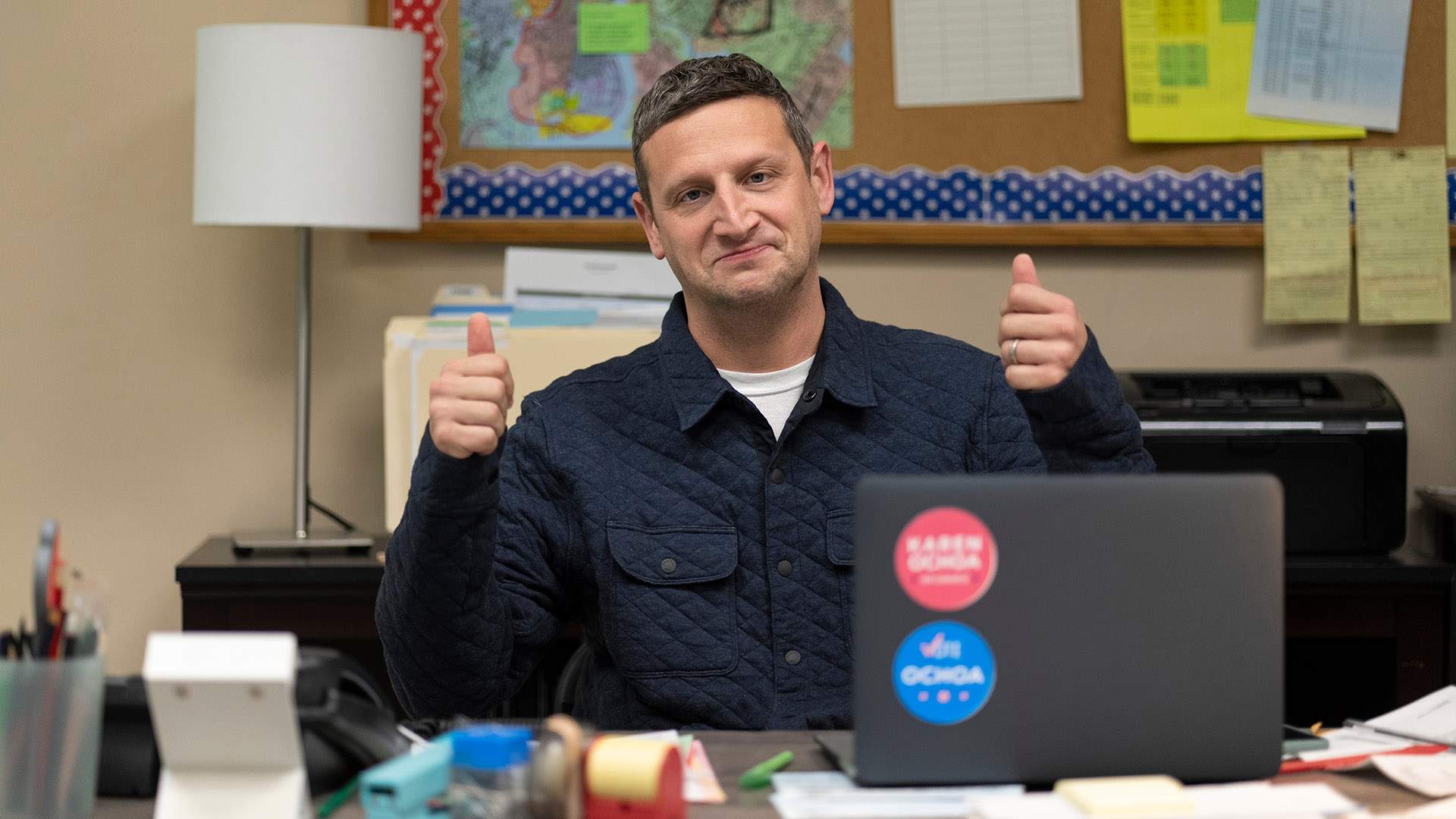 It's no wonder that the former Saturday Night Live comic has a hit on his hands. Just try looking away from his flexible facial expressions alone. That proves the case in the sneak peek, which is filled with multiple fake game shows, adult babies, fedoras, crying and Robinson at his silliest, and will already get you cringing as it's 100-percent designed to do.
In season three, Robinson will again be joined by Will Forte (Weird: The Al Yankovic Story), plus everyone from Jason Schwartzman (I Love That for You) and Fred Armisen (Barry) to Ayo Edebiri (The Bear) and Tim Meadows (Poker Face). Sam Richardson (The Afterparty) is also back, once again giving Detroiters devotees a glorious reunion.
The series also boasts some big names off-screen, with The Lonely Island (aka Brooklyn Nine-Nine's Andy Samberg and his regular comedy partners Akiva Schaffer and Jorma Taccone) its executive producers.
Check out the trailer for I Think You Should Leave with Tim Robinson season three below:
I Think You Should Leave with Tim Robinson's third season will be available to stream via Netflix from Tuesday, May 30.
Images: Terence Patrick, Netflix.
Concrete Playground Trips
Book unique getaways and adventures dreamed up by our editors