Butler Wine Bar
The Lune Croissanterie crew has opened its first-ever wine bar, setting up shop next door to its South Brisbane bakery.
Pairing croissants with wine mightn't be anyone's usual food-and-booze combo, but it's now exactly what The Lune Co serves up. The company behind New York Times-approved bakery Lune Croissanterie isn't dishing them both up together, however. Rather, Lune has branched out beyond its impressive pastries, launching its first vino-pouring bar in Brisbane.
Since Thursday, July 7, South Brisbane's Manning Street is home to Butler Wine Bar, with the Lune crew expanding its local remit. The company only set up its first Lune Croissanterie in August 2021 — the first beyond its Melbourne base, even before making a permanent home in Sydney — and it's clearly loving its in the Sunshine State. Also in July, a Lune CBD outpost will open its doors in Burnett Lane, too.
At Butler, which was first announced late in 2021, Brisbane will score a neighbourhood bar that's aiming to be accessible both in price and in mood. In other words, Lune's Kate Reid, Nathan Toleman and Cameron Reid are applying the same approach that's made their flagship chain such a hit, just in a new realm. The trio all have plenty of experience in hospitality beyond Lune's famed croissants, after all, with Kate Reid and Toleman meeting while working at Melbourne's Three Bags Full, Cameron Reid running Sydney bar Ching-a-lings, and Toleman's Melbourne resume also including Top Paddock, Higher Ground, Hazel and Dessous.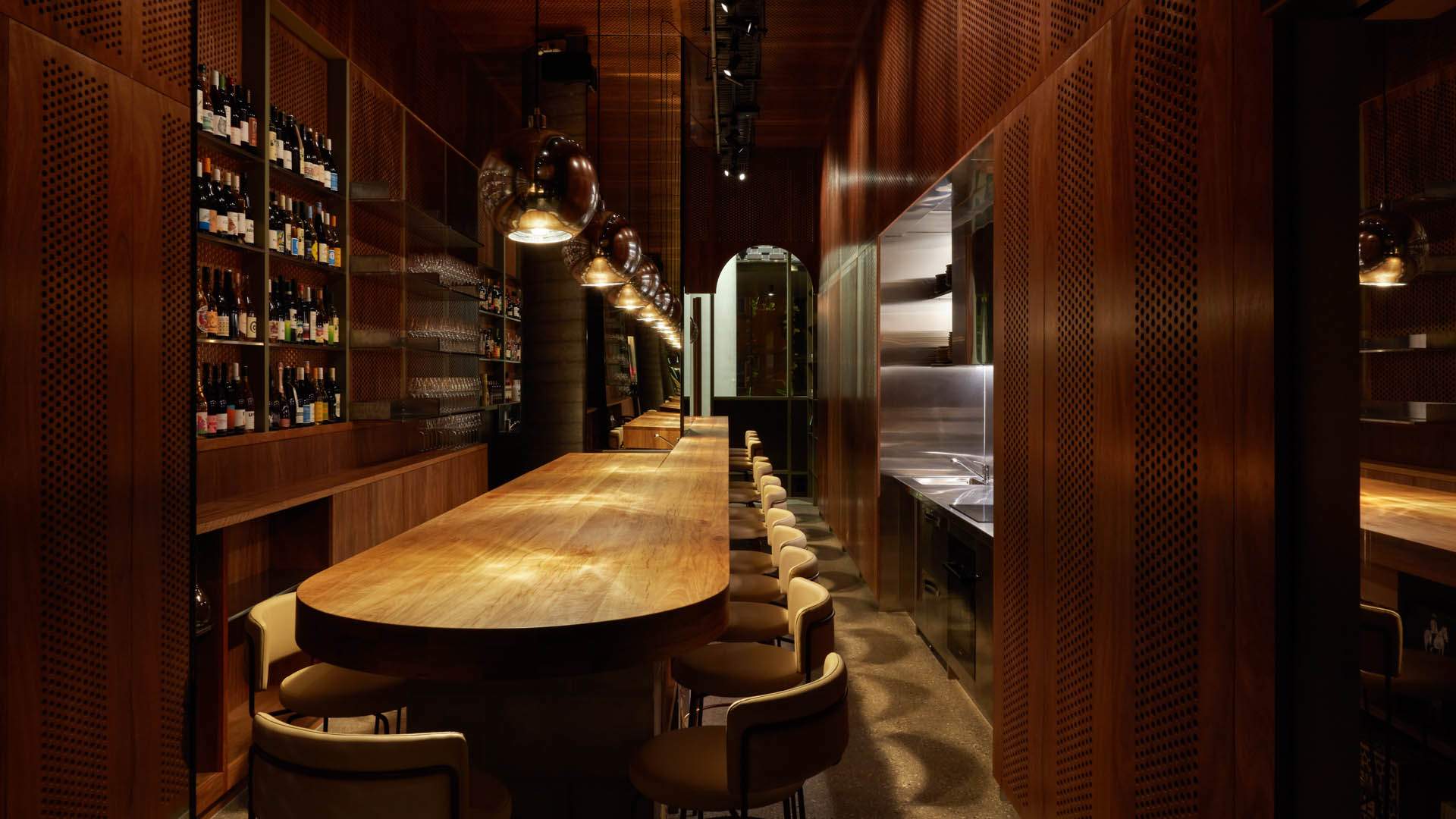 A long, cosy space that seats 30, Butler features dark hues courtesy of Hogg & Lamb — doing the design honours as they did with Lune Brisbane, and also Bar Alto and The Sound Garden. Patrons can try to grab a banquet table at the back of the room, although expect them to be popular. There's also the long communal bar, plus al fresco seating to make the most of Brisbane's climate.
On the menu, the focus is on premium drops and sustainable producers. "We're always focusing on what's closest to home. If someone in Brisbane or Queensland is dropping a good drop we want to see it, the same with fresh and interesting produce. If it's not local, we love a focus on regenerative agriculture and the impact the farmer/grower/winemaker is having," explains Butler.
Drinks-wise, vino is the big feature, of course — although beers, spirits and cocktails also feature, including miso caramel old fashioneds and pumpkin highballs.
And, as for what you'll be eating, options include oysters with a kombu mignonette, prawn tartare, mushroom tarts, chicken liver parfait, and jamon iberico with ricotta and persimmon.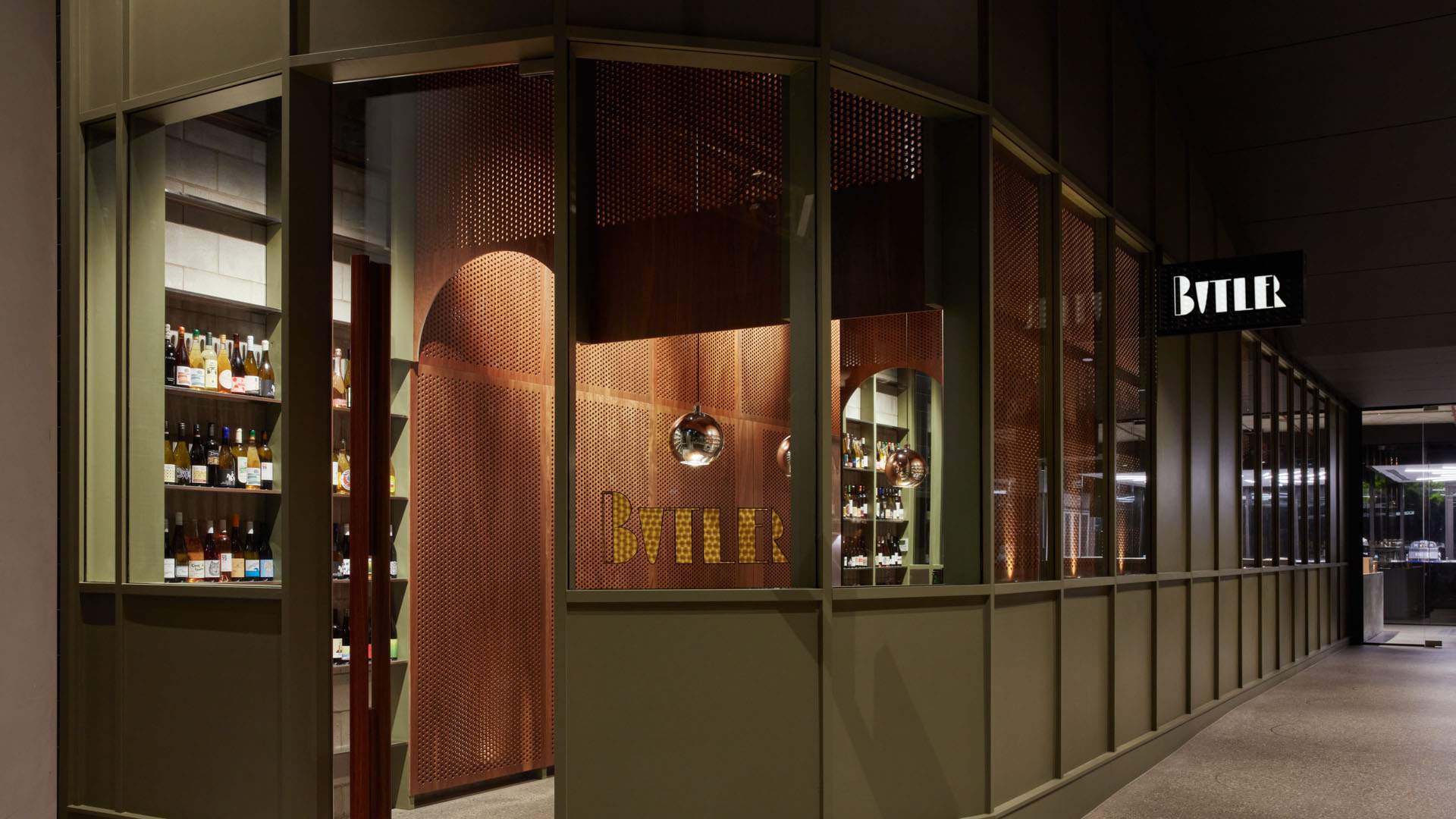 Concrete Playground Trips
Book unique getaways and adventures dreamed up by our editors