FOOD & DRINK
Death and Taxes Brisbane
This old-school bar hidden down a laneway serves up 500 whiskeys and plenty of cocktails.
Death and Taxes Brisbane
This old-school bar hidden down a laneway serves up 500 whiskeys and plenty of cocktails.
On the outside, Death and Taxes leans into its name — the first part, at least. Painted black, the Burnett Lane venue is presided over by a giant mural of the grim reaper, as well as a wall filled with lions. Complete with carved wooden doors with lion door knockers, it's an entrance that makes a statement.
Step inside, and the dark colours continue. Eager drinkers will also find leather armchairs, padded green booths, mosaic tiling, wooden floors and lit candles, befitting the site's old-school whiskey bar feel. The heritage-listed site dates back to 1824, so part of that vibe just comes naturally with the territory. The overall relaxed, classic, inviting and eclectic atmosphere is only part of Death and Taxes' appeal, though.
A wall filled with 500 whiskeys (and whiskies) causes plenty of excitement on its own, naturally. Rove your eyes across the lines of bottles behind the bar, choose one, and start sipping your whiskey of choice. A hefty selection of gin and rum also awaits. And, if you're after something boozy but lighter, you can opt for wine, sparkling or a range of beer on tap.
If you're a cocktail fan, you won't be disappointed either — there's 30 to choose from, including new takes on old favourites and more creative options. The Green Man ($24) combines two types of whiskeys, dry white port, pandan and crème de menthe, while the Stone Soup ($22) blends gin, peach, fino, bitter orange, maple and goat milk. Or, try The Huntsman ($22), with whiskey, manzanilla, benedictine and apple caramel.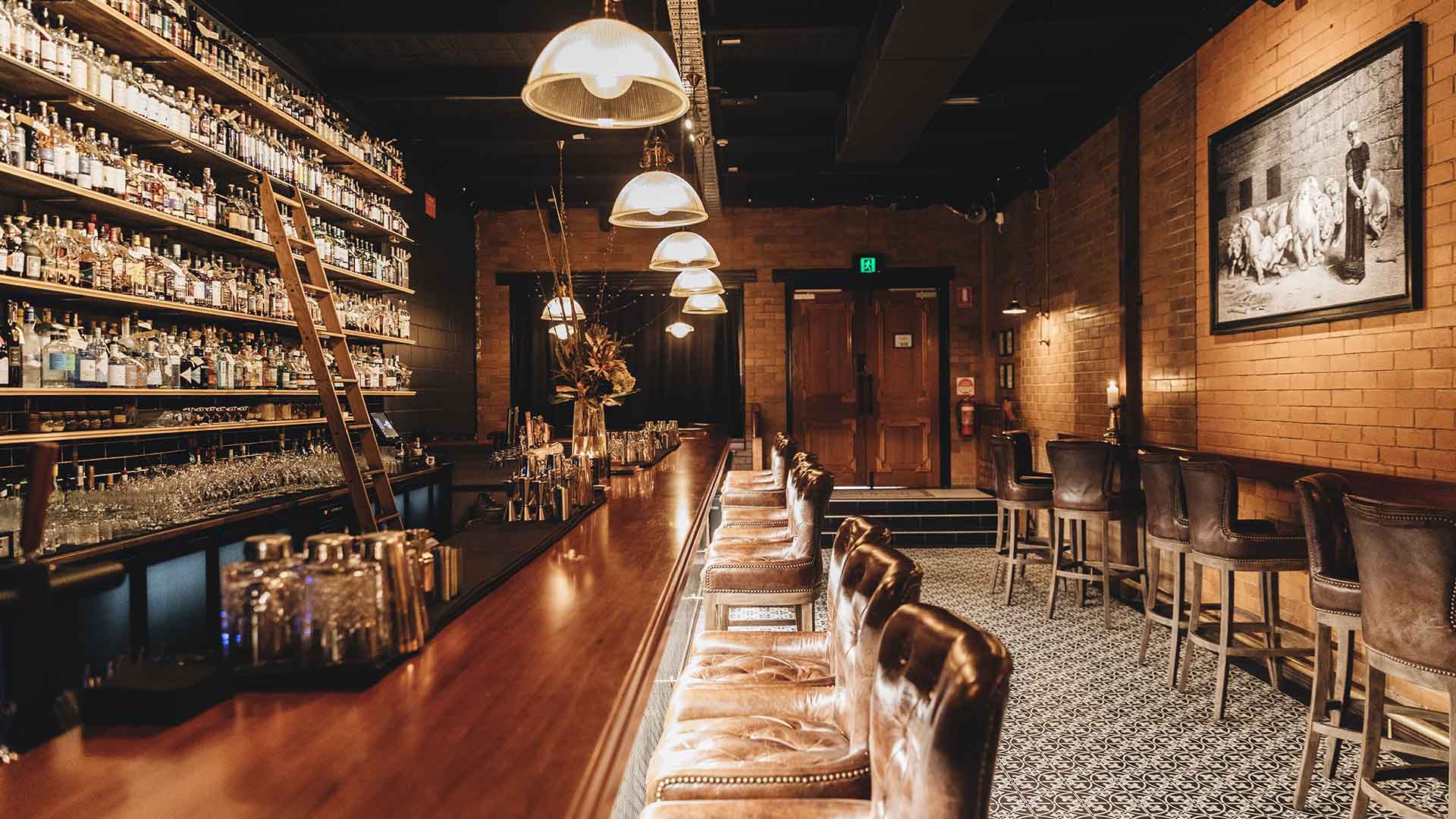 Of course, you'd expect all of the above given Death and Taxes' pedigree, with the CBD bar marking the latest venture from the folks behind Cobbler, Savile Row and Finney Isles.
Open from 4pm daily, the 2019 newcomer has also recently added a deck seating area out the front — so you can knock back your tipple of choice while soaking in the afternoon laneway air.
Food & Drink

Friday, January 1 - Sunday, February 28

Various Brisbane venues

Food & Drink

Monday, January 11 - Friday, January 22

Various Brisbane venues

Food & Drink

Friday, January 1 - Sunday, January 31

Various Brisbane venues