Honto
Enjoy Japanese eats from the Longtime team in The Valley.
Ice cream-style drumstick cones filled with tuna and avocado, prawn doughnuts with kimchi mayo, lobster katsu sandwiches and whole snapper karaage — they're just some of the inventive dishes on the menu at Fortitude Valley's new Japanese restaurant, Hôntô.
While Brisbane boasts plenty of Japanese eateries, this addition to Alden Street adds a unique twist to the country's culinary staples, as the above highlights demonstrate. Fancy grilled scallops with wasabi salsa verde, wagyu tartare, rice crackers made with chilli edamame or a few scoops of miso ice cream? They're all part of head chef Nathan Lastevec's creative lineup as well, along with a daily sashimi selection, tuna ceviche and raw scampi.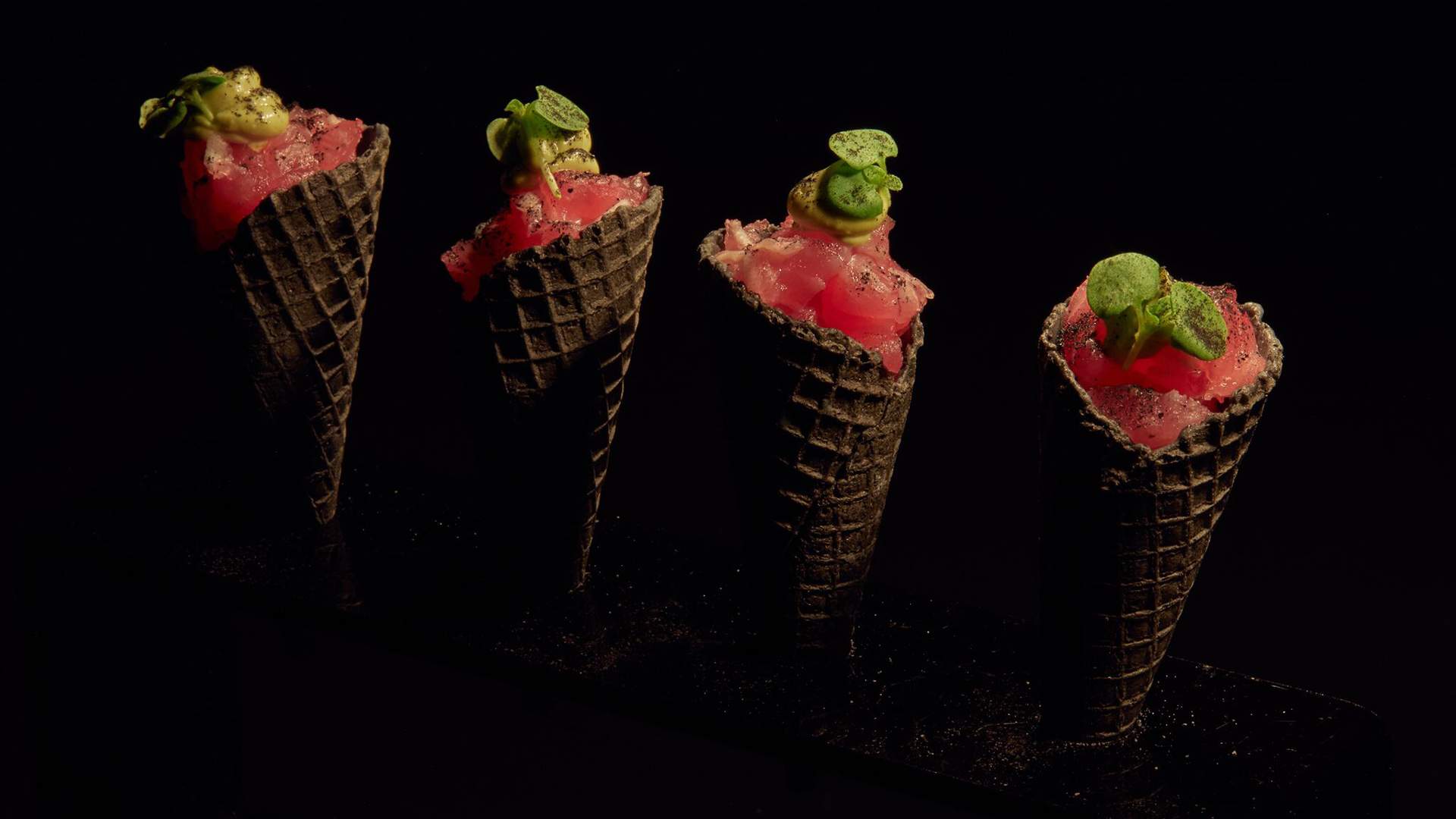 Open from 5.30–10.30pm Tuesday to Saturday, Hôntô comes from a team known for trying something different, with the venue a sister site to Longtime on Ann Street. Basically, where Longtime gives classic Thai cuisine a twist, Hôntô does the same with an exclusively Japanese focus — and with a range of rare Japanese whiskeys and sake to wash it all down with.
Indeed, in addition to the main dining room and raw dining bar, the restaurant features its own bar, ÔÔ. Like the rest of the place — which is accessed through a black door next to the loading dock for Matt Blatt Furniture — it's dark and moody, though it has quite the boozy range. As well as the types of tipples you'd expect to find in a particularly well-stocked Tokyo izakaya, there are more than 100 wines, plus cocktails, other spirits, liqueurs and craft beers.
And, food-wise, if you're keen to settle in for the long haul in Hôntô's backstreet surroundings, you can also opt for one or two banquets: a ten-dish feast for $55 per person, and a 12-dish version for $70 each.
Images: Natalie Hoo and Sam Thies.