FOOD & DRINK
Six Places to Host Your Next Long Lunch When You Want to Feel Extra Fancy This Summer
Elevate the weekend's big brunch catch up to a leisurely lunch with premium cocktails.
Six Places to Host Your Next Long Lunch When You Want to Feel Extra Fancy This Summer
Elevate the weekend's big brunch catch up to a leisurely lunch with premium cocktails.
SIX PLACES TO HOST YOUR NEXT LONG LUNCH WHEN YOU WANT TO FEEL EXTRA FANCY THIS SUMMER
in partnership with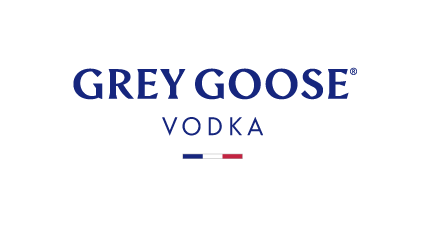 Elevate the weekend's big brunch catch up to a leisurely lunch with premium cocktails.
We've all been told to enjoy the little things in life, whether it's the first coffee of the day, a gorgeous sunset gleaming over the river or just spending time with someone you love. That's great, tried-and-trusted, always relevant and reliable advice — but sometimes we all want to splash out and enjoy a bit of lavishness as well.
One of the best ways to add some luxury to your day is also one of the simplest: the good ol' long lunch. What's more indulgent than ignoring work for a few hours, making time for yourself and your crew and sipping a few cocktails? Summer is the perfect time for it, too, given that the sun is beaming down, those drinks are extra refreshing and no one is in a hurry in Brisbane's sweltering heat. To help make your next midday meal particularly special, we've teamed up with the world's finest French vodka Grey Goose to pick six top spots to head to — and six beverages to enjoy while you're there.
6

It has been seven years since Public opened its doors at the business end of George Street, and it has been welcoming stylish Brisbanites ever since. Stop by for a quick drink at the bar, go all-out in one of the private dining rooms, or enjoy a long lunch in the leafy main eating area.

Get the season started with a raspberry mule (because the blend of lime, raspberries, ginger beer and Grey Goose vodka just screams summer) and prepare to be spoiled for choice with the food menu. You won't find gravlax sardines smoked in paperbark, pan-fried green pea gnocchi with lamb pancetta and hazelnut ganache with dehydrated chocolate mousse just anywhere in this town.

5

Hankering for an Asian-style feast? Then forget your local Chinese joint, which is great for a weeknight takeaway, but not for a luxe and leisurely lunch. Instead, mosey on over to Donna Chang — the fine diner found inside a heritage-listed art deco building on George Street.

Drawing upon Sichuan and Cantonese influences, Donna Chang's dishes include standouts like yellowfin tuna tartare and fried calamari with native pepperberry, or, naturally, the Donna Chang duck pancakes. You can also opt for live seafood, with lobsters and mud crabs available. Whichever dish tempts your tastebuds, a classic Grey Goose martini will help give your lunch a boost while you're getting cosy in one of the restaurant's pink booths.

4

At Eagle Street's swanky seafood spot, it's hard to know what's more of a drawcard: its selection of the ocean's finest, which spans 8–14 species each day, or its eye-catching view over the river towards the Story Bridge. Or, perhaps it's the very lengthy drinks list, which boasts a standout house punch made from Grey Goose vodka, Aperol, ruby grapefruit, lemon, fresh passionfruit and ginger beer.

Book a berth here when you're dressed your best and want a meal to match, whether that means oysters, seared scallops, salt and pepper lobster or oven-baked hapuka fillets in a coconut broth. The sharing menu is hard to pass up if you and your gang are really treating yourselves, with nine dishes costing $99 per person.

3

Some days, you just want to sit by the water with your mates, watch the world go by and quench your thirst with a few glasses of something special. Riverbar & Kitchen ticks all those boxes — and its Stone & Wood punch, which combines Grey Goose la Poire, Stone and Wood Pacific Ale, vanilla, passionfruit, strawberry and lemonade, is conveniently designed to share.

No one ever wants to leave this plush but casual Eagle Street Pier spot in a rush, which is hardly surprising given the location. While you're settling in, graze your way through three-layer dips and kingfish ceviche, grab a few prosciutto and prawn-topped pizzas between the group, or opt for crab linguini or barramundi with Asian greens from the mains menu.

2

Inspired by New York's steakhouses and decked out with the dark fixtures to match, Walter's is the place to flock to when you're in the mood for a decadent steak lunch. The house speciality, a prime Australian grain-fed piece of beef that's been dry-aged and cut in house, will set you back $59 — however it's considered one of the city's best for a reason.

While you're soaking in the old-school vibe, overlooking the Brisbane City Botanic Gardens and enjoying the scenic view, you can also pick from a menu that includes prawn cocktails, duck parfait, crayfish and three-cheese pumpkin pie. To wash it all down, we recommend the classic Grey Goose bloody mary — with the tomato and spice going just as well with either steak or seafood.

1

Since opening in late 2018, the Howard Smith Wharves precinct has become inner-city Brisbane's latest place to be. It's overflowing with food and drink options, but when it comes to kicking back, tucking into a delicious meal in an airy space and enjoying a glistening riverside vantage for a couple of hours, you'll want to make a date with ARC Dining.

Alanna Sapwell's menu keeps things light but satisfying, with the chef's choice lunch option giving you a taste of her favourite dishes (think barbecue squid, goose prosciutto, pork with caramelised witlof and a selection of cheeses). And because you'll be feeling both chill and bubbly, pair it with a Grey Goose Le Fizz, which is traditionally made with vodka, elderflower liqueur, lime and soda water.
Each Grey Goose bottle is distilled and bottled in France, and the high quality vodka has a 100 percent traceable production process, from crop to cork. Upgrade your Saturday long lunch by choosing the premium vodka in your classic cocktail.