ARTS & ENTERTAINMENT
Ten Brisbane Festival Experiences You Can Have For Less Than $30
Brissy's most anticipated arts festival has nearly 500 performances in its program — most of which are free.
Ten Brisbane Festival Experiences You Can Have For Less Than $30
Brissy's most anticipated arts festival has nearly 500 performances in its program — most of which are free.
TEN BRISBANE FESTIVAL EXPERIENCES YOU CAN HAVE FOR LESS THAN $30
in partnership with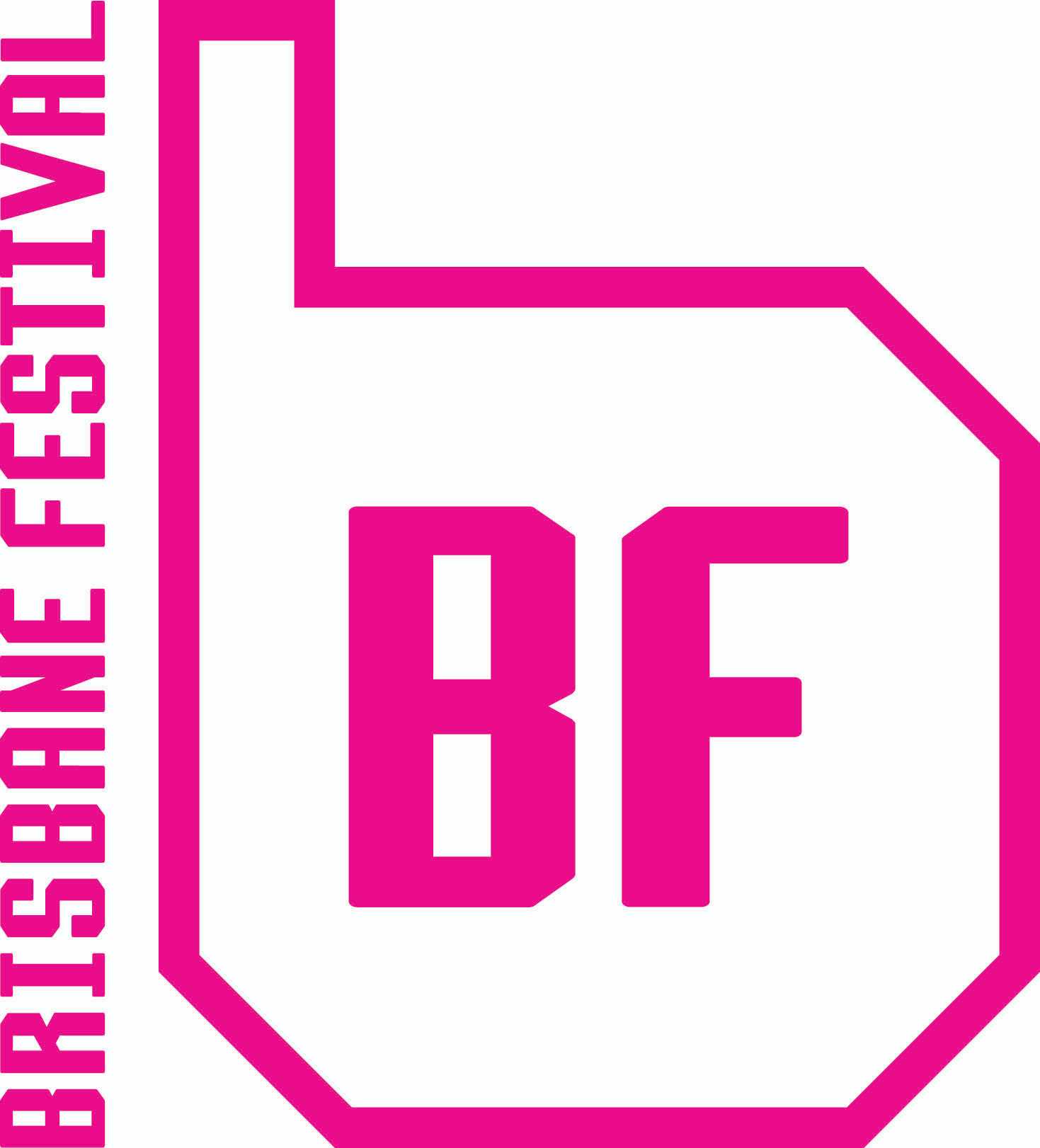 Brissy's most anticipated arts festival has nearly 500 performances in its program — most of which are free.
September's looking up, as Brisbane Festival returns from September 4–26 with a hopeful and joyful program of live music, dance, sexy literary performances and a huge light and laser installation. Artistic Director Louise Bezzina has ensured that no matter where you live in the city, this annual arts extravaganza can reach you, as intimate performances are planned across all 190 suburbs. There are 490 performances all up, 80 percent of which are free of charge, and most showcase the talents of local Queensland artists. There's a lot to wrap your head around in the program, so to help you make the most if it, we've partnered with Brisbane Festival to bring you a list of ten shows that are free or under $30. And though not every performance requires you to leave your house, Brisbane Festival is following strict COVID-19 regulations across its entire program — so all you need to do is relax and enjoy the show.
10

'Jumoo' means 'smoking' in the Turrbal language. And, after a whirlwind year, it's time to reset and start afresh. To open this year's Brisbane Festival, Yuggera and Turrbal man Shannon Ruska will lead a city-wide smoking ceremony on Friday, September 4 that everyone is invited to participate in. Ruska, who is the managing director of Custodianship of Tribal Experiences, will lead everyone into the three-week festival by peacefully cleansing the city, with respect to First Nations communities in Brisbane who've been custodians of the land for 65,000 years. This celebration is open to all ages and starts at South Bank and Roma Street Parklands.

Image: Atmosphere Photography

9

Every single suburb in Brisbane will be treated to its own intimate live music gig this September, as Brisbane Festival brings mini concerts to 190 postcodes creating music in the streets and concerts in cul de sacs. The free live music showcase was inspired by the community responses to the global pandemic, in which Italians sang on their balconies and Americans choreographed Tik Tok dances. So, from September 4–26, Brisbanites can set up chairs in their front gardens or driveways to listen to acoustic performances, classical music, cabaret singalongs and DJ sets — all without paying a thing. The lineup is pretty epic, with pop-up performances from Queensland Symphony Orchestra, Busby Marou, Eliza and the Delusionals, Jaguar Jonze, Sahara Beck, Tom Thum and Pink Matter (plus more).

8

Sunsuper Night Sky is a large-scale light and laser installation, with accompanying sound by acclaimed audio-visual artist Robin Fox. More than a dozen rooftops across Brisbane CBD will light up every Friday and Saturday night, from 7–9pm, during September — each one hosting an interconnecting and pulsing laser beam show set to an ethereal soundtrack. You'll be able to see it dance across the skies from vantage points across the city, so take an evening stroll or cycle to catch the light artwork from afar.

7

A highlight of this year's First Nations program is this new contemporary dance work choreographed by Bundjalung-Yugambeh, Wiradjuri and Ni-Vanuatu man Thomas E.S. Kelly. Silence is a call to arms. It's a spotlight on 250 years of colonisation and the lack of treaty with our country's First Nations people. Kelly says, "Australia remains the only Commonwealth nation that doesn't have a Treaty with its Indigenous peoples." The contemporary dance work is about 'the deafening silence under white noise' and how each generation has asked the same questions, receiving the same broken promises. There are five 55-minute performances of Silence at Brisbane Powerhouse and tickets start from $25.

Image: Kate Homes

6

Japanese-Australian artist Hiromi Tango has created a new fluorescent art installation that aims to bring joy and comfort to us all. Brainbow Magic is a continuation of Tango's art practice, in which she explores the therapeutic potential of light, colour and contour. The artist believes these elements can contribute to improved mental wellbeing, can ease anxiety, and help us feel more connected — things we'd all like to experience in 2020. The world-premiere art installation has a sister installation in the gardens of West Village, called Rainbow Circles (Healing Circles): luminescent arches in rainbow colours. You can see Brainbow Magic every day during the Festival from 10am.

Image: Hiromi Tango

5

Leah Shelton and Lisa Fa'alafi of Brisbane collective Polytoxic asked more than 100 Queensland artists to send in their memories of lockdown life, from apartment block isolation to endless Zoom calls. Polytoxic has taken those reflections and weaved them into a full-scale visual tapestry that'll be projected onto the 20-metre-high walls of Brisbane Powerhouse. The 'time capsule' of what we're living through right now tells the stories of those within the arts industry — including musicians, writers, poets, dancers and artists. And the beautiful projection work and accompanying soundscape is experienced alongside live performances. It's free to watch, and each performance lasts for half an hour. Head to the Powerhouse before 6.30pm or 8.30pm, Thursday to Saturday nights.

4

It's called hump day for a reason. This September, spend Wednesday night curled up at home with three sexy little audio stories pinged directly to your phone. Benjamin Law, Krissy Kneen and Mandy Beaumont have written steamy, tongue-in-cheek stories in partnership with The Good Room. On Wednesday, September 9, listen to the story of a call girl working in West End who receives a call from a young gent looking to dominate; on Wednesday, September 16, a retirement home resident plans a covert reunion with her swarthy husband; and on Wednesday, September 23, enter the world of after-hours hairdressing and erotic queer fantasy. You can book into three timed sessions (8pm, 9pm and 10pm) every week. It's strictly adults-only, and each 'call' is $15.

Image: Joel Devereux

3

Created specially for Brisbane Festival, Arc is a brand-new dance performance by Australasian Dance Collective. Thirty young dancers will move together, and individually, to express what it means to be human beings that strive for purpose and unity — an especially poignant theme after mass isolation and confusion. The world-premiere 30-minute performance is free to watch, and will take place at South Bank from 5pm on Friday, September 18 and Saturday, September 19. Created by Australasian Dance Collective's Artistic Director Amy Hollingsworth, the dance features a new score from award-winning composer Wil Hughes. It's suitable for all ages.

Image: David Kelly

2

Every Friday night during Brisbane Festival, you can don your most glittery get-up and hit the d-floor with artist Neridah Waters and the Common People Dance Project. You'll have all the space you need to bust a move, as each person is encouraged to find their four square metres and dance like 2020 wasn't the s**tstorm it's turned out to be. Waters wants to give the public a chance to shake it off, shimmy through the pain, and ultimately connect with our fellow humans. It's an all-ages affair, and you should expect audience participation games, too. Head to Flowstate at South Bank Parklands from 6.30pm on Friday, September 4; or from 6pm on September 11, 18 & 25. There are three dance-offs per Friday night.

1

Representation, body image and the cut-throat nature of the dance industry are the themes explored by this all-female dance collective in five 45-minute dance performances at Brisbane Festival. Wanida Serce, Amy Zhang, Monika Stojevski, Floss Moloney and Kimberley Smit make up Pink Matter — a diverse dance group with industry experience ranging from teaching Groove Therapy classes to performing at Australia's Got Talent and the Commonwealth Games. Their world-premiere performance brings together street dance and hip hop with strobe lighting and haze effects to bring you an uplifting show of girl power.

Image: Ben Garcia
Brisbane Festival runs from September 4–26. See the festival's website for more details of its three-week program.
Top image: 'Arc', David Kelly.