DESIGN & STYLE
Barber Girl Is Your Down-to-Earth Alternative to Expensive Hair Salons
Barbers are no longer only for the boys.
Barber Girl Is Your Down-to-Earth Alternative to Expensive Hair Salons
Barbers are no longer only for the boys.
---
Hair: we all have it, we all need to cut it. But for women in particular, it can also be a considerable drain on the bank balance, even if all you want is a simple trim. In Brisbane, that age-old problem is no more.
A new addition to Bulimba, tucked behind Oxford Street's bustling shopping and restaurant strip, Barber Girl offers women the solution they've been waiting for. As the name suggests, it's a ladies-only cutting salon. Getting a haircut no longer cost a fortune or takes up an entire afternoon. No, you're not dreaming.
Barber Girl is the brainchild of owner Rachelle Pelecas, a veteran of the hairstyling trade at The Men's Lounge Barber in Paddington. In her seven years running the Latrobe Terrace shop with her husband Steve, she routinely saw women seeking a cheaper, quicker alternative to the usual salon treatment.
"We kept getting asked on a daily basis," Pelecas advises. "I think women were getting a little disgruntled that there wasn't something for them." From that experience, an idea was born, and in January, it became a reality.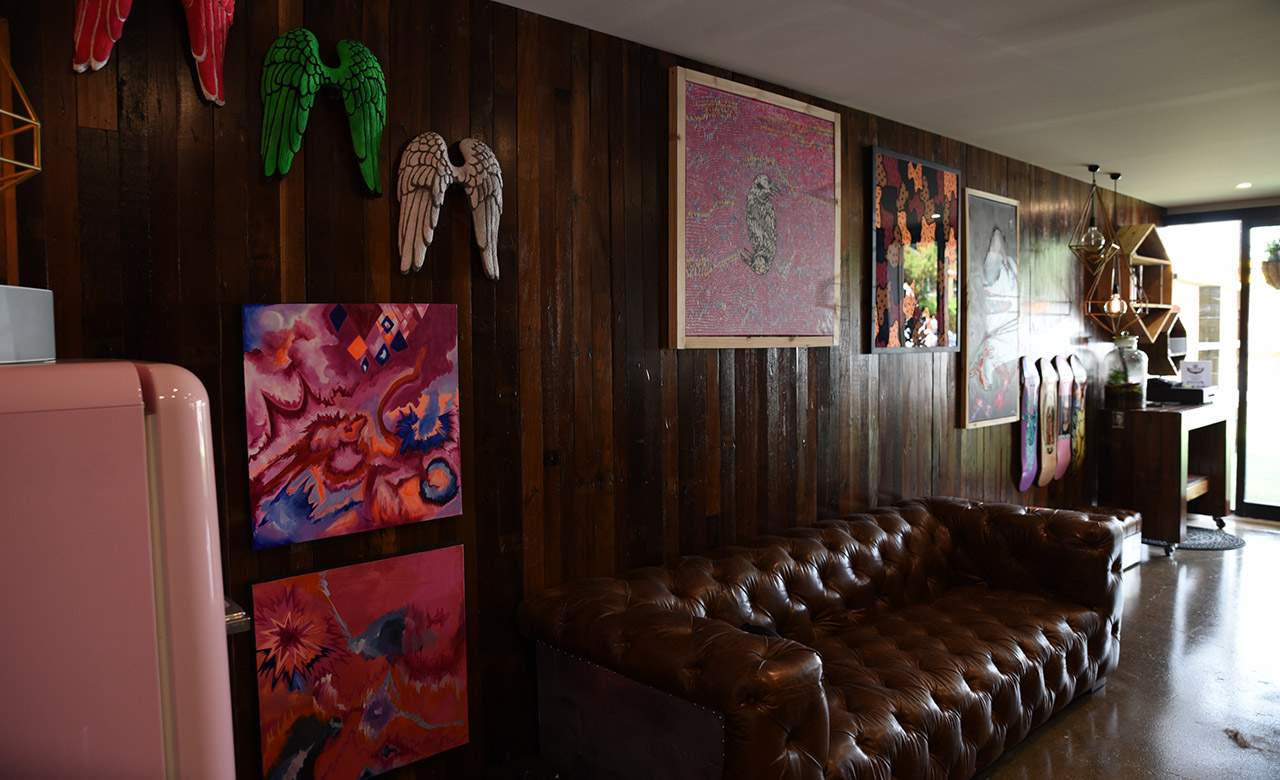 Open from Tuesday to Saturday, Barber Girl offers a cut, dry and style package for all ages and styles, with no appointments necessary. "Do you accept walk-ins?" a customer asks while Concrete Playground is in the store. "We only accept walk-ins," Pelecas answers with a smile.
That policy sees cider-sipping patrons typically in and out of the shop with freshly dressed tresses in around half an hour, depending on how busy it is. Everything on the menu costs less than $50, regardless of how long your locks are, with a split enz menz, side shave or a blowdry even cheaper still.
Amazingly, it's the first place of its type in Australia — and, as Pelecas's research has shown — possibly the world. "I haven't seen anything like this anywhere else," she explains, expanding that once she realised the demand was there, it was something she had to pursue.
"It is something unique, something creative and something different," she continues, and Barber Girl certainly looks the part. Everything in the store is custom-made, with much of it — the pipefittings under each sink, the wall shelving and the artwork, too – crafted by Pelecas herself. Other items, including the four pink barber's chairs that draw the eye to the centre of the room, were modified specifically for the shop.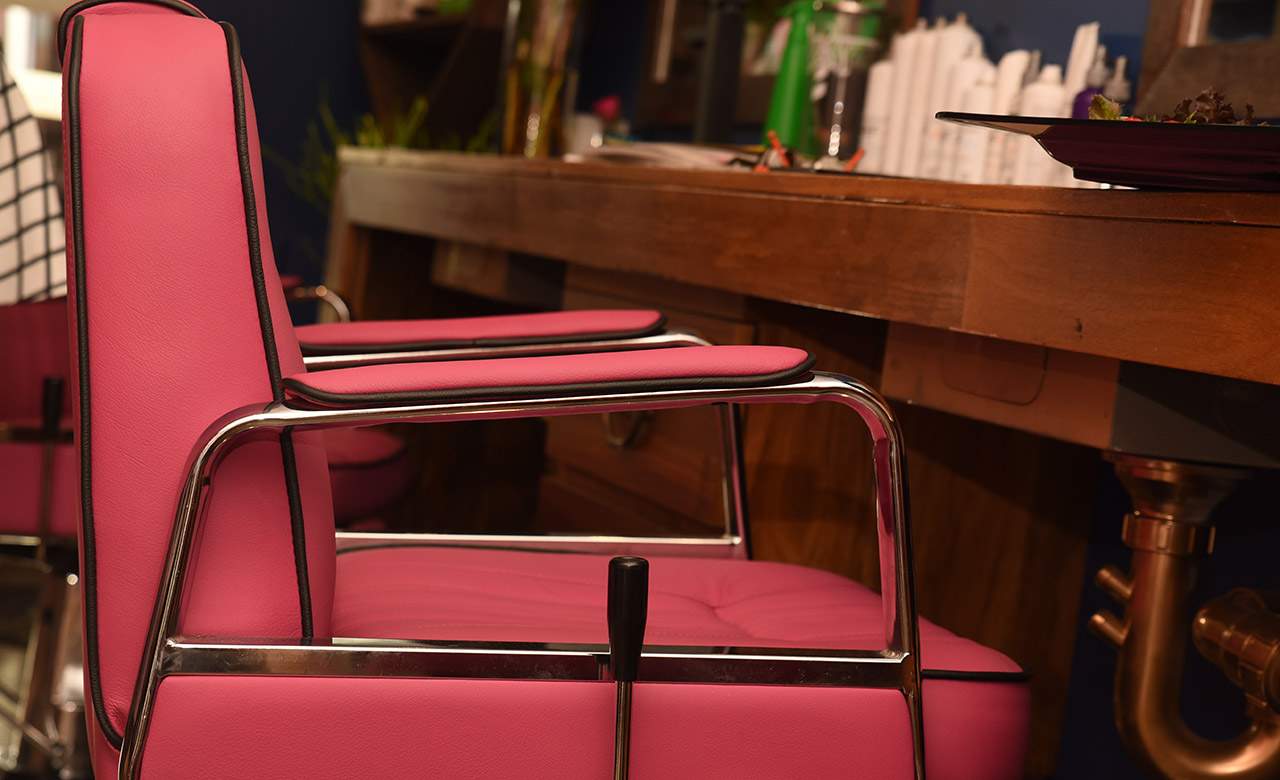 As well as applying her talents to the interior design choices and putting her studies in fine arts to use, Pelecas was particular about the Bulimba location. An east-side local, she lives close by, worked on Oxford Street while she was at university and her brother-in-law owns George's Barbershop around the corner.
"Bulimba has such a community feel," Pelecas notes. "This area is different in that there is more of a young presence." Their clientele reflects the diversity of the suburb, catering for all demographics. "We've had a 75-year-old in here getting her first haircut for 25 years, then someone young and hip, then two-year-olds getting their first haircuts.
In less than two months of trading, business has been booming, with word spreading around the city. "I've been quite surprised at how far some people are travelling to get here," Pelecas advises. Those wanting a fast, affordable and flattering new hairstyle — i.e. everyone — best get in quick and join them. You'll be uploading pics of your new 'do to Instagram in no time.
Find Barber Girl at Shop 9 Princess Street, Bulimba.
Published on March 20, 2015 by Sarah Ward