DESIGN & STYLE
German Supermarket Chain Has Plans to Open Three Huge Queensland Stores
The retail giant has plans to open stores in Toowoomba, Morayfield and the Gold Coast.
Coles, Woolworths and Aldi could be in for some stiff competition, as German supermarket giant Kaufland announces plans to open in Queensland. Having launched way back in 1984, the chain's owned by the Schwarz Group, which takes out the title of the fourth largest retailer in the world.
Now, with close to 1300 international stores under its belt, Kaufland wants a piece of the Aussie pie. Today it announced plans to open a whopping 14 Victorian stores — as well as three local one-stop supermarkets. The German giant has submitted applications to build supermarkets in Harristown, Toowoomba; Morayfield, Moreton Bay; and, reportedly, the Gold Coast.
Each site will be around 4000 square metres, with its own butcher, bakery and and an assortment of adjacent small businesses — think, nail salons, sushi bars and cafes. While its Victorian sites will also have a bottle shop, it's unlikely Queensland's will, due to the state's liquor licensing laws.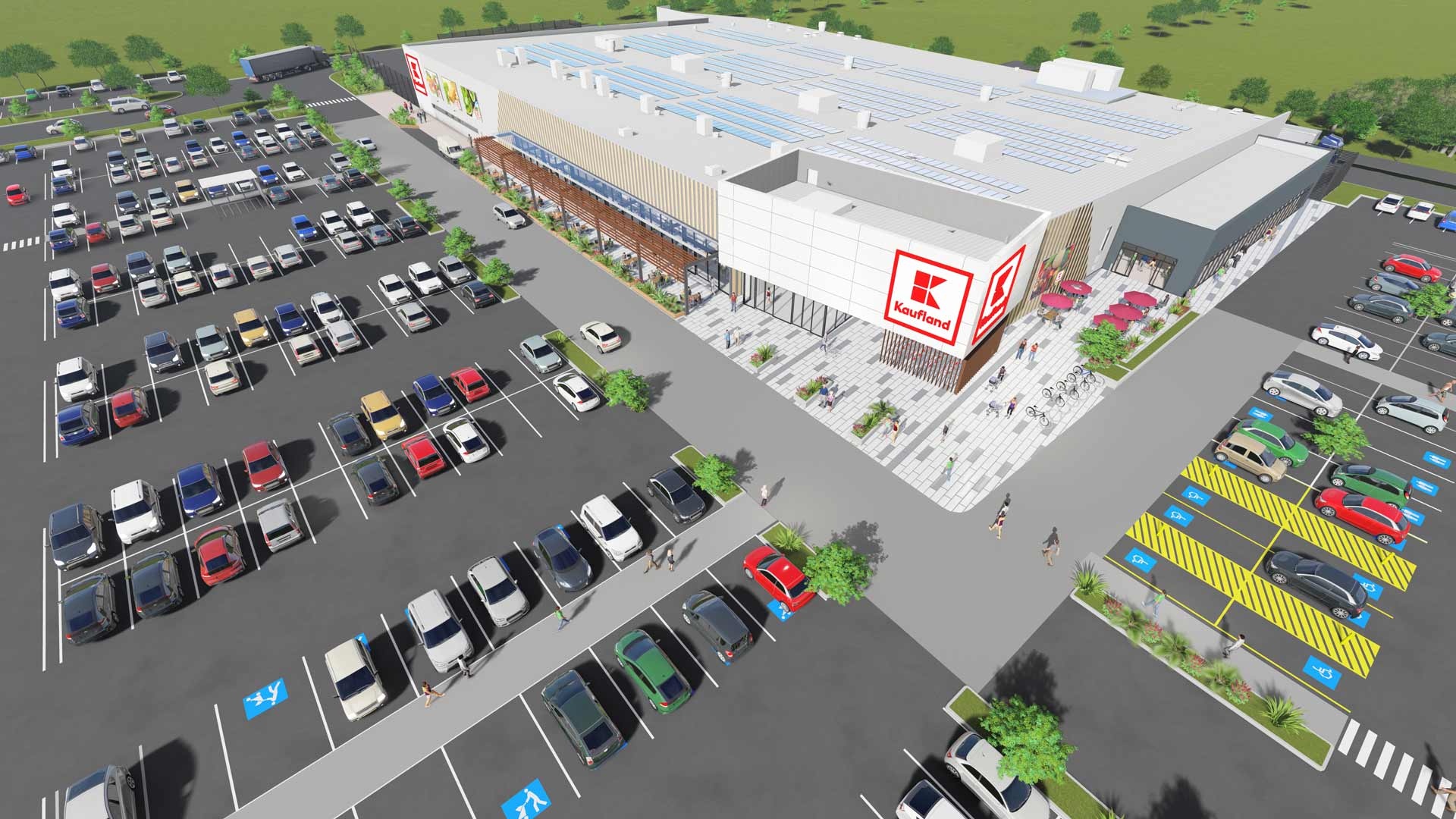 Kaufland has also kicked off construction work on a mammoth, 115,000-square-metre state-of-the-art distribution centre in Victoria, which will be the largest of its kind in the country.
Kaufland's website states it's out to 'disrupt the Australian retail sector', delivering competitive prices across a hefty range of food and non-food items.
Kaufland is slated to open in Harristown, Morayfield and the Gold Coast. We'll let you know as soon as opening dates are announced.
Published on August 29, 2019 by Libby Curran