DESIGN & STYLE
Organic Pad and Tampon Subscription Service Juuni Is Giving Away Free Period and Skincare Products
Try out the bleach-free, biodegradable period products and receive a free box and gift.
Nowadays there are subscription services for just about anything. Board Games? Check. Booze? Check. Legos? Check. Organic period products? You betcha. Meet Juuni, a subscription that delivers a customisable box of organic tampons, pads and liners to your doorstep each month.
If you're anything like us, every 28 days, you'll find yourself digging around the bottom of your bag or making a desperate run to the convenience store. To help save you from the stress of being caught out — because, face it, periods are stressful and annoying enough as they are — founder Erica Stewart created a line of organic products that look and feel more like a gift set than a necessity.
Unlike your typical tampons, Juuni's products are bleach-free, pesticide-free and 100-percent biodegradable. The certified organic cotton is hypoallergenic and contains no synthetic dyes or fibres.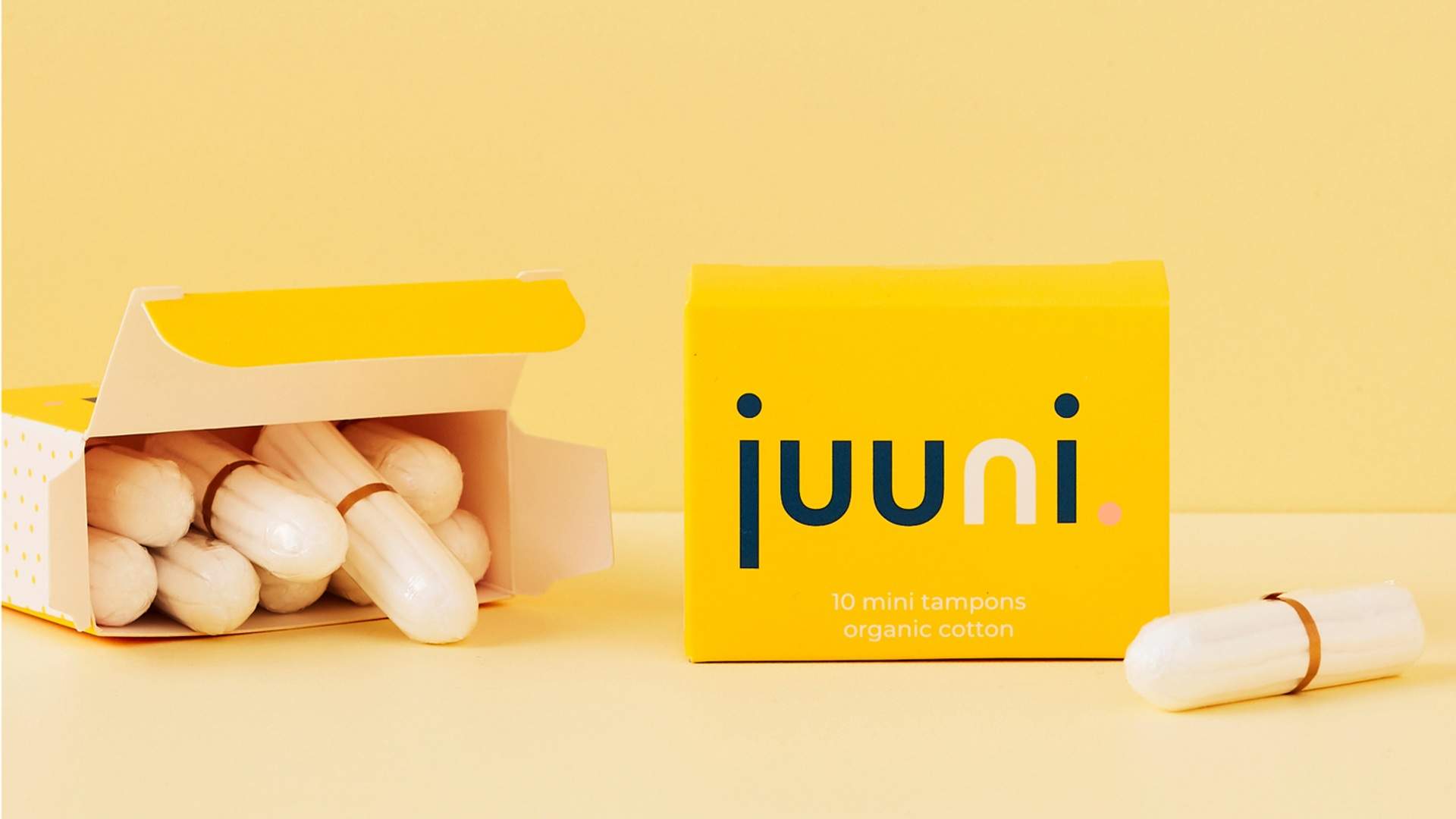 In order to show you why you should go organic, Junni is giving you your first box of products for free and throwing in a free pack of Spot Nix acne patches, overnight patches that clean your face and remove pimples. All you have to do is pick what products you want included in your box, use the code ALIDADDO at the checkout and you'll be shipped your complimentary products. You won't even pay for shipping.
If you enjoy your first box of goodies, the monthly subscription is very affordable. Tampons are $3.99 for a ten pack, pads are $3.20 for a five pack and panty liners are $3.20 for ten. Plus, each month's box contains a surprise bonus gift and a sweet treat to make you feel good, even if your period's gotten the better of you.
Juuni is also supporting the fight against period poverty in Australia in collaboration with the Happy Boxes Project, an organisation that sends toiletries to woman in remote communities. Juuni's support helps send woman throughout the Northern Territory and Western Australia period products. You can help by donating via Juuni here.
To order your Juuni subscription and receive your first box of products and a pack of Spot Nix acne patches for free, head over here and use the code ALIDADDO at the checkout.

FYI, this story includes some affiliate links. These don't influence any of our recommendations or content, but they may make us a small commission. For more info, see Concrete Playground's editorial policy.
Published on March 12, 2021 by Concrete Playground