You Can Now Make Free Local, National and Mobile Calls From Any Telstra Payphone
The telecommunications company has scrapped fees for most calls from its 15,000 payphones across the country.
For around 140 years, since back in the 1880s, Australians have been able to make calls from public payphones. Most of us might now carry mobile phones around with us in our pockets, but public payphones are still there — in case your battery is flat, you have no signal, you've lost or forgotten your phone, you simply don't have one, or there's an emergency. And, if you need to use one of Telstra's handsets while you're out and about, you now won't have to pay a thing if you're making a local, national or mobile call.
Coins, phone cards, credit cards, debit cards: these have been acceptable forms of payment in the past; however, now you won't need them to get dialling in most situations. If you're calling overseas, that'll still cost you, but otherwise you can use Telstra's 15,000 payphones across the country for free.
Telstra CEO Andrew Penn announced the news in a statement on the company's website, noting that "since mobiles became nearly universal, a lot of Australians might not give them [payphones] much thought. Until there's a natural disaster. Until you're in vulnerable circumstances, homeless or fleeing domestic violence." He continued: "that's why I decided it's time to make payphones free. Because even in the age of the smartphone, they play such a critical role in our community, particularly in times of need, and particularly for those in need."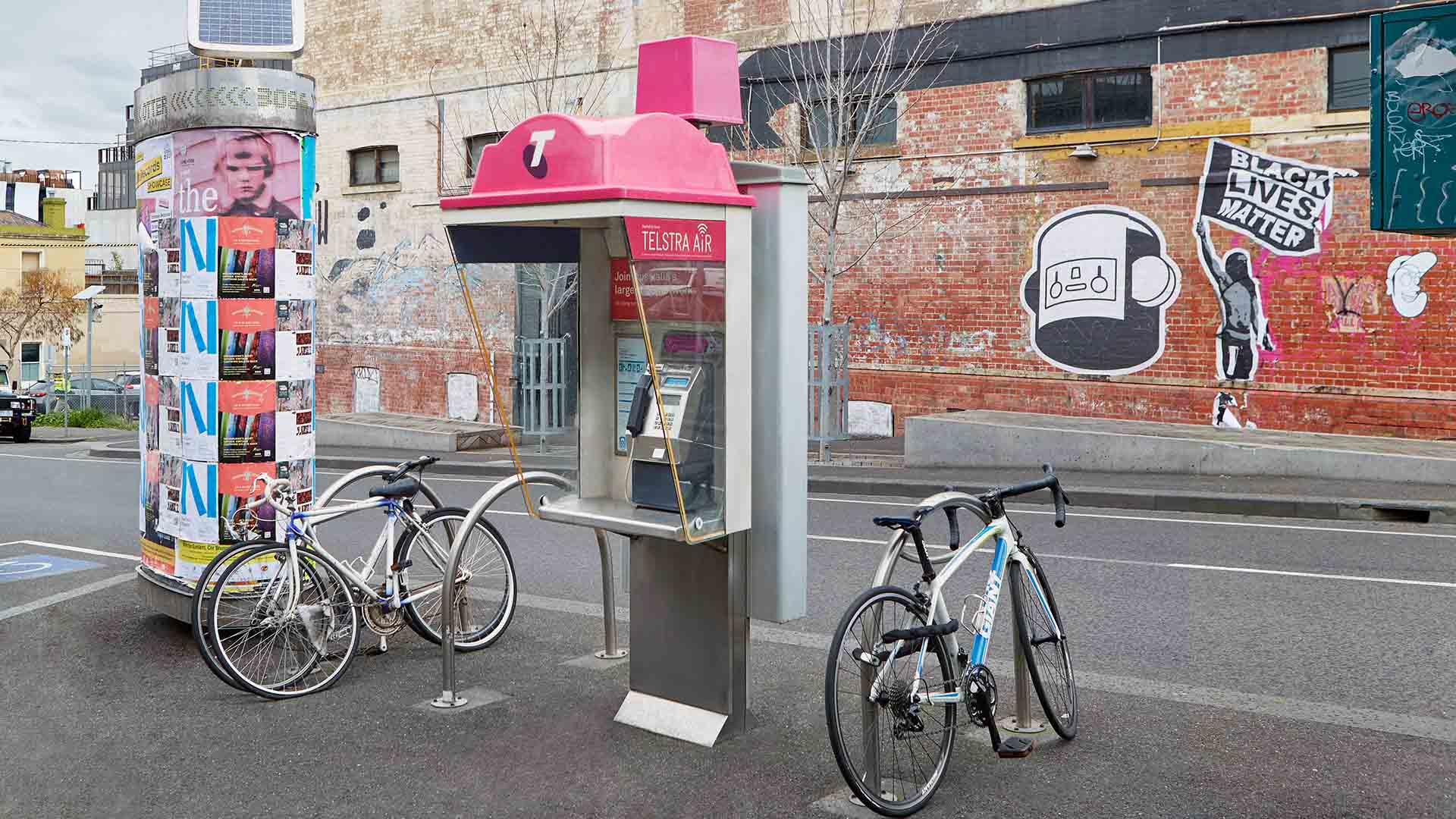 "I've seen myself how much payphones are part of the fabric of Australia and how important they are in good times, and bad. I've seen queues of people waiting in line, coins at the ready, to use a payphone to call home and tell their family and friends they're safe after a bushfire, a cyclone or some other natural disaster has taken the mobile network down," Penn said.
"I know payphones are also a lifeline for thousands of vulnerable Australians — the homeless, the isolated, those escaping domestic violence — and often provide their only link to critical support services and those that care about them."
Gone are the days when every 90s kid had a phonecard in their wallet to use when they needed to call home, but Australians still made 11 million payphone calls in 2020, including more than 230,000 to essential services such as Triple Zero.
For more information about Telstra's free payphone calls, head to the company's website.
Images: Sarah Tee.
Introducing Concrete Playground Trips
Book unique getaways and adventures dreamed up by our editors