DESIGN & STYLE
What to Expect from the New Apple MacBook Pro in Five Relevant Dot Points
It's thinner, more powerful and incompatible with all your current cables.
It's been a big few months for gadgets. In September Apple released the iPhone 7 and, just last week, Google released their first ever fully-Google phone, the Pixel. The new MacBook Pro went on sale today after an early morning our-time launch by Apple in California — and devotees are very, very excited. Thinner, shinier and way more powerful than previous iterations, the computer will retail for between $2199 and $2999 depending on which of the three models you're after (more on that in a second).
It's probably not the sort of cash you blow willy-nilly, so before you make any impulse buys — and, yes, we realise the temptation is strong and the online store is right there — we've taken a gander at the specs and broken down Apple's new laptop into five key talking points.


IT'S WAY THINNER
17 percent thinner, to be precise. The new MacBook Pro is available in two screen sizes: 13-inch and 15-inch. They come in at 14.9 and 15.5 millimetres, respectively. Thinner also means lighter, with a weight of 1.37 and 1.8 kilograms (also respectively). The accepted wisdom is that these bad boys will replace the MacBook Air, may it rest in peace.
THE KEYBOARD HAS A NEW LED TOUCHSCREEN BAR
The coolest addition to the new MacBook Pro is the organic LED function bar that replaces the standard keys for controlling volume, brightness and so on. The so-called Touch Bar (proper noun) can do all those things, but can also be customised depending on what you're doing at the time. So for example, if you're using the internet, the Touch Bar can display your favourites or open tabs. It can even be used as an emoji keyboard — what a brave new world this is. The Touch Bar is available on both 13-inch and 15-inch models, although there is also a cheaper 13-inch variant without it.
YOU CAN LOG IN USING YOUR FINGERPRINT
One of the additional upsides of the Touch Bar is that it enables Touch ID. Located on the power button (makes sense), the sensor lets users log into their MacBook using their fingerprint, just as the they can with their iPhone. The sensor also works with Apple Pay, making it that much easier to splurge on more Apple products in the future.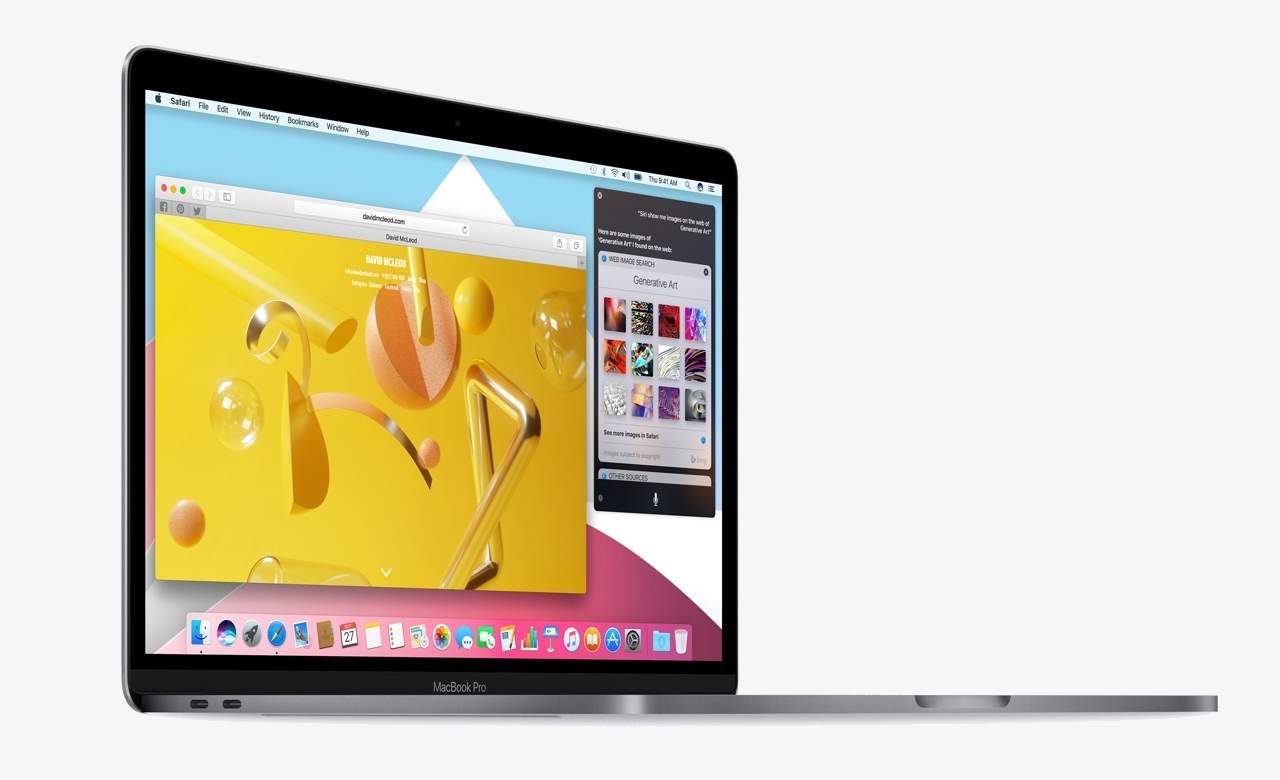 THE TRACKPAD IS ENORMOUS AND USES ELECTROMAGNETIC TECHNOLOGY
The new MacBook Pro trackpad seems the same as ever, but don't let yourself be deceived. Rather than actually depressing when a user pushes down, electromagnets within the track pad shift to create that clicking sensation, meaning the pad itself doesn't physically give at all. Sorcery! It's also nearly twice as large as one previous MacBook Pros.
THE USB AND CHARGE PORTS HAVE ALL BEEN REPLACED
The downside of making your laptop so much thinner is that you don't have room for all the fancy holes. Gone is the standard USB and MagSafe charging ports, replaced by four identical Thunderbolt 3 powered USB-C ports. The ports are incredibly versatile, and can be used for power, USB, HDMI and more. Good idea, but it promises to be a bit of a pain in the short term, with adapters required for all your current devices, including your brand spanking new iPhone 7. Typical.
The new MacBook Pro is available from today, Friday, October 28. For more info, visit apple.com/macbook-pro.
Published on October 28, 2016 by Tom Clift