This New Aussie Company Is Making Ultra-Stylish Inflatable Pools to Brighten Up Your Summer
Pool Buoy's range comes in five designs — and they're all environmentally friendly.
When you're a kid, there's little that's more exciting than hopping into an inflatable pool in your backyard on a toasty summer day. When you're an adult, you've realised that filling a children's pool with ice makes a great esky — especially those clamshell setups — and you might think that your days of splashing around in a piece of vinyl are well behind you.
No one is ever too old to cool down in a blow-up pool, though, so new Melbourne-based company Pool Buoy has made a range of inflatable numbers that look far more stylish than whatever plastic thing you had when you were a kid. Accordingly, they're designed for all ages — and, because they're made from non-toxic, heavyweight vinyl that's BPA, phthalate and lead-free, they're also environmentally friendly.
Five styles currently sit in Pool Buoy's catalogue, so you can choose one that suits your mood, personality or outdoor decor. Or, just one that you'd like to escape the heat in — with a drink in your hand, with your pooch or with your mates. They all look the same in terms of shape and structure, but one comes in a flamingo pink hue with big orange splotches, and two different versions resemble terrazzo. There's also a peach number with a grid print, plus a design that things simple via a black squiggle across a white background.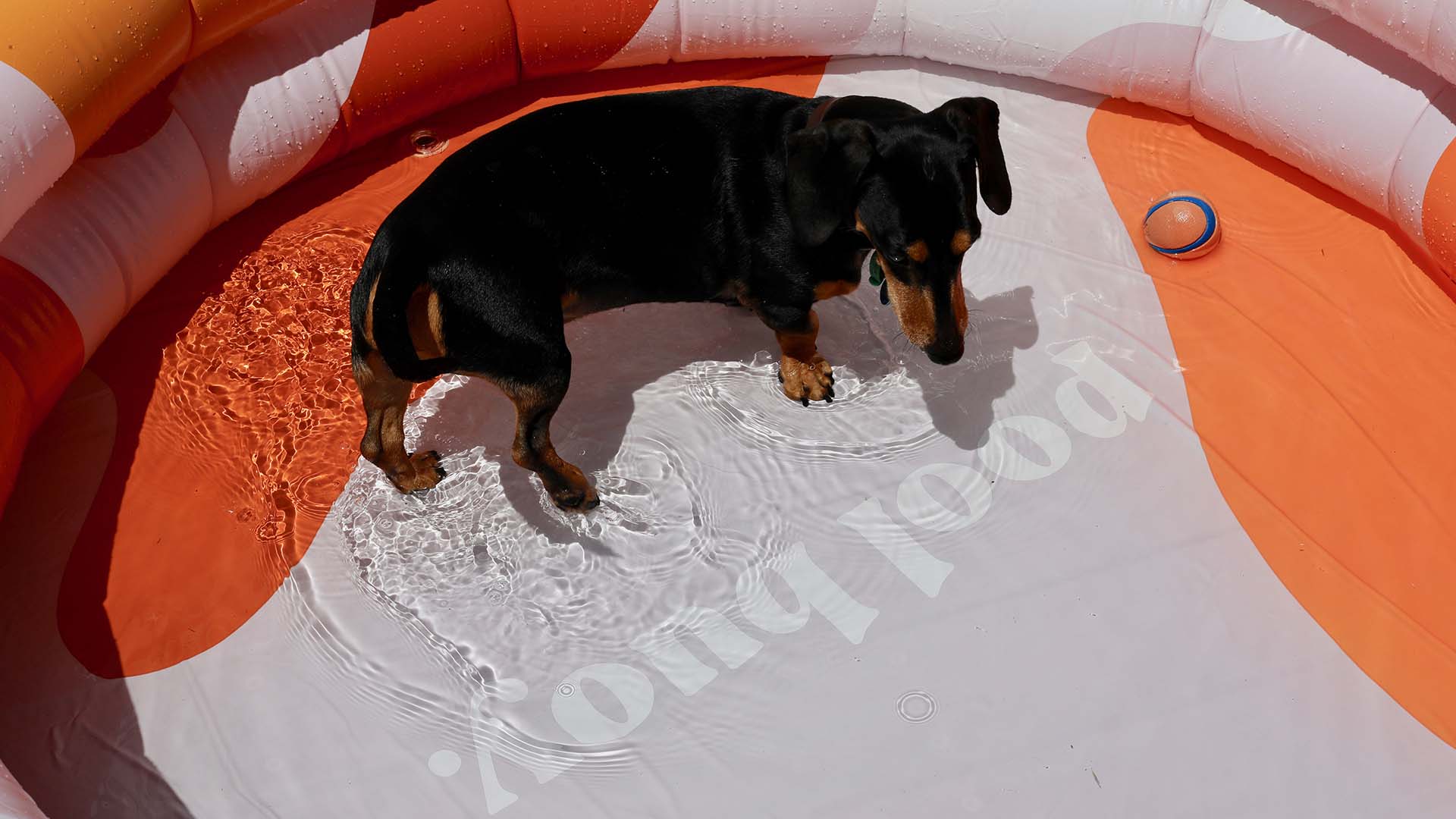 Whichever version takes your fancy, Pool Buoy's cute pools measure 165 centimetres in diameter and 35 centimetres high, and can fit two or three adults.
They'll set you back $149 each — and, to inflate them, you can also buy a pump for $39. Because leaks happen, each pool also comes with a complimentary repair kit, and Pool Buoy will provide you with another one if you need to patch things up more than once.
For more information about Pool Buoy's range — or to buy one of its pools — head to the company's website.
Concrete Playground Trips
Book unique getaways and adventures dreamed up by our editors