The last time that Amanda Parer took over Brisbane, she filled Eagle Street Pier with seven-metre-tall bunnies thanks to her eye-catching Intrude installation. Obviously, it was quite the big deal/ This time, she's turning West End's West Village into a blossoming wonderland. Well, she is unveiling her latest artworks for spring, after all — and yes, it's set to be just as dazzling.
Parer's new larger-than-life exhibition is called Lost, and it first made its debut at Surfers Paradise's Beyond the Sand Festival earlier in 2021. It's now set to bloom in Brissie — and it's filled with billowing botanicals that'll make you feel like you've gotten lost inside a giant floral wonderland.
While you're wandering through this lit-up pieces as part of this year's Brisbane Festival, you'll notice Parer's particular focus on extinct or endangered species. You'll see her inflatables pieces, obviously, and you'll notice the LEDs as part of the installation as well.
Entry is free, with Lost on display from Friday, September 3–Saturday, September 25.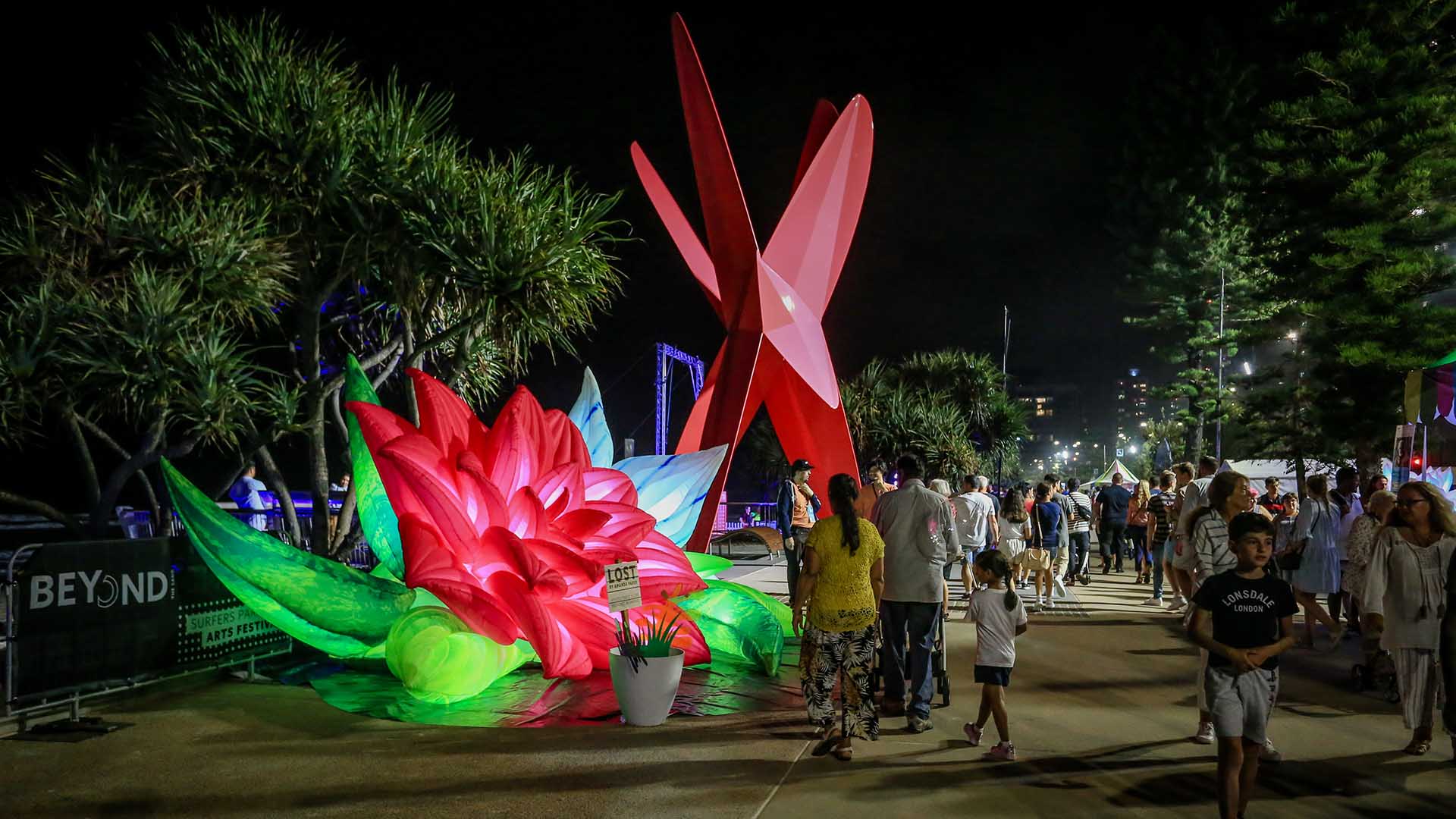 Images: Beyond the Sand Festival.
Food & Drink

Sunday, September 26 - Sunday, October 31

Fish Lane