Australian Cocktail Month 2022
Twenty-five of Brisbane's favourite bars are whipping up exclusive cocktails during this month-long festival of booze.
From the shaken to the stirred and everything in-between — this May, the country's world-class mixology scene will be celebrated in a very big way at a month-long drinks festival. The inaugural Australian Cocktail Month is set to kick off Sunday, May 1, descending on venues across a heap of Aussie cities with a diverse lineup of crafty collaborations and exclusive concoctions.
In total, 145 bars are taking part in Adelaide, Canberra, Darwin, Geelong, Gold Coast, Hobart, Melbourne, Newcastle, Perth, Sydney and Wollongong — and in Brisbane, of course. Here in the Queensland capital, 24 spots will help Australian Cocktail Month celebrate its second year. And, both boozy and alcohol-free cocktails will be on the menu.
Wondering where you'll be heading? Hit up local favourites such as Byblos, Cobbler, Death and Taxes, Dr Gimlette, The Gresham, Iris, Savile Row and Sasso Italiano, for starters. Along with the other venues taking part, they'll spend the month whipping up creative-charged festival cocktails (and mocktails) using drops from both local brands — think: Brix Distillers, Four Pillars and Archie Rose — and international labels.
To get among the best of it, grab a $20 Australian Cocktail Month ticket and enjoy full access to all of the participating venues' cocktail creations. Alcoholic drinks will be priced at $14 a pop, with low-alcohol and booze-free options clocking in at $10.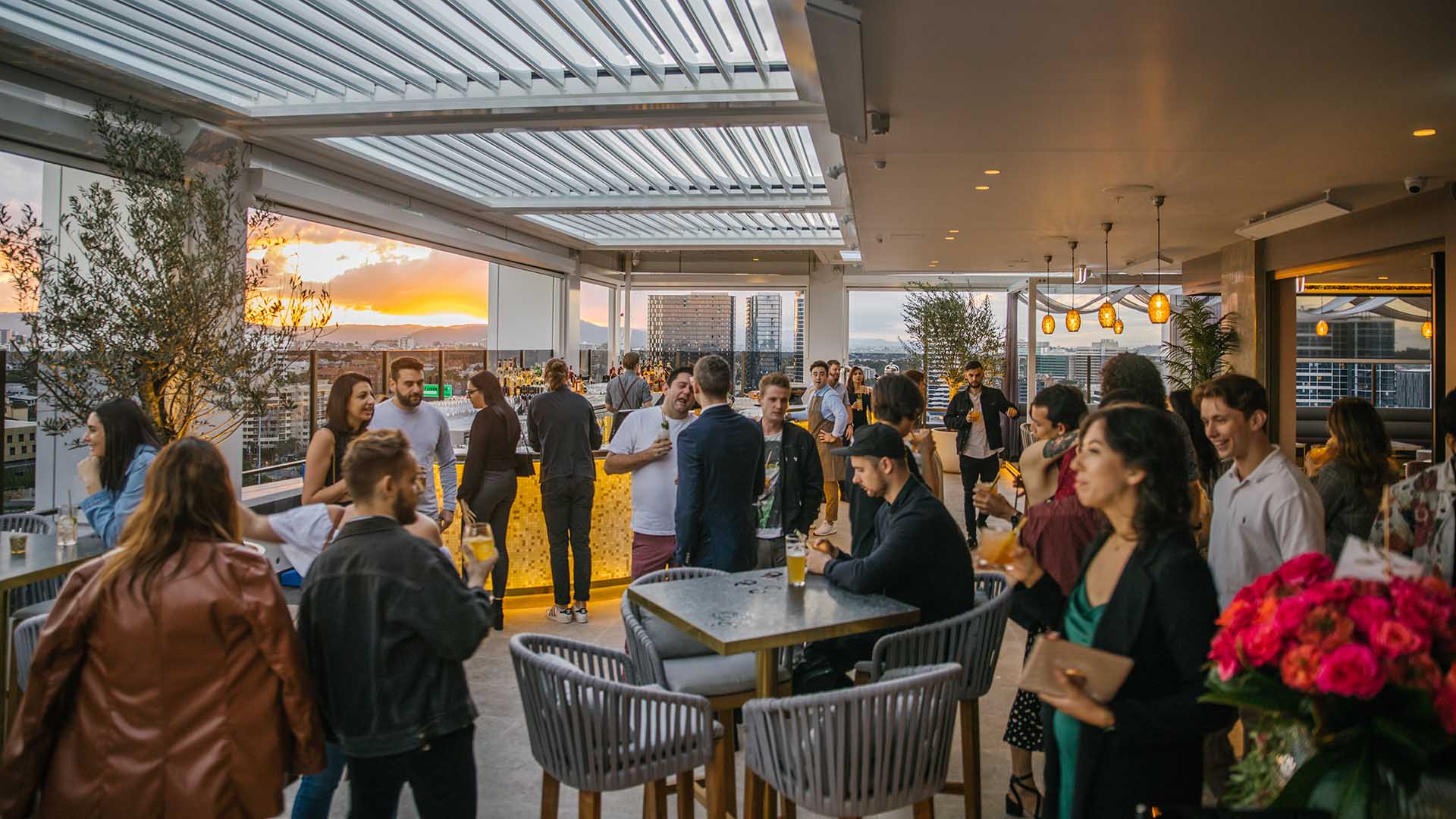 Top image: Savile Row, Millie Tang.