ARTS & ENTERTAINMENT
Big Summer Block Party
Party in the street, hop between Fortitude Valley venues and dance to 21 different acts at this new event from the team behind BIGSOUND.
What's better than one sprawling music festival taking over Fortitude Valley's streets? Two in the space of a month, obviously. Valley Fiesta will arrive at the end of October, delivering live tunes aplenty for three days — and then, come Sunday, November 28, it's Big Summer Block Party time.
A new event from music industry development association Q Music, as well as the folks behind BIGSOUND — which was cancelled this year due to the pandemic — Big Summer Block Party is exactly what it sounds like. Sure, it's actually taking place a few days before summer officially starts; however, it'll see 21 different acts take over seven Valley venues, and shut down Warner Street for the occasion.
BIGSOUND alumni such as Eves Karydas, First Beige, Jesswar, Sampology, Golden Vessel, Clea, Eliza & The Delusionals and LÂLKA lead the bill, and will take to the stage at Black Bear Lodge, Kickons, O'Skulligans, The Brightside, The Brightside — Outdoors, The Outpost and The Zoo.
As for Warner Street, it'll shut down for the evening — with the party running from 4–9pm — to host tunes, food trucks and outdoor bars, as well as local DJs on the decks.
And, in news that everyone's wallet will love, entry is free.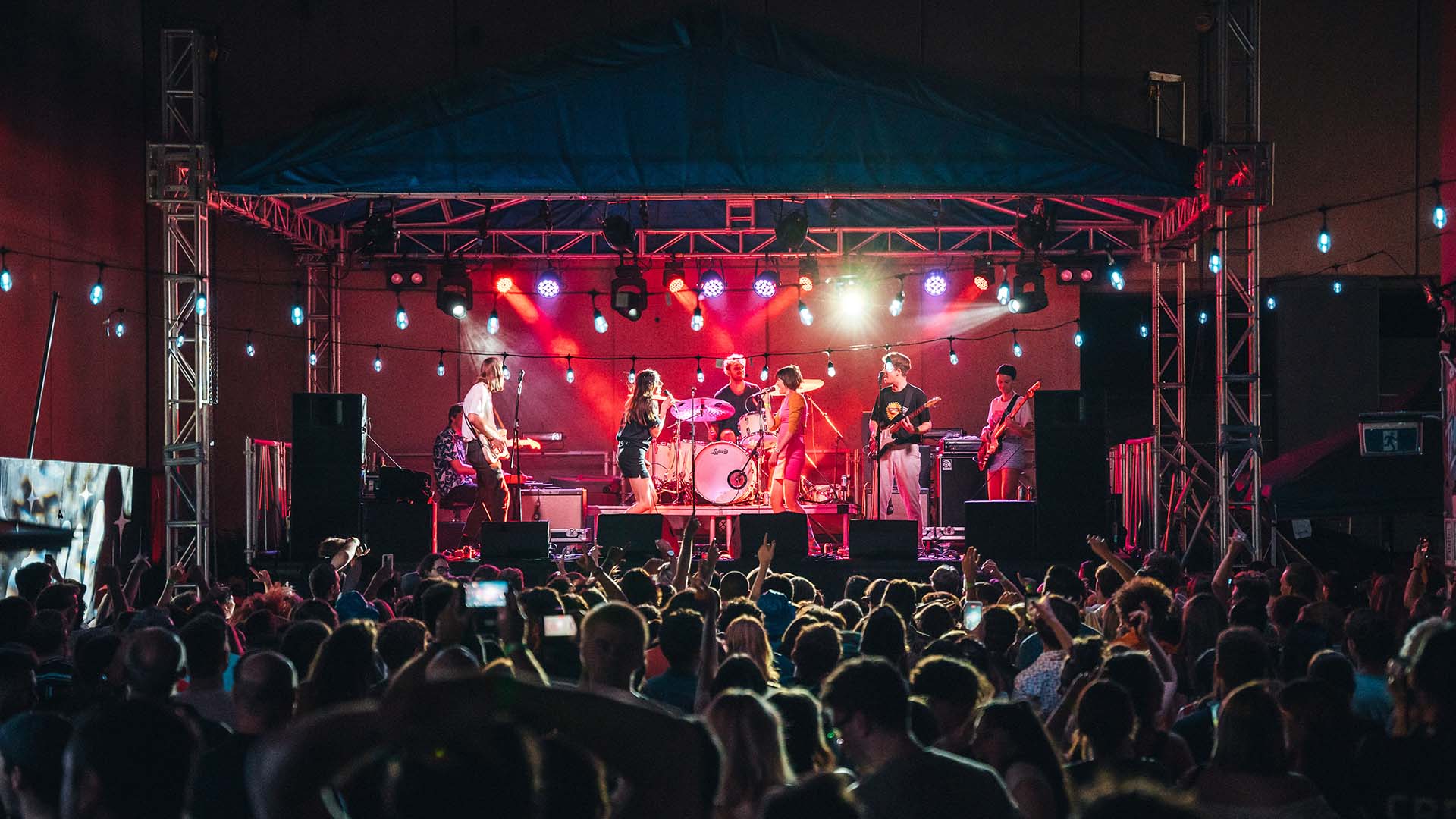 BIG SUMMER BLOCK PARTY LINEUP:
Eves Karydas
LISI
Jesswar
Eliza & The Delusionals
First Beige
Sampology
Golden Vessel
Clea
dameeeela
Asha Jefferies
Karl S Williams
THE RIOT
Hayley Marsten
Moss
LÂLKA
Being Jane Lane
Jelly Oshen
Wildheart
Beckah Amani
Sachém
Colie
Images: Dave Kan.
Travel & Leisure

Saturday, November 6 - Saturday, November 6

City Botanic Gardens River Hub

Food & Drink

Saturday, February 26 - Saturday, February 26

Eatons Hill Hotel
Food & Drink

Monday, November 1 - Monday, February 28

The Wickham

Design & Style

Saturday, December 4 - Saturday, December 4

Alexandria Park

Food & Drink

Wednesday, December 1 - Monday, February 28

Riverbar & Kitchen

Food & Drink

Wednesday, November 10 - Saturday, December 18

Eagle Street Pier

Travel & Leisure

Friday, November 5 - Friday, December 31

Victoria Park Golf Complex