BrisAsia Festival 2023
Brisbane's citywide celebration of Asian culture returns with a stacked lineup of food, tunes and parties.
In any given month in Brisbane, finding an excuse to eat, drink, dance, listen to live tunes and party on a rooftop isn't hard. But only February — and, in 2023, a few select dates in January — heralds the annual BrisAsia Festival, where all of those events focus on celebrating the city's ties with Asia, the many cultures that originated from the continent and Lunar New Year.
Running from Wednesday, February 1–Sunday, February 19 — with events also on January 13, 14 and 22 — the 2023 program boasts old favourites, new additions, and the fest's trademark mix of traditional and contemporary Asian arts. In fact, it includes 27 events across 12 suburbs, and 400-plus artists. It all begins with those festivities before the official kickoff, with the TET Festival marking Vietnam's Hội chợ Tết across two days, then Fortitude Valley going all in for Lunar New Year on Sunday, January 22.
From there, last year's laneway tea festival is back, this time in Burnett Lane in the CBD, and so is the Southside by Night event that combines street food with a car meet (yes, think Fast and Furious vibes). Pre-pandemic, the Lunar New Year Rooftop Party at Sunnybank Plaza was always a highlight, complete with traditional lanterns and fireworks — and the 2023 lineup builds from there.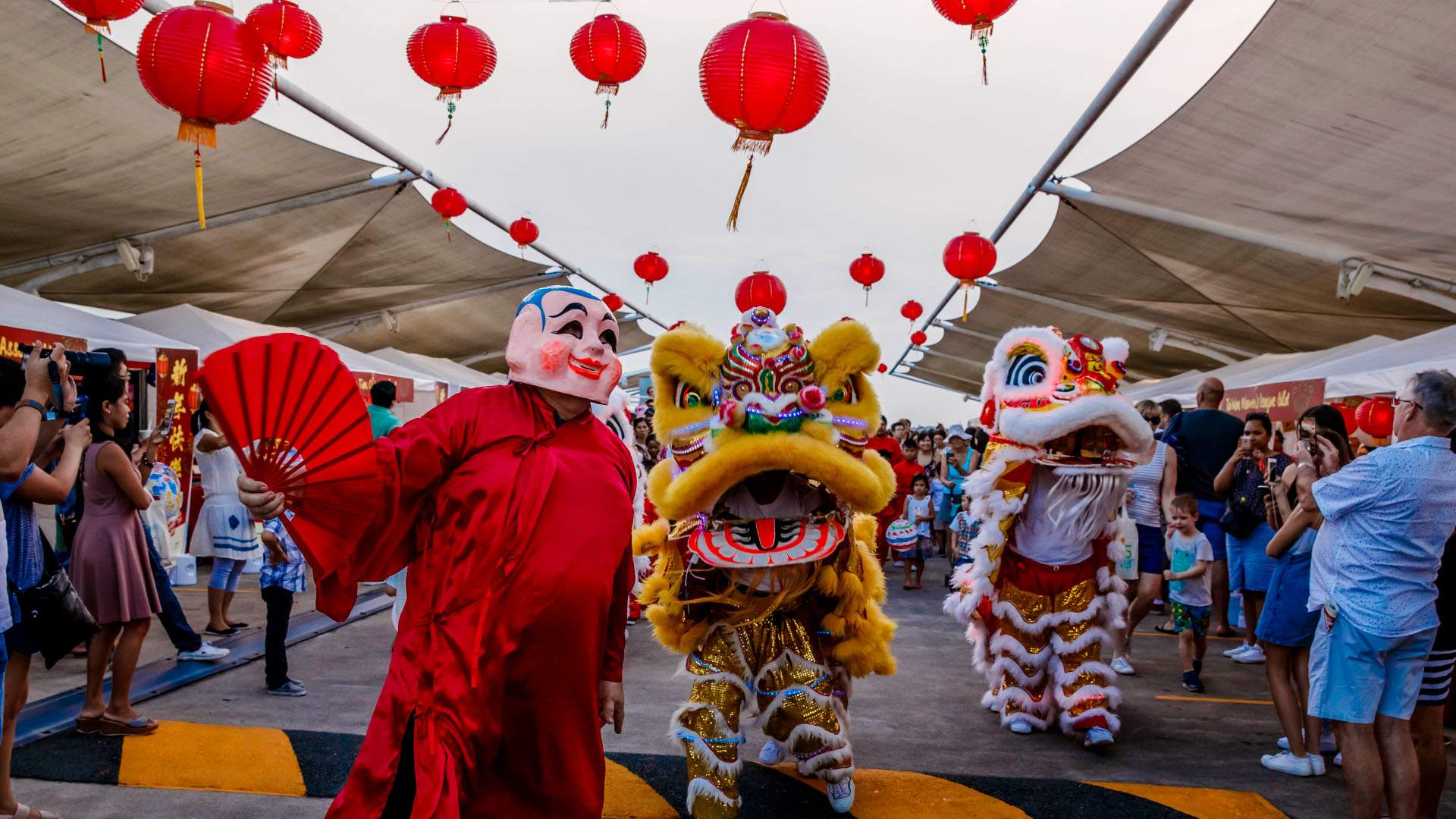 Fortitude Music Hall will host the launch party, which'll feature lion dancers, martial arts displays, Sydney-based DJ Nick Kim and local drag star Crimson Coco; Soul Gazing: A Journey through the Cosmic Skydome will take over the Mt Coot-tha Observatory; the BrisAsia Beats sessions return as well; and a big summer party will pop up at the South Bank Piazza.
Elsewhere, you can check out an intercultural creative residency at Brisbane Powerhouse, dance in the Queen Street Mall for BrisAsia Dance Day, break out your K-pop moves and listen to stories about Brisbane's cultural evolution.
Plus, Brissie's Asian Australian comedians will also take to the stage for a night of standup comedy, and the Mt Coot-tha Botanic Gardens will host a night of love songs from around the globe in the lead up to Valentine's Day. After debuting in 2022, digital storytelling initiative Mother's Table is also back to showcase another round of local restaurant owners, all chatting about their eateries and signature dishes.