ARTS & ENTERTAINMENT
Brisbane Street Art Festival 2021
Celebrate the homegrown heroes spraying some paint around and stencilling up a storm.
When it comes to taking to the streets, spraying some paint around and stencilling up a storm, Banksy isn't the only artist worth celebrating. In fact, street art is thriving in Brisbane — so much so that there's now a returning festival dedicated to it.
That'd be the Brisbane Street Art Festival, which unleashes its fifth physical iteration around the city from Saturday, May 1 to Sunday, May 16. If you're wondering just what it involves, let us throw a few numbers and details your way: 40 new works will pop up around town, 36 street artists are involved and 17 different locations are part of the fun. And, the 16-day fest will also include music, exhibitions, talks and workshops.
The full rundown includes a launch party that'll span across three levels, another shindig in a brewery, a laneway gathering next to Brisbane's next music and arts hub, a street art cycling tour, live tunes, wine-fuelled paste-ups and an aerosol masterclass. Plus, there'll be art in places as varied as the Queen Street Mall, Howard Smith Wharves, RNA Showgrounds, Westfield Garden City and the Brisbane Domestic Airport.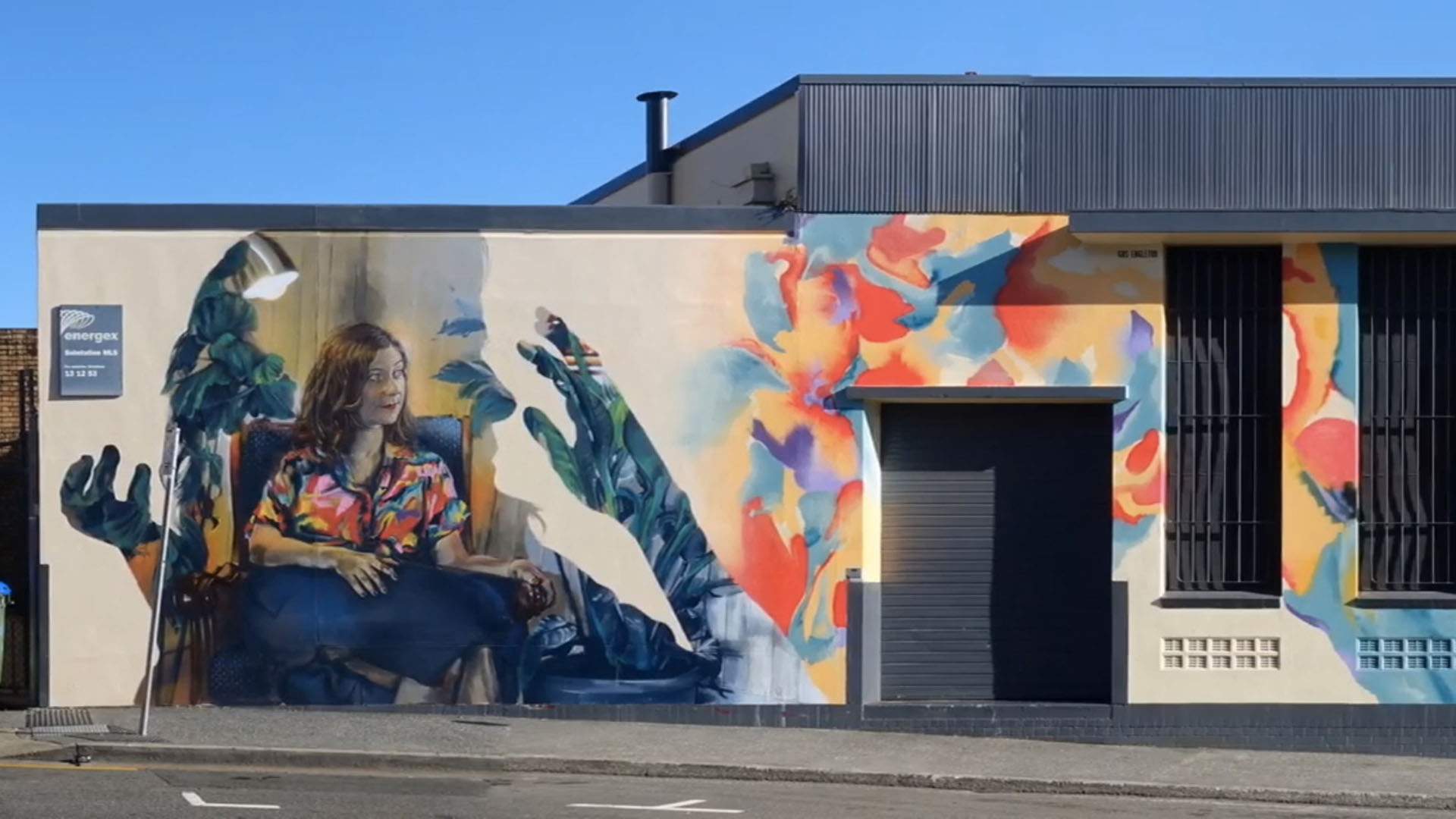 Images: Aimee Catt. Artists: Drapl and Treazy / Gus Eagleton.
Food & Drink

Friday, October 15 - Tuesday, November 30

Riverbar & Kitchen