FOOD & DRINK
Burgers and Beers — CANCELLED
Brisbane Markets is dedicating two Friday nights to one mighty fine pairing.
UPDATE: MARCH 17, 2020 — Organisers have announced that Burgers and Beers "due to the suspension of the Brisbane Night Market until further notice, effective immediately".
Brisbane Night Market announced that it "will be suspending trade at Brisbane Night Market until further notice in keeping with the directive from the Federal Government about public gatherings".
To find out more about the status of COVID-19 in Australia and how to protect yourself, head to the Australian Government Department of Health's website.

One stuffs meat and/or vegetables between a crusty roll. The other just might be the best use for yeast there is. We're talking about burgers and beer, of course — and so is Brisbane Night Market on both Friday, March 20 and Friday, March 27.
For two consecutive weeks, the Rocklea spot is celebrating quite the pairing as part of an event called Burgers and Beers (naturally). There'll be quite the selection of each, with the market's stallholders all coming up with their own burg creations — and with craft brews flowing freely.
Because everything has a Harry Potter connection these days, there'll also be butterbeer. The first Burgers and Beer event falls on Hufflepuff Pride Day, in case you were wondering exactly how all things wizarding linked into this shindig.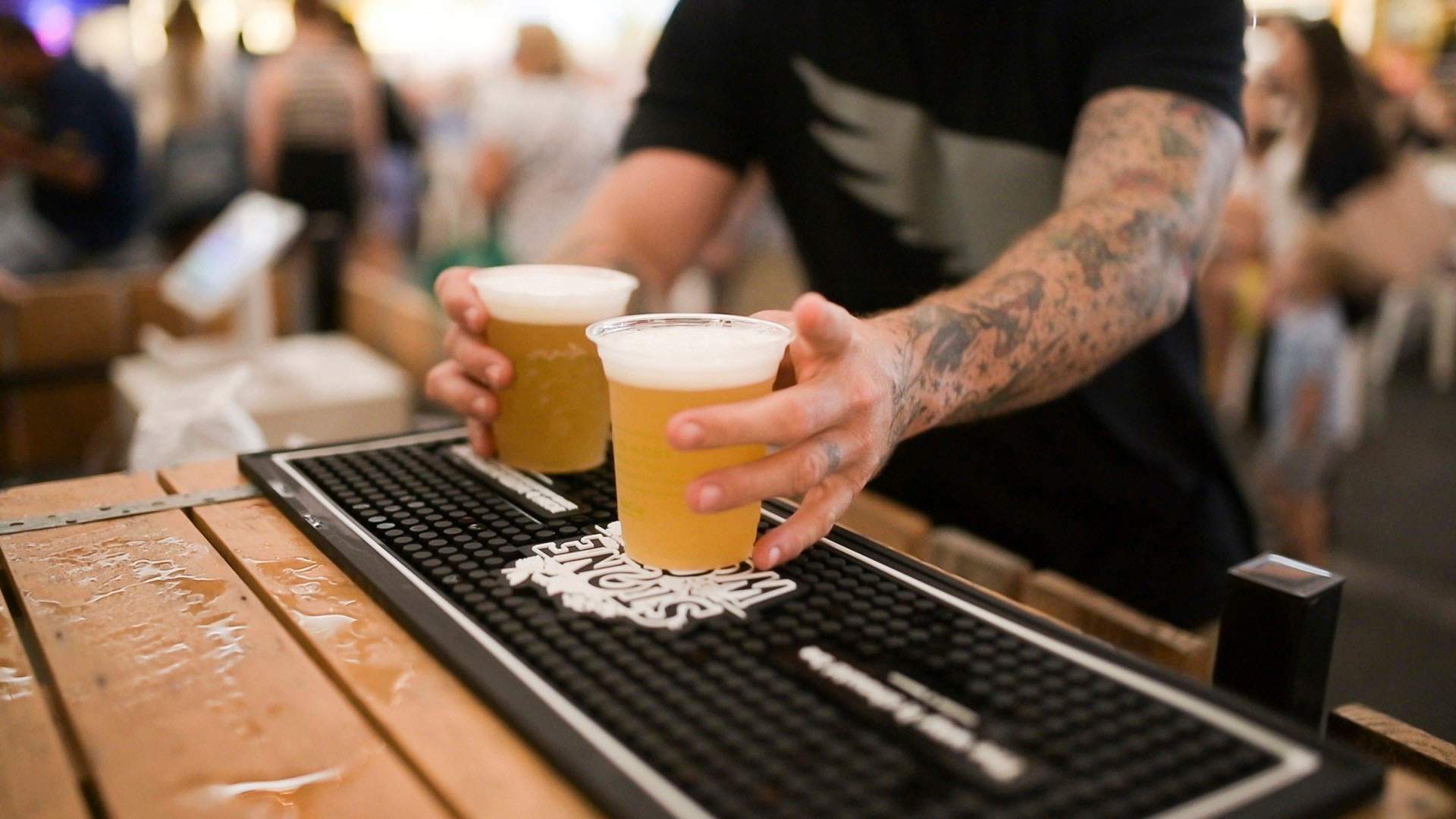 As always, entry to Brisbane Night Market costs $2.50, although you'll need your wallet to purchase all that food and drink.
Images: Brisbane Night Market.
Food & Drink

Saturday, April 24 - Saturday, April 24

Riverland

Food & Drink

Saturday, April 10 - Saturday, April 10

Warehouse 25

Food & Drink

Tuesday, March 2 - Sunday, May 30

Various Brisbane venues

Food & Drink

Saturday, April 17 - Sunday, April 18

West Village

Food & Drink

Monday, March 22 - Friday, April 30

Treasury Casino
Food & Drink

Friday, April 9 - Sunday, May 30

One Fish Two Fish