ARTS & ENTERTAINMENT
Curiocity Brisbane 2020 — CANCELLED
Wander through immersive installations at this city-wide art fest.
UPDATE: MARCH 17, 2020 — Organisers have announced that Curiocity Brisbane will no longer go ahead in 2020 "based on advice from the Australian Government and health authorities". Ticket holders will receive a full refund.
To find out more about the status of COVID-19 in Australia and how to protect yourself, head to the Australian Government Department of Health's website.

For three days in March, New Farm Park is getting a makeover. The riverside spot's grassy expanse will remain in place, of course — but Brisbanites will find eight large-scale geodesic domes sitting on top. Head inside one, and you can chill out to digital music. Step inside another, and digital artwork awaits. Pick yet another between Friday, March 20–Sunday March 22, and you'll find virtual reality experiences, e-sports, console gaming and a gaming tournament.
Unsurprisingly, the free setup is called Digital Domes — and it's just one event on offer at this year's Curiocity Brisbane. Returning in 2020 after a successful inaugural fest in 2019, this event is all about playful, multi-sensory and interactive experiences, all featuring scientists, entrepreneurs and artists. It all takes place across five Brissie precincts, too, from New Farm to South Bank.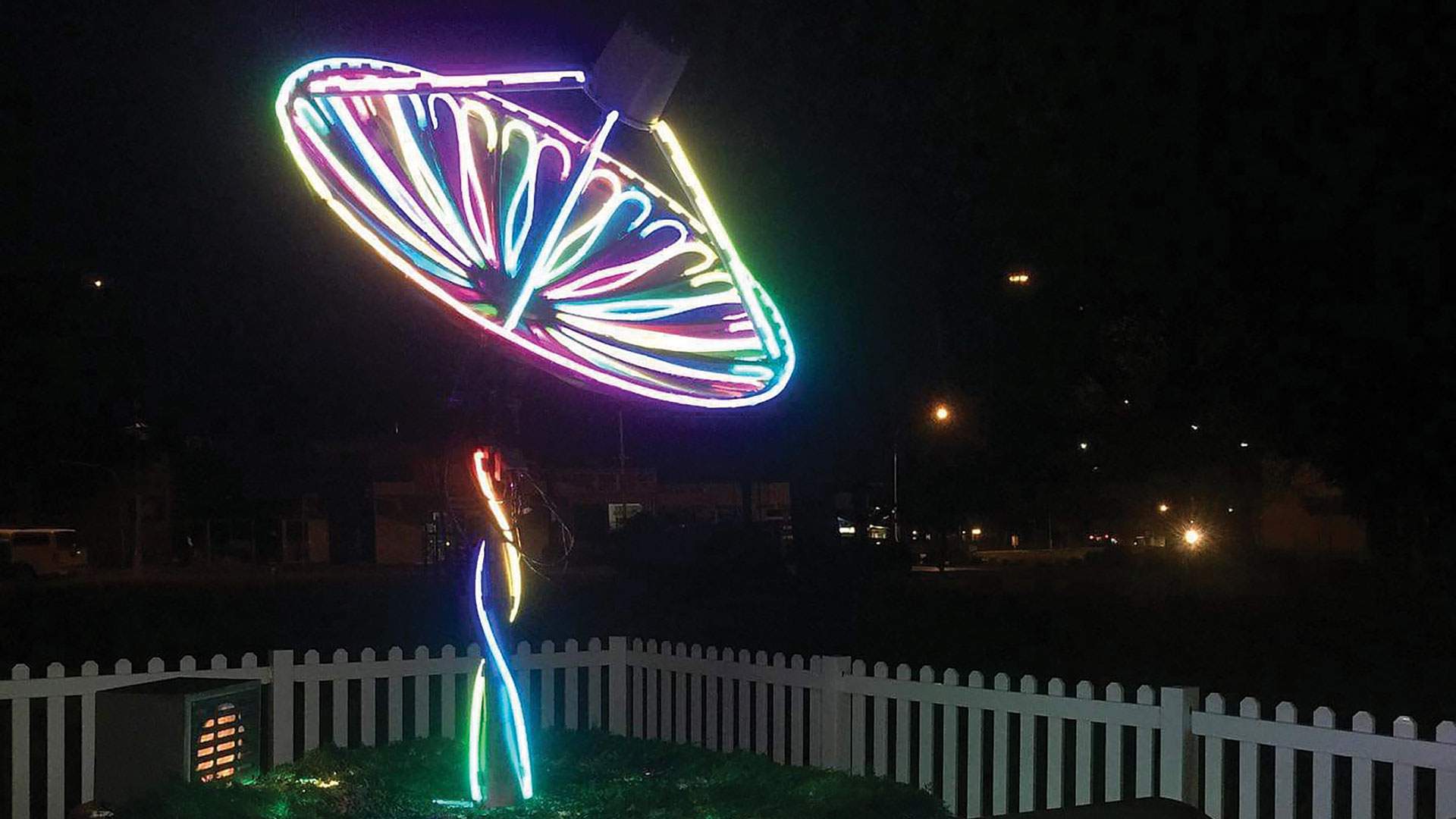 Also on the bill is Heaven's Carousel, a 10-metre-high carousel dotted with 36 illuminated loudspeakers that glow and create sound effects. Or, you can check out SpHERes, which features falling vapour orbs — and Maiwar AR, which deploys augmented reality and GPS to recreate Brisbane prior to First Settlement.
Running from Friday, March 20–Sunday, April 5, other Curiocity Brisbane highlights include giant interactive binoculars, outdoor games guided by smartphones, a light and sound show featuring 13 hand-carved wooden harps, robots made from upcycled industrial waste and an interactive satellite dish that uses sound waves to spark a plenty of bright lights.
And, a number of other big events fall within the program also — such as World Science Festival Brisbane, Water Up Late at GOMA and WOW (Women of the World) Australia 2020.