Ekka Cocktails at Emporium
Get into the Ekka spirit with a 'Sideshow Alley' cocktail made with pink gin and strawberry milk, and topped with fairy floss.
Emporium's Piano Bar glitters every day of the year, all thanks to its cascading gold and crystal chandelier, as well as its sizeable array of shiny black mirrored surfaces. So, come special occasions, it doesn't need to do much decorating to sparkle as a result.
Still, with the Ekka on at the moment — and finally back in-person this year — the luxe South Bank spot is serving up a special themed boozy beverage to get you in an extra-sweet mood. (And yes, if you head here, you can avoid the crowds at Brisbane Showgrounds.)
Until Sunday, August 14, Brisbanites can mosey on in for a Sideshow Alley cocktail. It combines pink gin, chocolate liqueur, peach liquor, strawberry milk and hazelnut foam, and comes topped with fairy floss and dried rose petals, and it's the Ekka-related treat that you didn't know you needed until now.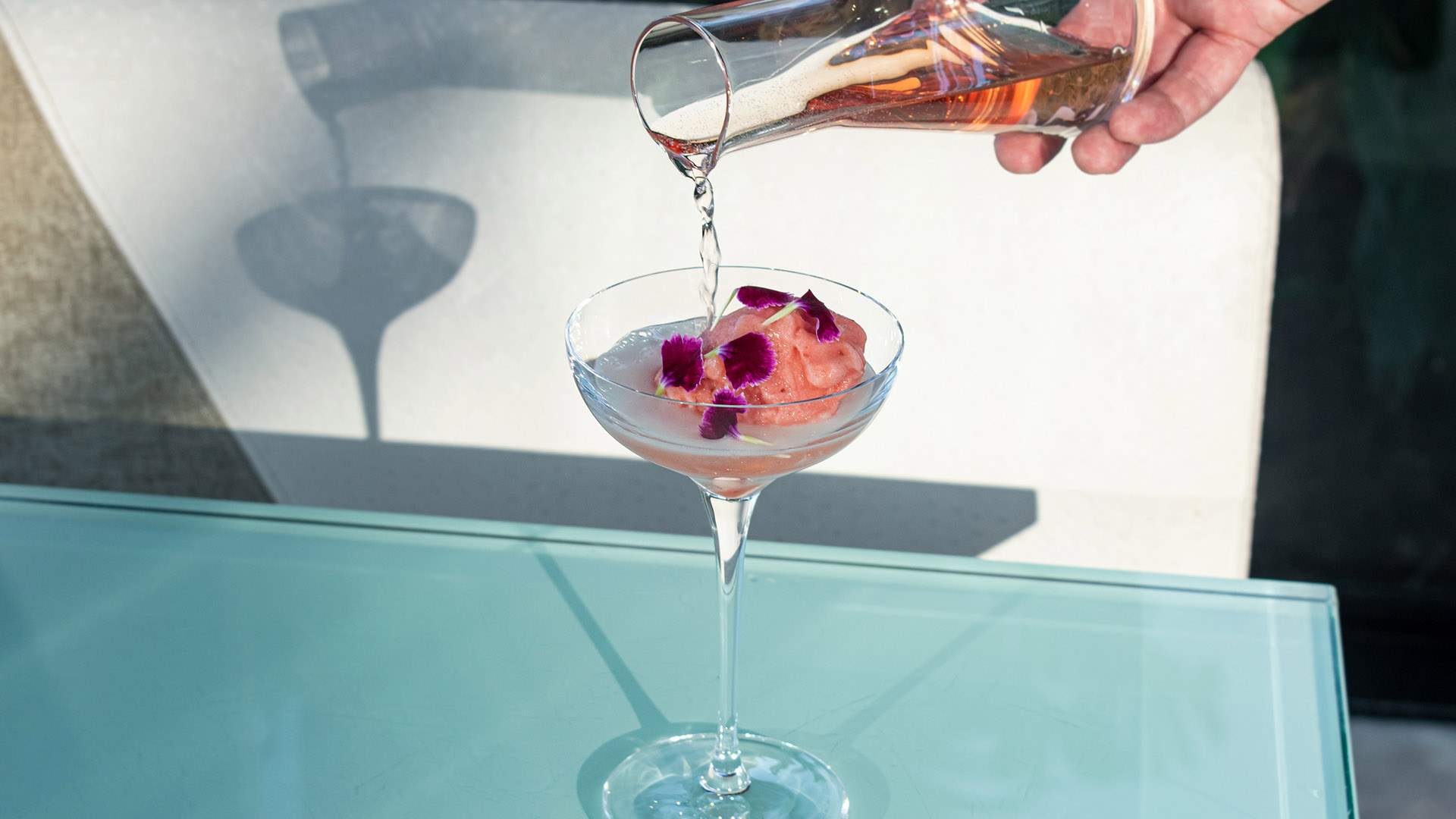 And if that's not enough Royal Queensland Show-themed sipping for you, upstairs at The Terrace — yes, 21 floors up, and with striking views over Brisbane to prove it — you have another choice.
The Strawberry Fields turns the beloved Ekka strawberry sundae into a boozy concoction, as made with strawberry gin, sparkling rosé and more.