FOOD & DRINK
El Camino Cantina's Not So Soft Drink Series
The Tex-Mex chain is serving up soft drink-inspired margaritas for two months.
Your tastebuds are hankering for a soft drink, you also feel like something boozy, and no, a vodka and lemonade just won't cut it. The new solution to this relatable dilemma: El Camino Cantina's Not So Soft Drink Series. You mightn't have even contemplated sipping creaming soda or frozen cola-flavoured margaritas before, but that's what this new short-term menu is all about.
Also on offer at the lively Tex-Mex chain's Queensland venues at South Bank, Bowen Hills, Chermside, Robina and Sunshine Plaza: Pasito-flavoured margaritas, plus a Mountain Dew version as well. You'll be able to knock them back between Tuesday, June 1–Sunday, August 1 — in 15-ounce and 25-ounce glasses topped with a Grand Marnier float, in tasting paddles that'll let you sample all four varieties, and out of two-litre towers if you're gathering the gang.
If you're a fan of its margs, you'll probably have noticed that El Camino mixes up its menu regularly with specials like these — which gives you more excuses to try more flavours.
And if you're keen on a few other varieties, making the trip to South Bank is recommended. That's the only place in town where you'll also be able to nab ginger beer, pub squash and an orange 'sun kissed' version, too.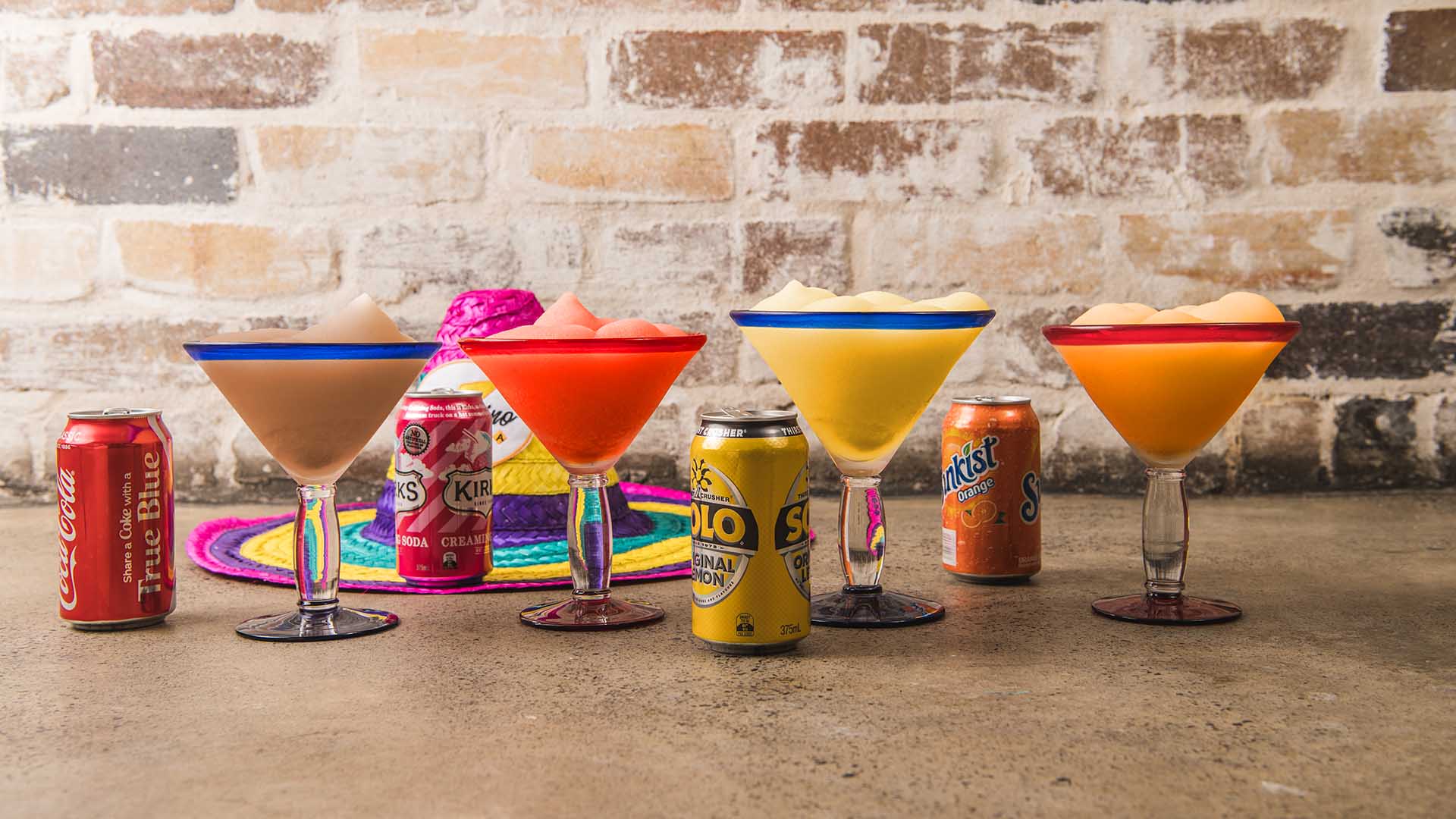 Food & Drink

Shingle Inn City Hall, King George Square, Brisbane
Food & Drink

Thursday, November 18 - Thursday, November 18

Various Brisbane venues

Food & Drink

Thursday, November 11 - Monday, February 28

Regatta Hotel

Food & Drink

Sunday, November 28 - Sunday, November 28

Regatta Hotel

Food & Drink

Saturday, November 27 - Sunday, November 28

River Quay Green
Design & Style

Saturday, November 27 - Saturday, November 27

King George Square

Food & Drink

Friday, October 8 - Friday, December 31

W Brisbane