Ephemeral
Giant shimmering bubbles are taking over South Bank during Brisbane Festival.
They surround us in the bath, get blown through soap wands and, when they're of the gum variety, burst with a satisfying pop. For the bulk of September, they'll also be towering high over South Bank. Yes, we're talking about bubbles.
At this year's Brisbane Festival, art is a huge feature — in fact, the fest boasts its largest-ever visual arts program in 2022. And, among the new standouts, Ephemeral will see huge bubbles made using dichroic film take over the Festival Garden at South Bank.
From Friday, September 2–Saturday, September 24, marvelling at these giant globes is as easy as heading to the riverside inner-city precinct, with the larger-than-life orbs soaring into the sky as part of a sculpture presented by the Institute for Molecular Bioscience.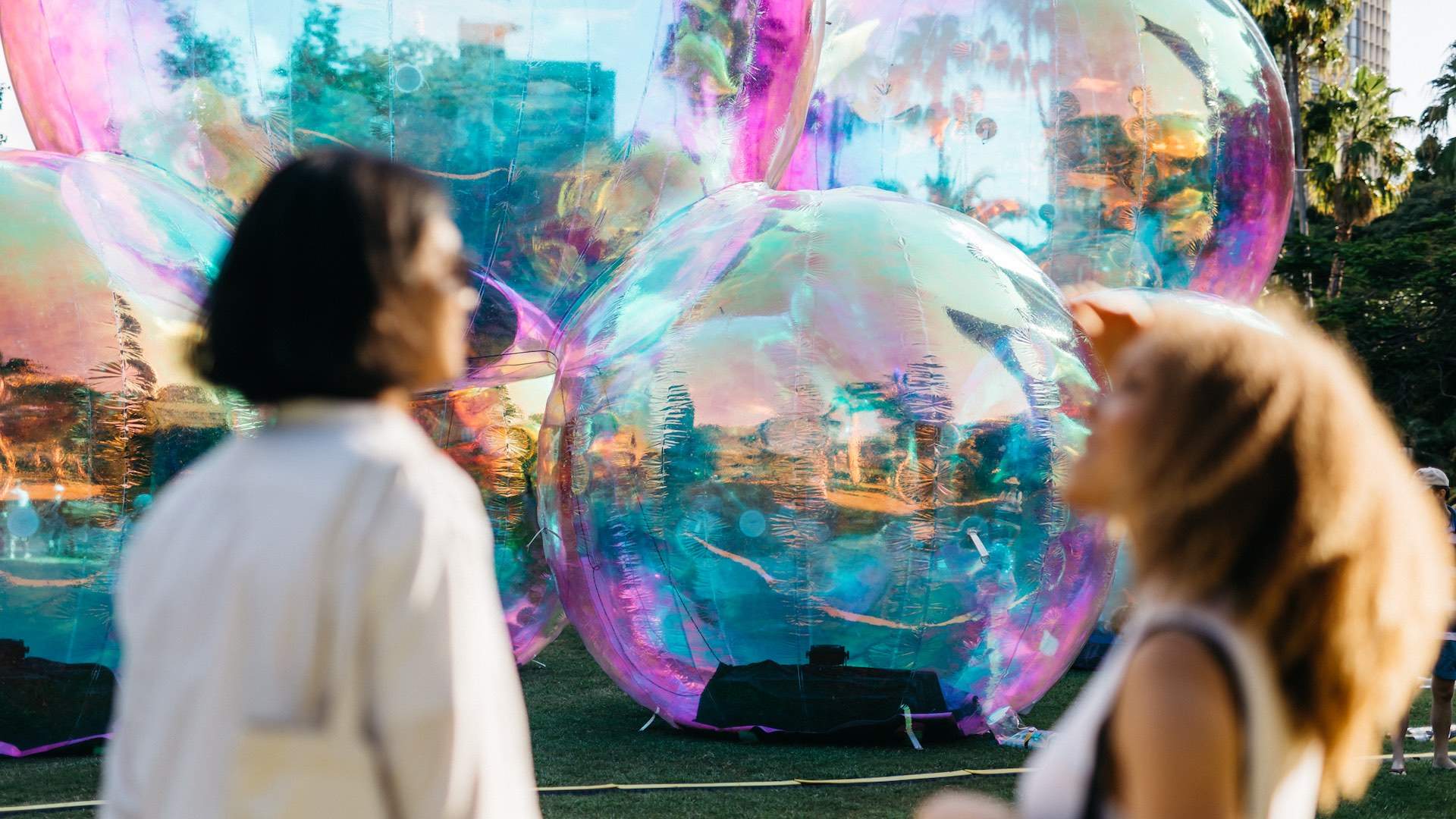 And yes, as the installation's name nods to, thinking about everything that's fleeting — including bubbles, festival events and life in general — is the aim of the artwork.
Entry is free, with Ephemeral opening from 5–10pm Tuesday–Thursday, 4pm–12am Friday, 12pm–12am Saturday and 12pm–10pm Sunday — and expect the gleaming film to take on a different appearance in the sunlight versus the moonlight. By day, bubble-like colours will form, while lighting animations will bounce around the sculpture at night.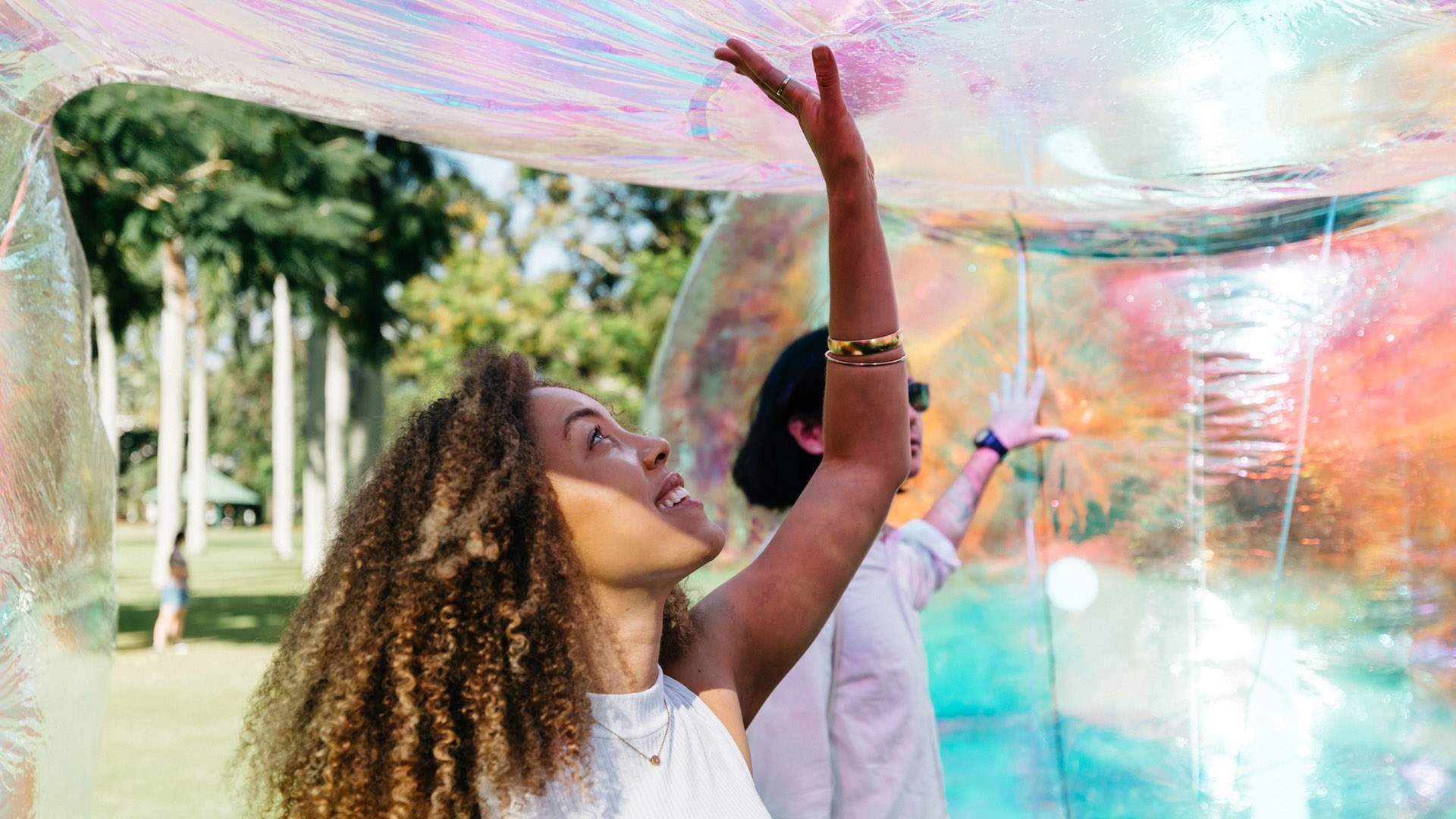 Images: Justin Nicholas / Markus Ravik.