TRAVEL & LEISURE
The Rainy Day Guide to Brisbane
Where to find bars with board games, indoor classes to try and nice dry galleries to shelter in.
Brisbane is best known for its glorious sunny days and blue skies, so when it rains, we're often caught off-guard. But this shouldn't be an excuse to hide in bed under your doona all day.
Thankfully, our city is teeming with wet weather-friendly activities, so don't let a bit of drizzle keep you from making the most of Brisbane. Here are some ideas to keep you entertained and sufficiently dry before you consider hiding under your doona forever — binge-watching Netflix not included.

HOLE UP IN A COSY BAR
At the first sign of threatening weather, gather your best group of drinking buddies and head straight for your local watering hole. Nab a cosy corner, order a few rounds and stay put until the skies clear.
Quality booze, food and friends are really all you need, but to take your rainy day pub game up a notch, choose a bar with something to do other than just sit and drink. Mini golf awaits at Holey Moley's CBD and Fortitude Valley spots, electronic darts at Oche and iPong, and plenty of games at bars-slash-arcades Netherworld, B. Lucky and Archie Brothers. Endless hours of rain-less fun are guaranteed.

GET CULTURED IN A NICE DRY GALLERY
A rainy day is the perfect opportunity to finally catch that exhibition you've been meaning to see. Escape the elements and step into a haven of vibrant and colourful artworks that will surely take your mind off the wild weather.
Some of our go-to inner Brisbane galleries include Artisan, Milani Gallery, Jan Murphy Gallery and the Institute of Modern Art — and the South Bank double that is the Gallery of Modern Art and the Queensland Art Gallery, of course. Spend all day browsing the talent and leave with some newfound inspiration to pick up a paintbrush. Or, if you're eager to marvel at a museum's wares, rather than a gallery's, check out the latest displays at the Queensland Museum.

SNUGGLE INTO A CINEMA SEAT
Is there anything better on a rainy day than snuggling up to watch a movie, popcorn in one hand and a glass of wine in the other? The next time it starts to drizzle, swap Netflix for a new release at one of Brisbane's best cinemas — whether a new flick is on the agenda, or a retro one.
The art deco stylings and warm atmosphere of New Farm Cinemas make it the perfect place to while away a rainy afternoon, beginning with a drink before enjoying an movie on the big screen, and both the CBD-located Elizabeth Picture Palace and the inner west's Red Hill Cinemas from the same folks is worth a visit too. Still on that side of town, Cinebar's cosy Rosalie surroundings make big films feel boutique.
If the rain falls on a Monday, you'll be able to nab cheap movie tickets at Palace's Barracks and James Street venues. On a Tuesday, head to Dendy Cinemas and Cineplex, as well as the major operators. Or, where the big brands are involved, you can check out two of the city's most recent movie-going additions any day of the week — at Coorparoo's Dendy and Newmarket's Readings.


CURL UP IN A CAFE
One of the best places to be on a rainy day is in a window seat at a cosy cafe, where you can watch the rain from a safe, dry distance. Add a cup of steaming coffee (or a glass of wine), a hearty meal and a good book, and you're all set for a delightful day indoors.
With Brisbane's cafe scene constantly expanding, there's no shortage of options to choose from. Key requirements include lots of natural lighting, a chilled-out soundtrack and friendly staff. If they're also serving all-day breakfast, you know you've found a winner. And if the vibe is just right, like at Picnic's new West End spot, restaurant-meets-garden shop The Green, Lune Croissanterie's first-ever Brisbane site, and perennial faves such as Morning After, Little Clive, Piggy Back Cafe and King Street Bakery, there's nothing better for a drizzly day.


HAVE A SPA DAY
Treating yourself every now and then is essential for your health, so use the next rainy day as an excuse to sneak off to the spa for a little dose of zen. Relax and rejuvenate with a facial and massage, or even rope your significant other in for a couple's treatment.
Brisbanites looking for spa experiences can pick from Away Spa at W Brisbane, The Healing Stone at South Bank and Kailo Wellness Medispa at Fortitude Valley — and that's just for starters. Nothing is more luxurious than spending the day wrapped up in a robe, with cucumbers on eyes to complete the experience, of course. For more, check out our full guide to the city's extraordinary spa spots to fill the wet, miserable hours.

BOOK YOURSELF INTO THE THEATRE
There's a certain element of romance to the theatre, which always seems to heighten on a drizzly night. The next time it's forecast to rain, book tickets to a show and you'll see what we mean. Whether you prefer the classics or are a fan of more contemporary productions, there's bound to be a theatre in Brisbane with shows suited to your tastes.
Our favourites include Queensland Theatre, La Boite, Brisbane Arts Theatre and whatever's playing at Queensland Performing Arts Centre, Brisbane Powerhouse and the Judith Wright Arts Centre, but they're not the only places worth visiting. Check out Concrete Playground's events guide for what's on this week.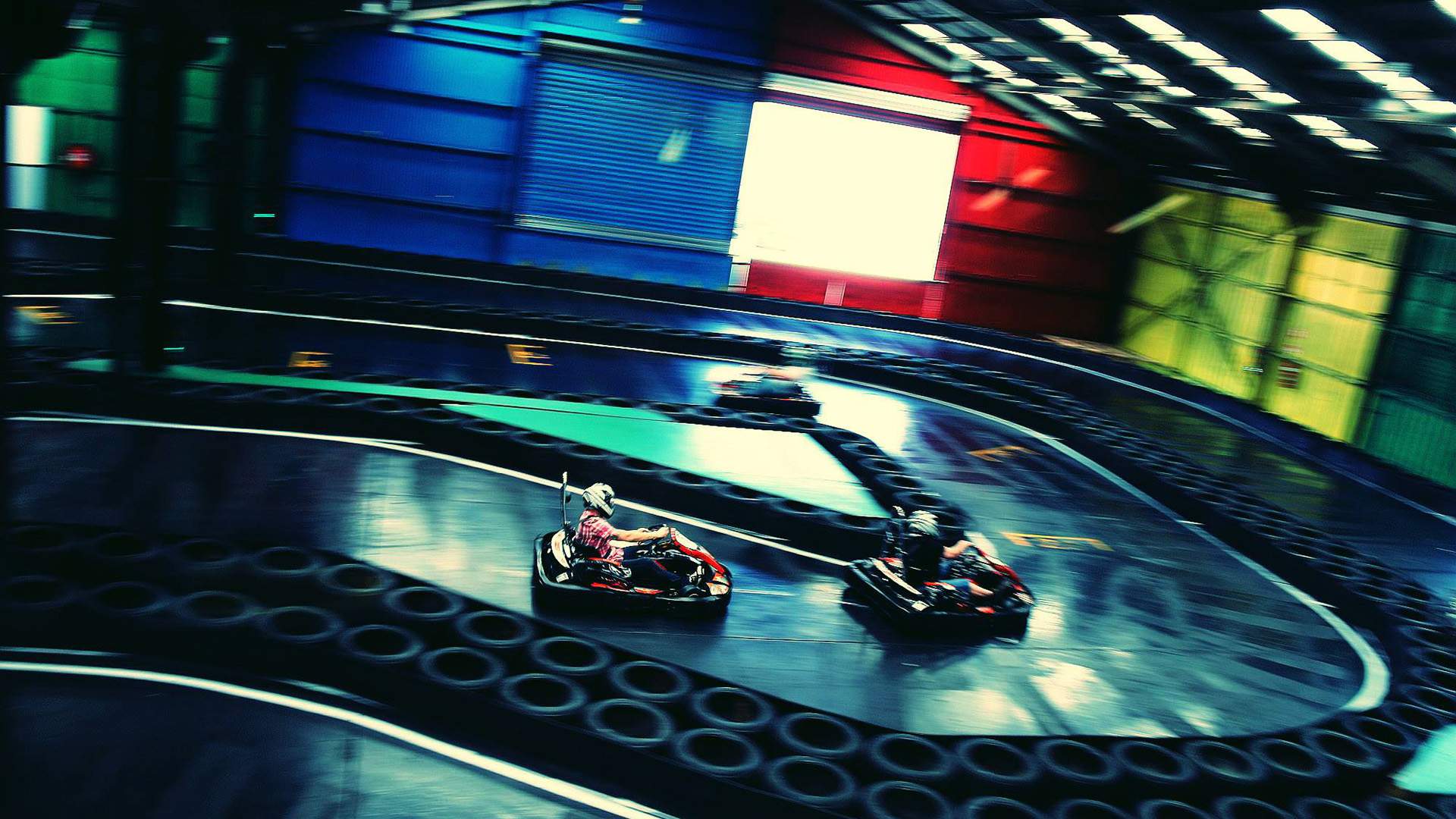 BE A BIG KIDULT
Don't let the rain put a dampener on your spirit. Take a break from your busy week of adulting and let your inner kid run wild for a day with some of the best kidult activities in Brisbane.
Surely you can't resist a friendly game of laser tag at nostalgic favourite Laserforce or a visit to Timezone that will inevitably stir up some nostalgia (yep, Timezone still exists at Garden City). Or, you can bring your Mario Kart skills into real life at Slideways. Another way to spend a day inside: trying to sleuth your way out of an escape room. Brisbane has a few options, including Escape Hunt at West End and Arcadium Adventures in Spring Hill.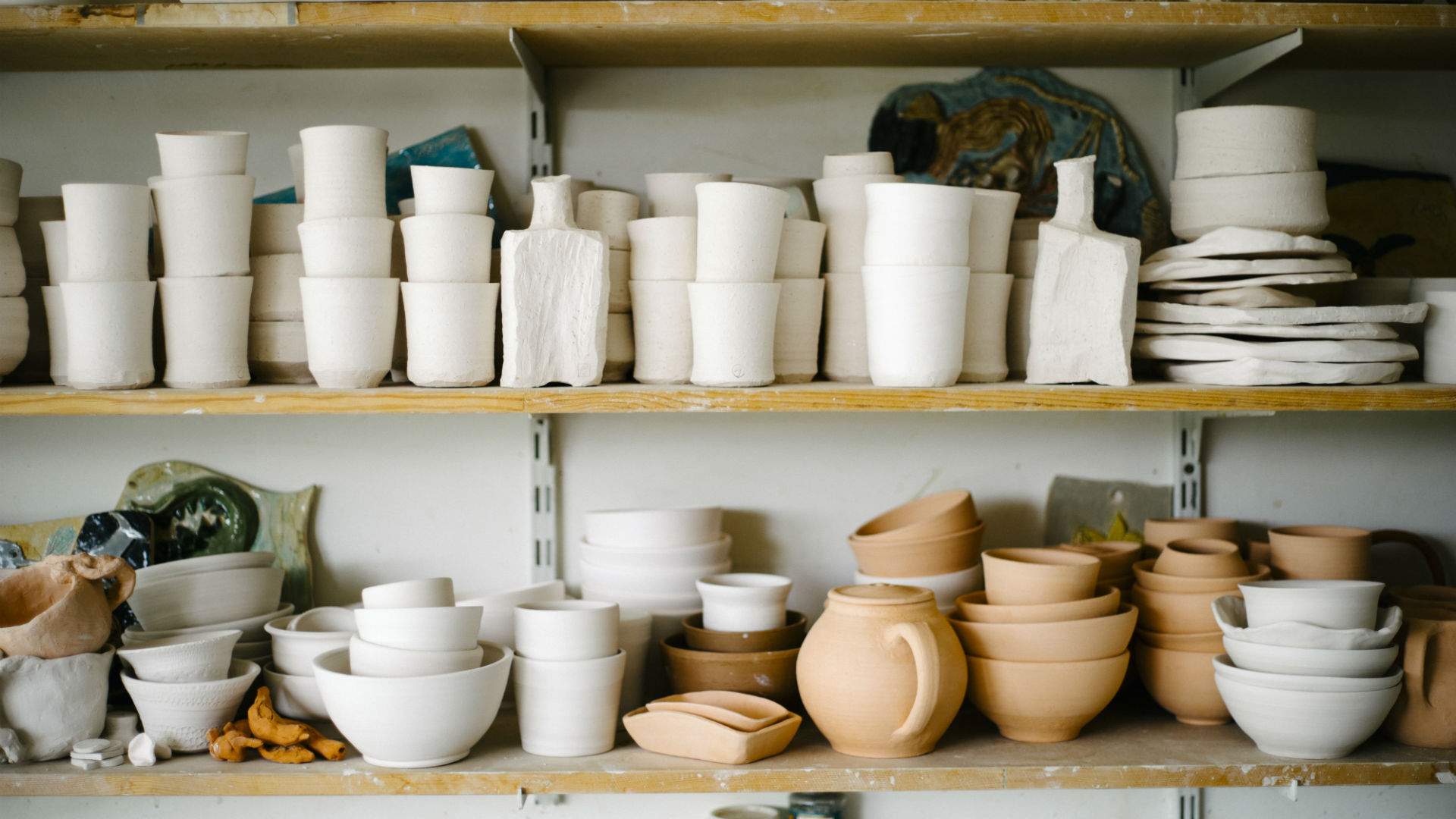 TAKE A CLASS
If you've been meaning to pick up a new skill for a while — and you didn't perfect everything you hoped to during various lockdowns — a dreary day is your chance to make it happen. Finally learn how to cook your dream dish at Newstead's revamped Golden Pig, get your creative juices flowing with a drink in hand at Cork & Chroma, add some pottery to your life at Mas & Miek Ceramic House or get floral at Soul Pantry.
Fancy revamping your exercise routine instead? Get stretchy at Stretch Yoga or hit the skating rink at Rollerfit. Your rainy day activity may even breed a lifelong hobby.

Top image: Gallery of Modern Art, Chloë Callistemon.
Published on November 22, 2021 by Concrete Playground