TRAVEL & LEISURE
Gondwana Festival
Head south for a month of rainforest walks, glow worms, segway tours and birdwatching sessions.
Your next excuse to get out of the house, head out of town and spend time outdoors is here, and it's taking place for an entire month. That'd be the brand new Gondwana Festival, which turns March into a celebration of the Scenic Rim region — and the natural splendour between Lamington National Park and Mt Barney National Park, specifically — thanks to everything from rainforest walks and segway tours to glow worms and birdwatching sessions.
Depending on which activities take your fancy, you'll be visiting Beechmont, Binna Burra, O'Reilly's Plateau, Lost World Valley, Christmas Creek, Round Mountain and Tamrookum. So yes, you'll only be around 90 minutes out of Brisbane. The program is concentrated around Binna Burra Mountain Lodge, Park Tours, O'Reilly's Rainforest Retreat and Mt Barney Lodge, and it's a choose-your-own-adventure type setup. It's also designed to bring folks back to areas that were affected by 2019's bushfires.
Highlights include daily encounters with wildlife, zipping along a flying fox, learning about birds of prey, testing your rock-climbing skills and picking whichever super-scenic walk suits your mood. And, while you can enter a cave and see glow worms even when the festival isn't on (which remains true of much of the Gondwana program), it really is a bucket list kind of experience.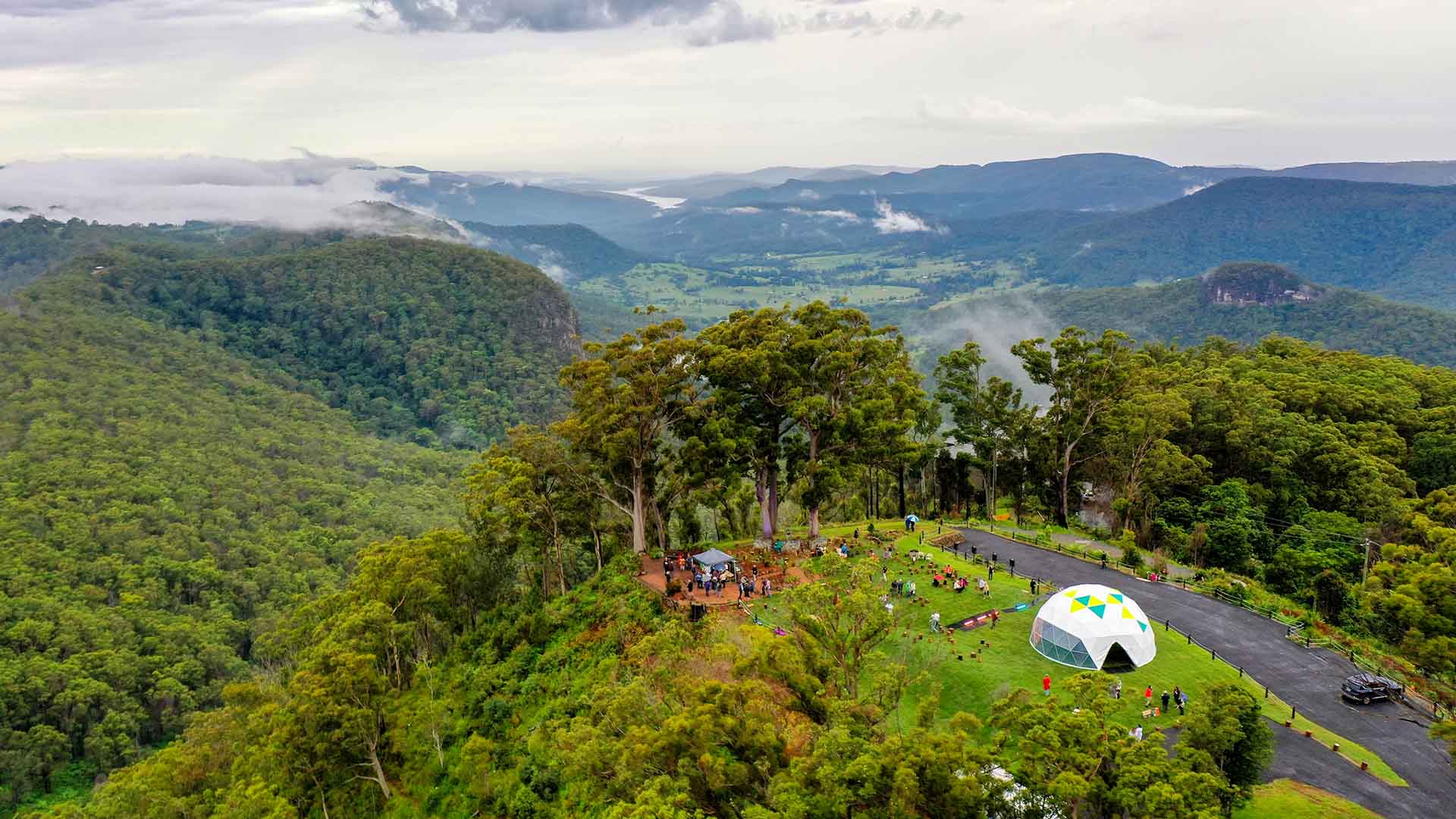 Images: Marc Llewellyn.