Hidden Lanes Festival Pop-Up
Enjoy a festival within a festival, with Bakery, Winn and California lanes hosting a pop-up version of their Hidden Lanes fest for Valley Fiesta.
Not that long ago, the narrow spaces around Fortitude Valley were just that — spaces, not vibrant laneways. These days, the area boasts not one, not two, but multiple jam-packed alleys. Yes, that's a development that's worth celebrating.
In fact, it's a change worthy of a day-long festival, which is exactly what the Hidden Lanes Festival is all about. For the 2022 Valley Fiesta, it's returning as a pop-up event, taking over Bakery Lane, Winn Lane and California Lane on Saturday, November 26.
From 9am–10pm, the three spots will turn into a flourishing — and free — party, complete with markets, beverages, art, food, fashion, roving entertainers and pop-up musical performances. And, in great news for your wallet, entry is free.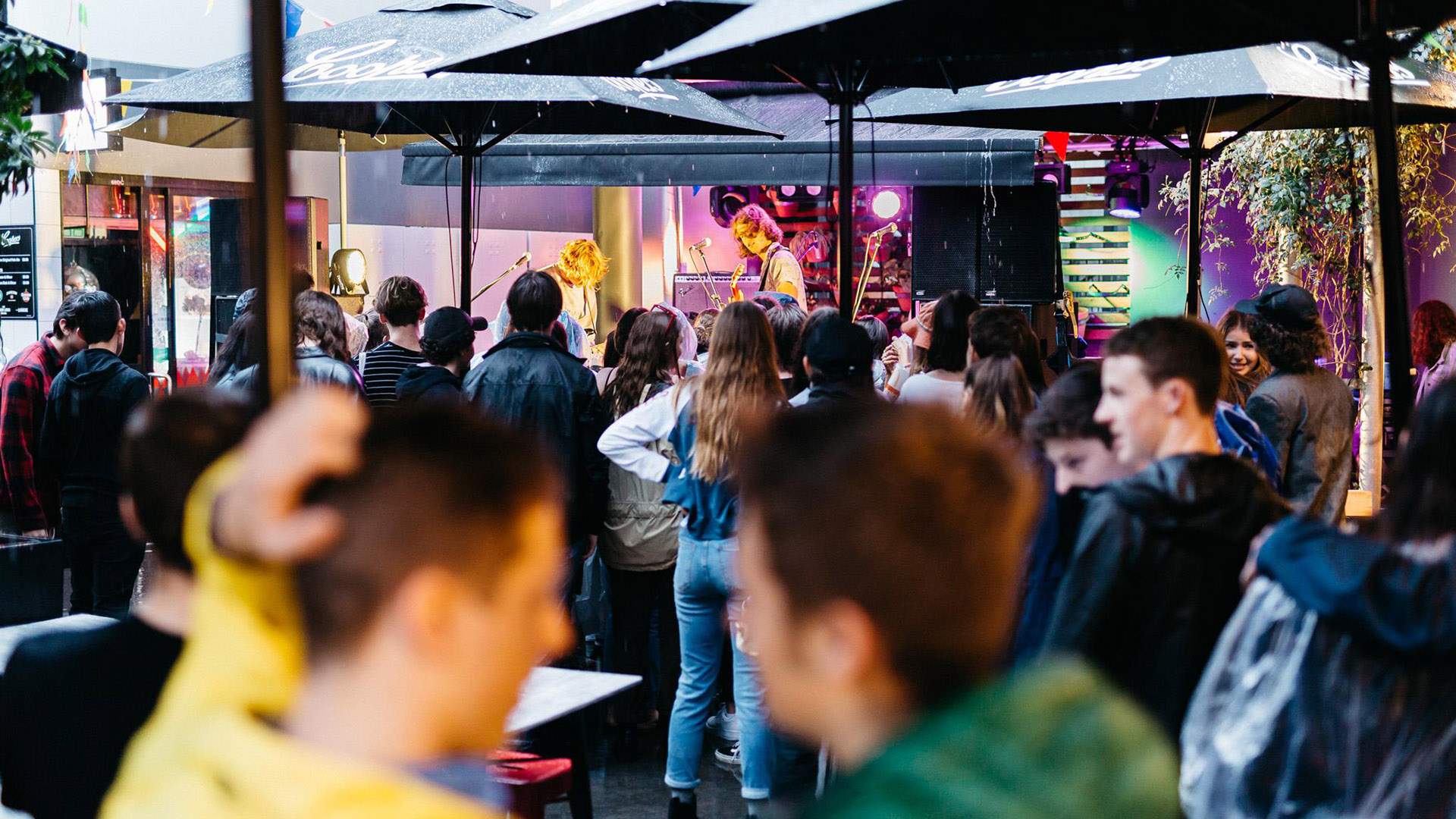 Here, you'll eat, drink, listen, shop, chat, marvel at art and restock your wardrobe, all across one huge day and a quartet of busy spaces.
Naturally, the event will definitely involve the long list of businesses who call these laneways home — and, music-wise, the Quivr DJs will be spinning disco and funk tunes.