Imaginaria
A multi-sensory playground with light-filled mazes and inflatable bubbles is taking over South Bank.
UPDATE, February 24, 2022: Imaginaria will now stay in Brisbane for an extended period, with tickets on sale for dates up until Sunday, January 29, 2023. This article has been updated to reflect that change.
Sometimes, we all need to get a little lost. We need to leave our comfort zones — and the homes we've been spending so much time in during the pandemic — and go wandering through an otherworldly realm. We need to explore light-filled mazes, bound through inflatable spaces and check out an electronic hall of mirrors, too, and just completely forget about our day-to-day troubles while we're moseying around a multi-sensory installation.
If all of that sounds like your idea of heaven at the moment, it's about to become a reality in Brisbane this September. This year's Brisbane Festival has just announced a new addition to its lineup in the form of Imaginaria — an immersive playground for kidults and children alike that's set to take over the Festival Garden hub underneath the Goodwill Bridge, next to Queensland Maritime Museum at South Bank, from Friday, September 3, 2021–Sunday, January 29, 2023.
And, if it sounds a little familiar, that's because you might've heard about Imaginaria's Melbourne season. From late in 2020, it set up shop in the Victorian capital for six months and welcomed in a lazy 100,000-plus people. So, expect its Brisbane stint to be busy.
The installation is made up of different structures each filled with lights, sounds and smells. First, you take your shoes off — and then you wander through a space filled with artificial intelligence projections, sensor-triggered LED waves and giant silk parachute canopies. Also included: cosmic gardens, an anti-gravity sunset, an electronic hall of mirrors and a digital wishing well that whispers your greatest desires.
There's ten rooms in total, eight of which are brand new for Brisbane — and it's a choose-your-own-adventure kind of experience, so you can spend 15 minutes skipping through or take your time. Open to all ages, it'll have capacity limits and strict hygiene measures, with tickets starting at $29.95 a pop for adults.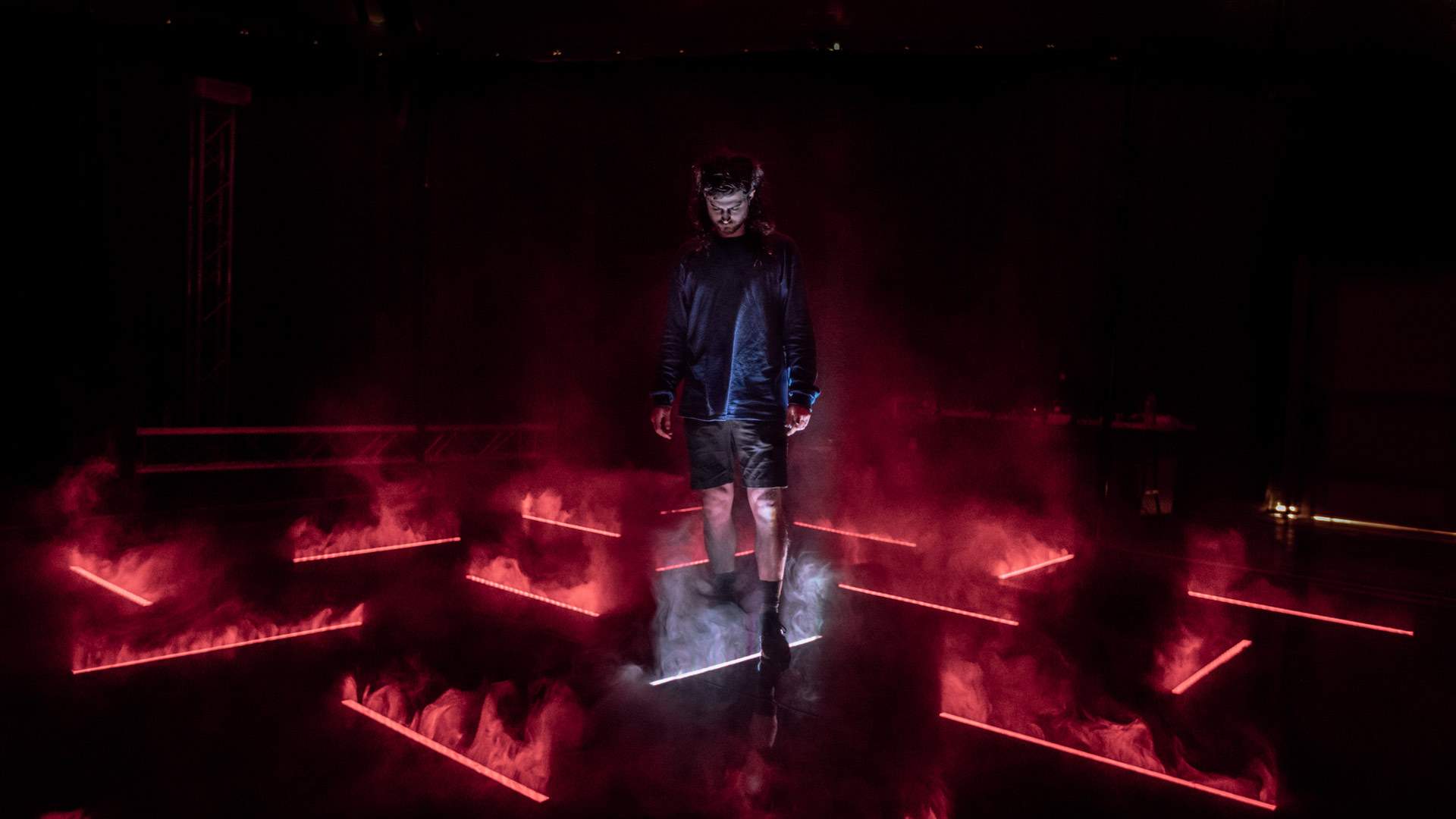 Images: William Hamilton-Coates