Jenn Nkiru: Rebirth Is Necessary
Brisbane's Institute of Modern Art is hosting the first-ever Australian solo exhibition by Grammy-winning artist, filmmaker and Beyoncé collaborator Jenn Nkiru.
When Beyoncé drops a new music video, it isn't just a chance to see whichever visuals she's pairing with her latest track. As each clip keeps demonstrating, it's a cultural moment in its own right. One such instance: the video for 2019's 'Brown Skin Girl', which doesn't only feature the singer, but also sees Lupita Nyong'o, Naomi Campbell, Kelly Rowland, Adut Akech, Aweng Ade-Chuol, Tina Knowles-Lawson, Blue Ivy Carter and Rumi Carter grace its frames.
The clip won a Grammy for Best Music Video, which means that the director behind it is now a Grammy-winner. That British Nigerian artist and filmmaker: Jenn Nkiru, who now has her first-ever solo Australian exhibition on display at Brisbane's Institute of Modern Art.
Running from Saturday, May 14–Saturday, July 9, and free to see, Rebirth Is Necessary focuses on the magic and dynamism of Blackness — and takes that idea into the past, present and future via a surreal archive of audio-visual material. Like the rest of Nkiru's work, it ties into the history of Black music, the Black arts movement, experimental film and international art cinema. The artist has likened it to her bibliography, in fact, with samples from Sun Ra, James Baldwin, Fred Moten, Steve Reich, Kathleen Cleaver and Alice Coltrane among the snippets weaved in.
Rebirth Is Necessary also features original footage shot in South Africa and in South London — and sees IMA showcase Nkiru after the artist's latest piece was presented at New York's Metropolitan Museum of Art.
The exhibition is open during IMA's usual operating hours, between 10am–5pm Tuesday–Saturday.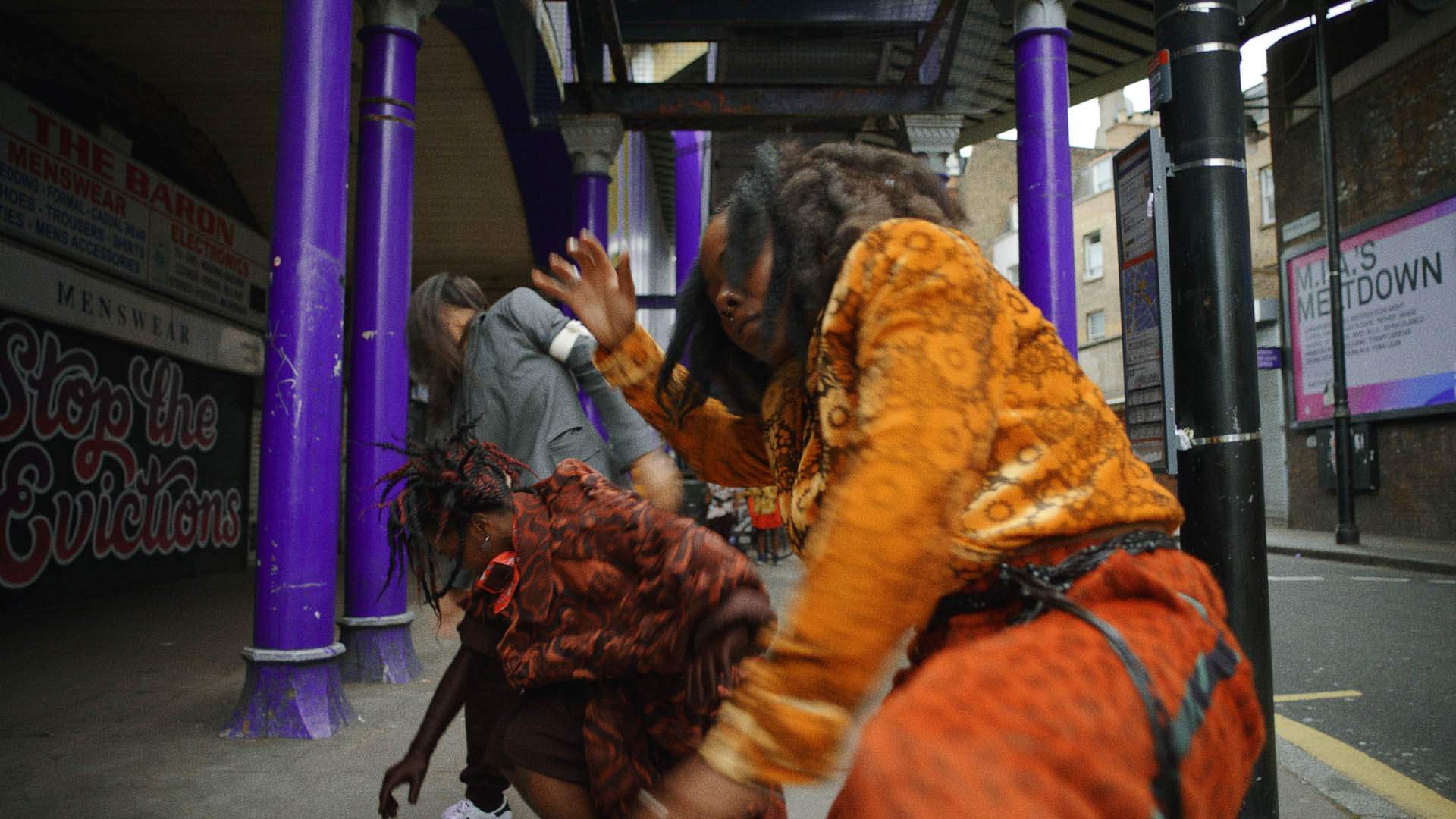 Images: Jenn Nkiru, REBIRTH IS NECESSARY (video still), 2017, single-channel video, 00:10:31. Courtesy of the artist and Mothership.